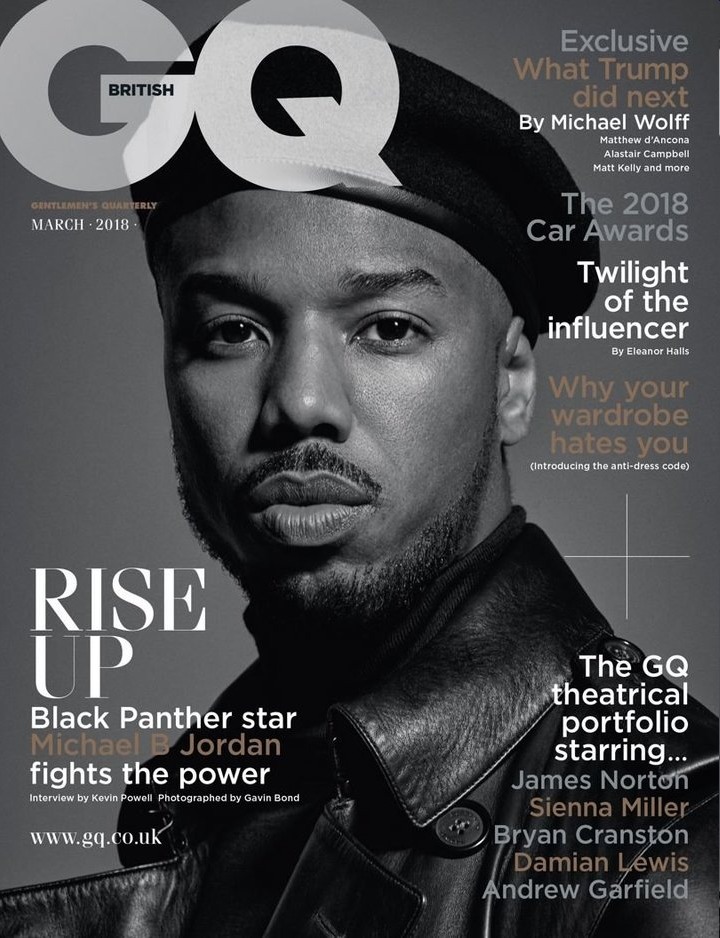 We are one week away from the release of Black Panther. To celebrate, here are two magazine covers with two of the big stars of the film! Michael B. Jordan dressed up like an OG Black Panther on the cover of British GQ, and Chadwick Boseman covers the latest issue of Time Magazine. Both covers are amazing! The MBJ cover has caused some consternation because it does feel a bit like "does this come across as the attempt to turn an actual political movement into cosplay?" But then again, we have an incredibly famous, mainstream African-American actor literally dressing like a member of the Black Panther Party on the cover of a mainstream magazine, and maybe that's a good thing. Anyway, here are some Black Panther articles and interviews to discuss:

Michael B. Jordan spoke to British GQ about the real impact this film will have. He says: "Black actors that I could identify with, that look like me on screen… Black kids, white kids, all kids because they can imagine just as much as we can, but specifically black kids who don't have that many positive examples to look at on TV and film. We're giving black people power, royalty – we don't gotta be crackheads or gangbangers, selling drugs or robbing people. We don't have to be comic relief. We can be superheroes. Imagine what that's going to do to the imagination and ambition of kids watching these movies. That's the real impact of this film."
Time Magazine's Black Panther cover story. Jamil Smith wrote about the audacity and brilliance of Black Panther and what it means to see this mainstream Marvel film about a black superhero, set in an African nation, with an overwhelmingly black cast. You can and should read this Time Magazine piece.
Ira Madison III's review of Black Panther. This is just a great read – go here.
Black Panther's natural hair. The Cut spoke to Camille Friend, the head of Black Panther's hair department, and Friend spoke in depth about how she wants the film to be a celebration and showcase for black people's natural hair – go here to read.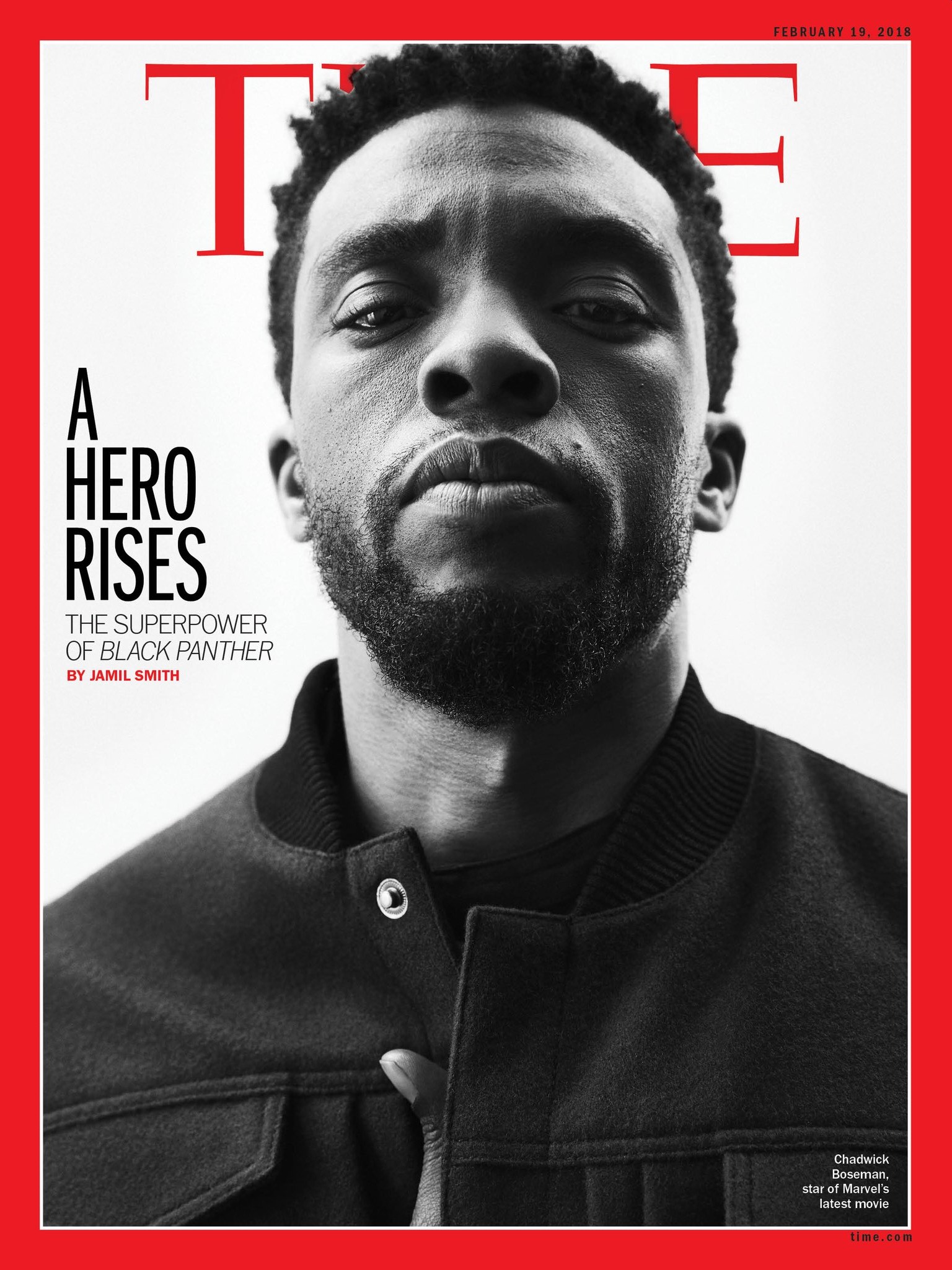 Covers courtesy of British GQ and Time Magazine.