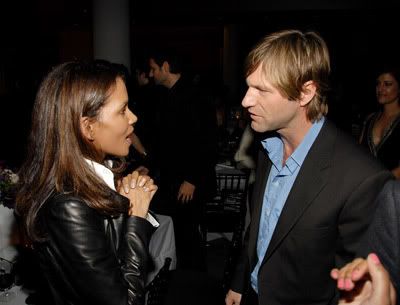 Halle Berry, Josh Lucas, Robert Duvall, and Aaron Eckhart attended the "Thank you for Smoking" premier after-party in NY at the MOMA last night.
"Thank you for Smoking" portrays a tobacco lobbyist in a positive light, and takes a humorous stance on the taboo subject of the dangers of smoking. Critics like the film, which is supposed to be side-splittingly funny.
William H. Macy, Rob Lowe and Katie Holmes are also featured in the film.
Three more after the jump.