The musical universe giveth and the musical universe taketh away. The dreams of Spice Girls fans (okay, maybe just me) were crushed over the weekend when Victoria Beckham made it clear that the girl power ambassadors of the 90s were not reuniting.
Just this past Friday, rumors were circulating that the Spices were reuniting and taking their act on the road in the US and UK starting this summer. When the news broke, many wondered why fashion maven Victoria was embarking on a tour while overseeing her collection. Well, at New York Fashion Week the Posh one confirmed fan fears when she told Vogue UK on Sunday that "I'm not going on tour. The girls aren't going on tour." Well, crap.
Victoria broke the sad news while debuting her Autumn/Winter 2018 collection in an intimate show at the James Burden Mansion on Manhattan's Upper East Side. Celebrating the tenth anniversary of launching her line this year, she asserted, "This is what I do."
When Vogue asked if she'd ever consider a sequel to Spice World, the band's 1998 cinematic romp, she joked, "Is that what you really, really want?" She added, "I remember that movie. I was so upset when they made me wear that tight little army dress." That dress made an impression, especially on Victoria's six-year-old daughter, Harper. Despite only seeing the movie once, she exclaimed, "Mummy, I love that bit when everyone's in the really cool clothes and you're in the tight little army dress!"
Even though Victoria nixed the tour, she hasn't completely given up the ghost on a reunion, saying the possibility of a future Spice project is "a positive thing." She went on to say, "You know, there's so much bad stuff going on, and the Spice Girls were about fun and celebrating individuality. I think there's so much that the brand can do, and it's such a positive message for young kids." As for whatever comes for the girls – be it new music, performances, TV specials, one thing's for sure, according to Victoria. She cheekily jibed, "What does [a reunion] look like in the future? It's not me in a catsuit."
She may not wear a catsuit anymore, but she can rock a sensible trouser, like the ones she wore during her NYFW show. Her upcoming line, which she shared a preview of on Instagram, features some classic, tailored outerwear and mixes leopard prints with her more conservative hues. Victoria's hubby, David, as well as Harper and sons Romeo and Cruz, were there to celebrate the launch with their mom, while oldest son Brooklyn, in college (already!) was there in spirit. Victoria posted a photo to Instagram showing love for her picture perfect family and giving a shout out to Brooklyn. Now, if you'll excuse me, I'll be packing up my Spice attire until the next tour rumors surface. Sob.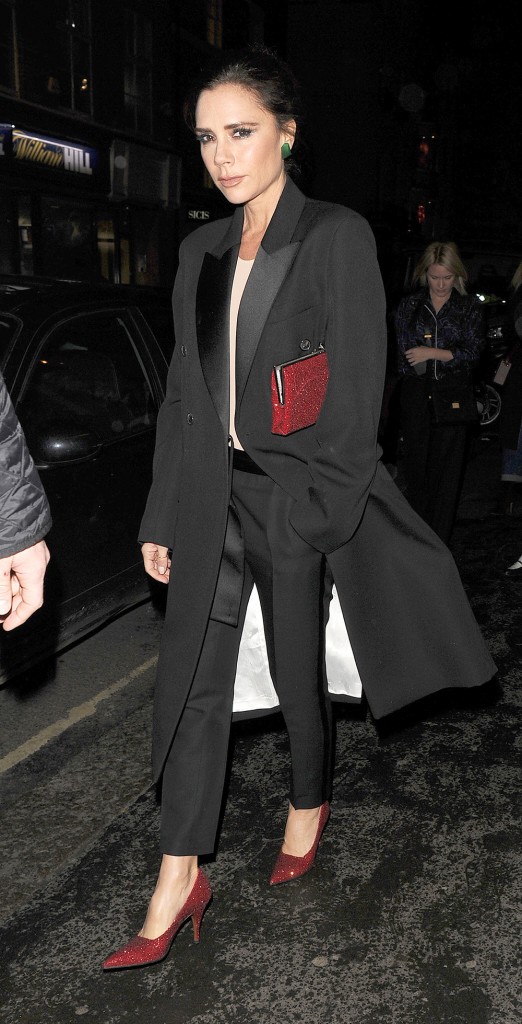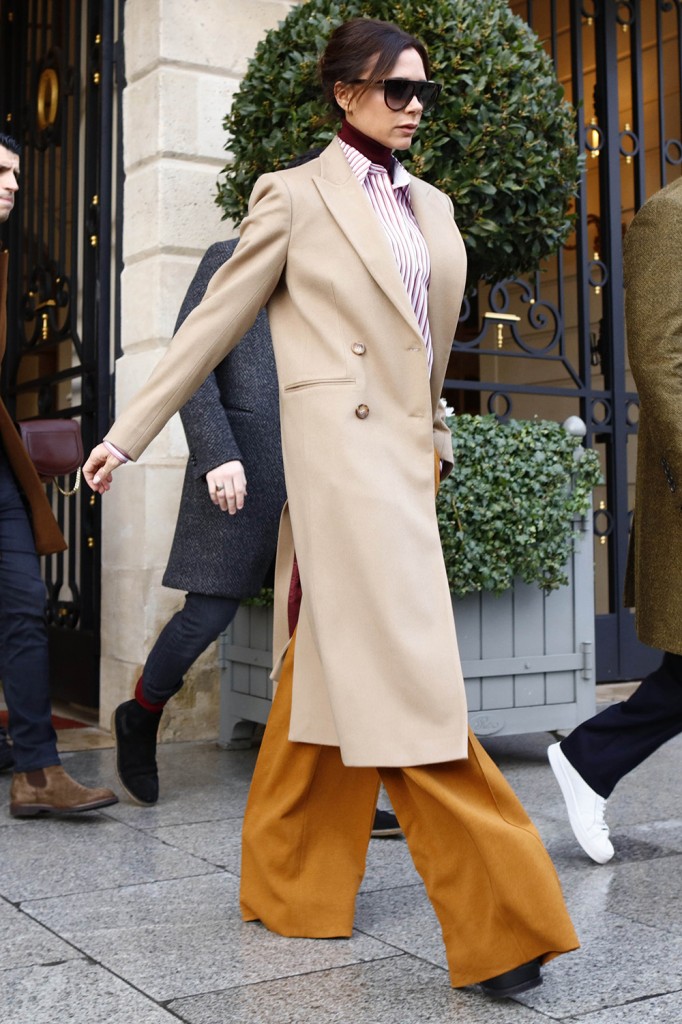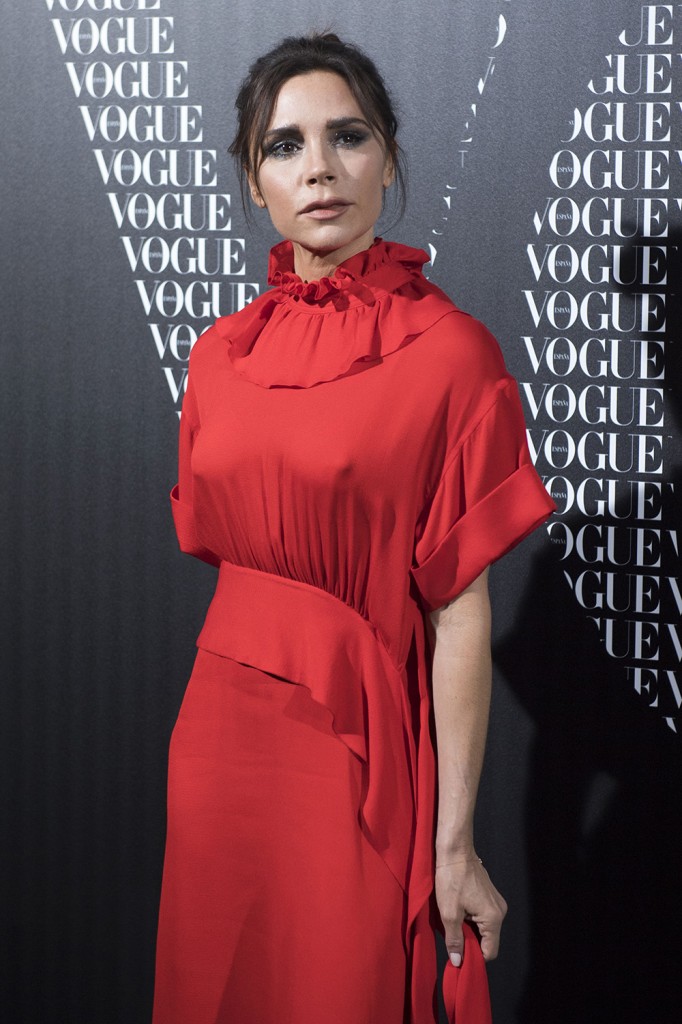 Photos: Getty Images, WENN.com, Instagram