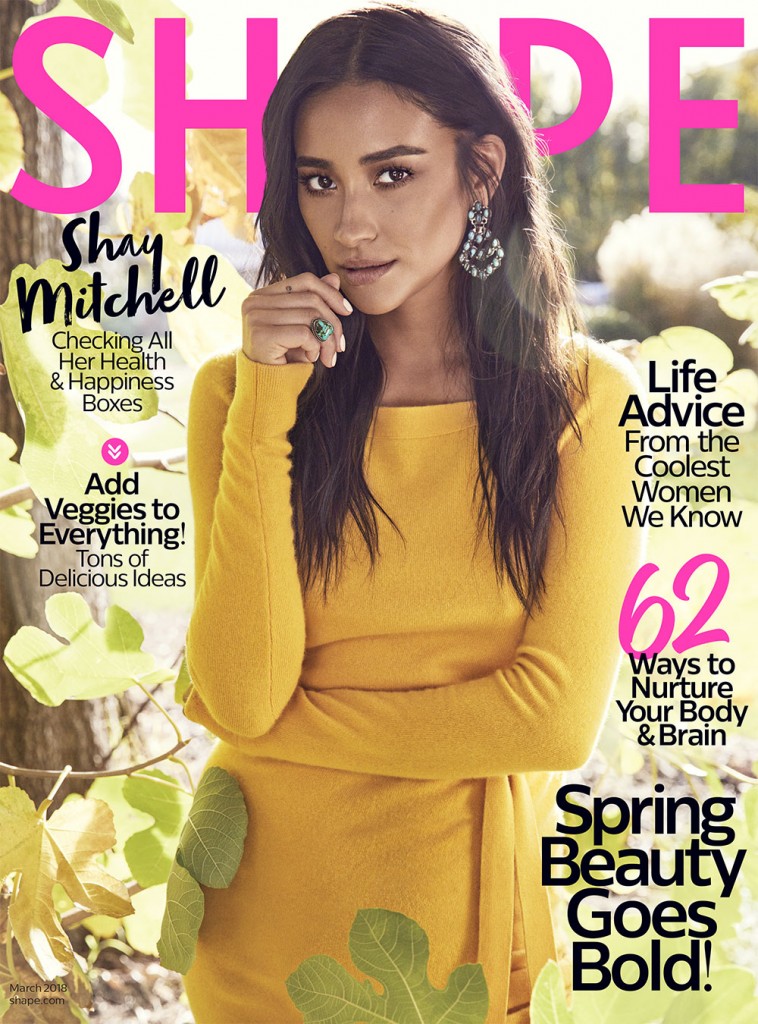 Shay Mitchell, 30, covers the March issue of Shape Magazine. She's a Canadian actress you may know from Pretty Little Liars, which ended last year after seven seasons, and she's been busy since. She has her own production company which has a deal with Warner Brothers, and a new Lifetime series called You, along with a show coming on ABC called Heiresses. She also has a music out and posts her vacations to Instagram. I'm interested in her fitness and wellness philosophy, which she of course discusses with Shape. She says she works out hard about three times a week, that she loves it and that she loves to eat too. She's never weighed herself and doesn't trust the scale. Here's some of what she told Shape.
Her life philosophy
My message is, If I can do it, you can too. If you really want something, believe in it, and have the drive and focus, you can attain it. I'm more confident and optimistic than not. Every one of us has insecurities. I have a whole bunch of them, but I don't dwell on them. Instead, I focus on my strengths. After all, what's the worst thing that can happen if you try something new and it doesn't work out? So what? You don't know what you're going to be good at until you do it!

Her workouts
Typically I work out three times a week. Boxing is great because it keeps me in the moment like nothing else. Usually, my mind is racing with a million thoughts and ideas, but when I'm in the ring or boxing with my coach, I really can't think about anything else, or I could get hit in the face. I also love to Spin because it's such a good sweat. I like the class environment because it makes you better than you were the class before.

She's never weighed herself
For me exercise is all about getting stronger. It's not about weight. I've never even weighed myself. I don't think you can trust the scale … Exercise is about how I feel. I have more energy when I work out. It makes me amped for the rest of the day, and I feel strong.

She eats what she wants
People who know me can't believe how much I eat. I'm not the kind of person who says 'I eat pizza' but then doesn't really eat it. I eat the pizza! And I don't stress out about it. I also have a million snacks. I'm the biggest fan of popcorn, which I eat throughout the day. Or I'll have chips and guacamole or veggies and hummus. And there's a sandwich in there someplace too. I've learned that as long as you're moving, you can have the food you want.
[From Shape Magazine, some quotes via People]
I like to read celebrity advice but different things work for different people. Naturally weight varies based on how much water we're retaining and other factors, but I'm a numbers person. I weigh myself every morning, I've done that for years. I also track my food and I work out almost every day. Of course I go out to eat and have pizza and burgers sometimes too. Some people are naturally able to eat the right amount they need without gaining or losing much weight and Shay is obviously one. I tried that and it didn't work for me, not even at her age (30). That said, I really like her philosophy of going after life hard and following your dreams. It's so simple and true. No matter how many celebrities say it, I need to hear it.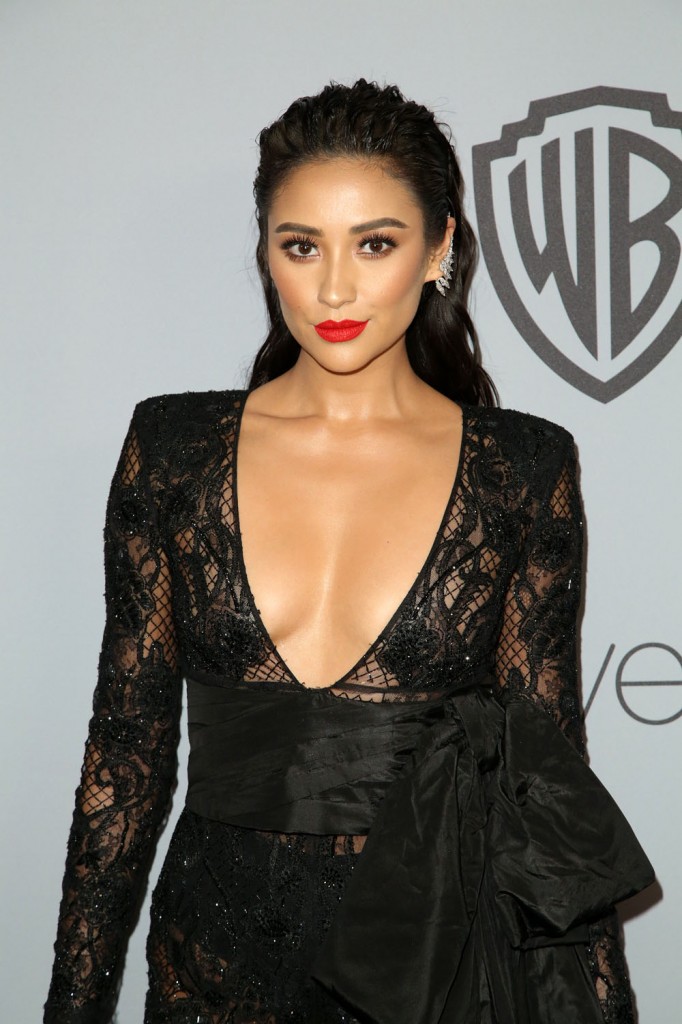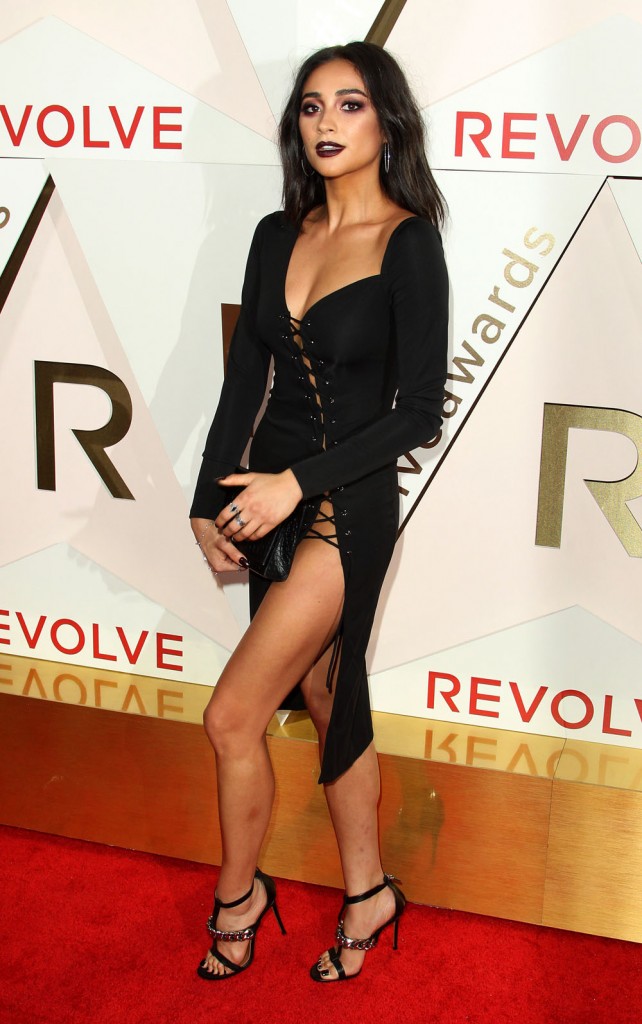 Photos credit: WENN, Shape and Instagram/Shay Mitchell