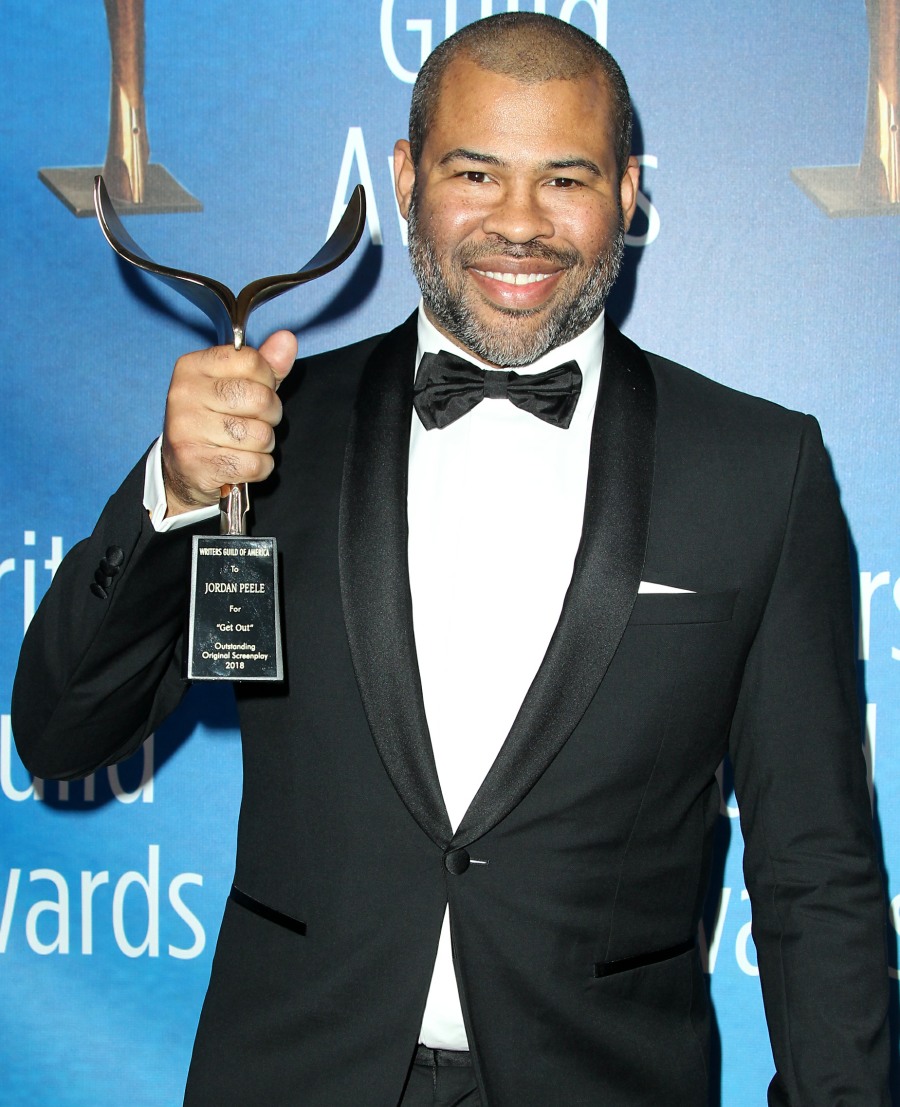 The Writers Guild of America awards were passed out last night, and there's some good news: Jordan Peele is making a late surge!! Jordan Peele picked up the Best Original Screenplay award for Get Out, beating out the screenplays for The Big Sick, I, Tonya, Lady Bird and The Shape of Water. James Ivory also picked up the WGA Award for Best Adapted Screenplay for Call Me By Your Name. Other awards were given to Big Little Lies, Veep and Better Call Saul – you can see the full awards list here at E!.
I'm sad for Lady Bird and Greta Gerwig and I'm sad for Mudbound and Dee Rees, but I also think this is how the screenplay awards will probably shake out at the Oscars: I doubt Peele has a real shot at winning Best Director or Best Picture, but I think he'll probably take home the screenplay award, which is very important. And I think Ivory will win adapted at the Oscars too. There's a sad lesson here about women's stories and how they're devalued, but there's also a great lesson here about the originality of Peele's script and film and I will be happy to see him take home at least one Oscar. Here's some analysis from Variety:
It wasn't the steam-rolling best-picture frontrunner "The Shape of Water" that claimed the Writers Guild of America's original screenplay prize in the absence of the ineligible "Three Billboards Outside Ebbing, Missouri" Sunday night. It was Jordan Peele's immensely popular horror satire "Get Out."

Peele's work has been the all-around screenplay champ on the critics' awards circuit this year and may well be where the smart money lies for the original screenplay Oscar, if divisiveness over Martin McDonagh's "Three Billboards" eats into the British-Irish scribe's potential there. But in these results there is a notable echo of last season, where the only roadblock for "La La Land" came at the WGA Awards when "Moonlight" — categorized as an original screenplay by the guild, yet adapted by the Academy's writers branch — upset the perceived best-picture frontrunner.

Does a WGA victory mean "Get Out" has the reserves to shock the world as the Academy's best picture winner on Oscar night? Of course not. That would be a simplification. But it's worth pondering. It could also simply mean there is an obvious choice for screenplay honors this year and everything is tracking.

Either way, best picture glory remains up for grabs this season. If "The Shape of Water" was the runaway winner, would it have hit a speed bump Sunday? After all, the last film to win best picture after losing the WGA prize (when eligible) was "Million Dollar Baby," and that was a contender that found its momentum late in the game.
I've now seen the three big contenders – Get Out, Three Billboards and The Shape of Water – and out of those three, I would be totally fine with Get Out winning Best Picture and Best Director, quite honestly. Three Billboards was well-acted, but the script was absolute f–king trash and I still have issues with it receiving any Oscars quite honestly. The Shape of Water was also well-acted, but the film wasn't Guillermo del Toro's best work as a writer or a director. I tend to think TSOW is probably being hampered by the revelation that del Toro possibly/probably stole chunks of the story from Paul Zindel. French director Jean-Pierre Jeunet has also accused del Toro of plagiarism. I can never predict which of these stories will really affect an Oscar campaign though, so who knows?
Also: how sweet is this tweet from Kumail Nanjiani?
I would honestly be thrilled to lose to Jordan Peele over & over for my entire career.

— Kumail Nanjiani (@kumailn) February 12, 2018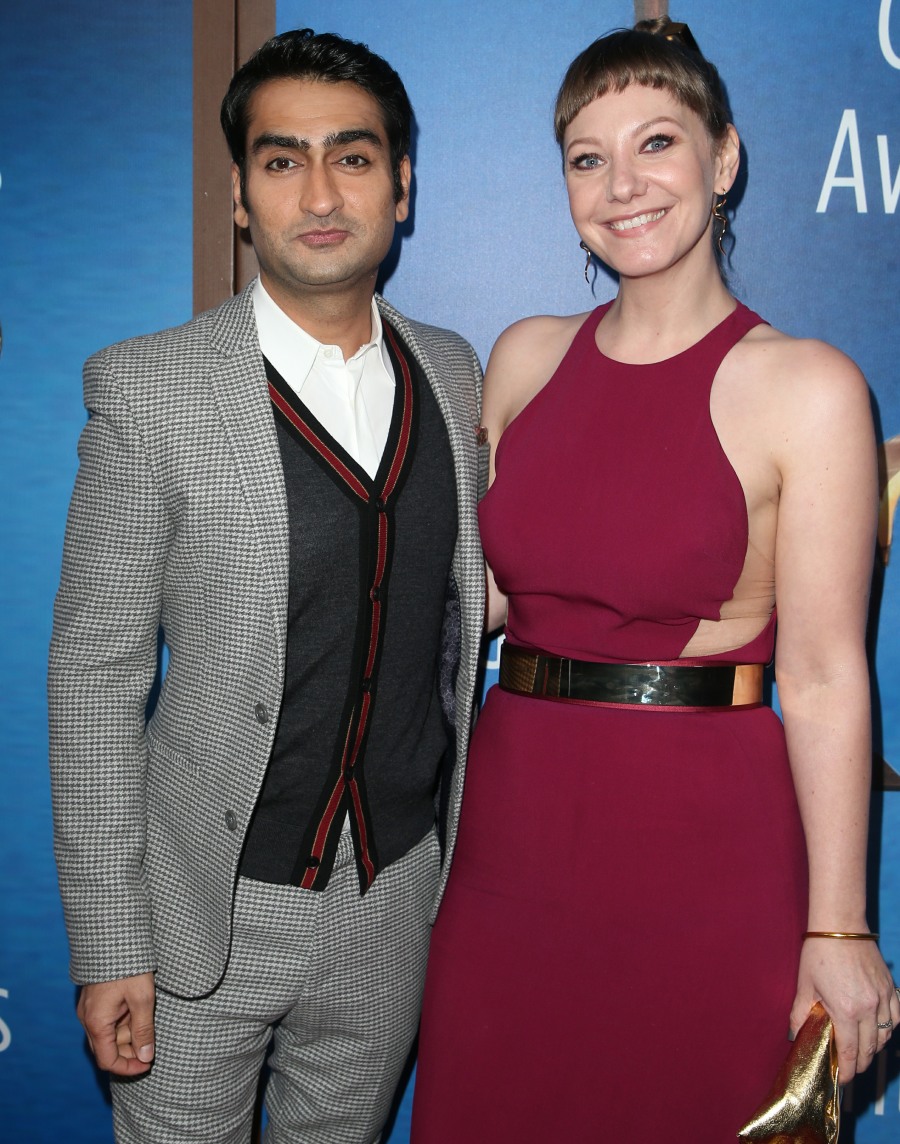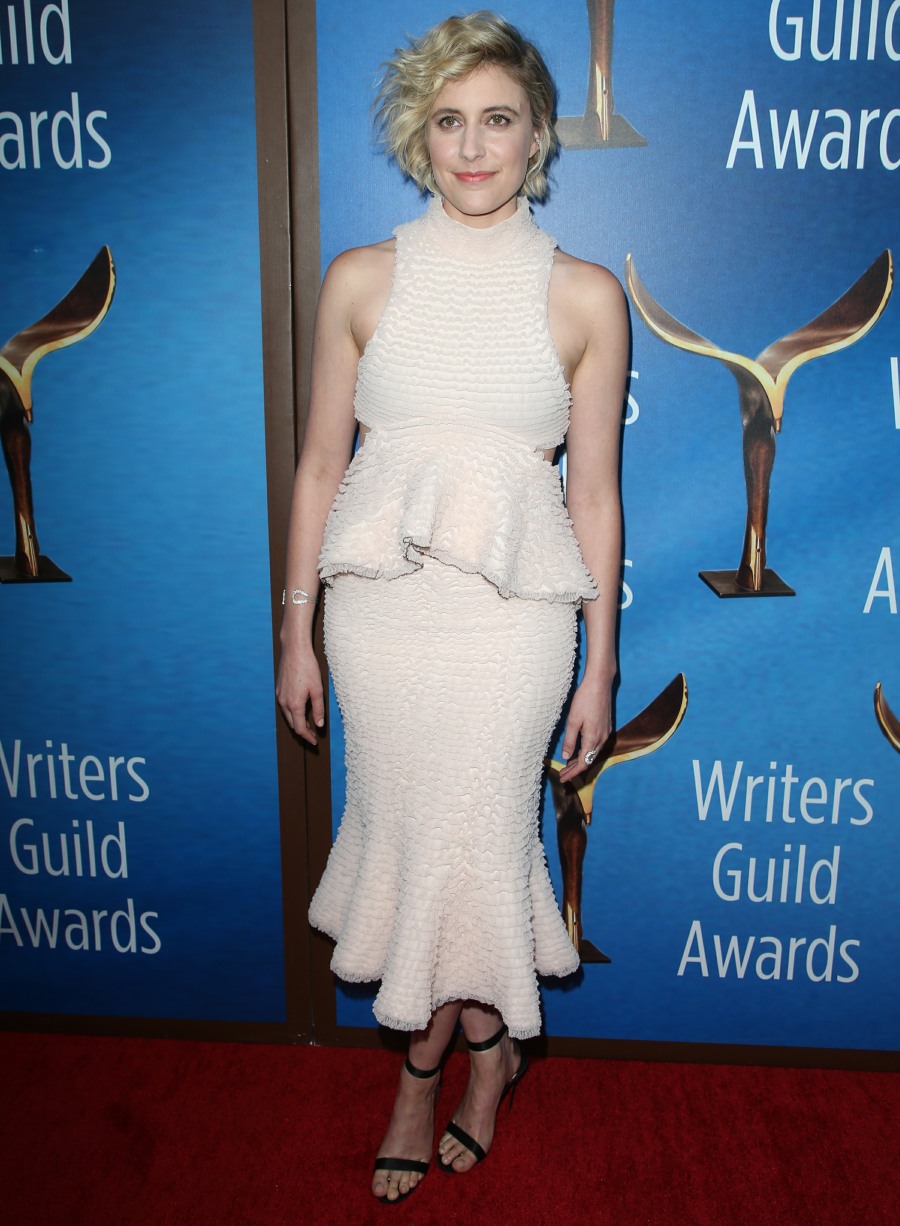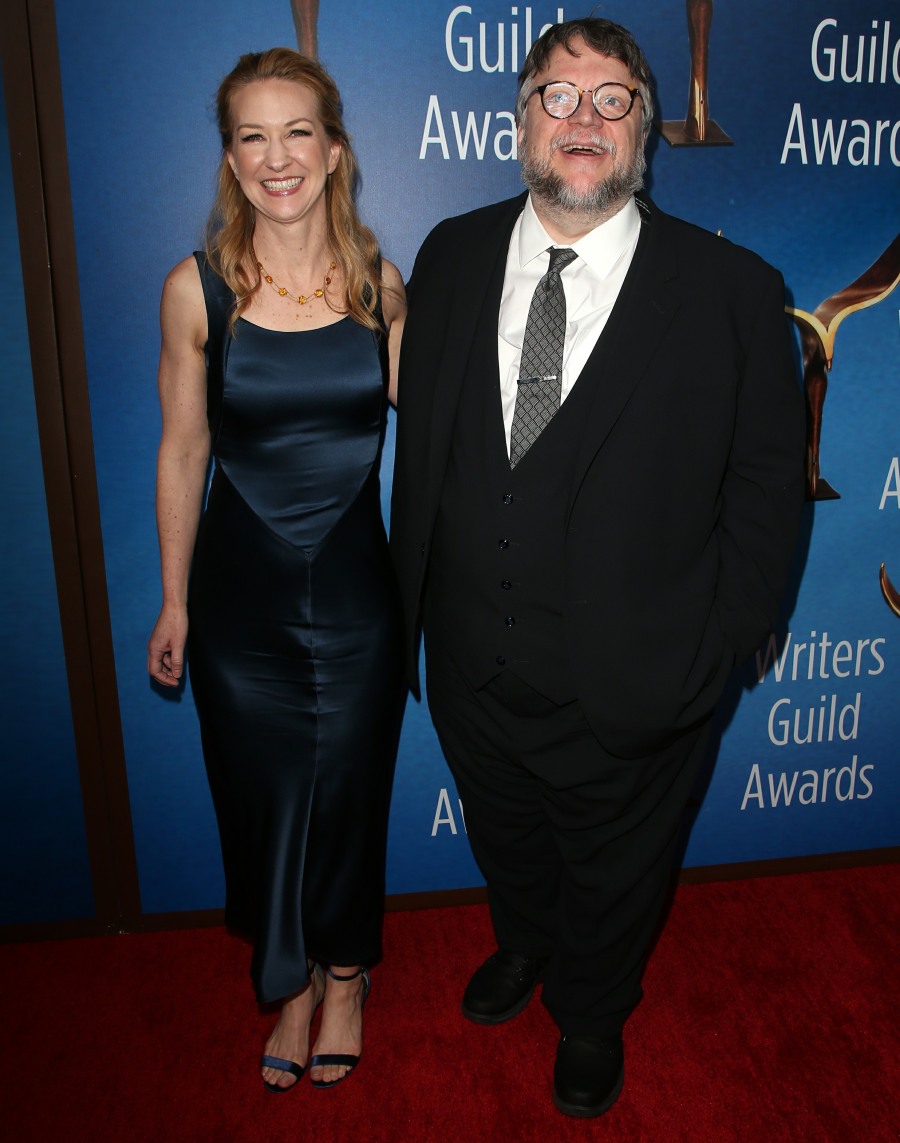 Photos courtesy of WENN.