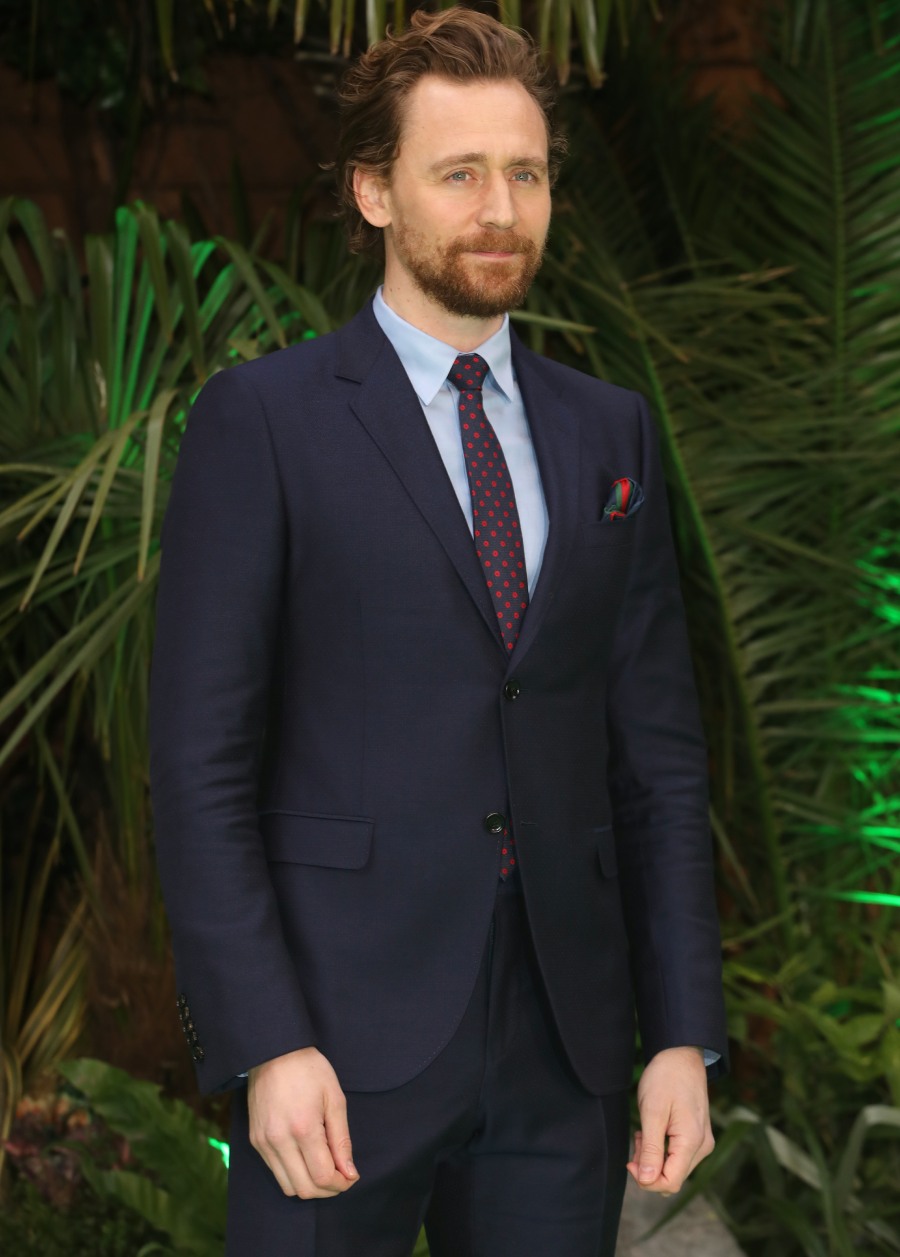 Tom Hiddleston turned 37 years old last week, on February 9th. His age always surprises me – he seems younger than that, right? He's still a young man though and people should be able to enjoy their 30s without everyone screaming about how they're having a "midlife crisis." In MY day, children, talk of mid-life crises were saved for someone's 40th birthday. But that didn't stop Sebastian Shakespeare from making up a story to go along with a photo of Scruffy Hiddles walking his dog over the weekend (you can see the photo here):
Jude Law and Tom Hiddleston might be at the top of their game, but it seems even they can't escape a midlife crisis. Talented Mr Ripley star Jude, 45, appeared to have got dressed in the dark when he walked through JFK airport on Friday in a black jacket adorned with strips of black shaggy sheep wool, teamed with a loose T-shirt, jogging bottoms and brown boots.

Meanwhile, at home, The Night Manager star Tom Hiddleston, who turned 37 last week, was almost unrecognisable while walking his dog in Hampstead, North London. The actor, touted as the next James Bond, sported a scruffy beard instead of his usual clean-shaven look, and kept things low-key in a black baseball cap, jacket and jeans.
If you look at the photo, Hiddles doesn't look bad or anything – he looks like he's got an I'm-Not-Working-Right-Now beard and he's wearing I'm-Just-Walking-The-Dog clothes. He looks clean and furry and lovely. So is he having a mid-life crisis? Ugh… probably not? But I would like to know what he's up to these days. I miss him. He hasn't even updated his Twitter in almost a year, you guys. WHAT IS HAPPENING, HIDDLES?
(Maybe he truly did get set up with Angelina Jolie and they're preparing to make their big couple-debut at the Oscars. Please let this be so.)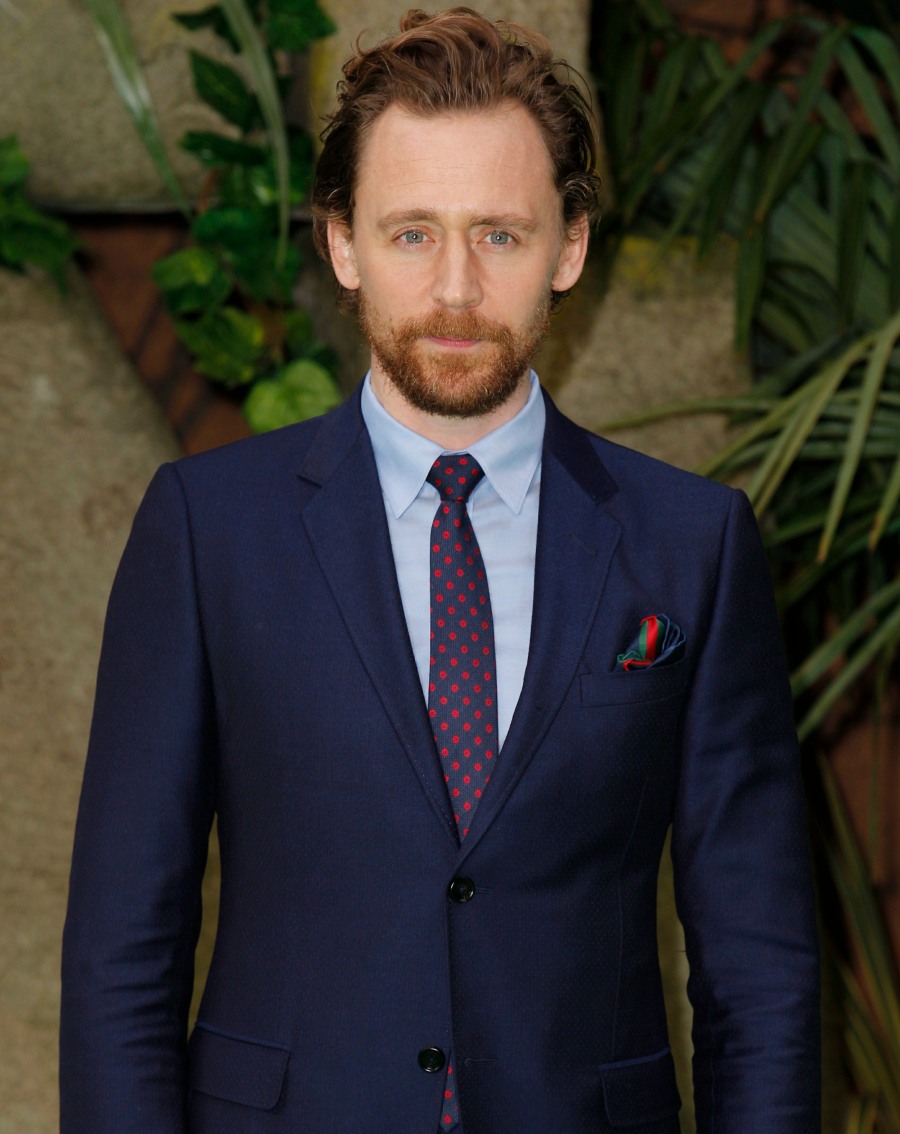 Photos courtesy of WENN.