After too many unsolicited house visits I have a sign on my front and back doors which says "No Soliciting. No services. No religions. No pamphlets. No donations. Welcome: Politics and Girl Scouts." There's also a line about how family, friends, neighbors and packages are welcome. I put a screenshot in the photo gallery at the bottom of this story if you want to copy it or get ideas for your own. (I use Google Docs and the font is "permanent marker," but I've gone on too long about my stupid sign.)
Anyway my rambling point is that I don't mind Girl Scouts coming to my door, not that they ever have, because their cookies are awesome and it's a great organization. I feel similarly about people waiting outside various business soliciting. I'm just trying to get groceries, I don't want to have to consider whether that veterans' organization I've never heard of genuinely helps veterans. Everyone knows the Girls Scouts and their cookies though. I think it's cute that Jennifer Garner is helping her daughter's Girl Scout troop sell cookies. She posted the above photo to Instagram where she's holding a sign advertising all their cookie offerings. This is making me hungry.
When I was a girl scout we didn't have the option of selling cookies which were already available. We had to take orders and then deliver them. Good for Garner for supporting her daughter's troop. People Magazine has some older quotes from her about selling cookies. She told Live with Kelly and Michael back in 2012 that she was a troop leader and had done 27 hours training. She also said she liked to tell the girls to upsell to customers by mentioning they had gluten free cookies (they're a dollar more) and also that no one seemed to notice she was a celebrity. "Nobody cares. I'm just there with the troop." The guy in the photo above sure noticed her but maybe they asked him to do that for the picture. Yes she can be over the top but those kind of type-A parents can really encourage their kids to get involved. This means that Violet, 12, has been in Girl Scouts for at least six years. That's wonderful!
Meanwhile In Touch has an article claiming that Jennifer's ex, Ben Affleck, is regretting his impending divorce. They quote a source who claims that "Ben has huge regrets about how everything went down with Jennifer. He misses his old life with her and the kids. The decision to move on from Jen and the kids has been very hard on him. He's just trying to concentrate on co-parenting and being the best dad possible, but it isn't easy." The fact that this is so "poor Ben," which is basically what we just heard from his dad, adds legitimacy to the insider quotes. In Touch also claims that Ben's girlfriend, Lindsay Shookus, knows Ben's "heart isn't with me." I think the last time we saw photos of them together was January 22, about three weeks ago, but there may be more recent sightings that I haven't heard about.
Ben and Lindsay out on 1/22 in New York.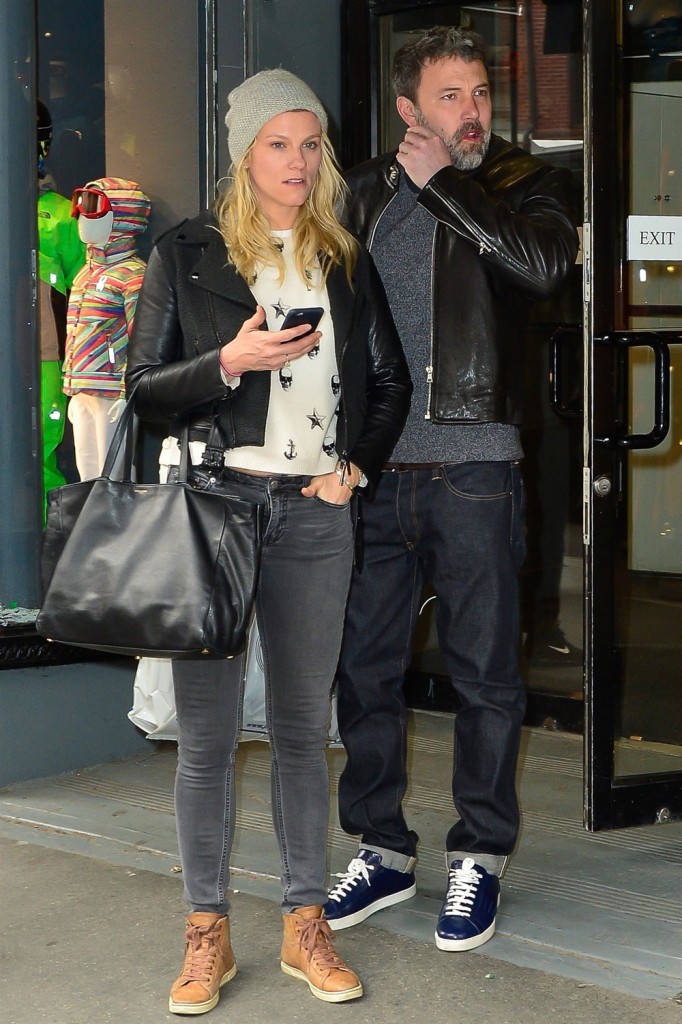 Look Ben's in on the cookie selling too!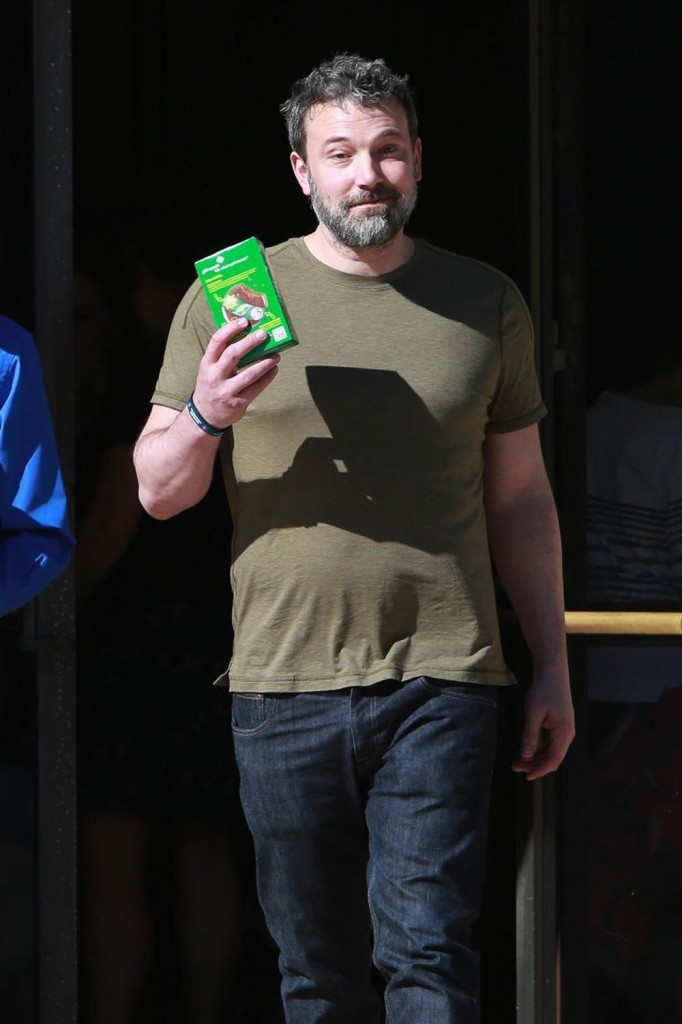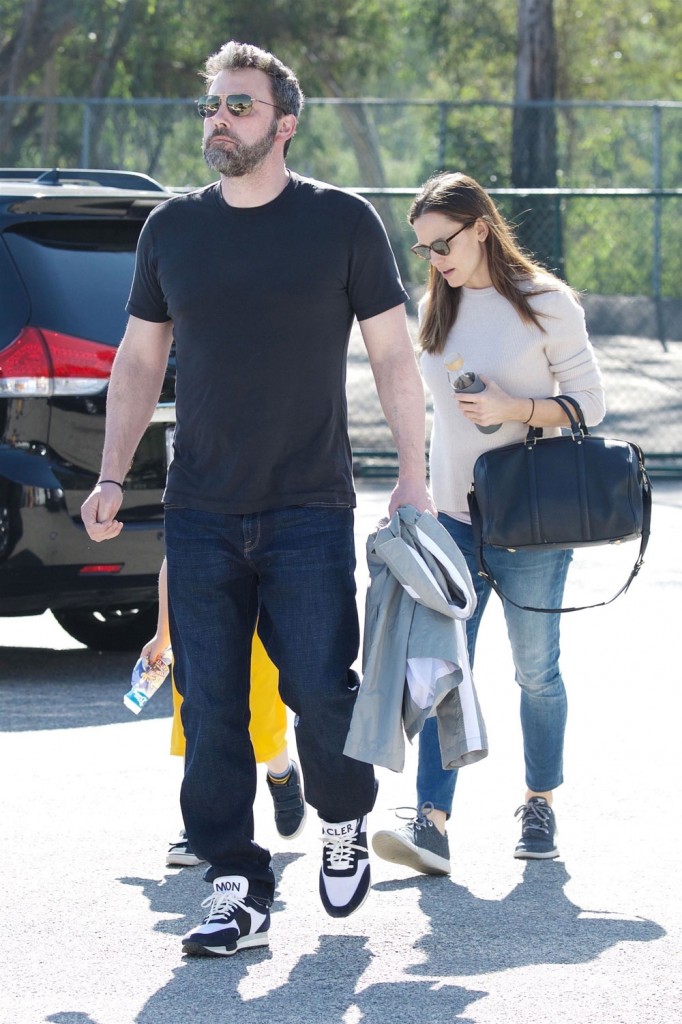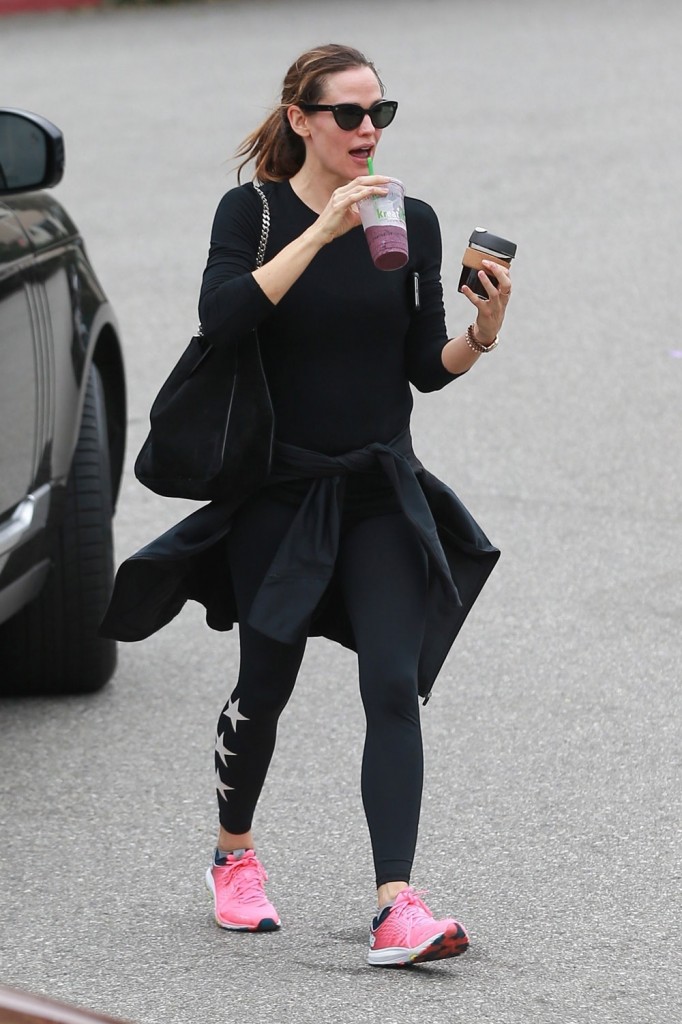 Photos credit: Backgrid, WENN, Pacific Coast News and Instagram/Jennifer Garner