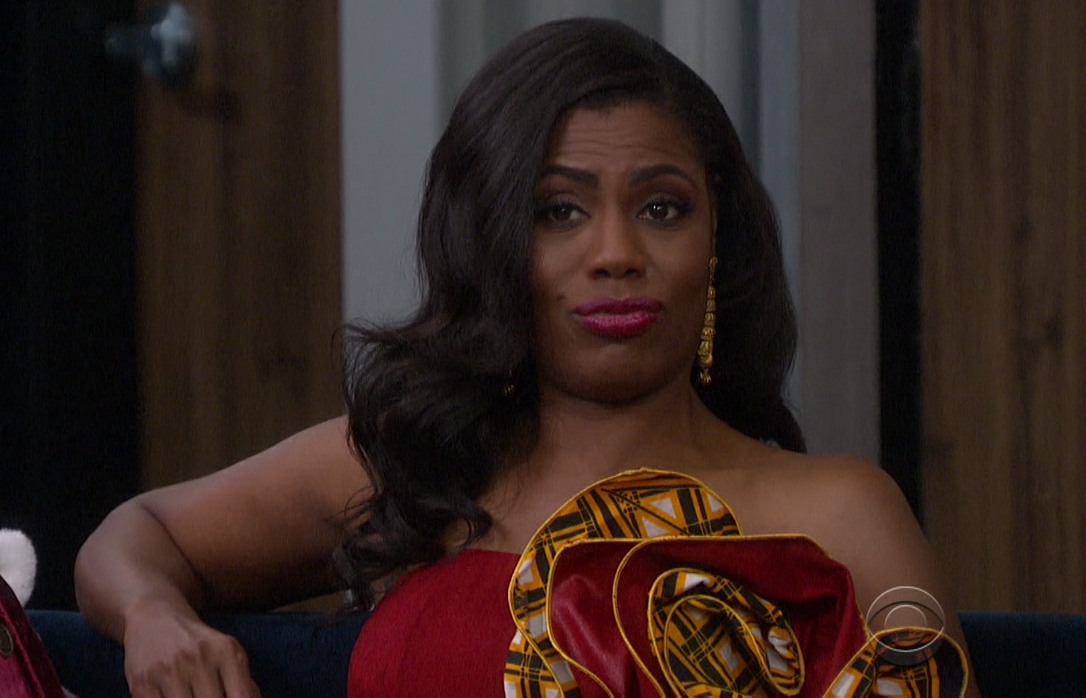 Should anyone care what Omarosa has to say about anything? I didn't even care when she was working for the White House, so imagine how little I care about her thoughts now that she's been sh-tcanned and relegated back to reality television. Omarosa was fired last December, in what was apparently an epic scene – she tried to "storm" the White House residence to speak to Donald Bigly personally, and she was "escorted" (possibly dragged) from the premises by security. It was a mess. Then like every reality show villain, Omarosa threatened to tell all about her time in the White House, trying to generate interest in a possible book. Then she signed on to Celebrity Big Brother. This is what happened last week:
.@Omarosa opens up to @helloross about her time in the White House on tonight's Celebrity Big Brother. In the meantime, don't miss a minute of the action on the #BBLF: https://t.co/H9nnS6VGdW pic.twitter.com/8x6dFBZxD2

— Big Brother (@CBSBigBrother) February 8, 2018
In this clip, Omarosa drunkenly confesses to Ross Matthews that it's super-bad inside the White House and that we should all be scared. As a CNN reporter said last week, if Omarosa truly has all of this tea to spill, then she should just sashay over to Robert Mueller's office and tell her story. Anyway, the latest from Omarosa is that Mother's Husband apparently believes that Jesus speaks to him.
Omarosa may be on her way out but she still has plenty more to say about her time in the White House. In this clip from tonight's episode of Celebrity Big Brother, Omarosa tells her fellow houseguests about how they shouldn't be so quick to want President Donald Trump out when Vice President Mike Pence is such a "scary" alternative. Omarosa and Keshia are up for eviction.

"You would be worried about Pence," Omarosa says to the others. "We would be begging for days of Trump back if Pence became president. He's extreme. I'm Christian, I love Jesus, but he thinks Jesus tells him to say things."

Omarosa also talked about the recent U.S. Immigration and Customs Enforcement crackdowns. "I've seen the plan," she said. "It's getting more aggressive."

She also shot down Marissa's hope that the country will still be okay. "No, we are not going to be okay," Omarosa said.
Does it really surprise you that Mother's Husband thinks he has conversations with Jesus? I'm not trying to be offensive, truly. Many good people believe/know they have a relationship with Jesus and many good people speak to Jesus, in prayer or in thanks or in troubled times. But few people actually believe that Jesus speaks to them. And even fewer would go around saying that in the White House. So, should we even believe Omarosa? Should we even care? Whatever. She's not really telling us anything that we didn't already know or suspect. And if she truly has some good tea, then she just needs to spill it to Mueller.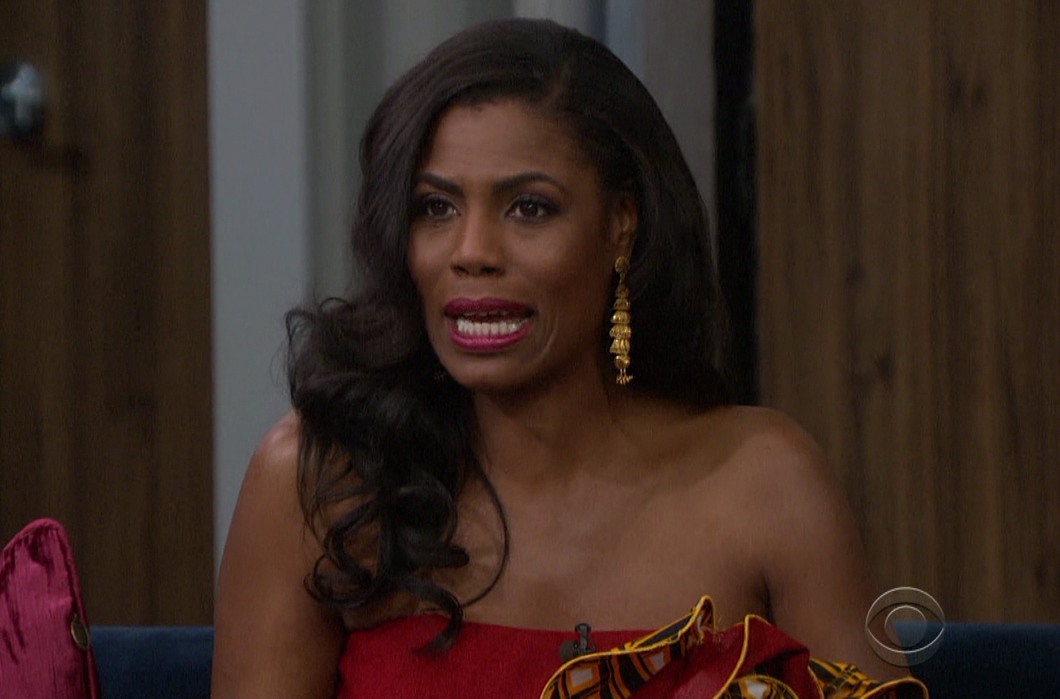 Photos courtesy of WENN/CBS.