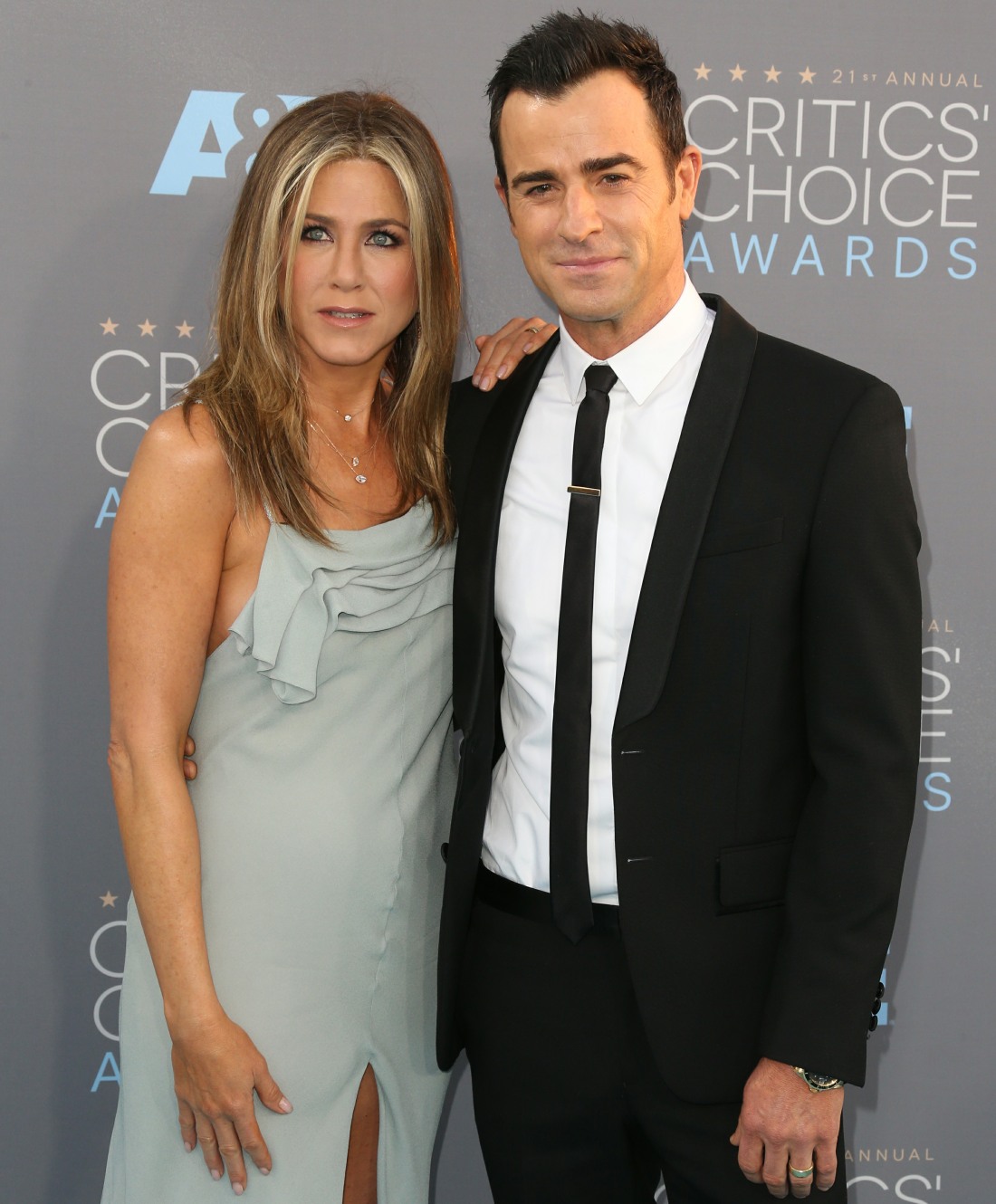 I've been saying for a solid year that Jennifer Aniston and Justin Theroux's marriage seemed very strange. They barely seemed to spend any time together, and it wasn't like their time apart was just about competing work schedules at all. Things got even stranger in the past week, with Jennifer celebrating her 49th birthday in Malibu, all while Justin was in New York, hanging out with his dog and not doing anything particularly important. I told you guys I was getting a weird feeling about JustJen. And look, I was right. Justin and Jennifer are over.
Jennifer Aniston and Justin Theroux have split after two and a half years of marriage — and seven years as a couple, the Associated Press reports.

The two spent quite a bit of time apart in recent months, with Theroux often spotted in New York City away from their L.A. home. They have also a busy year as Aniston signed on with Reese Witherspoon for a new Apple TV series and filmed Dumplin' in Atlanta, while Theroux, 46, filmed the comedy The Spy Who Dumped Me in Budapest.

The decision comes just days after the actress's 49th birthday, which she and Theroux spent apart. Aniston celebrated in Malibu, California with a gathering alongside pals Courteney Cox, Andrea Bendewald, Leigh Kilton-Smith and Kristin Hahn on Sunday. Theroux, meanwhile, was spotted out in New York City on Friday walking his dog. Last year, the duo vacationed together in Los Cabos, Mexico with friends.
I mean… again, I've been thinking for a while that they were barely even together at this point. He was always in New York or traveling for work. She stayed in LA. Was it all that time apart that ultimately destroyed their marriage? Honestly – and I'm not saying this just to be mean – I never believed they had the most solid foundation in the first place. They got together when he was living with his then-longterm girlfriend Heidi Bivens. He hated the idea of moving to LA, and she pretended to move to New York for a short time to make him happy, but she gave that up. It took forever for them to go through with the wedding, and it was reported in People Magazine that HE was the holdout, that he was always wary of becoming Mr. Jennifer Aniston. I don't know. It just felt like there was always too much going against them. Anyway, I'm sure we'll be hearing a lot more in the days, weeks and months to come. So long, bizarre quartz engagement ring!
Update: Here's the Associated Press's piece, which includes the statement they made together:
The couple says in a statement released through her publicist Thursday that the decision to split "was mutual and lovingly made at the end of last year." The couple says they are making the announcement publicly "in an effort to reduce any further speculation."

"Normally we would do this privately, but given that the gossip industry cannot resist an opportunity to speculate and invent, we wanted to convey the truth directly," says the statement released by longtime Aniston publicist Stephen Huvane. "Whatever else is printed about us that is not directly from us, is someone else's fictional narrative. Above all, we are determined to maintain the deep respect and love that we have for one another."

Aniston and Theroux say they are "two best friends who have decided to part ways as a couple, but look forward to continuing our cherished friendship."
In case anyone was wondering if the "Poor Jen" narrative was going to be revived, there's your answer. Poor Jen, still being hounded by gossip!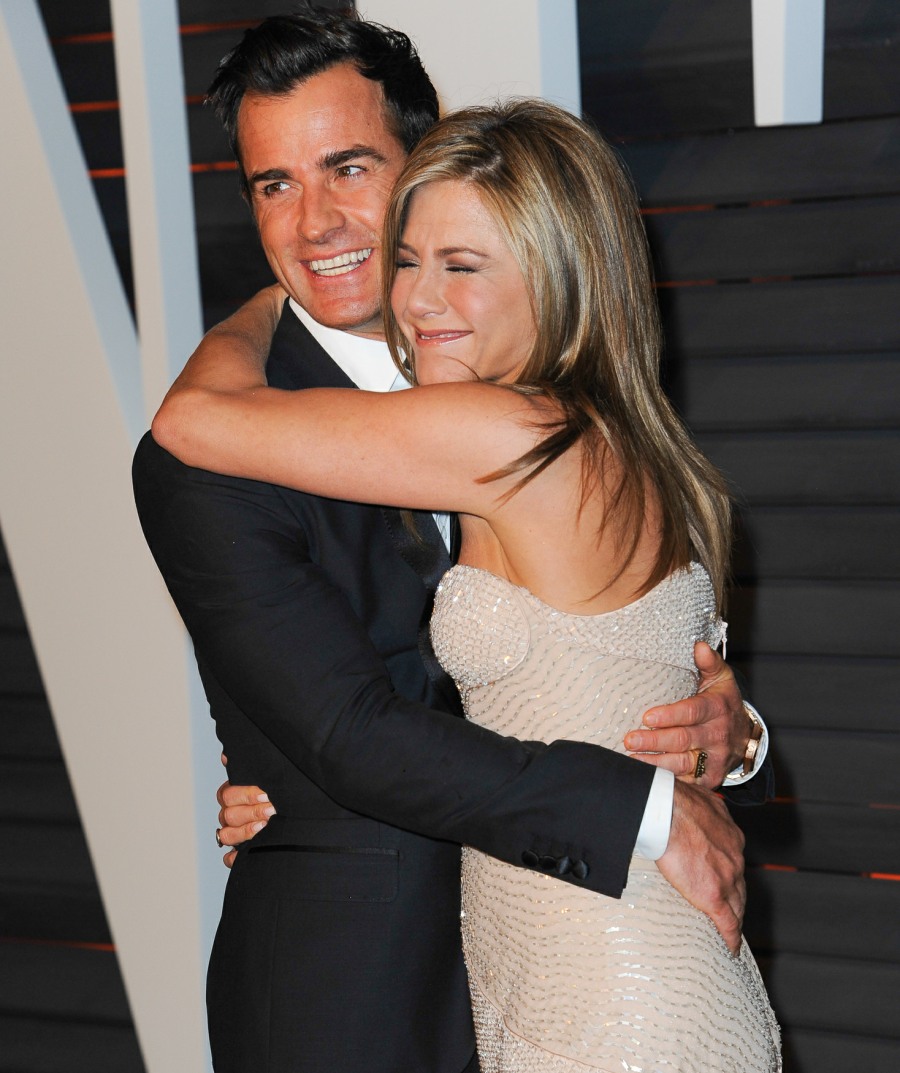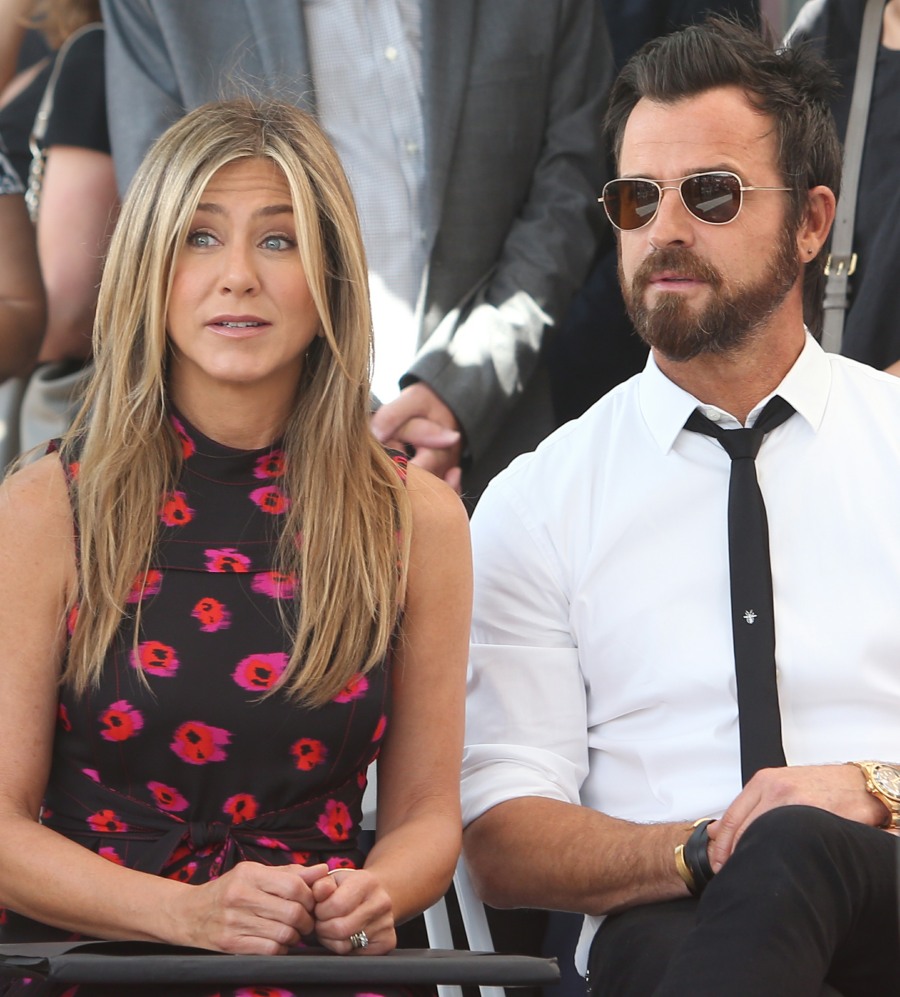 Photos courtesy of WENN.