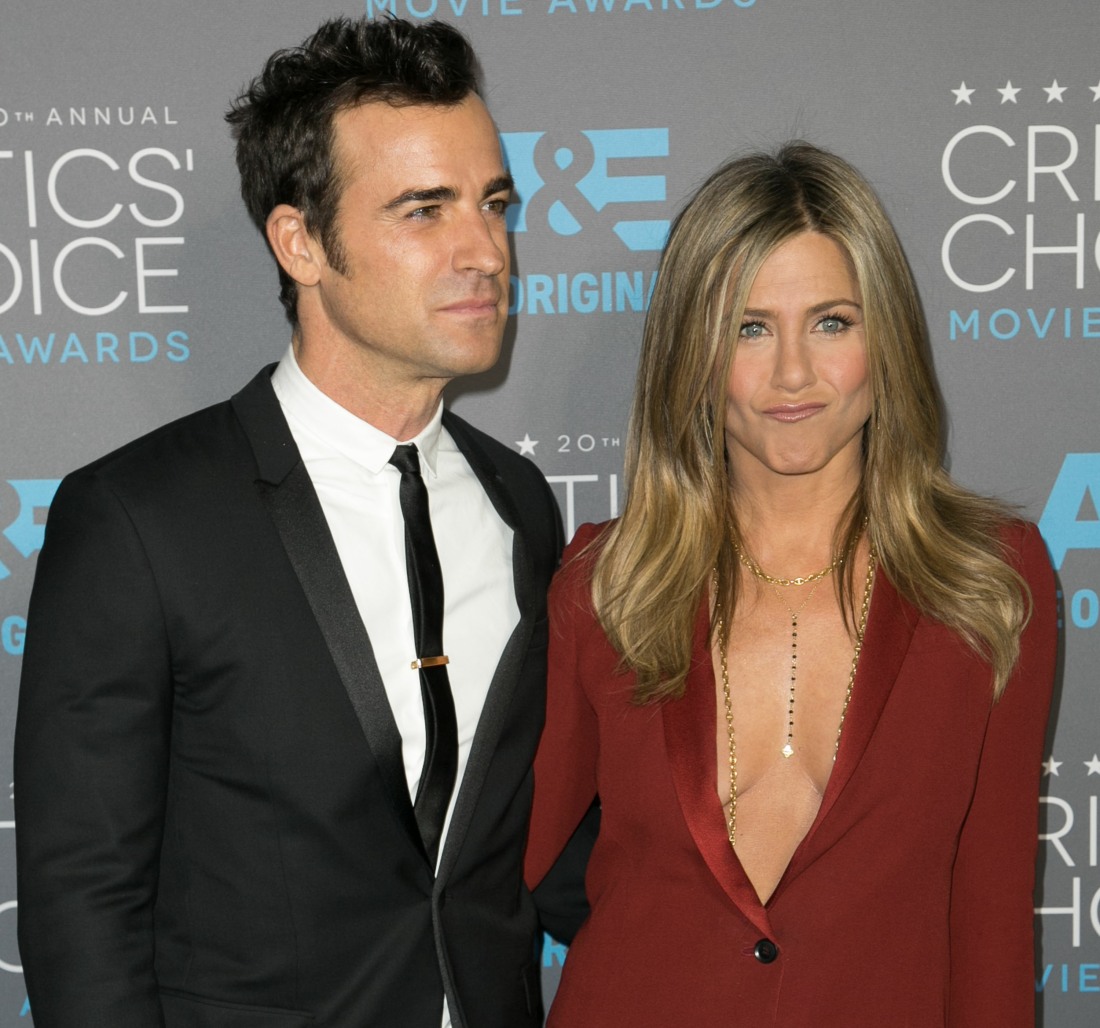 In 2013, Jennifer Aniston and Justin Theroux had already been engaged for nearly a year. People were wondering if they would ever get married, or if they were even planning the wedding at that point. People Magazine was and perhaps still is Jennifer Aniston's prefered mode of communication, and People ran a cover story about how their wedding planning was "delayed" because they were super, super busy and because… well, Justin wasn't 100% into it, maybe. Around that same time, there were many anonymous sources claiming that Justin was wary of becoming Mr. Jennifer Aniston, and that Jennifer and Justin were having a hell of a time negotiating their pre-nup, and that they were both playing hardball. What I'm saying is that I'm positive they do have a prenup, but I'm not positive that Jennifer's substantial assets are completely and totally protected. Now that The JustJen Divorce Experience 2018 is rolling through town, people are wondering about the prenup. Us Weekly has some info:
Jennifer Aniston's fortune should be safe. The actress and Justin Theroux signed an "ironclad" prenup before they got married, a source tells Us Weekly.

"Jennifer has an ironclad prenup with Justin. It would be very hard for Justin to contest it. The prenup talks before the marriage were long and intense," a source revealed to Us Weekly.

The source added, "Jen's assets and Friends fortune are protected." Forbes reported in 2017 that the Friends alum was one of the highest paid actresses of the year, raking in $25.5 million from acting gigs and endorsements. Theroux, meanwhile, just wrapped the HBO hit The Leftovers, which ran for three seasons.
"Theroux, meanwhile, just wrapped the HBO hit The Leftovers, which ran for three seasons." That's sort of a *sad clown noise*. Jennifer makes so much money from all of her side-projects, from Aveeno to SmartWater and her haircare line, Living Proof. She's got that dry-eye thing too, I see those commercials all the time. My point? Jennifer is rich. Justin is… well, he's well-off. I never thought "making a lot of money" was his biggest priority, but I also think that he played hardball as they negotiated the prenup. I'm not saying he'll get half of her fortune or anything, but my guess is that she'll have to write a check for low eight-figures to finalize the divorce AND sign a non-disclosure agreement.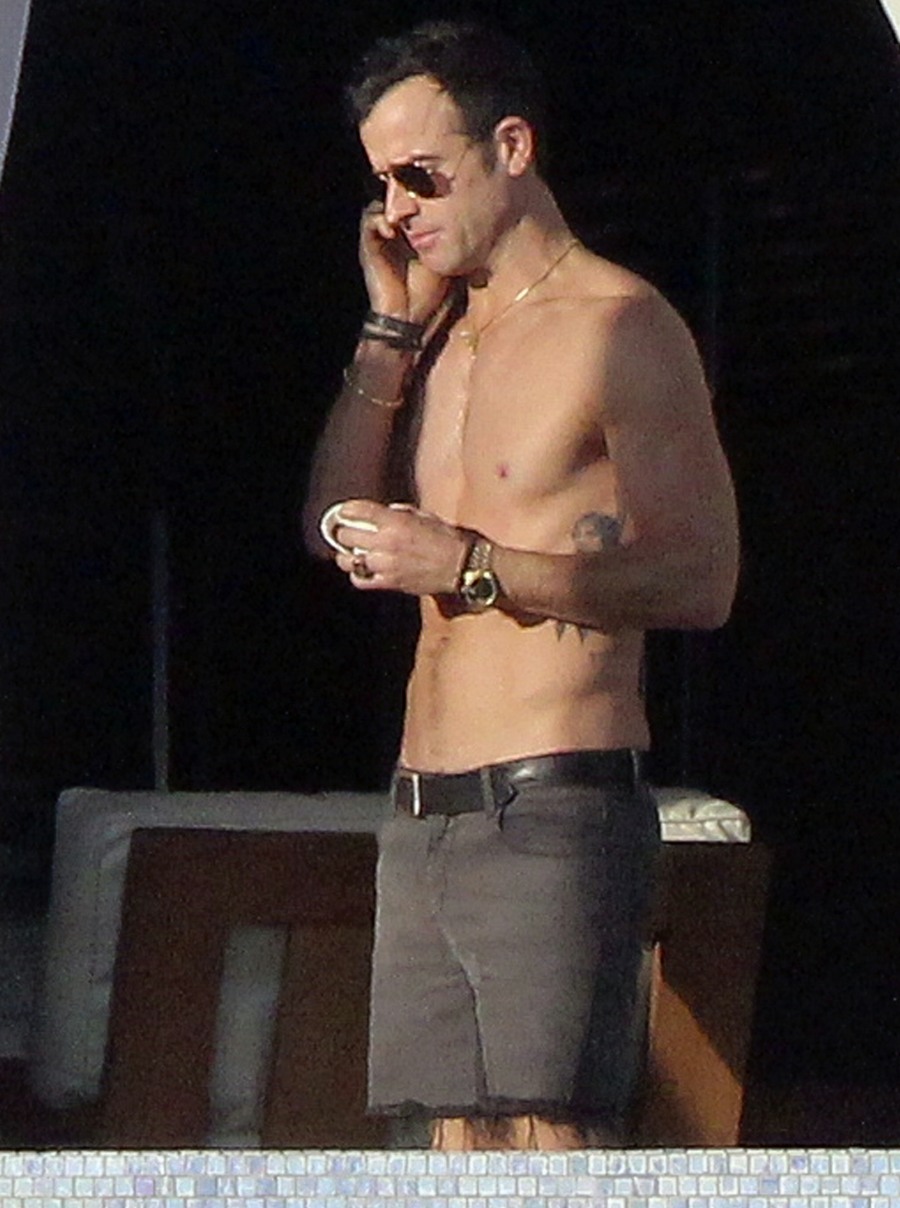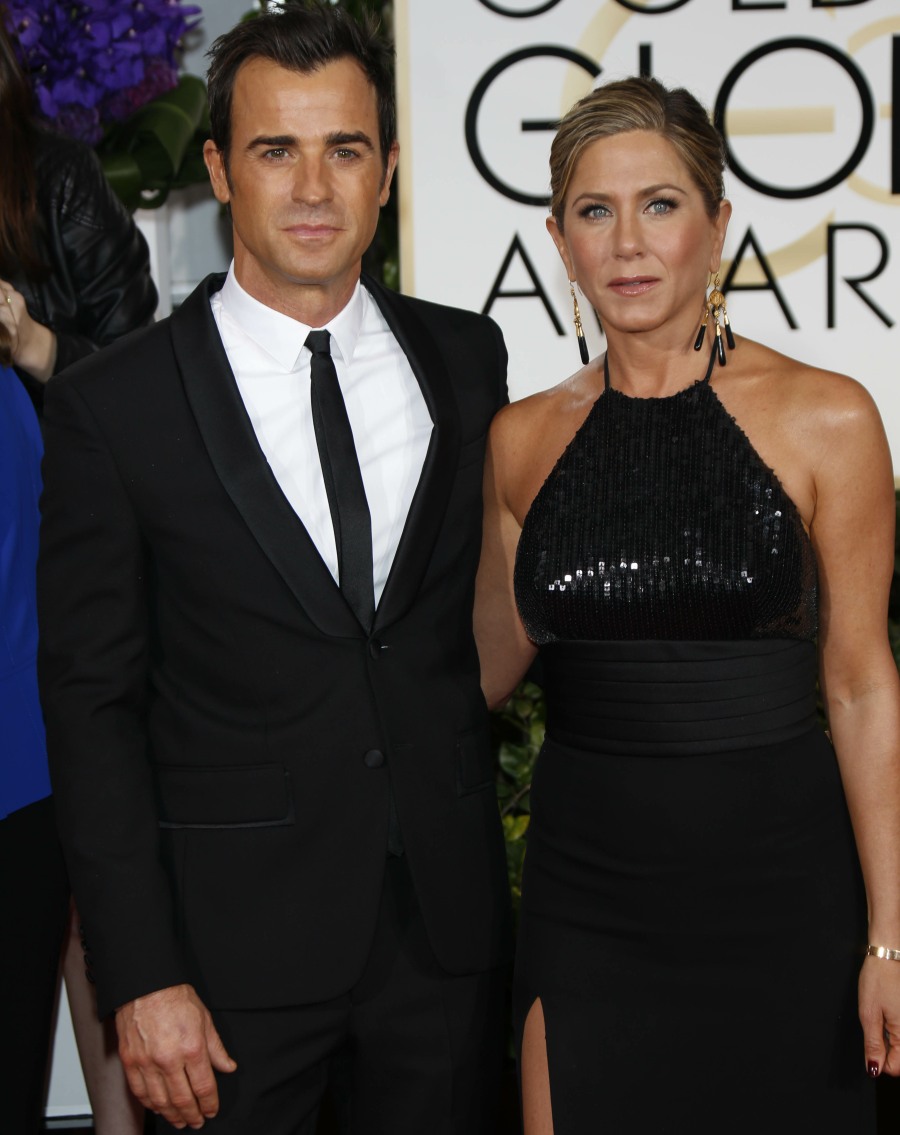 Photos courtesy of WENN.