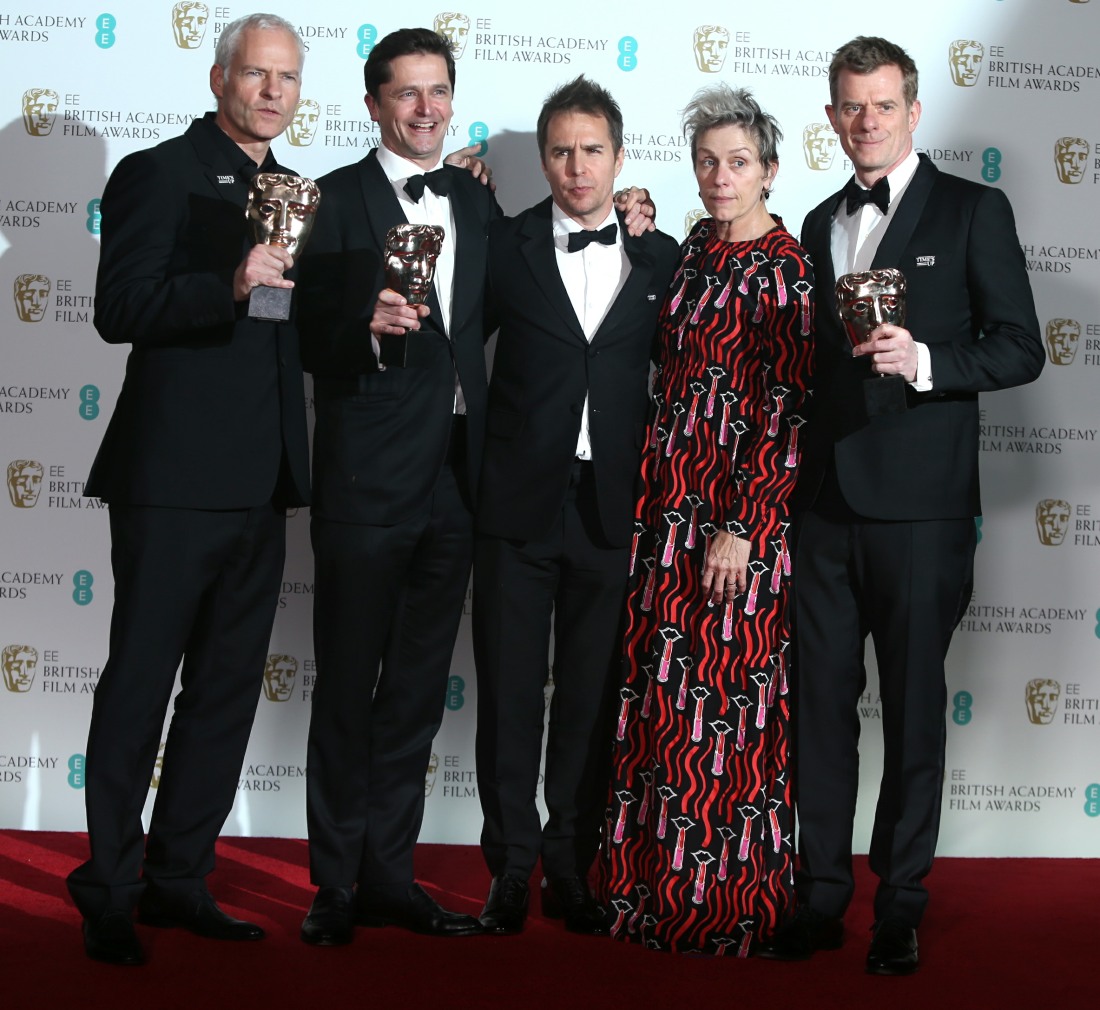 Here are some photos of Sam Rockwell, Frances McDormand and the peeps from Three Billboards Outside Ebbing Missouri at the BAFTAs last night. Three Billboards picked up major BAFTA Awards for Best Actress (for McDorman) Best Supporting Actor (for Rockwell), Best Picture, Best British Film and Best Screenplay. Frances is having a ball at these awards shows, even though I suspect that she doesn't even want to win. She wore a red and black Valentino gown and no one said sh-t about how she should have worn a majority-black gown, probably because she's Frances F–king McDormand.
As I've said many times at this point, McDormand is the person from Three Billboards that I'm most "okay" with winning awards. I mean, give her Best Actress. It's fine. I don't think Three Billboards was her best performance or anything, but she's a cool lady and she did her best with an extremely problematic script – she elevated the work to a crazy degree. But giving the other awards to Three Billboards? My God. I said this on Twitter last night: once the haze has lifted, months from now, and people are really analyzing why Three Billboards won the Best Picture Oscar – because I can feel that, at this point, it will happen – people will be embarrassed that they made this kind of fuss over such a sh-tty, problematic movie about a racist murderer's white redemption. Oh, and f–king Dunkirk should have won Best British Film. I have no idea why it didn't.
The other BAFTAs went to Gary Oldman for Best Actor (The Darkest Hour), Allison Janney for Best Supporting Actress, Guillermo del Toro for Best Director and Daniel Kaluuya won the BAFTA Rising Star Award.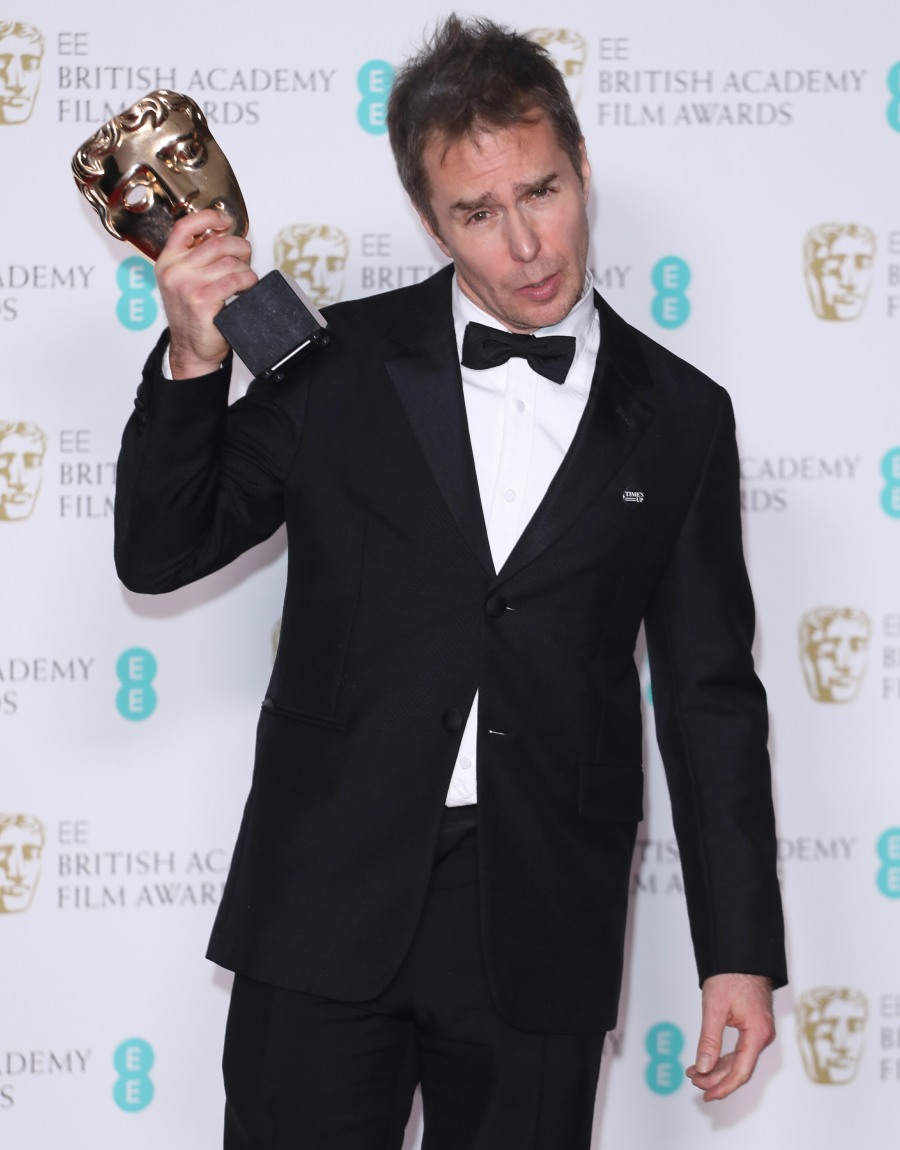 Photos courtesy of WENN.