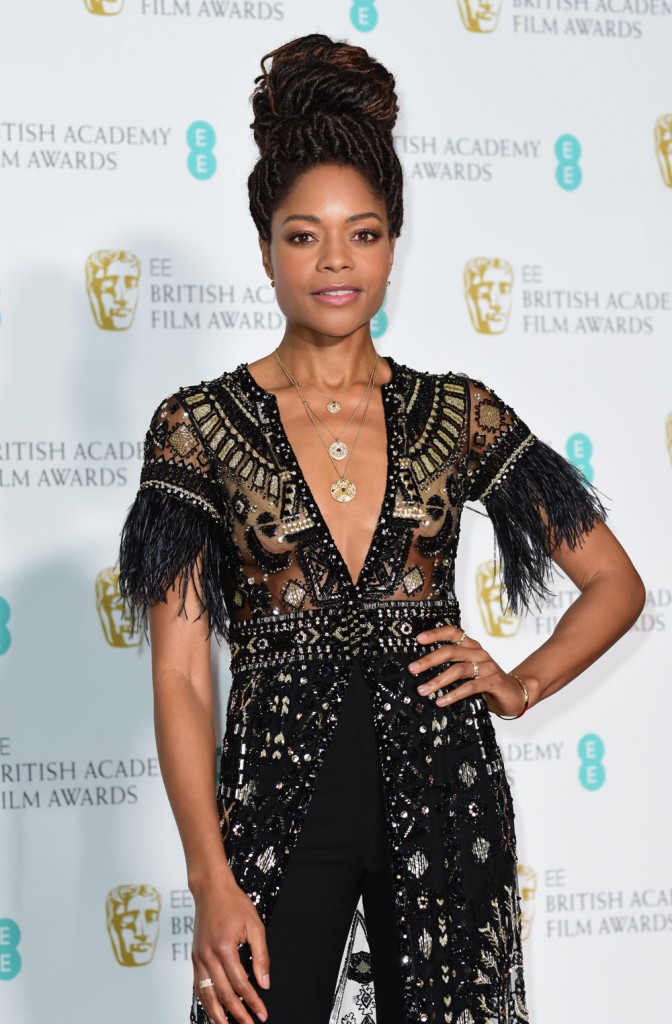 On BBC World's coverage of the BAFTAs red carpet, their fashion expert (A woman from The Telegraph who was not given enough chances to speak) was gushing over Naomie Harris's Zuhair Murad getup. I found it too busy on the red carpet and I feel the same now that I'm seeing it in photos. I'm torn because she looks incredible, but that level of embroidery and intricate detailing should be limited to just the top or the skirt. I might like it better if it were just the top half with the pencil slacks. Her styling is impressive though.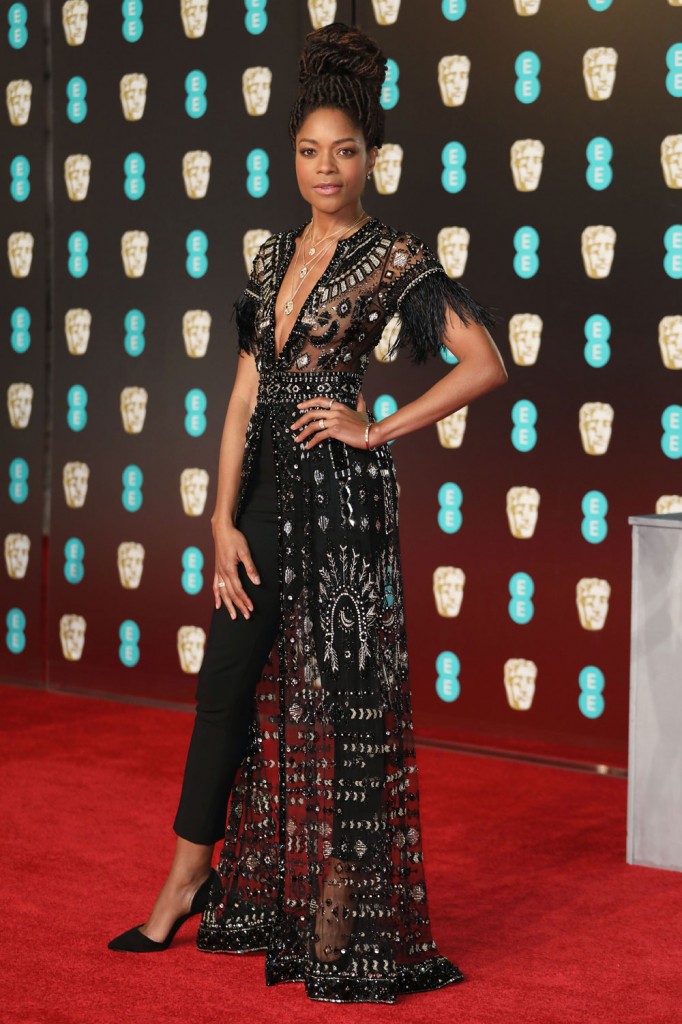 Octavia Spencer was lovely in a black gown with rows of sequins in a ribbonned pattern. At first I assumed this was Tadashi Shoji, whom she almost invariably wears, but it's Sachin & Babi, which explains why it's not amazing. I really dislike the tulle kimono sleeves. Octavia lost in the Best Supporting Actress category, which of course went to Allison Janney.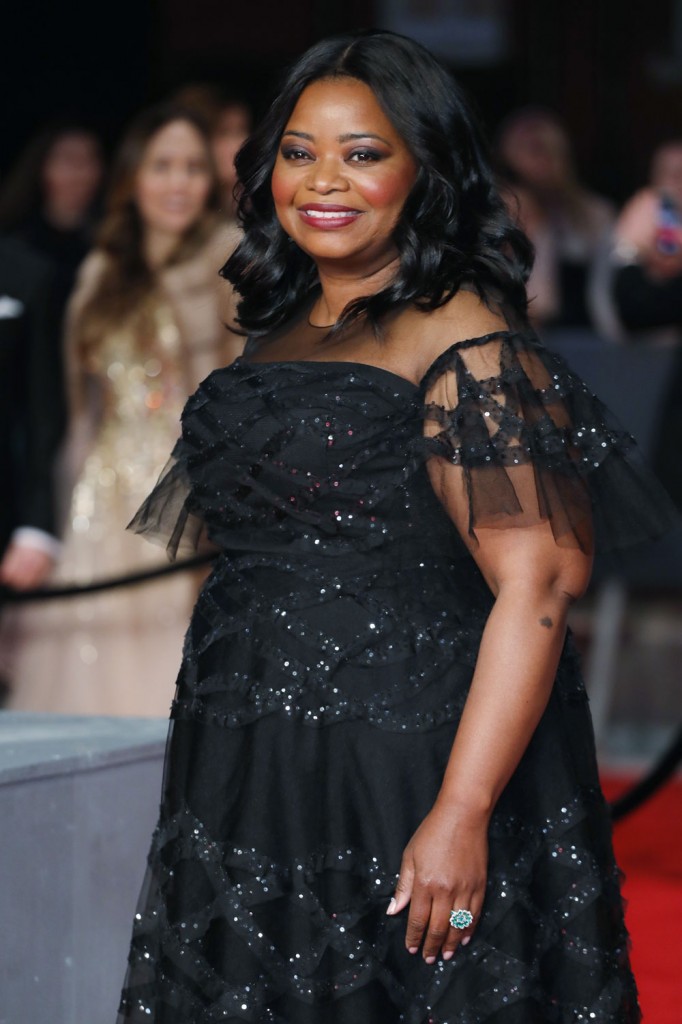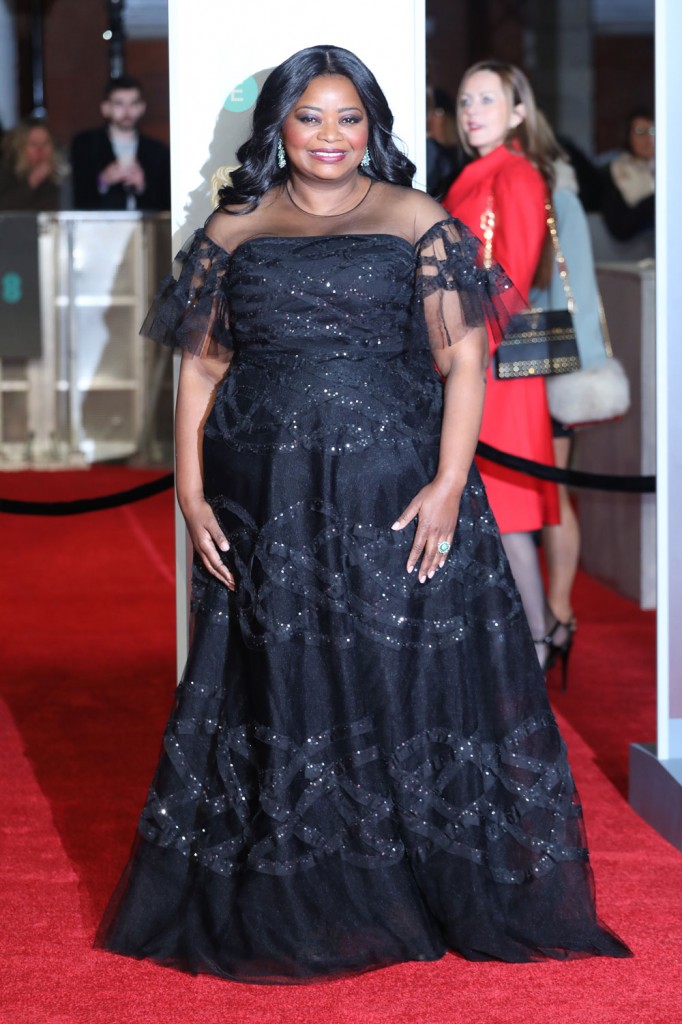 Lesley Manville absolutely killed it in this incredible gown by Anna Valentine, who is a London couturier as they explained on the BBC. Lesley is in Phantom Thread, and this was a strategic choice to go with a couturier instead of a design house. Look at the thoughtful details on this including the wide velvet and satin diagonal stripes, the single open shoulder, the asymmetric bustline and the split sleeves.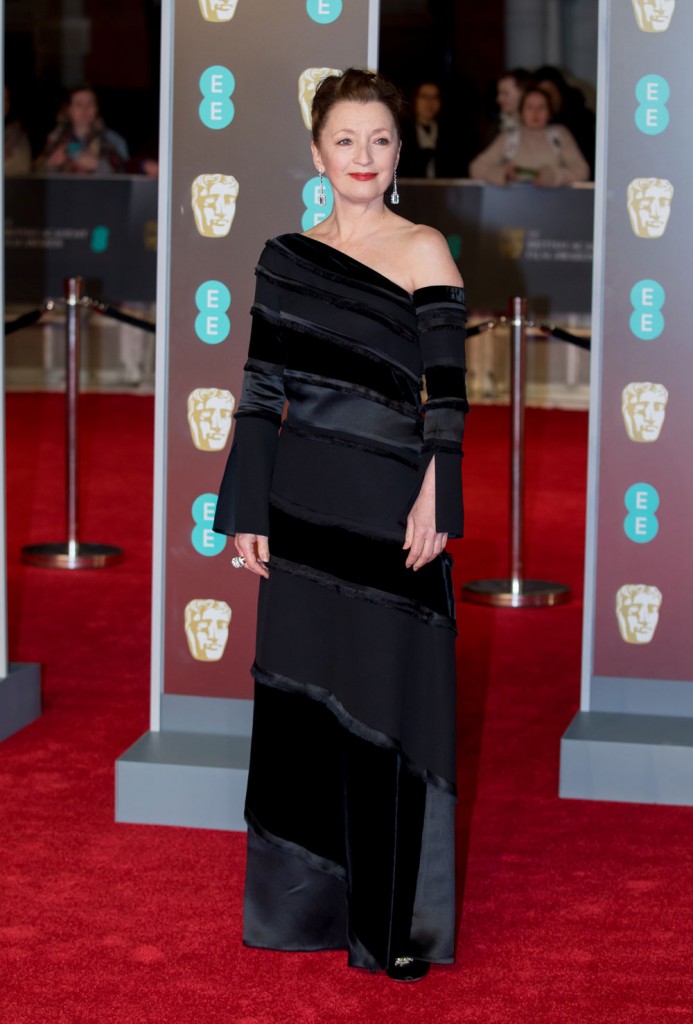 Florence Pugh was nominated for the EE Rising Star Award, which went to Daniel Kaluuya. (I'm still getting used to hearing his British accent. He was also so good in Black Panther, I saw that this weekend!) She starred in Lady Macbeth, which is another film I hadn't heard about until last night and now want to see. She's only 22, and so this cute Miu Miu gown with spaghetti straps and a long skirt was kind of perfect for her.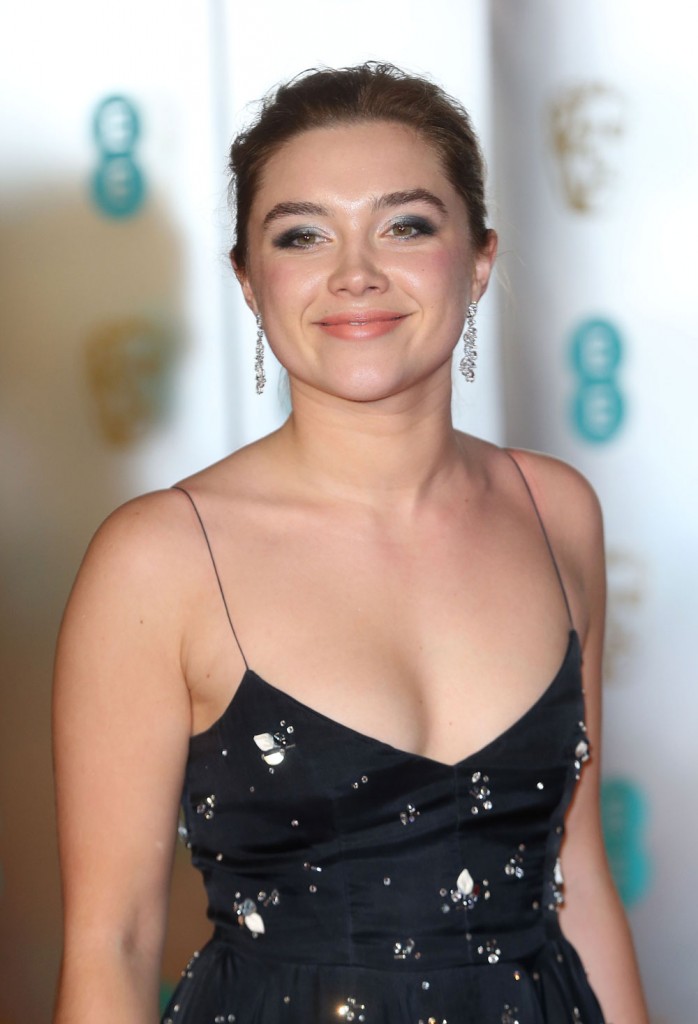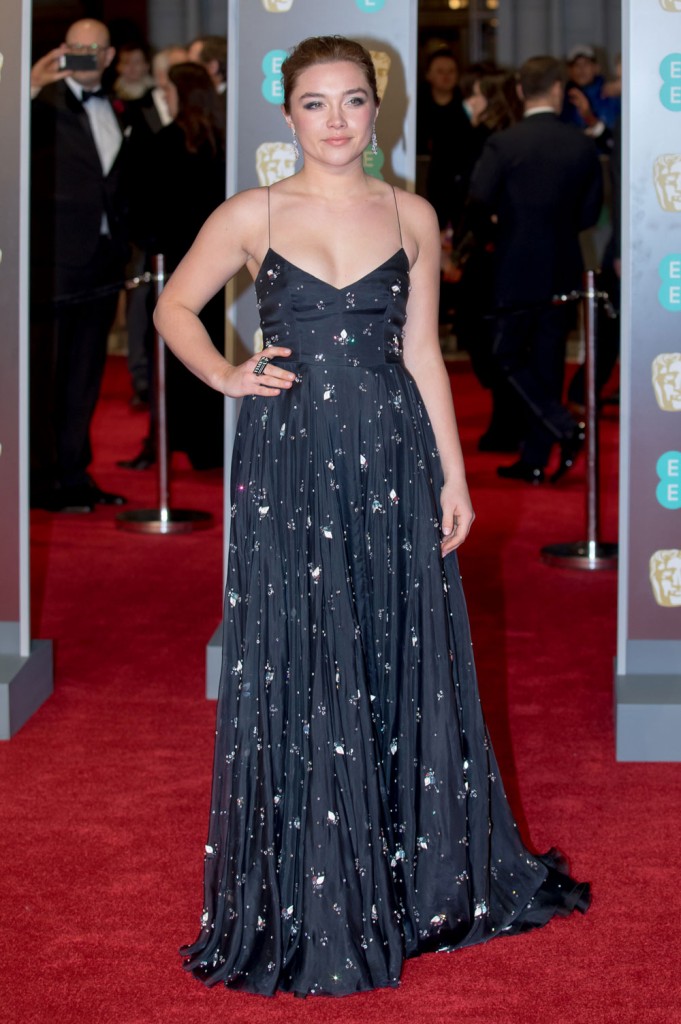 Lily James was in Burberry, in a dress with a very tight bustier top and tiered tulle accented with wide ribbons. This is way too "50s prom" for my tastes.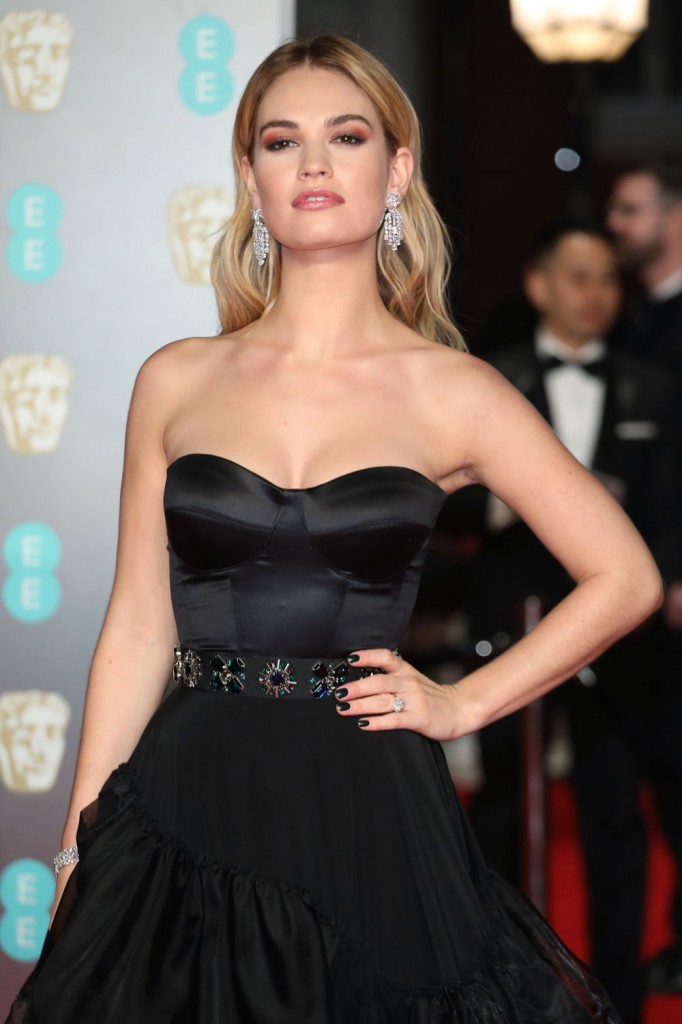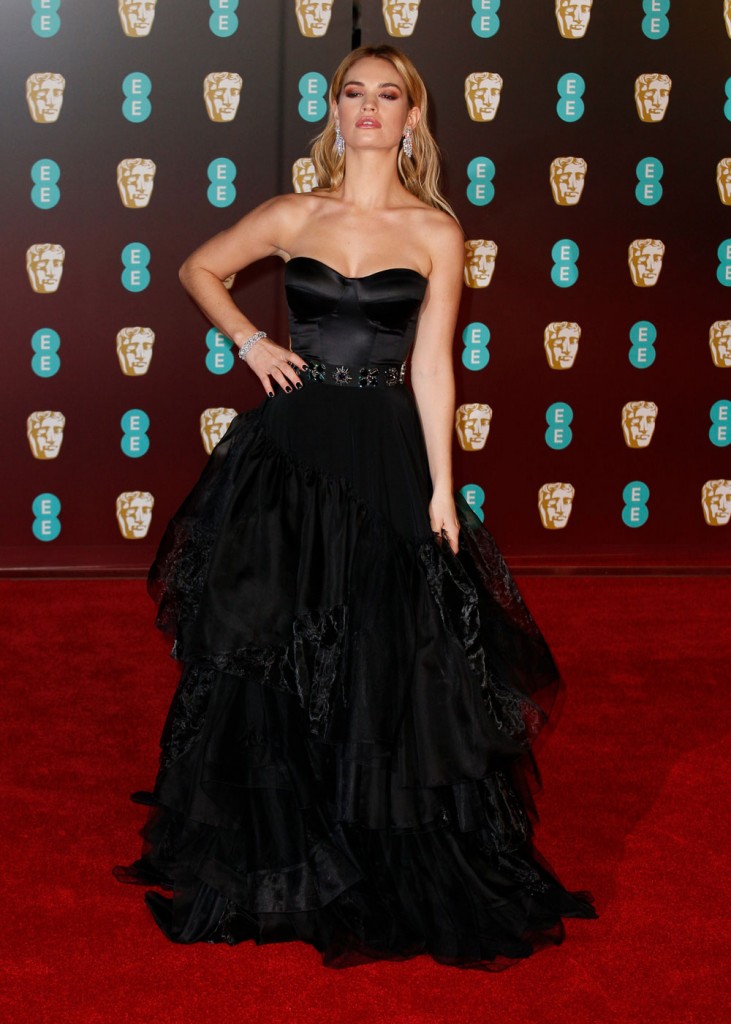 Gemma Arterton wore Alberta Ferretti Couture. This is striking with the diagonal ruffle across the top. Look at her emerald jewelry. She brought two activists with her, Gwen Davis and Eileen Pullen, two of The Dagenham Girls who were working as sewing machinists for Ford in 1968. They led a strike to fight for equal pay for women, resulting in the UK's Equal Pay Act of 1970. Work!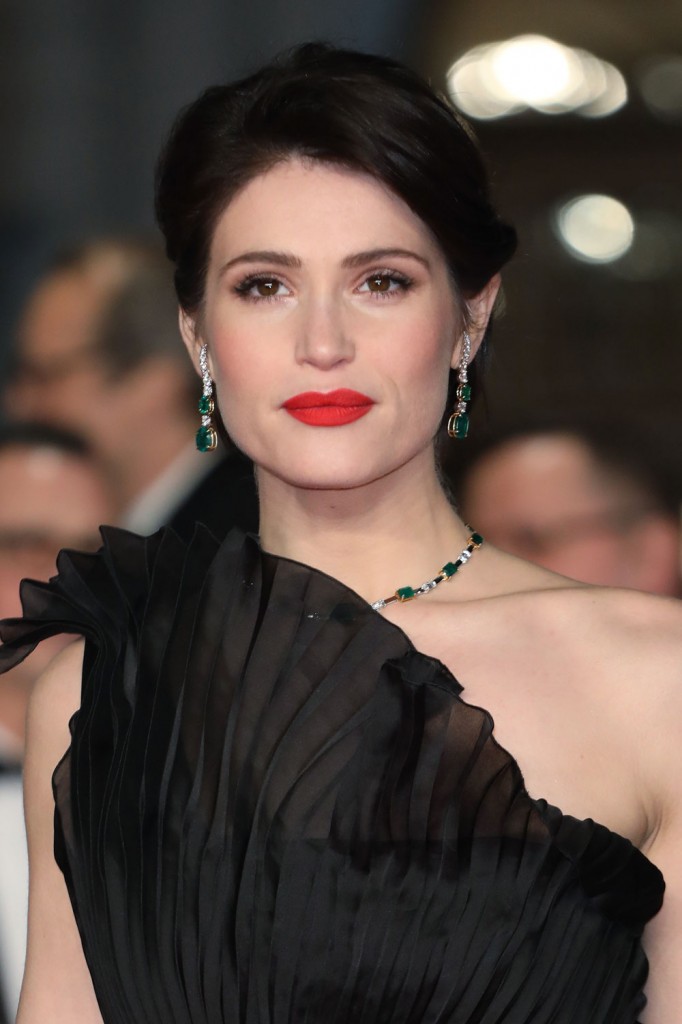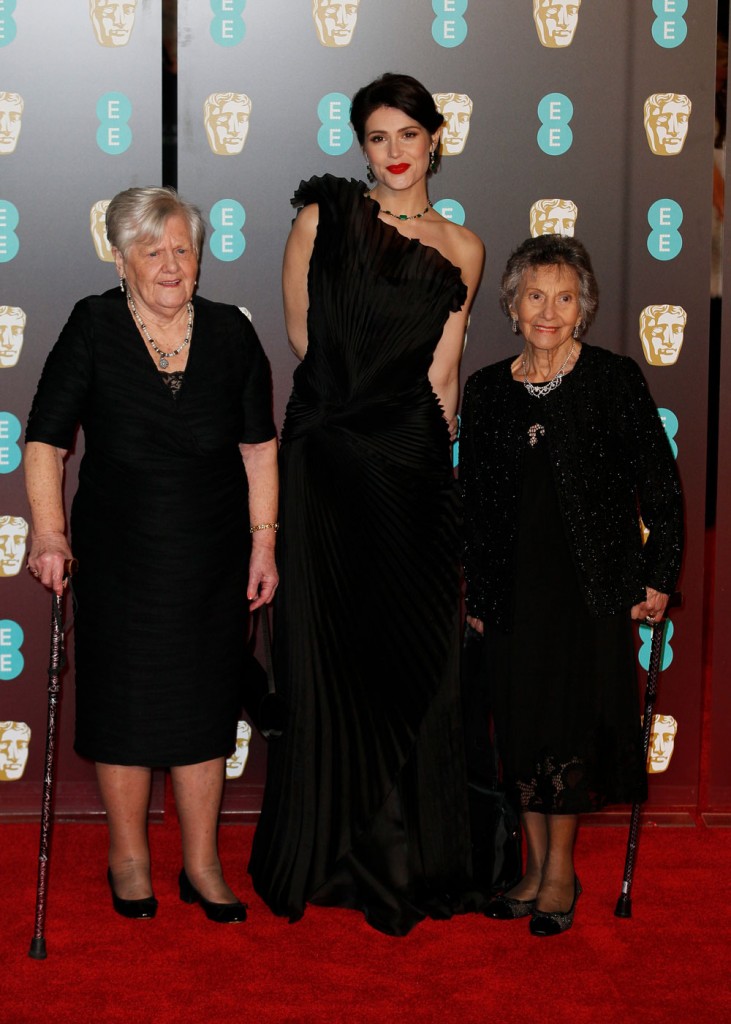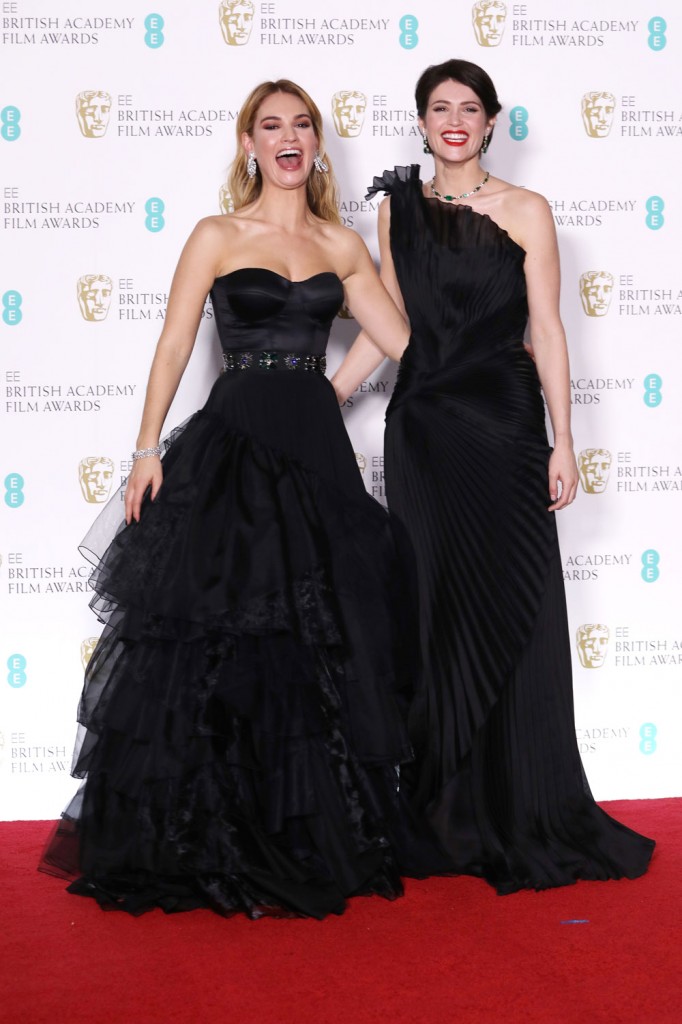 Photos credit: WENN and Getty