So, Jamie Foxx and Katie Holmes are dating. It's safe to assume we all know this, despite their best efforts to keep everything on the down-low. When an ESPN reporter attempted to get some intel on the pairing from Jamie over the weekend, he got completely shut down.
Jamie, who was taking part in a celebrity basketball game on Friday as part of the NBA All-Star weekend festivities, sat down for an interview on SportsCenter to talk about the game. Anchor Michael Smith seemed to want to know more about Jamie's off-the-court game. Michael referred to photos taken of Jamie and Katie spending part of their Valentine's Day together engaged in shooting some hoops, stating "I know you prepared [for the game] because I saw pictures." He then asked, "Did you and Katie Holmes play basketball for Valentine's Day? Like some real Love and Basketball?" That's kind of a skeevy, unprofessional question, right? Apparently, Jamie thought so too. He visibly rolled his eyes and then wordlessly removed his headphones and microphone and walked away. Handled like a champ, if you ask me.
The game was a celeb-packed event. Jamie played for Team Clippers, along with rapper Quavo, Flea from the Red Hot Chili Peppers, Arcade Fire singer Win Butler, Black-ish's Miles Brown and OITNB's Dascha Polanco,. Common was one of their coaches. Jamie's team was pitted against Team Lakers, which included Justin Bieber, Nick Cannon, Stranger Things' Caleb McLaughlin, and Property Brothers star Drew Scott. Black Panther's Michael B. Jordan coached. Jaime's team won 75-66.
E! News reported that Jaime's daughter was among the fans who helped cheer the team to victory. According to an attendee, "He was stoked about playing and really pumped. Jamie got switched out and he came over to the crowd and jumped up on a chair and made the crowd start chanting 'Jamie!'" And on Saturday, Jamie continued celebrating the weekend, taking part in an impromptu three-point shootout with NBA star Byron Scott, that he handily won.
As I've said before, what Jamie and Katie are up to is their own business. If they want to shout their love from the rooftops, more power to them. If they want to keep thing to themselves, that is their right. I think the ESPN anchor was out of line by asking about the relationship when the focus was on basketball, as most basketball fans couldn't care less about Jamie's love life. I am glad Jamie's team beat the Biebs too!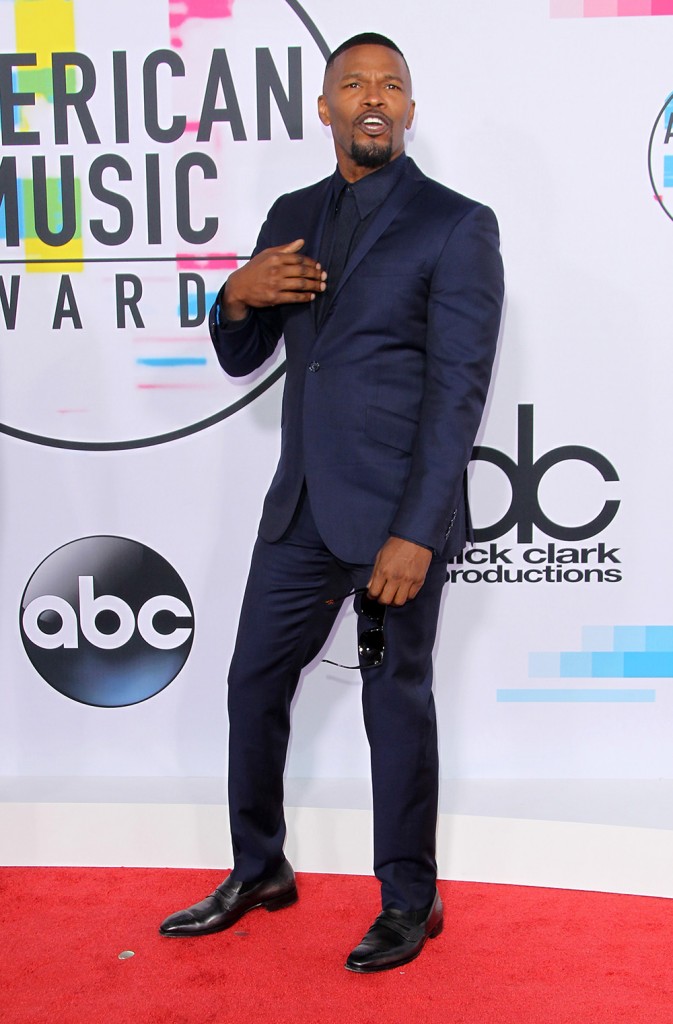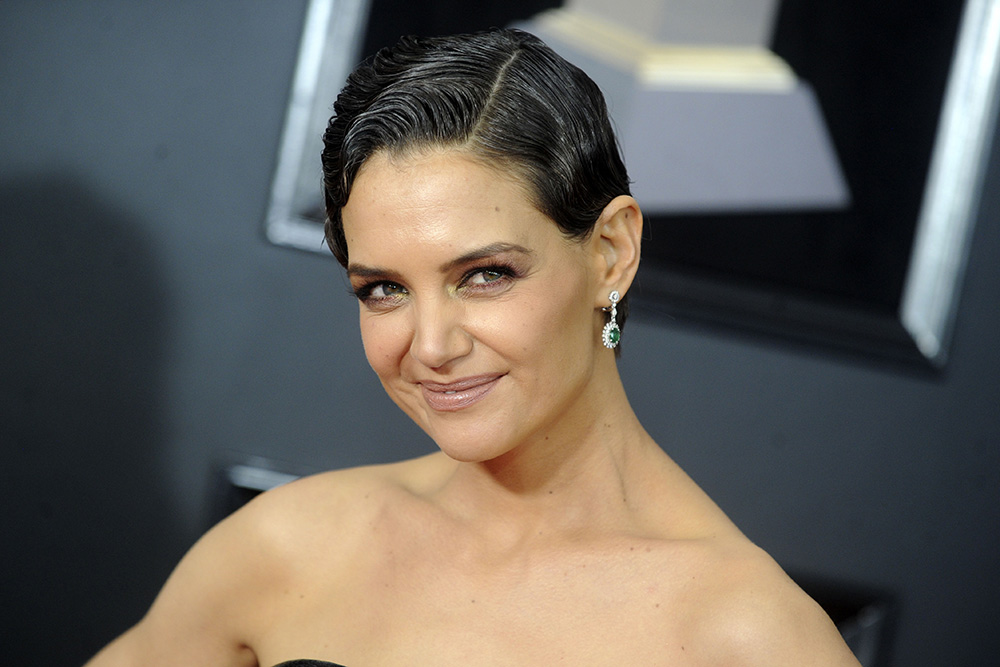 Photos: WENN.com, Getty Images