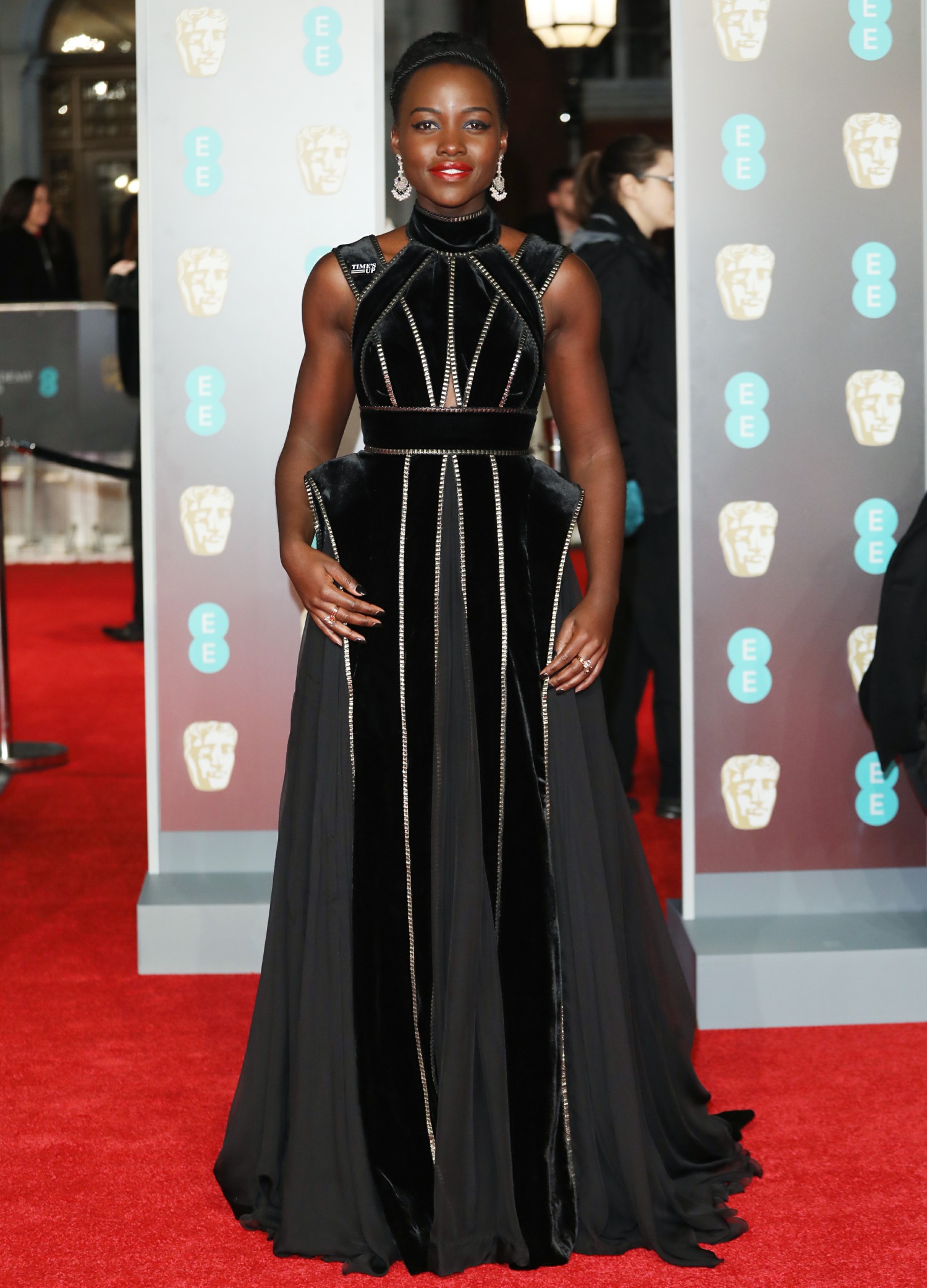 I've gotten so used to raving about Lupita Nyong'o that I forgot what it's like to not really care for what she's wearing. Lupita has spent YEARS as a fashion darling, model and all around fashionable It Girl. She has, I believe, access to the best looks and nearly every major designer would love to dress her. So why this not-great Elie Saab gown? Personally, I like Elie Saab gowns because they're very "easy" for actresses – you don't have to think too hard about them and they're usually okay-to-lovely. But this is… trying too hard to be avant-garde or something. I loathe the stuff at her waist. I'm fine with the top part – it looks like armor to me.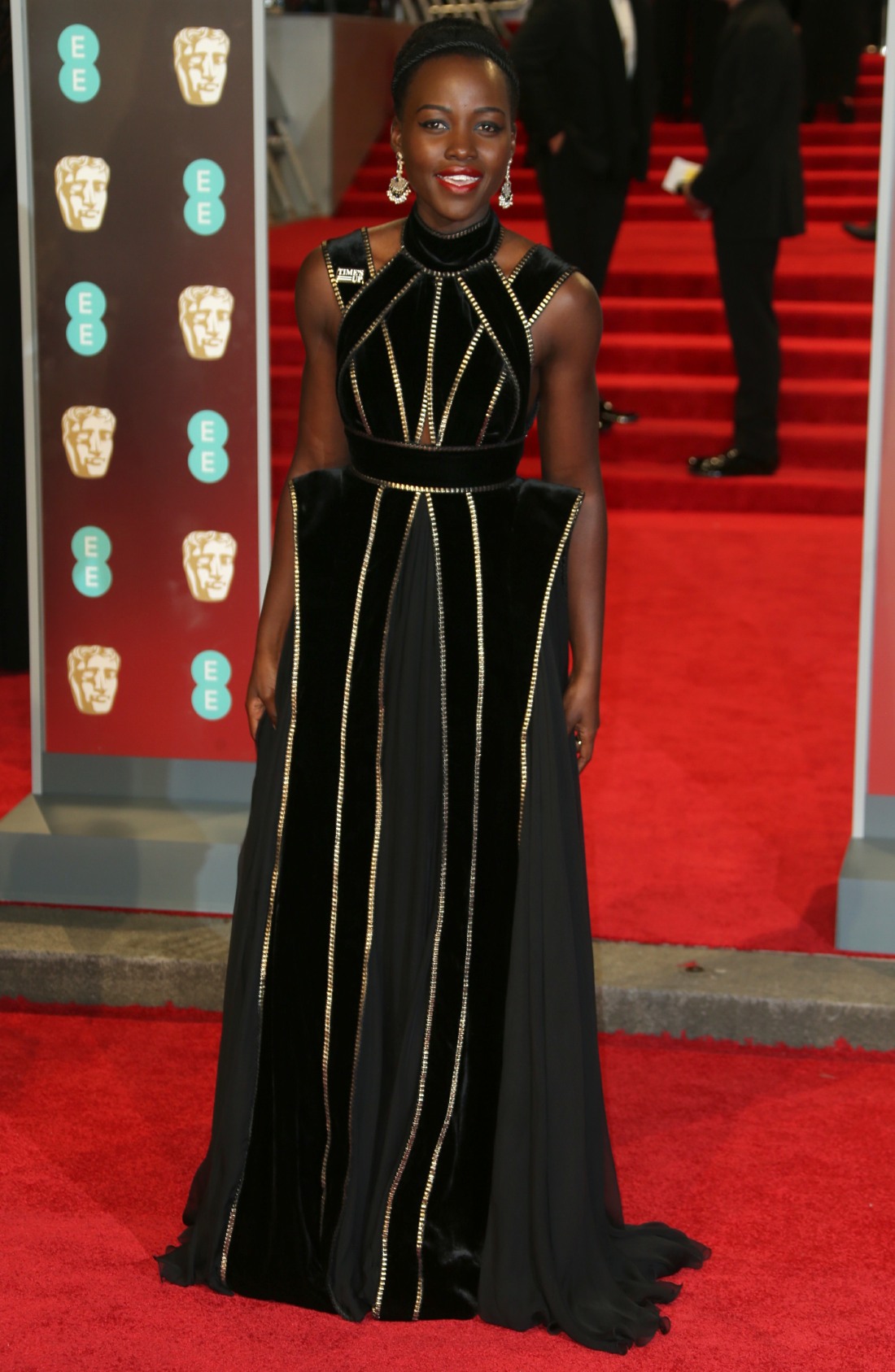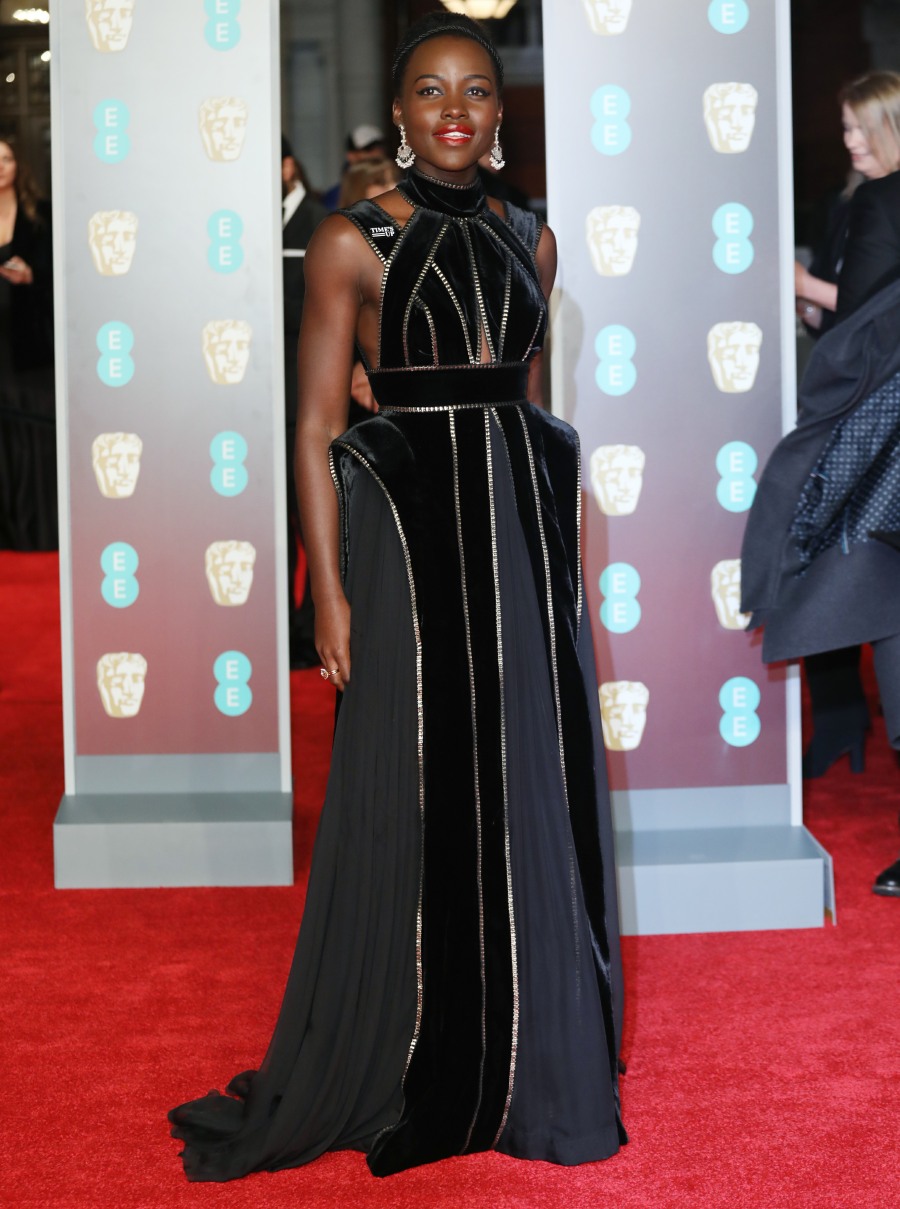 Andrea Riseborough wore Elie Saab as well. I'm kind of into the drama of this, but I HATE her hair. From the neck up, she looks like Carol Brady.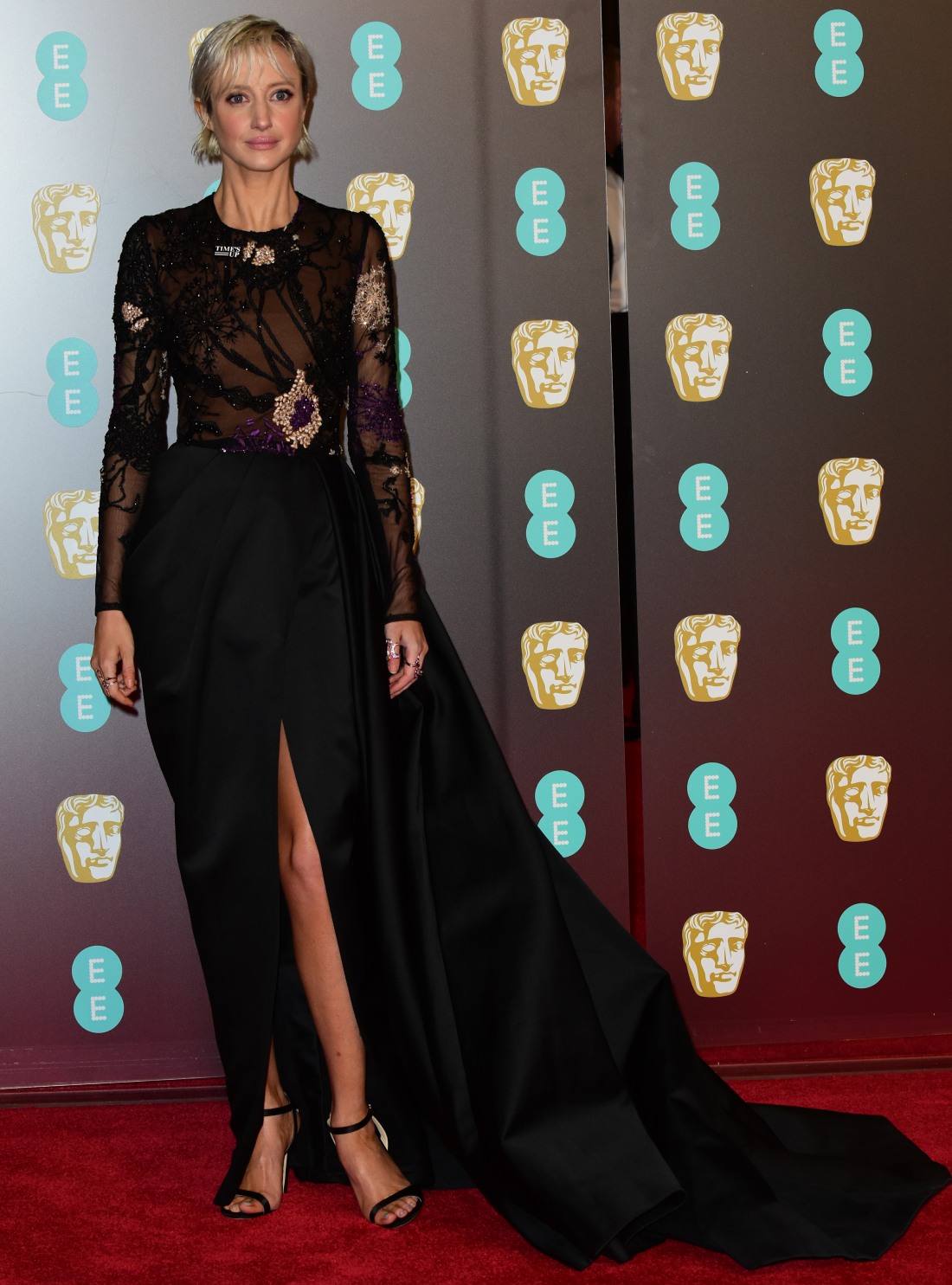 Emma Roberts in Schiaparelli Couture. This is a mess! The sleeves, the cut, the vibe of "I found an old '80s prom dress and I dyed it black to make a BAFTA dress." Ugh. At least she doesn't have terrible clip-in bangs though.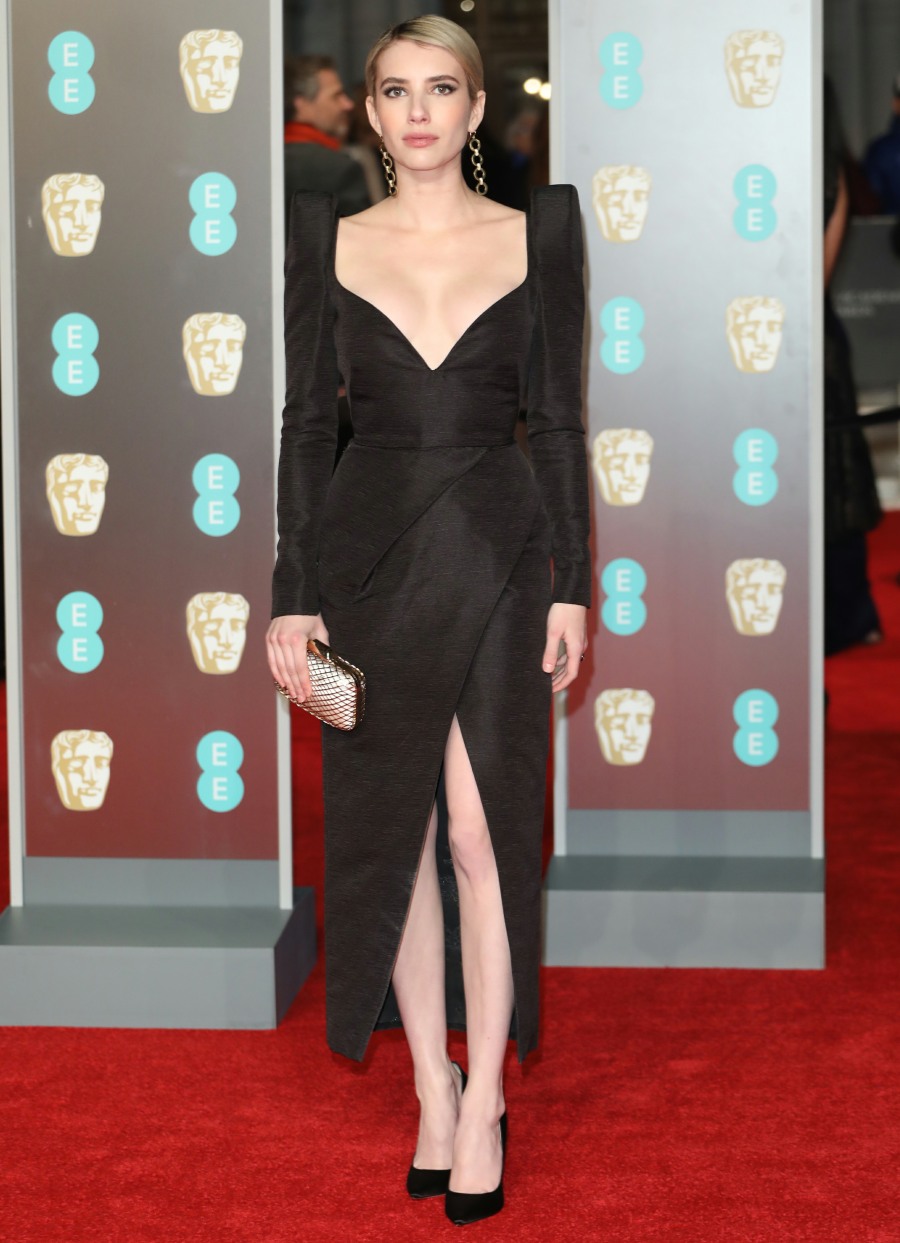 People always say that Haley Bennett could be Jennifer Lawrence's sister, and I see it, and I think that's why Haley has done a series of unfortunate hairstyles, so she won't look so much like J-Law. The bob isn't great though. Her dress here is Chloe – it's okay. Meh.
Photos courtesy of Getty, WENN.