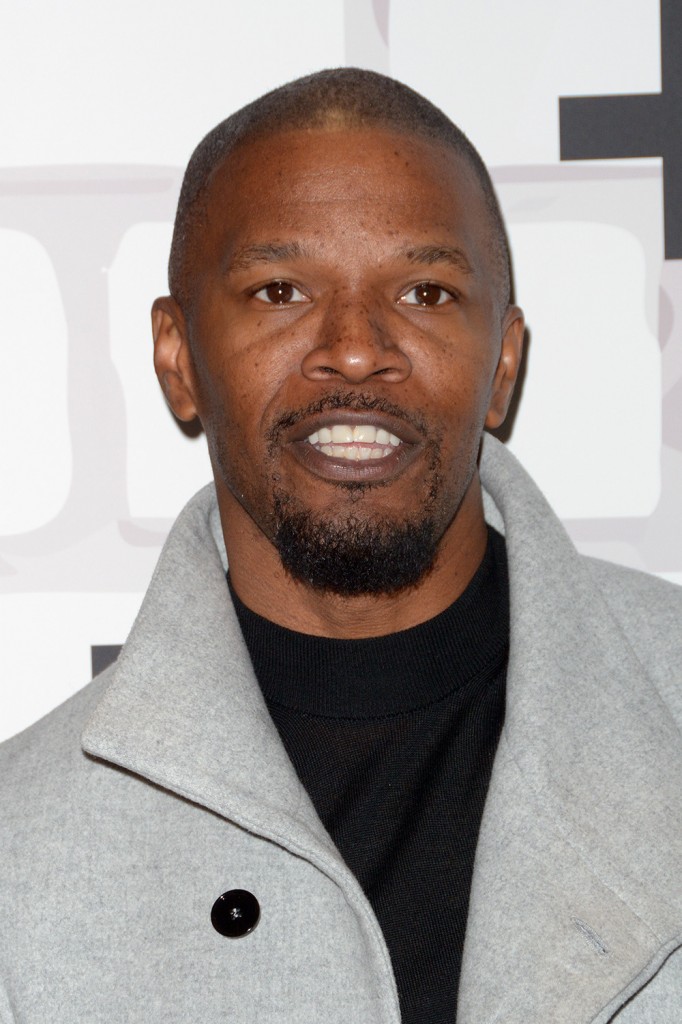 Entertainment-dom's most low-key couple, Katie Holmes and Jamie Foxx, got together this week to celebrate Jamie's 50th birthday – along with a bevy of famous folks.
Leonardo DiCaprio and Tobey Maguire were among the guests in attendance at Jamie's big bash, which was held at Paramount Studios in LA. Jamie entertained the crowd, rapping and performing a cover of the Jackson 5′s "I Want You Back" with the help of friends Snoop Dogg, Ice Cube and Ludacris. Katie was also on the guest list, and a source told PEOPLE that "They walked in together. They mostly mingled with other guests, and spent very little alone time. It was obvious that Jamie had a great birthday. Katie looked like she had fun as well. She looked gorgeous." Party guests not only got an impromptu concert, they also noshed on nachos, burgers and burritos and Jamie indulged in gold-dipped strawberries to ring in the golden anniversary of his birth. One guest told E! News that "it was the best party ever."
Entertainment Tonight reports that Jamie also took a moment to serenade his lady love during his b-day concert. An attendee told ET that "Even when on stage he would look over and point at her and then smile. She would smile back." The Daily Mail posted some photos of the couple from the party and they really do look happy and in love. Speaking of love, Katie's new short hairdo looks fantastic on her.
At an earlier celebration that night, Jamie, sans Katie, celebrated with family and friends, including his daughters, 23-year-old Corinne Fox and eight-year-old Annalise Bishop. They brought Dad a cake with a hilarious throwback photo and the frosting inscription "Happy 25×2." Actress and Jamie's co-star from The Jaime Foxx Show, Garcelle Beauvais, posted a pic of Jamie and the baked treat on her Instagram with a caption wishing Jamie a happy day. Enjoy the 80s deliciousness of that cake.
I'm sorry, but I kind of don't get these two. Katie and Jamie pretty much made their relationship "paparazzi public" when they were spotted holding hands together back in September, but they're still just at meaningful glances and smiles? It's cool that they're keeping things on the DL, but no PDA? At all? I do hope they're happy. And happy birthday Jamie – he looks fabulous at 50 – and since escaping the grasp of Xenu, Katie has looked radiant. They seem to make a good couple, even if they are never really seen together.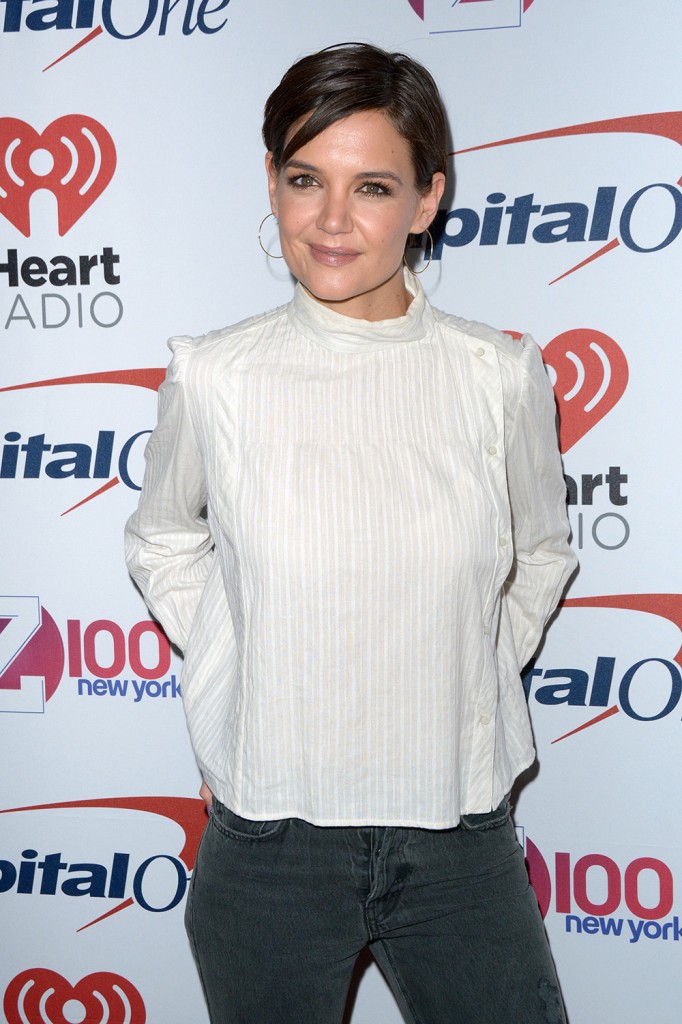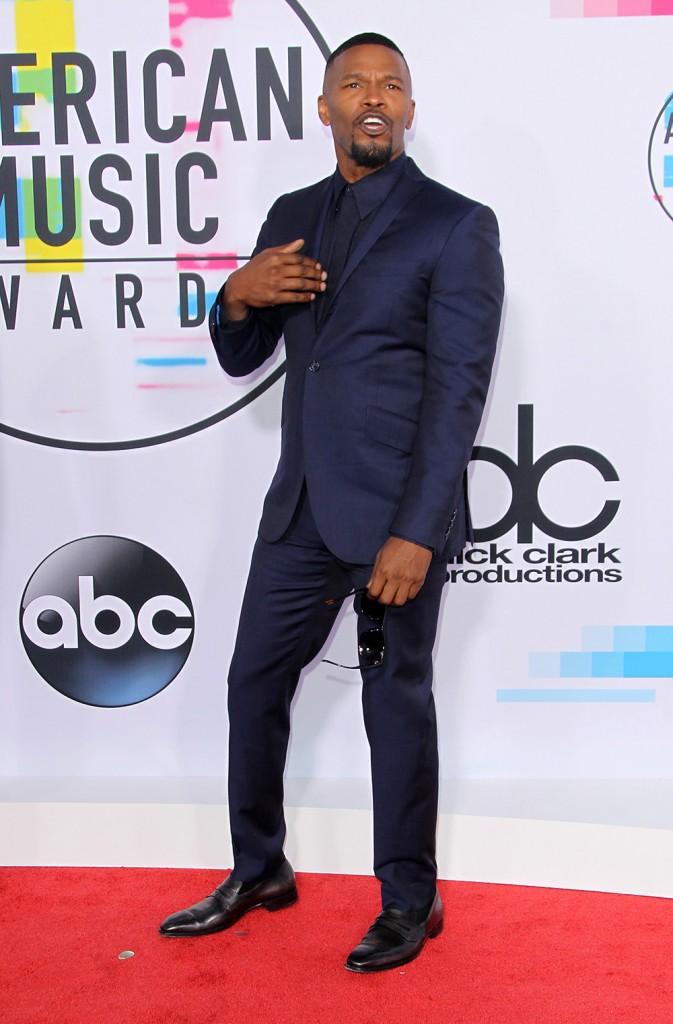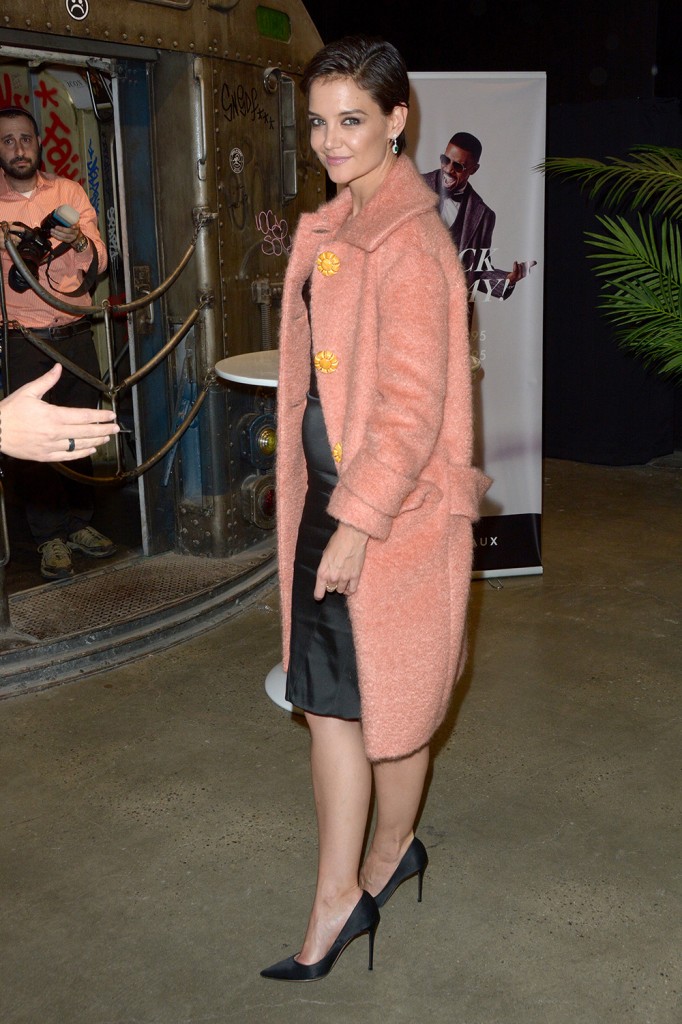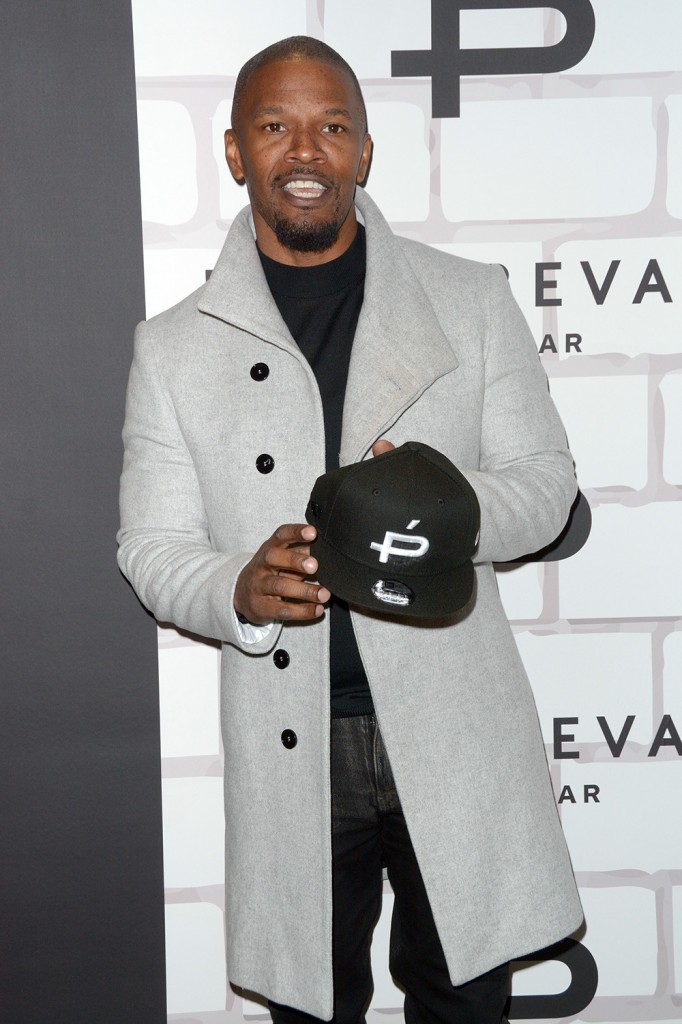 Photos: WENN.com