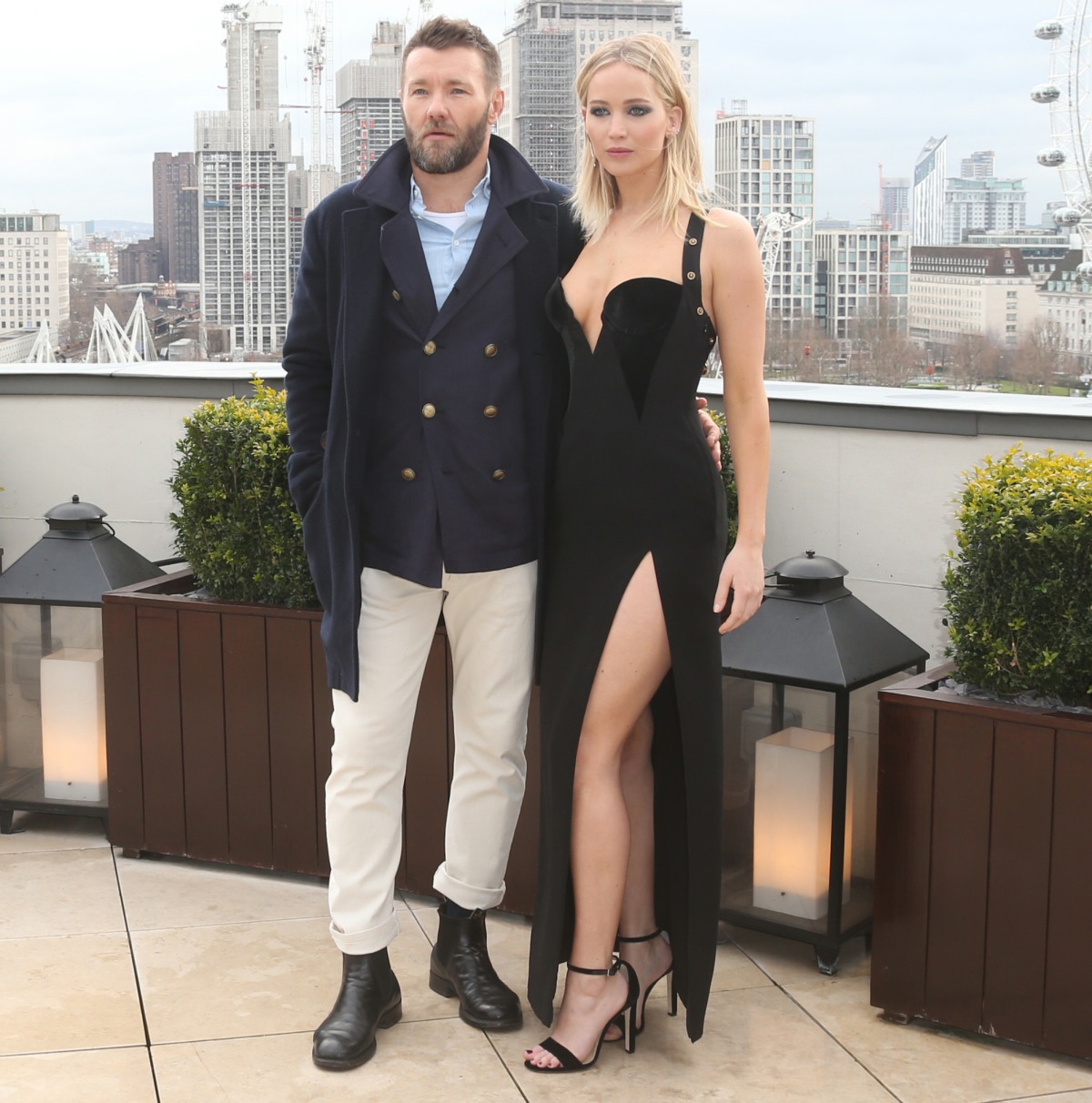 Here are some photos of Jennifer Lawrence and Joel Edgerton at the photocall for Red Sparrow in London. This came the day after the big London premiere, which is unusual, to do the photocall afterwards. My guess is that J-Law will be going on a big European tour to promote Red Sparrow in the coming days and weeks. I wonder if she'll promote the film in Russia? Hm.
Anyway, J-Law vamped it up at this photocall, wearing a full-on Versace gown. If this looks familiar to you and you are old enough to have paid attention to fashion in the 1990s, then you know exactly why this looks so familiar. Elizabeth Hurley wore a version of this Versace – with safety pins down the side and shoulder straps – back in the 1994, when she was dating Hugh Grant. It was considered one of the most iconic fashion moments of the '90s. I'm not really feeling it on Jen – it feels like she's "overdressed" for a photocall and underdressed for the climate. Joel is literally wearing like four layers.
As for Joel and J-Law… they were looking very chummy at the premiere, and I'm assuming that we'll see them continue to be chummy. I don't believe they're dating or flirting or whatever, but I could be wrong, who knows. My gut tells me that Jennifer is just like that with her costars – chummy, silly, funny, and more like a sister than a girlfriend. Don't get me wrong, I think Joel and Jen would be hot together, but I think he would be hot with just about anyone. Jen also told a British paper this week that she's still single, following her split with Darren Aronofsky, and "I am in the single mode where I am like, 'Cool, I can do whatever I want and I can be alone and watch terrible TV.' And then, of course, in a few months I will be devastatingly lonely and feel like I'm on some long waiting list. But I am not there yet."
And it should be pretty clear by now that J-Law isn't taking a break from acting. She said was planning on taking a break last year, but she's signed on for several more movies and her rep is all "yeah, that was bulls–t."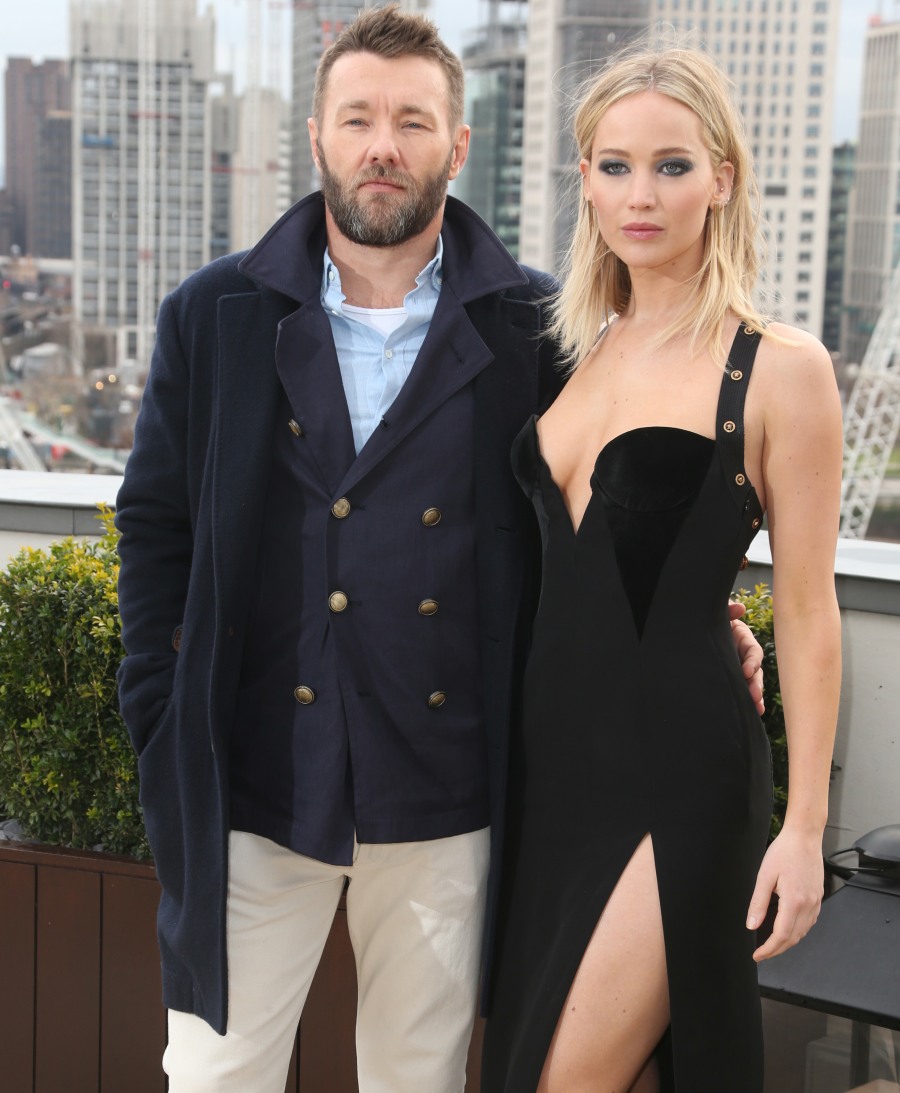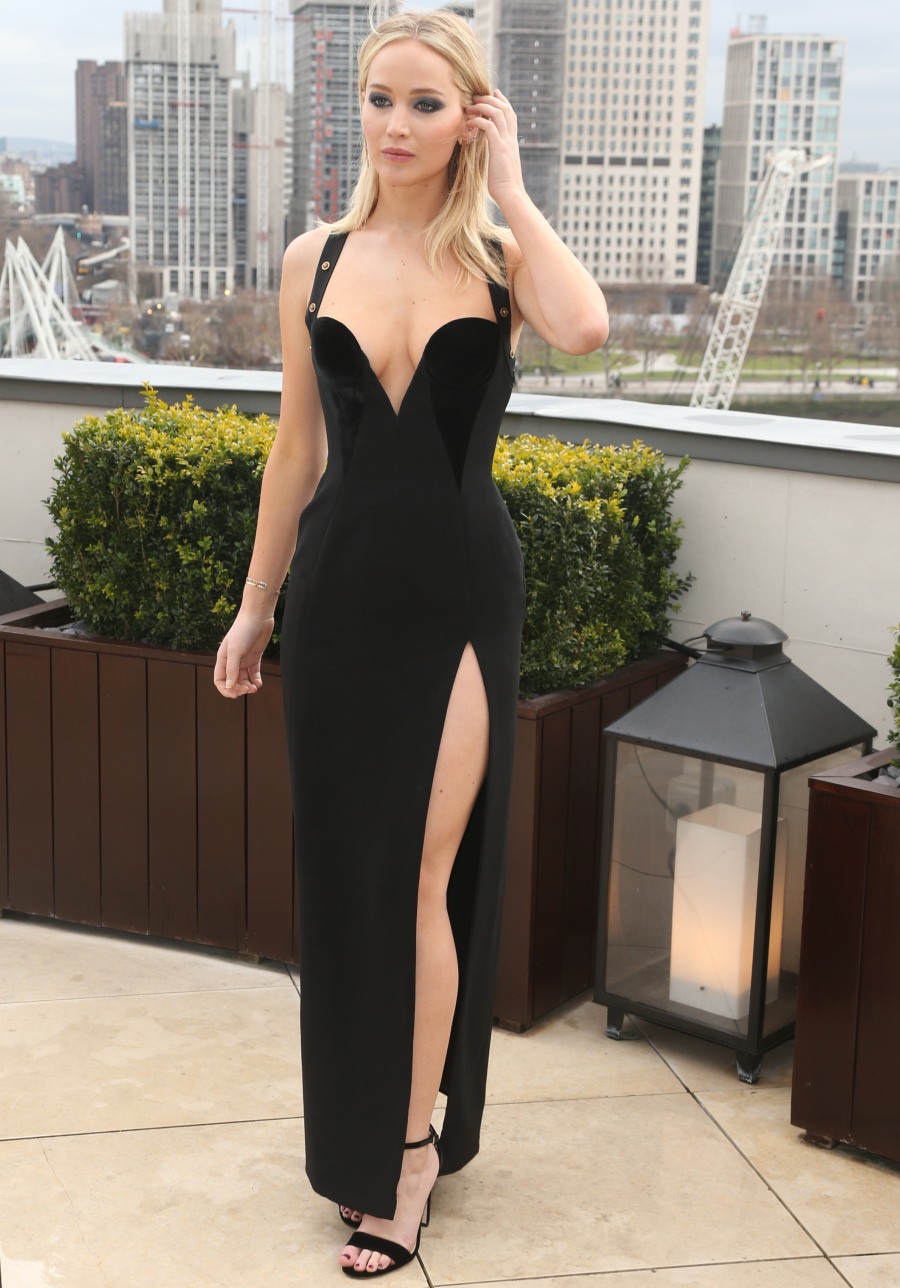 Photos courtesy of WENN.