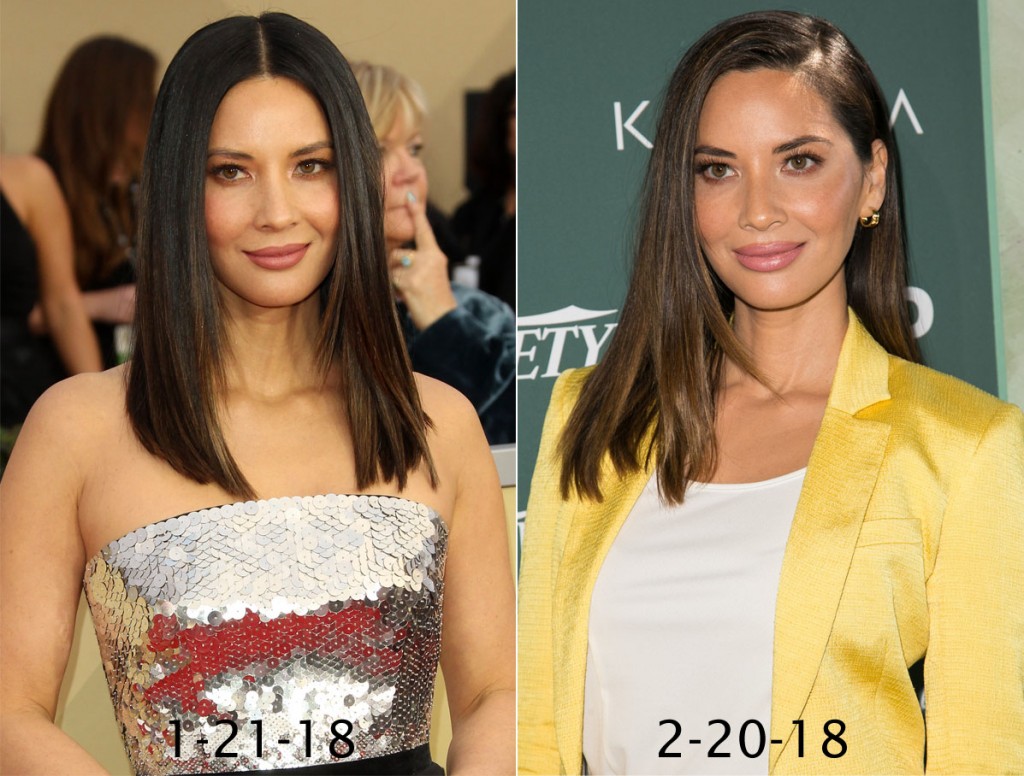 Olivia Munn has grown on me over the past few months. I think she won me over when she announced the SAG nominations with Niecy Nash, and when she hosted the Critics Choice Awards. Plus she spoke out against Brett Ratner, which led me to question the media narrative about her. Of course she's still full of it when it comes to explaining whatever she's had done to her face. A couple of years ago she tried to explain her new look as the result of eating Japanese potatoes. She also has said that she wants to "avoid anything like" Botox or fillers. She could have declined commenting or even admitted to a little something, a lot of celebrities are admitting it now, but she had to blow smoke. Anyway Page Six is calling her out for having even bigger lips now and they bring up the Japanese potatoes explanation. She'll never live that down.
Clad in a vibrant yellow Veronica Beard ensemble, the "X-Men: Dark Phoenix" star, 37, showed up to the Council of Fashion Designers of America's Runway to Red Carpet event in Hollywood on Tuesday sporting the plumpest of pouts.

Maybe it was just her choice of lipstick, but Munn's lips looked notably fuller than they did at the Golden Globes on Jan. 21.

Munn, who will also star in this year's "Oceans 8," has previously explained away changes in her appearance by highlighting her natural diet.
I would normally agree with this, her lips do look re-plumped, however she's been tweaking and filling for a while. Plus you can achieve huge looking lips by overlining them, have you seen Patrick Starr's videos? It's possibly a little of both – makeup changes along with some fresh work. Her eyes look different too, right? When it's this obvious it's time to take a break. Maybe it's her new normal.
Update: Munn posted a snapchat where she showed how she overlines her lips. She still looks very "worked on."
She posted this video recently and even without the liner her lips look very big.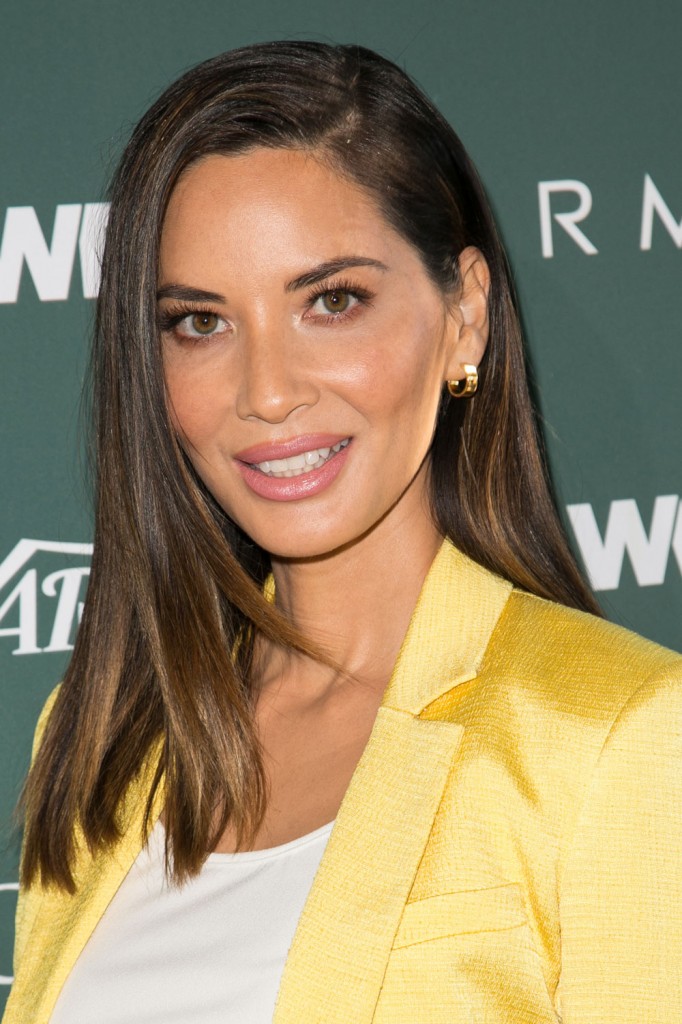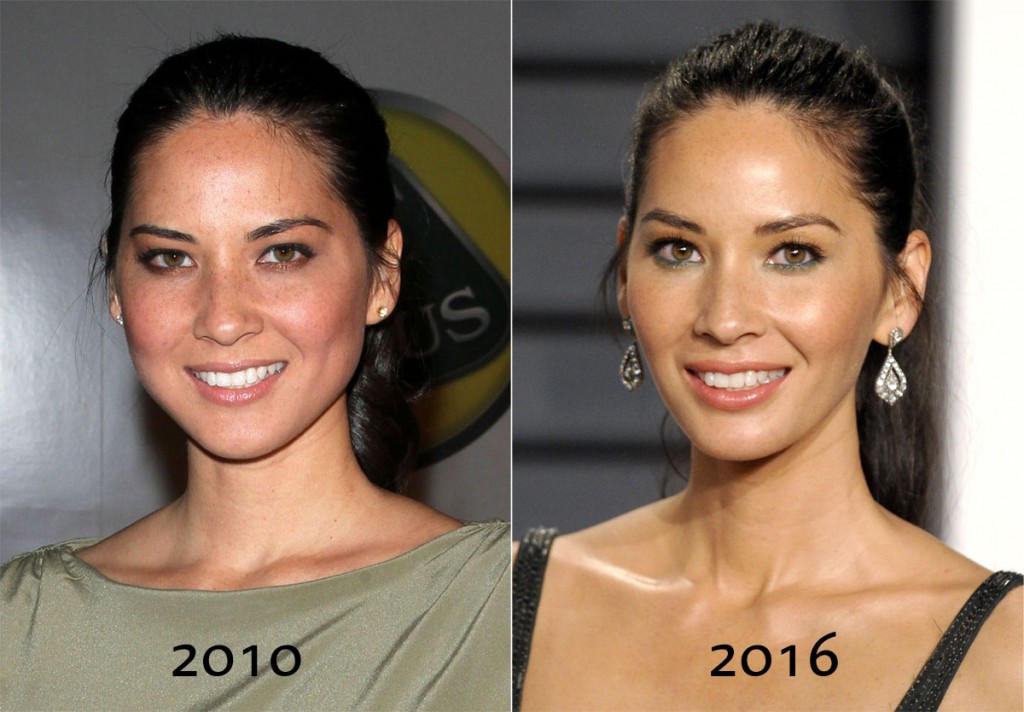 At the Critics Choice Awards this year: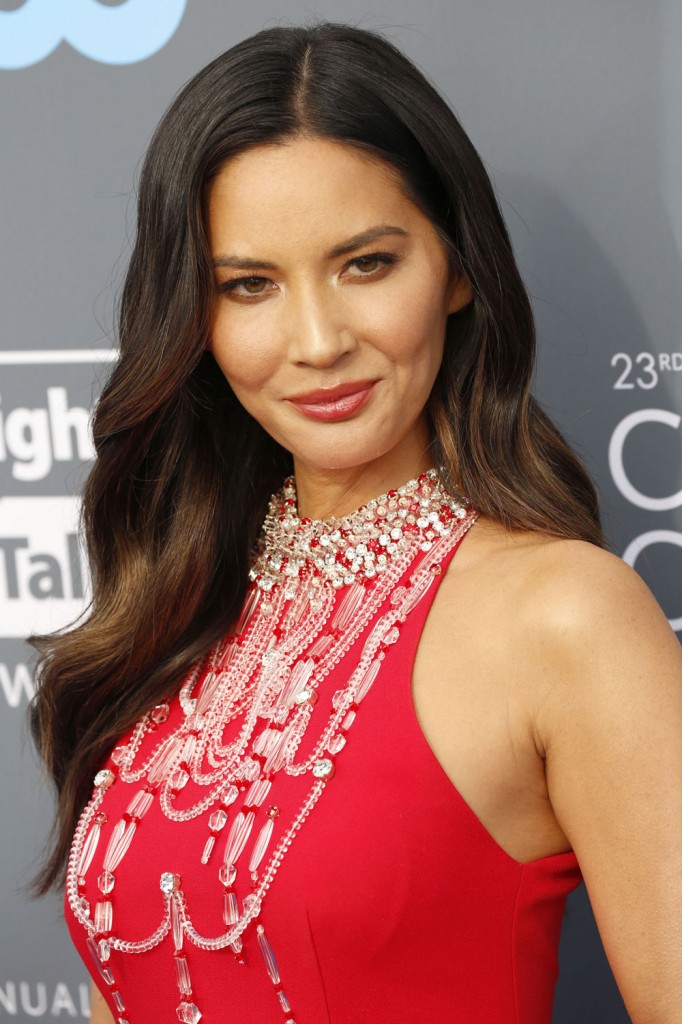 photos credit: WENN and Instagram/Olivia Munn