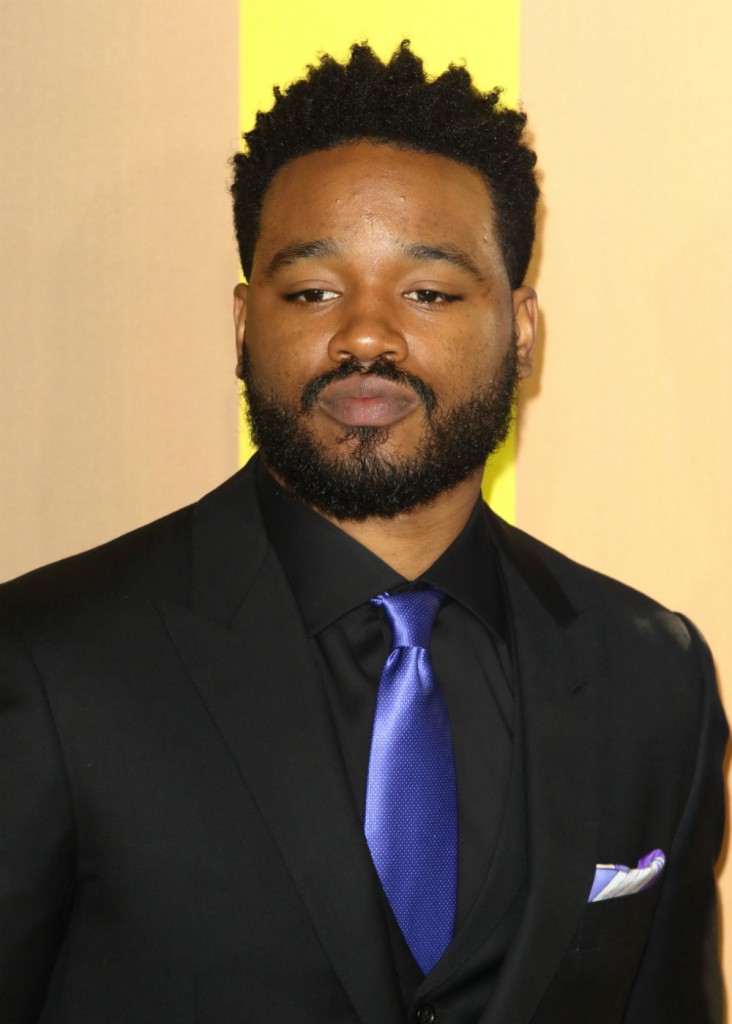 If you haven't seen Black Panther, I highly recommend you do. It's a beautiful film with a fantastic cast playing complex and well-developed characters. Marvel dispatched the stock villain in favor of a much more flushed out and thought-provoking opposing force. I was able to get tickets to see it last Sunday. It really lived up to the hype. I'm not going to discuss the story because I don't want to give spoilers. I'd love to though as it was incredible.
Black Panther is not just a superhero film, it's a celebration. Many dressed up to go see it and broke out in dance and song while waiting in line. You could feel the electricity in the air as you approached the theater, I was so thrilled to have been included.
Ryan Coogler directed Black Panther. Right now, he could be sitting atop his record busting opening receipts, 97% Rotten Tomatoes rating and outpouring of admiration on social media and touting his own achievements. But he's not. Instead, Ryan took a moment to thank the fans and film-goers for being so vocal in their enthusiasm and helping this movie be a massive success:
#WakandaForever #BlackPanther pic.twitter.com/DKOG3AESUn

— Marvel Entertainment (@Marvel) February 21, 2018
I am struggling to find the words to express my gratitude at this moment, but I will try. Filmmaking is a team sport. And our team was made up [of] amazing people from all over the world who believed in this story. Deep down we all hoped that people would come to see a film about a fictional country on the continent of Africa, made up of a cast of people of African descent.

Never in a million years did we imagine that you all would come out this strong. It still humbles me to think that people care enough to spend their money and time watching our film. But to see people of all backgrounds wearing clothing that celebrates their heritage, taking pictures next to our posters with their friends and family, and sometimes dancing in the lobbies of theaters often moved me and my wife to tears.

For the people who bought out theaters, who posted on social about how lit the film would be, bragged about our awesome cast, picked out outfits to wear, and who stood in line in theaters all over the world, all before even seeing the film…

To the press who wrote about the film for folks who hadn't yet seen it, and encouraged audiences to come out…

And to the young ones, who came out with their parents, with their mentors, and with their friends…

Thank you for giving our team of filmmakers the greatest gift: The opportunity to share this film, that we poured our hearts and souls into, with you.

Sincerely,
Ryan Coogler

P.S. Wakanda Forever
*Passes out tissues* Beautiful, right? Ryan grew up in Oakland, CA and recently told NPR, "for me, the pressure's always been there, 'cause I'm in a career that's unexpected, in terms of where I'm from and what I look like, you know, how old I am." And yet, he is humbled by the reaction this film got. Everyone needs to go out and watch Ryan's other films, Creed and Fruitvale Station. Actually, go watch other films made by this cast and crew too.
People who were following Black Panther on Twitter likely also saw all the other Marvel characters sending support. In addition, director Ava DuVernay was all over Twitter with Black Panther love:
It's #BlackPanther Week! It's here! Ryan Coogler is a true gem. Cannot wait to watch the world embrace his vision. https://t.co/yWbZWc4mcl

— Ava DuVernay (@ava) February 12, 2018
Can I just take a moment to appreciate Queen @ava? She has her own film coming out next month but has spent this entire week promoting and celebrating #BlackPanther bc she realizes when one wins, we all win. #ItAintACompetition pic.twitter.com/15n2ybkYPY

— Angie Jones (@techgirl1908) February 19, 2018
Captain Marvel Brie Larson spent her weekend connecting donors to teachers and organizations hoping to take kids to see the film who couldn't afford the ticket price:
@brielarson just some of the students that are going to see #BlackPanther because of you and your followers!! #Thankyouisntenough pic.twitter.com/76MY67Ui4b

— Noel Hamrick (@Hammytyme) February 19, 2018
Here's a link to help another teacher get her social studies students to the theater! https://t.co/rq8IaWPjEW

— Brie Larson (@brielarson) February 19, 2018
I learned over the weekend about something called the Black Panther Challenge. The Challenge lists all the events in your area surrounding ways to support Black Panther, not just donating to get people to see it but lectures and readings as well.
This film's significance is being felt around the world. Here's a clip with actor John Kani who plays T'Chaka, T'Challa's father, in which he discusses voting for Nelson Mandela in 1994, the first election he was allowed to vote in at the age 51:
South African actor John Kani, who plays T'Chaka in #BlackPanther recalls the first time he understood what it means to be free.
Tell us what freedom means to you using #MyFreedomDay pic.twitter.com/K2rtVyg4e9

— CNN Africa (@CNNAfrica) February 21, 2018
PS – the reason the younger version of T'Chaka looked so much like the older version is because the younger version was played by John's son, Atandwa.
The Black Panther casts reaction to their trailer is still one of the best things I've ever seen in my life. pic.twitter.com/8GkeM8tYxN

— Kayla||BLACK PANTHER (@spideycarter) February 13, 2018
"If I fits, I sits" #BlackPanther pic.twitter.com/ZqUd8NYqnF

— Sheiva (@SheivaYazdani) February 21, 2018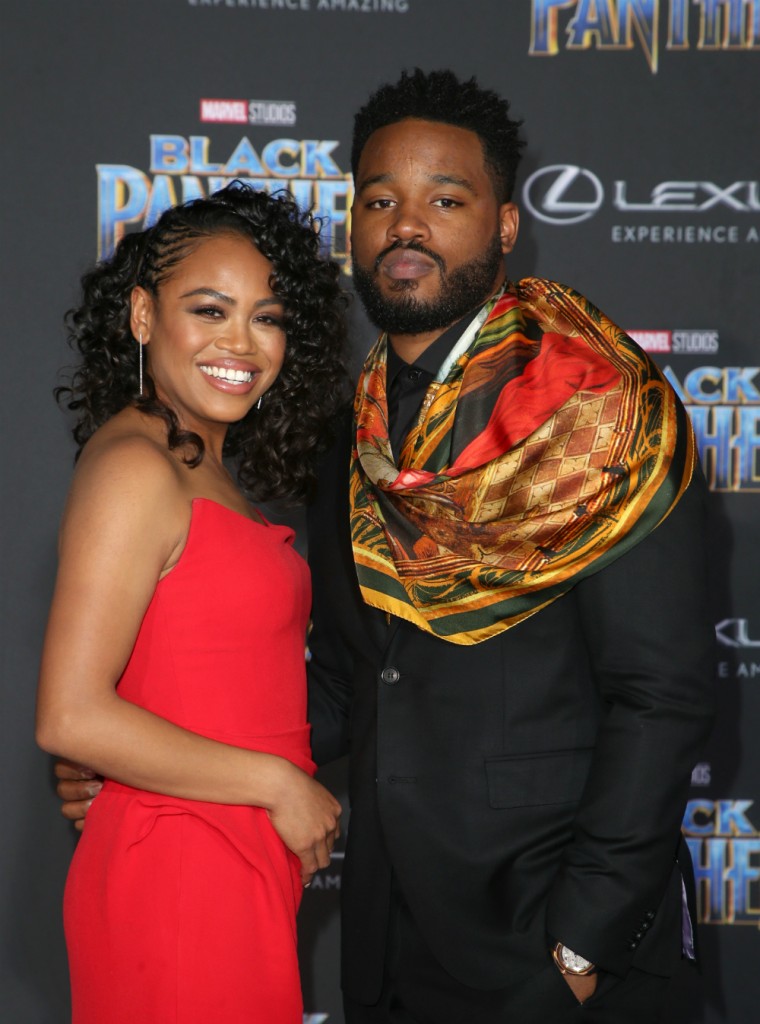 Photo credit: WENN Photos, Twitter and Instagram