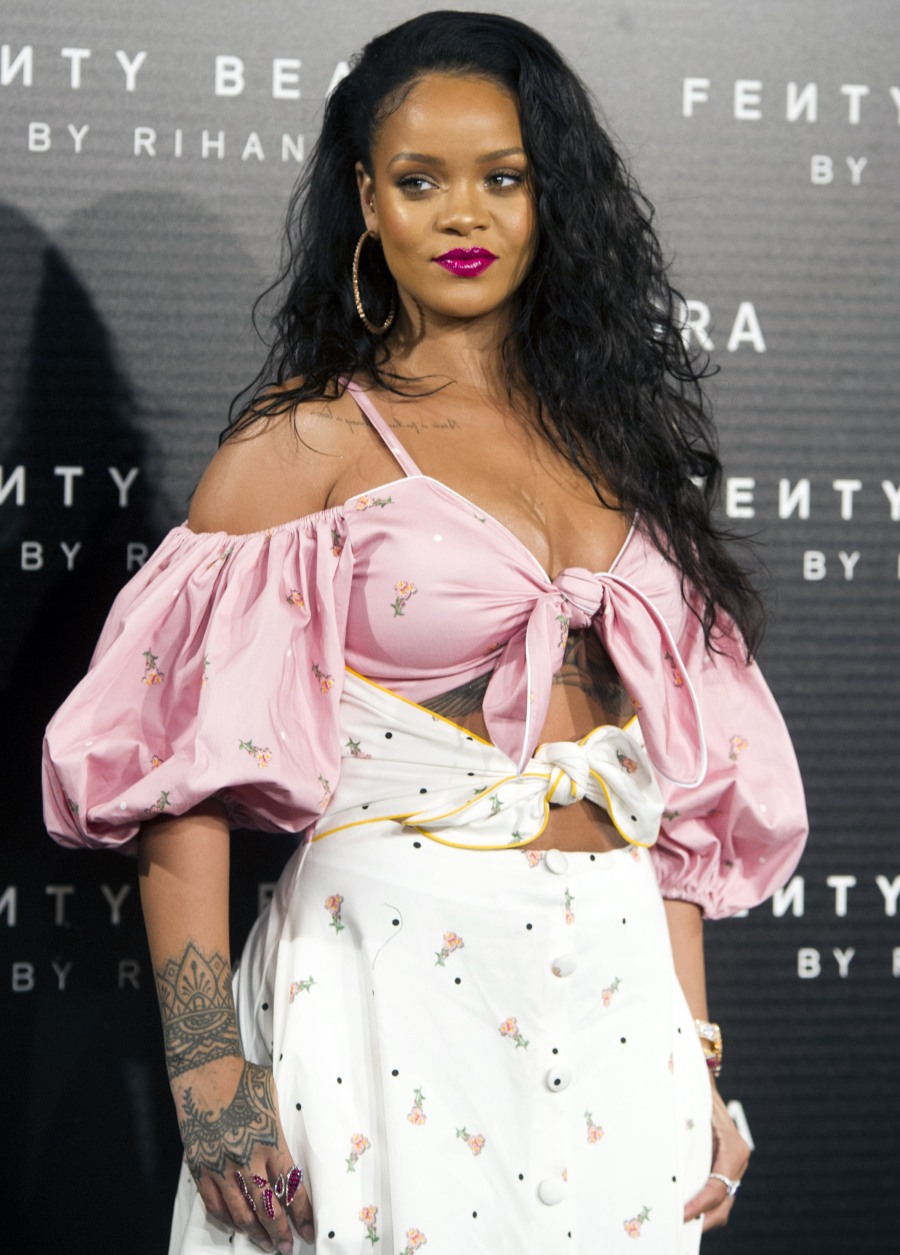 Rihanna turned 30 years old on February 20th. Some suggested that she would spend the significant birthday banging her billionaire boyfriend in a Jacuzzi. Some suggested that she would spend her birthday getting high on a beach somewhere, possibly posting butt selfies. And some suggested that she would throw herself a big party. Guess what happened? First an elegant dinner, and then a massive party. And her boyfriend Hassan was there.
Rihanna rang in her 30th birthday on Tuesday with an elegant dinner in New York with close family and friends – followed by a champagne-flushed party with a performance from Toni Braxton. RiRi celebrated her milestone birthday at the luxuriant Landmark Rooms with stars including Paris Hilton and Leonardo DiCaprio, who snuck into the party later. Also, there was Rihanna's billionaire Saudi boyfriend, Hassan Jameel, whom sources say she looked "very close with" all night.

Rihanna's group shared a four-course meal at The Grill, before moving to the landmarked Pool space for the afterparty, where Braxton performed. An insider exclusively told "Page Six TV," "It was a really elegant black-tie event. Rihanna and her guests dined on gnudi with caviar and peppered filet mignon, washed down with a lot of champagne. The dinner was followed by a big party at The Pool. Rihanna was with her new boyfriend, who was at her side all night, and Toni Braxton performed." Other sources say Braxton is revered among RiRi's circle of friends, and the birthday girl "is a huge fan" who was "clearly delighted" to have the recently engaged singer perform six songs.

"They crushed hundreds of bottles of champagne, and Leo DiCaprio snuck into the afterparty through a side door."

Meanwhile, other sources tell us that Rihanna, who wore a vibrant purple gown for the party, is "really into her boyfriend Hassan. They seemed to be really close all night."
Leo actually sued a French tabloid because the tabloid kept claiming that he and Rihanna were secretly dating and having a baby. I still don't know what was going on between them, but clearly, they are still friendly. And hey, Rihanna is now WAY too old for Leo. Otherwise, it sounds like a really great way to spend your birthday. Unfortunately, this also happened on Rihanna's birthday:
Yes, Chris Brown devoted some time on Instagram to wish Rihanna a happy birthday. The same woman he violently assaulted and left by the side of the road. Many thought Chris's IG was in poor taste, but Us Weekly had this item:
All things said and done, Chris Brown and Rihanna remain on good terms. Although the "With You" singer, 28, made headlines for wishing his ex-girlfriend well on her 30th birthday in an unexpected Instagram tribute, a source exclusively reveals to Us Weekly that the former couple are very close.

"Fans might have been surprised that Chris wished Rihanna a happy birthday so very publicly on social media," the source noted. "However, they are good friends and talk all the time."
Ugh. This sucks. It sucked when she went back to him circa 2012 too. Everything about him is toxic, and he just destroys everything he touches. He's a rage monster, not a broken bird who can be "fixed" by love. Don't even waste your time trying to be his friend, Rihanna. You're 30. Move on. Cut ties.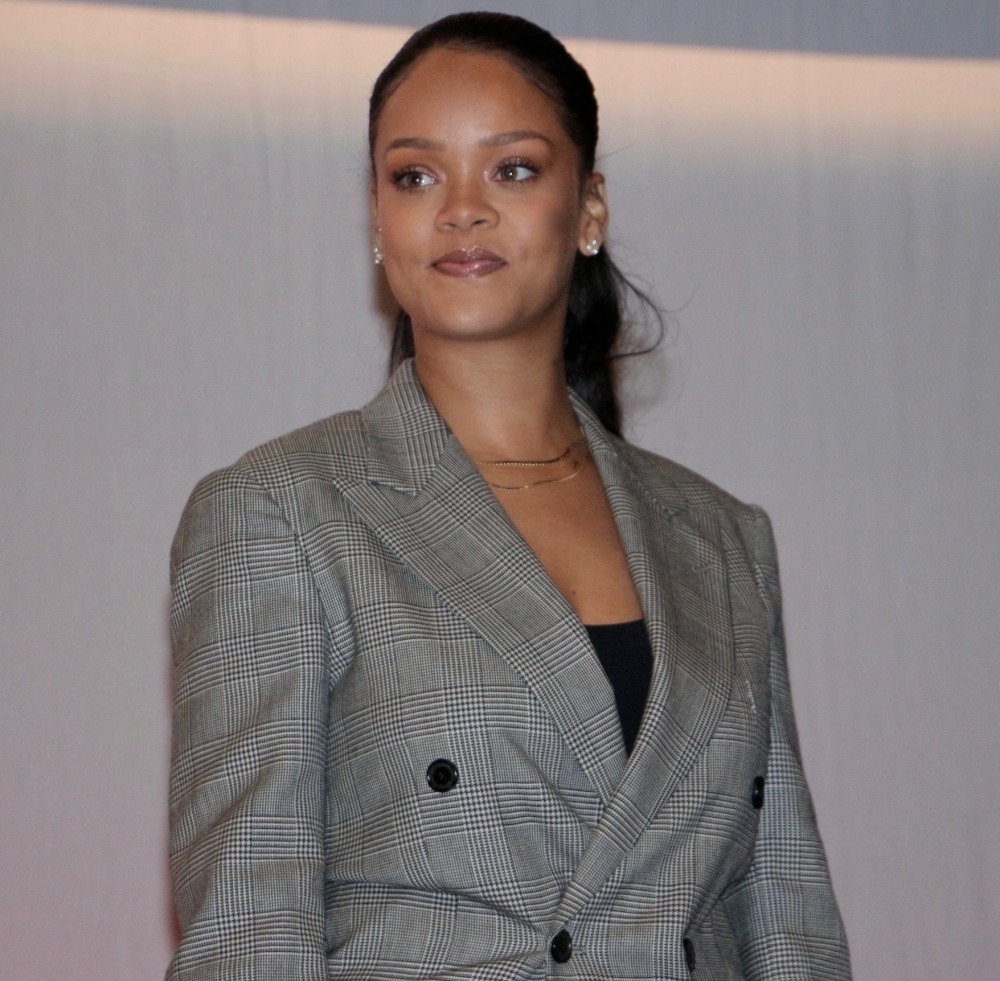 Photos courtesy of WENN.