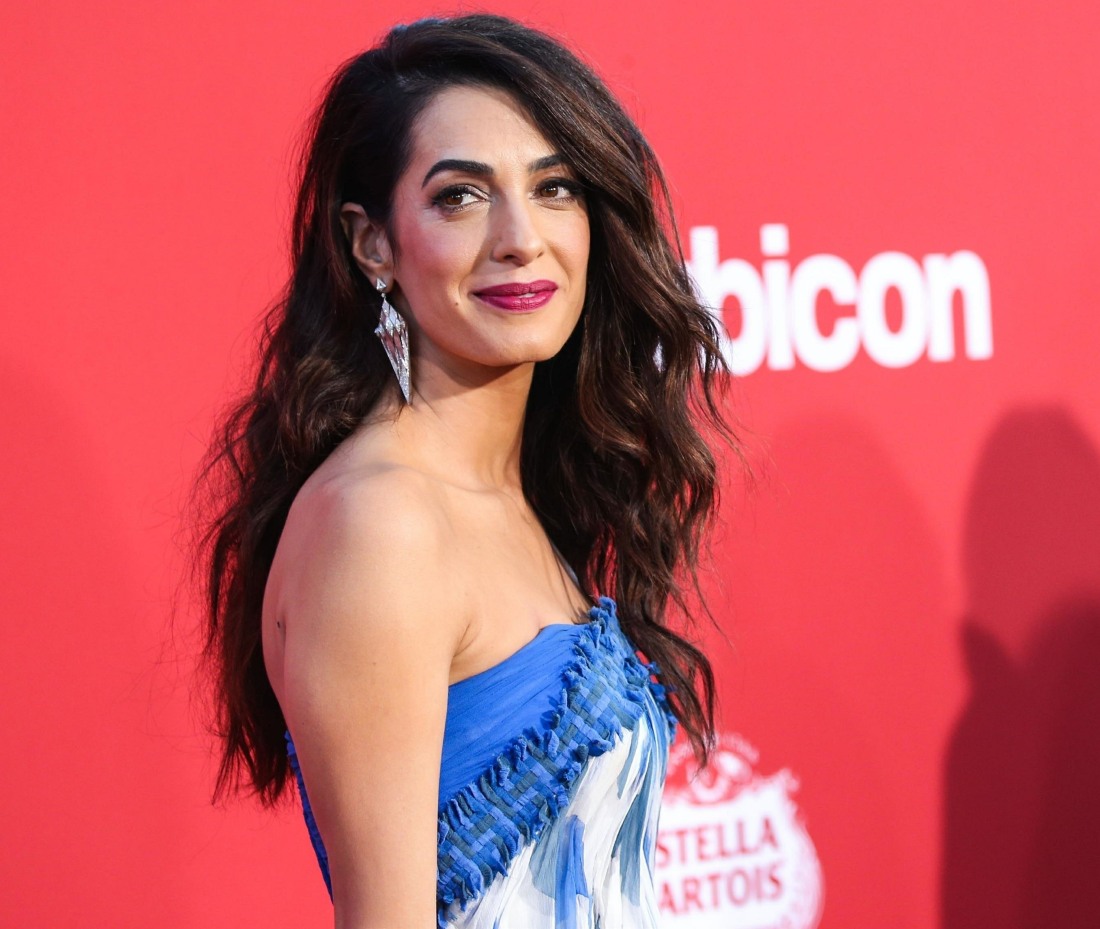 George and Amal Clooney were some of the celebrities who made big donations to the Stoneman Douglas High School kids' March for Our Lives, the planned March 24th march to end gun violence. The kids have taken the lead and the adults are, for the most part, in awe of how organized they are. I'm in awe of them – they are smart and emotionally resonant and they are doing an incredible job of vocalizing their fear, anger and hope for the future. I've heard some people say "it's going to be terrible for those kids when nothing happens," but what's happened is already happening – the kids are changing the conversations and holding power to account. Do you think that's just going to stop? No, it won't. Anyway, Amal attended the Watermark Conference for Women in San Jose, CA over the weekend, and she talked about how these kids are incredibly inspiring, saying:
"I am just blown away by these students. I think they are doing an amazing job turning a tragedy into advocacy. It's only been a week since this happened and I'm in awe of how courageous they are and how effective they are. I would never have had the possession of mind or the courage at 16 years old, let alone having just gone through what they have, to be able to stand face to face with the president, a senator, the NRA, and answer those tough questions. They are the best vehicle and best hope for change. I really hope that they will succeed and make a meaningful difference."

"George and I just personally wanted to make this contribution [of $500K] and say that we will be there with our family because my children are very lucky to go to school here and I know their lives will literally depend on it. The new generation, the young people, feel empowered to make a change, and frankly, they are the ones who should have the platform. The march we're attending, it's their march. They are the ones that are going to be speaking, and if someone tries to tell them what the reality is, their response should be, 'Well, I was the one hiding in the closet a week ago, so let me tell you how I feel and this is what would make me feel safe.' Watching them gives me a lot of hope."
Immediately following the Stoneman Douglas shooting, there was that same feeling that comes after every mass shooting: a sickness, a disgust with political futility, sadness, compassion for survivors and rage at the new cycle of "thoughts and prayers" which would descend from the GOP. But these kids flipped the script in basically one week. Imagine what they'll do in a month. Imagine what they'll do in six months, and on and on. Amal is right – would we have had their courage at the age of 16? Would we have known what to do with that platform? I know I wouldn't have been able to do what they're doing. The kids are not alright and it's because of the adults, so the kids are trying to make it right.
Here are some photos of Amal at this conference:
Photos courtesy of Getty, Backgrid.