Embed from Getty Images
I have a soft spot for director Kevin Smith, who stepped up in a massive way during the #metoo movement by pledging all of his earnings from Weinstein-financed projects to women's organizations plus an additional two thousand a month. His gesture and statement was raw and heartfelt. I've also watched some episodes of his reality show on AMC, Comic Book Men, which follows the day-to-day operations of his comic book shop in Red Bank, New Jersey. He has a tight knit group of colleagues who are some unique characters. Unfortunately, during a taping of that show yesterday, Smith suffered a heart attack. We know this because he tweeted about it. (While he didn't specify which show it was, THR writes that other tweets indicated it was Comic Book Men.) Here's his tweet:
After the first show this evening, I had a massive heart attack. The Doctor who saved my life told me I had 100% blockage of my LAD artery (aka "the Widow-Maker"). If I hadn't canceled show 2 to go to the hospital, I would've died tonight. But for now, I'm still above ground! pic.twitter.com/M5gSnW9E5h

— KevinSmith (@ThatKevinSmith) February 26, 2018
Look at that face! This story is really getting to me and I'm all choked up now. I'm so glad he's ok. We just heard that Colin Quinn, 58, had a heart attack on Valentine's Day. They're both too young to go! As for Kevin's blockage, I looked that up and apparently the LAD artery is the main coronary artery and the most important one which "supplies over half of the heart muscle with blood." I'm so glad he's ok and that he caught it in time to get medical attention. He's struggled with his weight over the years (that's not conjecture, he's been open about it) and has lost quite a bit of weight, which does reduce risk. Hopefully he will be restored back to health soon. Here is more information about the signs of a heart attack in men and in women. It's crucial to get medical attention right away.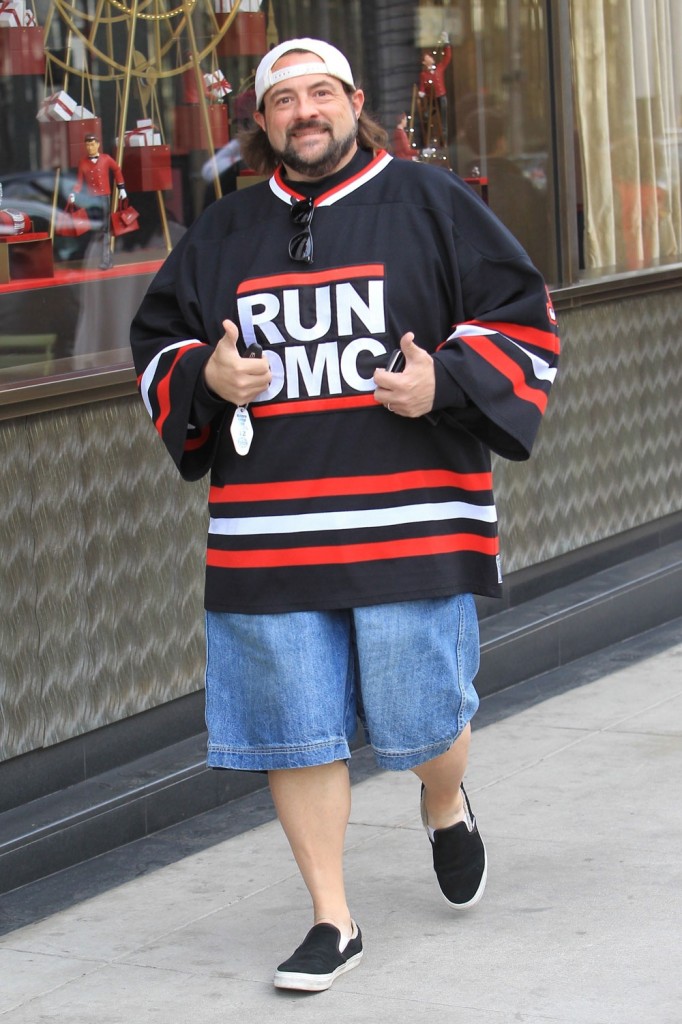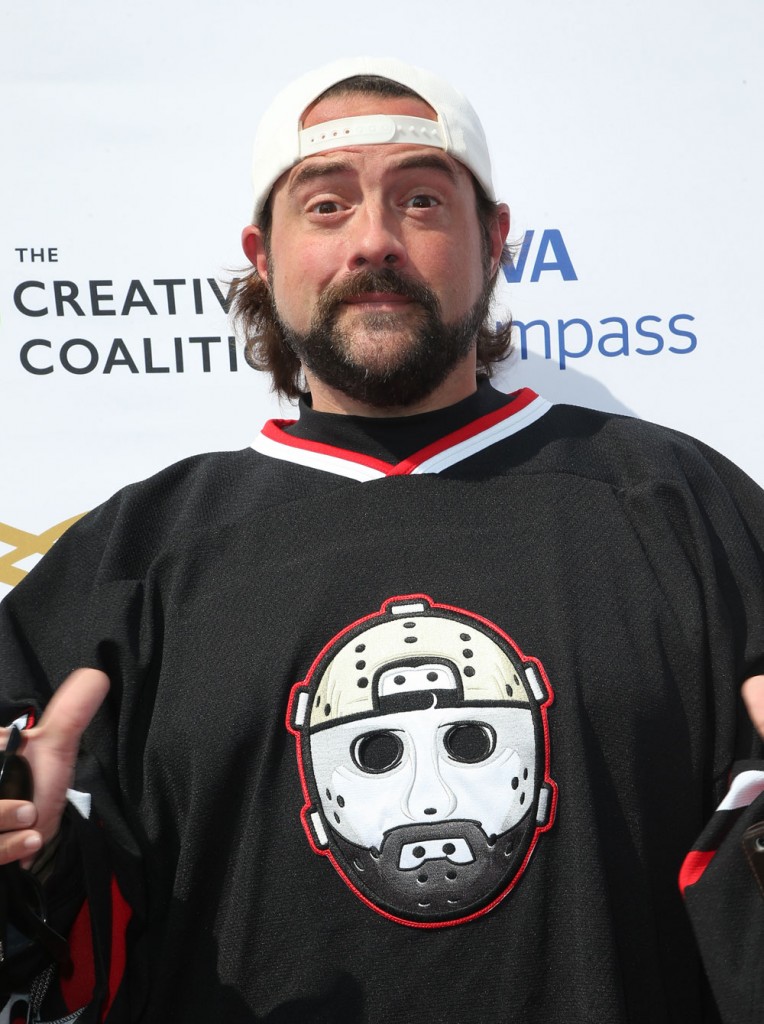 photos credit: Getty and WENN