Josh Duhamel must not like being "on the market" or he's just one of those guys who falls in love quickly. The 45-year-old actor, who recently split with wife Fergie after eight years of marriage, is seeing Mexican actress Eiza González, who played Jon Hamm's girlfriend, Darling, in Baby Driver. She also dated Liam Hemsworth a few years ago.
According to Us Weekly, Josh and Eiza met at a Jennifer Lopez post-concert party on February 3. Jennifer performed at the Minneapolis Armory before the Super Bowl. A source said the pair "drank and partied together until very late. After, Josh reached out to a mutual friend and asked for Eiza's number." The two have been an item ever since.
The source added that the two "definitely have a connection" and that "they've been FaceTiming and texting nonstop while she's been in England working. They're keeping it on the down-low. He's telling her he's never met anyone like her before." According to IMDB, Eiza is in the UK working on Cut Throat City, a heist flick set in New Orleans during Hurricane Katrina. Eiza co-stars alongside Wesley Snipes, Kat Graham and Terrence Howard.
Josh may have moved on, but he's got no hard feelings towards his ex, in fact, he stood up for her after the National Anthem debacle. On a recent appearance on Ellen DeGeneres' show, he said of Fergie, "I think she would probably admit that it was not her best work, but the girl is crazy talented. She really is. She's an amazing woman — an amazing human being, really." That's cool. He seems like a good guy. Not sure what lies in his future with Eiza, especially because they just started dating, but I hope he's happy.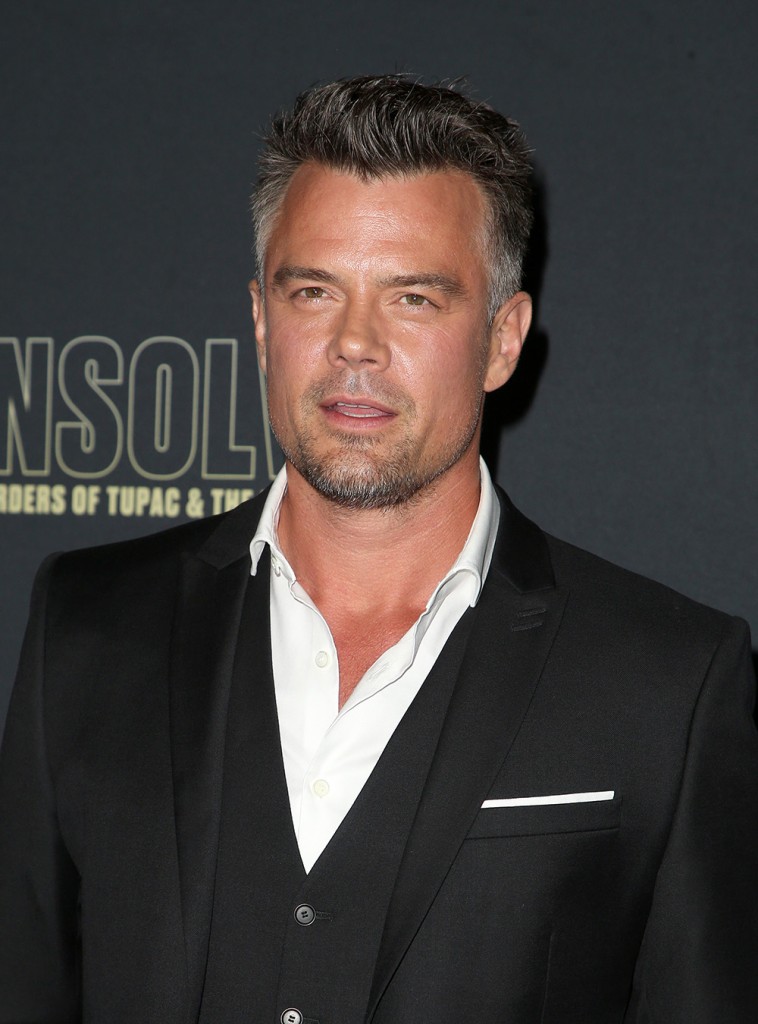 Photos: Getty Images, WENN.com