It's clear that a lot of people don't really care for or about Emily Ratajkowski. I'm not here to convince you that she's an awesome person or anything, but I've never thought she was absolutely terrible either. In fact, I have a sliver of affection for her because she's not-terrible and she does stuff like raise money for Planned Parenthood. So perhaps this is my sliver of affection speaking, but I'm actually worried about Emily. Emily got surprise-married to some dude last Friday. His name is Sebastian Bear McClard. They reportedly have only been dating for less than a month.
So what's bothering me? The suddenness of the wedding? The fact that Emily looked like she was really high in her wedding photos? The fact that Emily's wedding outfit was an inexpensive mustard-colored suit?? Or the fact that Sebastian looks like Spencer Pratt's older, douchier brother? I can't decide. It's all kind of bad.
It seems like a lot of people are getting bad vibes from Sebastian, so many outlets have been internet-investigating him. He's about 36 or 37, he's an actor and film producer, and he had a producer credit on Good Time, that film starring Robert Pattinson. Many of you claim that his social media is shady AF but after scrolling through his Instagram for a few minutes, I haven't seen anything super-questionable. He mostly just seems like a bro, you know? Like a dumb frat guy. Blah.
Here are photos of Emily and Sebastian a few weeks ago at a basketball game. They had just started dating and they already looked over it. WTF is happening, Em? Blink twice if you need an escape route.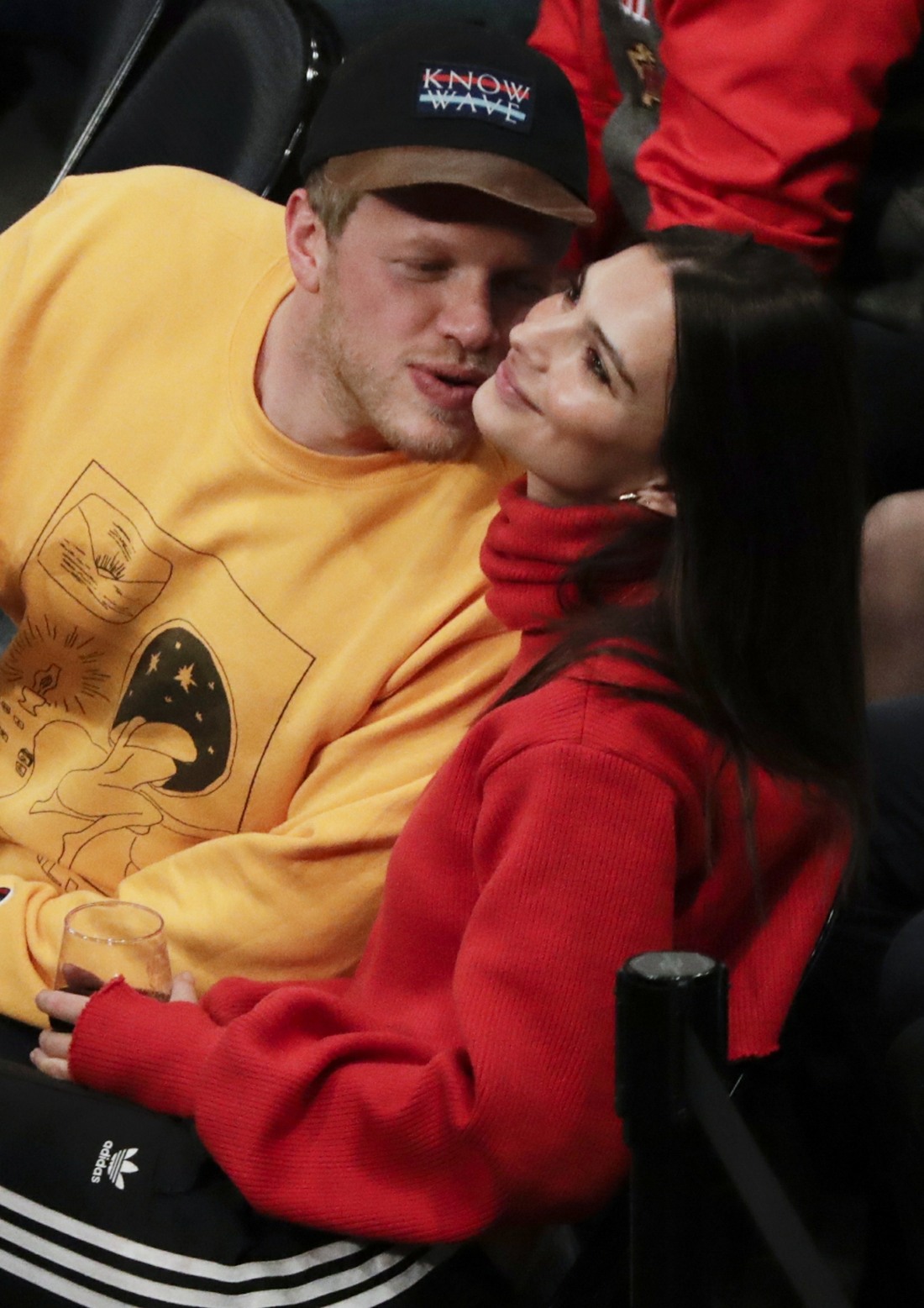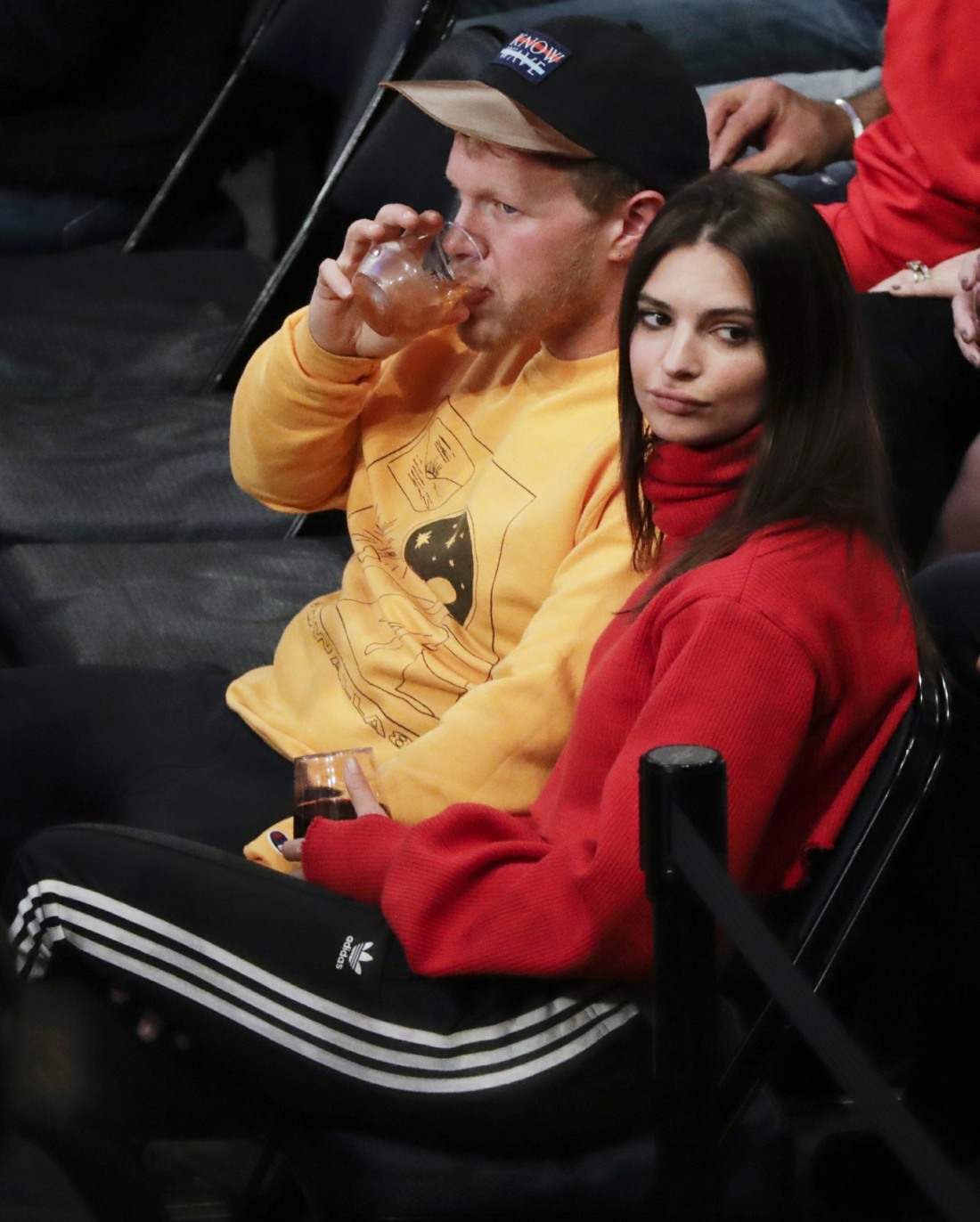 Photos courtesy of Instagram, Backgrid.