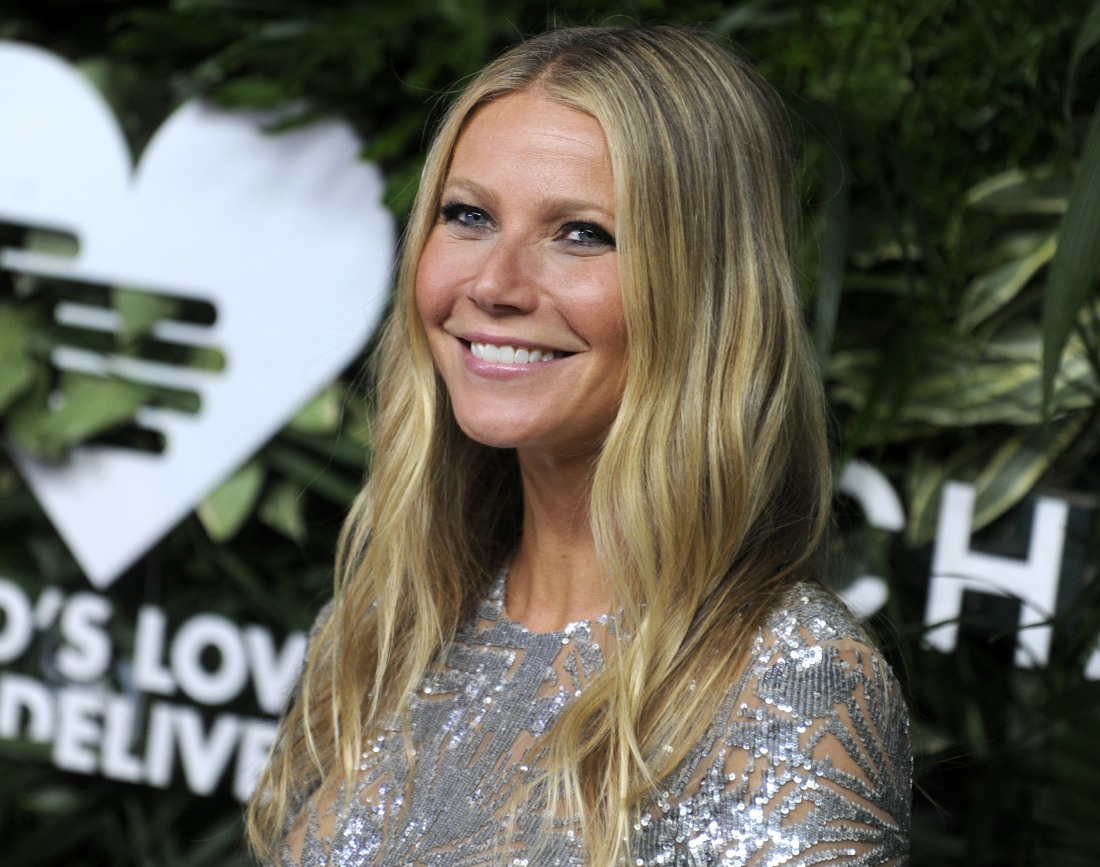 I can't even keep track of all of the side projects and Goop-branded projects Gwyneth Paltrow is involved with at this point. There's so much – there's her Goop-branded "In Goop Health" summits, the Goop site which has Goop-branded clothing, lifestyle products, the makeup line, the vitamins line, and like a million other things. Well, Gwyneth's latest is a Goop-branded line of bath salts. Of all the dumb pseudo-science sh-t she peddles, I'm not offended by Goop-branded bath salts. If she claimed that her bath salts cure cancer, then I would be offended, but she's not saying that. She is saying that she needs an hour-long soak in the bathtub every single day though. Hm.
She take a bath every night: "I take a bath every single night. I got really into taking them when I was 22 and shooting Emma in London. I fell in love with the ritual of it—lighting a candle and having a cup of tea or a whiskey, depending on my day." For Paltrow, bathing before bed helps her to decompress and "wash the day off".

She always carves that time out for herself even though she's a mom: She says she needs that time to "daydream and not be on [my phone]. It's non-negotiable. It's just like, I do it every night. My kids are welcome to come in and chat with me if they need to—it's not like I'm in a meditation or something. But I just need that time and so I just take it. It's really the only time I take for myself every single day regardless of what is going on."

How she came up with her own bath salts: "Over the course of time in going to various countries where they use different salts, different oils and different ingredients in baths, I got really interested in the therapeutic part of a bath. Just for me personally, if I swim in the ocean that is dense with salt or a lake with algae or a stream, there's just a feeling you get that you don't get from being in a pool or in a shower. So I wanted to create a bath line that really answered the needs of the modern person and that would kind of bring those incredible elements of nature into your bathtub."
Honestly, I don't remember the last time I actually soaked in a bathtub. I find showers relaxing and they help me start the day or end the day, depending on the day. I just haven't had the time or the inclination to really take baths as an adult though. I do side-eye Gwyneth's whole "my bathtime is non-negotiable, every single day for an hour" thing just because… do most working moms have that kind of time? Probably not. But then again, everybody has to cope with their sh-t in whatever way they can. My "daydream/decompress" time is "walking on the treadmill" and "watching tennis." Both of those things calm me so much. I don't begrudge Goop. But I'm sure her bath salts are stupid and overpriced.
Photos courtesy of WENN, Instagram.