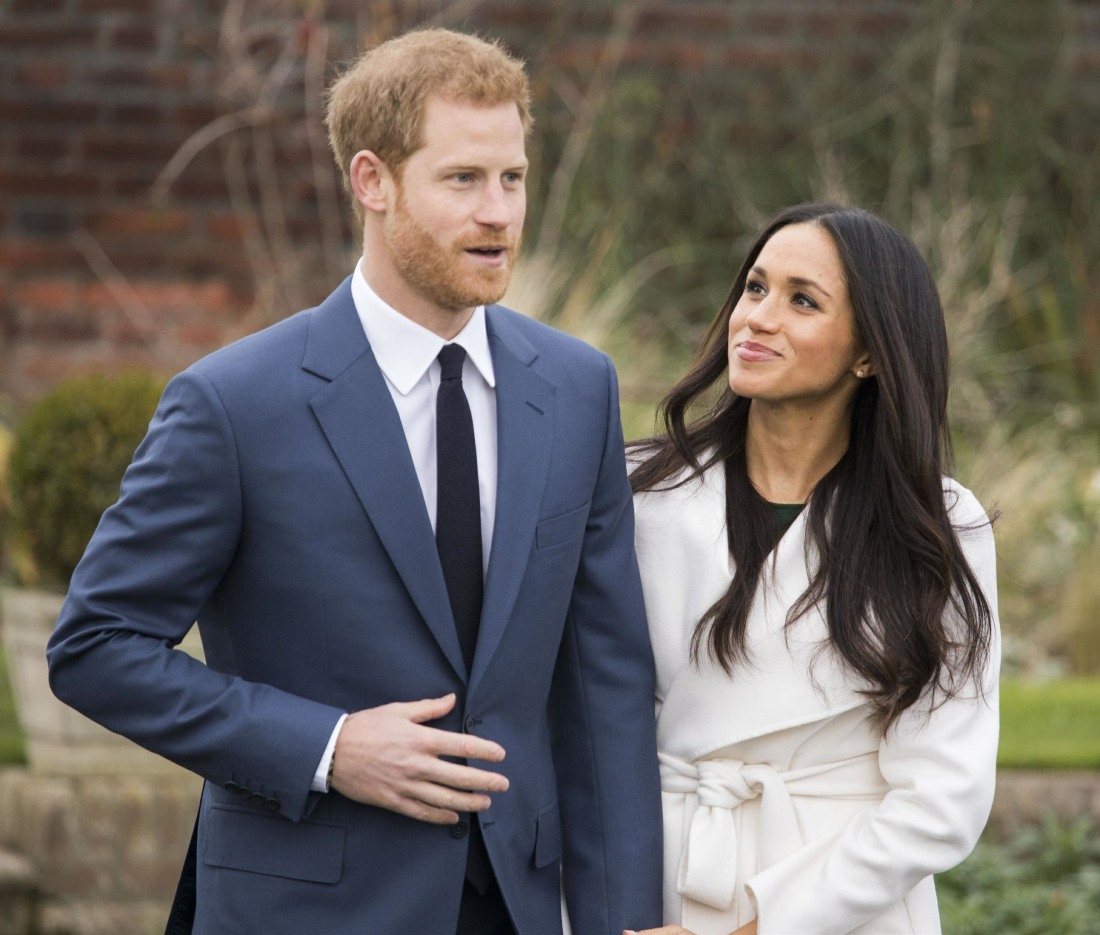 Unlike the wedding dress debate, I haven't spent too much time wondering about Prince Harry and Meghan Markle's wedding guest list. I've believed all along that the Trumps would not be invited, just as I've believed all along that the Obamas would be invited. I've also never cared about the "do you invite the exes?" debate. It's different for every person, and every wedding. Some people are totally fine with inviting their exes, some aren't and who cares? I figured that Harry would invite Chelsy Davy but not Cressida Bonas, and I figured that Meghan would be unlikely to invite any of her exes. Well, now sources claim that Harry has invited both Chelsy and Cressida! No word yet about Meg's exes.
When it comes to Prince Harry and Meghan Markle's wedding day, the more the merrier! As the couple's May 19 nuptials quickly approach, a new report from The Daily Mail claims two of the royal's most high-profile exes will receive invites. Chelsy Davis, who was linked to the royal on and off for seven years, and Cressida Bonas, who Harry dated for two years up until 2014, are two ladies reported to have made the cut.

A friend of Harry's tells the outlet, "Harry has stayed good friends with Chelsy and Cressida, so they will be there. He made sure there were no hard feelings when they split up. I don't think Meghan will mind."

E! News confirms Chelsy has been invited, with a source adding, "She and Harry talk regularly."

Meanwhile, don't expect Markle's ex-husband, Hollywood producer Trever Engelson, to make an appearance as she walks down the aisle. (Though it's safe to say the Suits actress will have the support of her famous gal pals like Priyanka Chopra and Serena Williams.)

Much to the surprise of some, the British royal family totally encourages marrying members to extend invitations to former flames. During Prince William and Kate Middleton's 2011 nuptials, several exes of both the bride and groom attended. Additionally, Camilla Parker Bowles was there as her ex Prince Charles married Princess Diana, and when Camilla eventually wed Charles years later, her ex Andrew Parker Bowles showed up to the ceremony.
The whole "the Windsors encourage people to invite their exes" is a strange and funny thing. Diana hated the fact that Camilla attended her wedding and Diana refused to invite Camilla to many of the pre-wedding events. As for William and Kate… I always thought Kate was happy enough to have most of William's exes at the wedding because Kate wanted to show them that she "won" the big prize and got the ring. Kate looked like the cat that got the cream on her wedding day. Meghan doesn't have that same history with Harry – she wasn't around him for years, and they didn't have a series of breakups-and-makeups. She doesn't know Chelsy and Cressida, and I would assume there's zero jealousy on her part. So why not? I still doubt Cressida will attend the wedding though.
Photos courtesy of PCN, Getty, Backgrid, WENN.