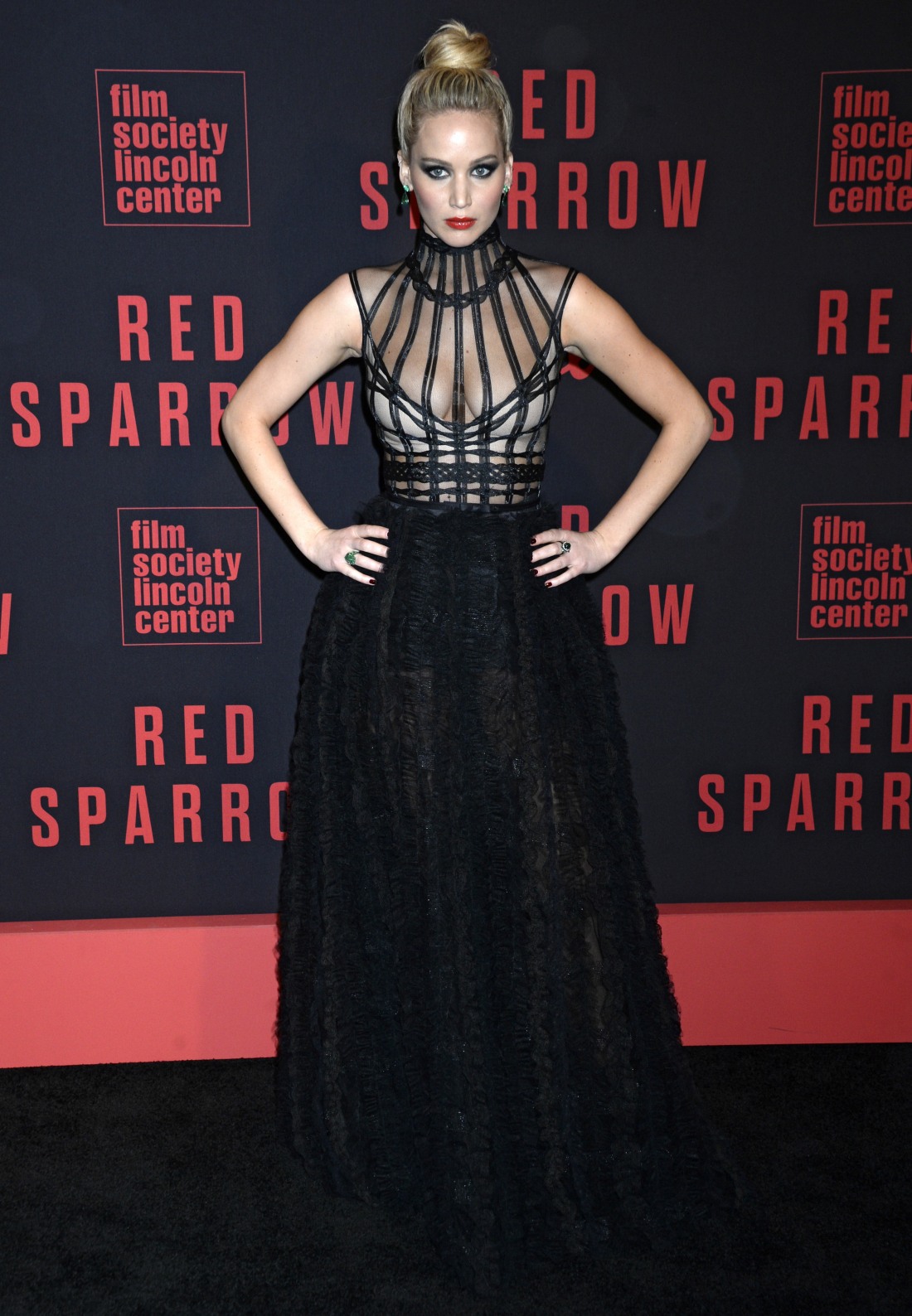 I really didn't like Jennifer Lawrence's Dior look or styling at the New York premiere of Red Sparrow this week. It felt like she was styled as something she was not: some dark fairy princess, or Eva Green. J-Law doesn't have that vibe. She lacks the goth gene. She will always be the perpetually drunk, bubbly girl with a serious case of Dorito farts. Speaking of, apparently J-Law was absolutely hammered on the New York red carpet. She admitted as much to Andy Cohen, because she did a pre-taped bit on Watch What Happens Live where she drank wine, then she went on The Late Show and Stephen Colbert was encouraging her to drink rum.
The 27-year-old actress was on Andy Cohen's SiriusXM show Wednesday when she revealed that she got drunk at a taping of his TV show "Watch What Happens Live!" before heading out to the movie premiere.

"But I did get drunk at your thing," Lawrence admitted. "Can we look at the premiere photos please? I look like I had had electroshock therapy."

"In my head I'm like, 'I'm a goth dream,' and then I looked at the photos and I'm like, 'I'm a goth dream on crack'," she added. "My eyes were like 'I'm not drunk!'"
She wishes she could pull off "goth dream on crack." Instead what we got was a drunk woman in a sh-tty dress and too-dark makeup, who couldn't even stand up straight because she was so hammered. Which brings me another point: Jennifer drinks too much, right? At some point, it felt like every one of her stories now involves being really, really drunk. It's actually been that way for several years now.
Meanwhile, Jennifer did the Howard Stern interview this week too – you can hear the full thing here, and here are some highlights:
Auditioning for Twilight: "I didn't really know what it was. When you audition when you're like a run of the mill actor…you know we're all auditioning for all sorts of things, you just get like five pages and they're like, 'Act monkey.' When it came out I was like, 'Hot damn! Woah!'"

The role she was heartbroken not to get: "Emma Stone and I actually had this conversation once because we used to always audition for the same thing, which now seems silly because our careers are so different…she got one thing that I was dying for, but the one thing that really killed me, like the only time I've ever been truly devastated by losing an audition…was Tim Burton's Alice in Wonderland."

How she falls down all the time: "The next year [at the Oscars], I fell on a f–king traffic cone. Everything would have been fine if I didn't fall on that g-ddamn traffic cone because then it immediately looked like it was my sh-t. My heel snapped in England. I mean, on the 'Hunger Games' press tour I fell in every g-ddamn city."

Who she's dating: She told Howard she is currently single, squashing rumors of her dating Brad Pitt or her "Red Sparrow" co-star Joel Edgerton. In fact, Jennifer said she rarely gets asked out by guys. "I really, I don't get hit on," she said. "My sex life is not lit."
I actually believe, at this point, that she's not dating Joel Edgerton. He seems too obvious a suspect, and he's also so obviously… hot. I don't think Jennifer is looking for obviously hot guys at this point. But I'm not sure if she knows what or who she really wants. As for her klutz routine… I remember that press tour vividly and she really did fall down in every f–king city. The press tour became, like, Klutz Watch: J-Law Edition. Is that related to the fact that she could drink ten sailors under the table on any given night?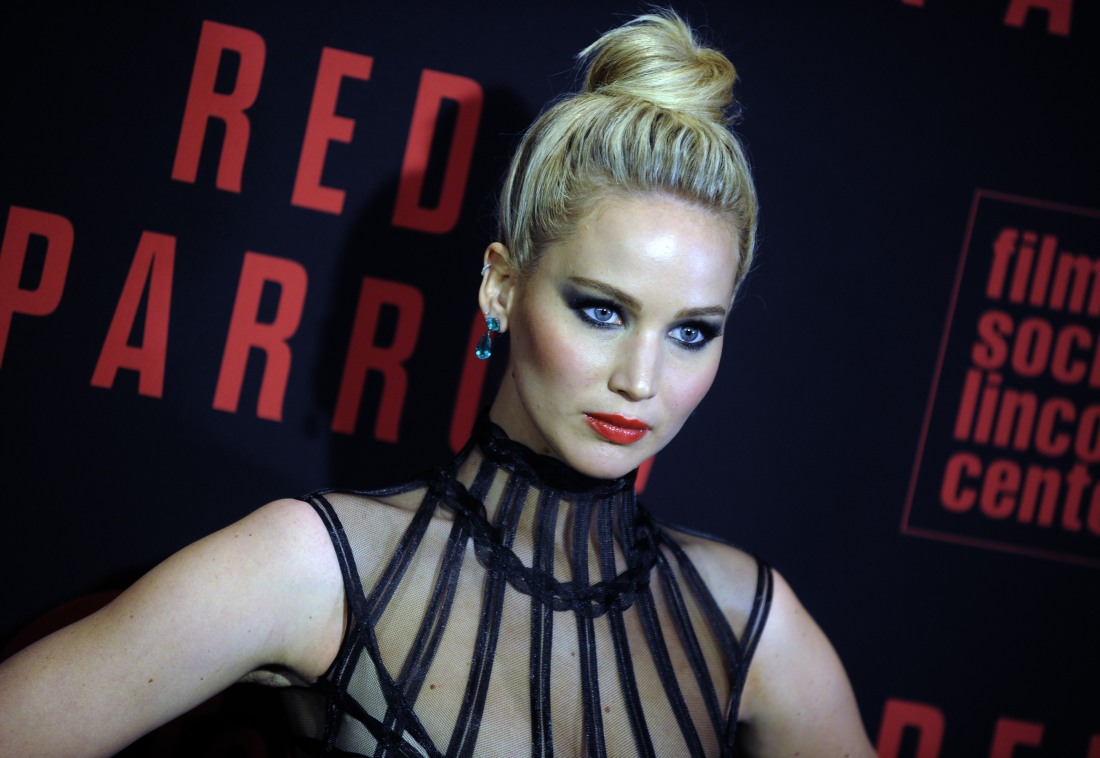 Photos courtesy of WENN.