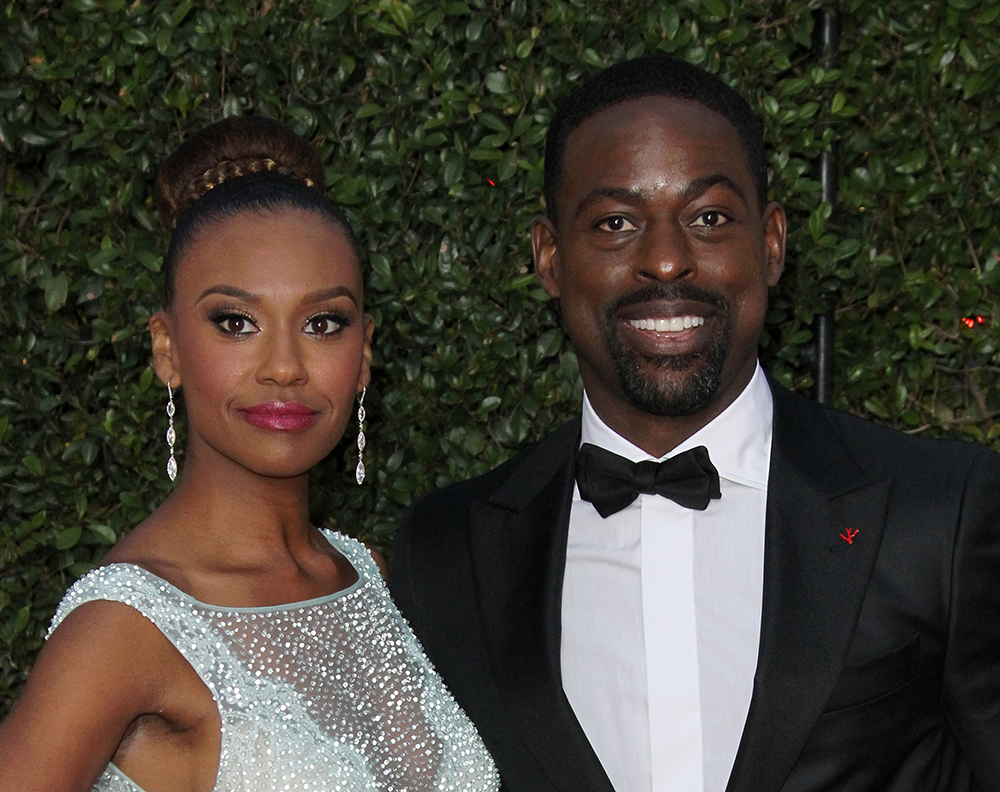 Warning: this post contains minor spoilers for this week's episode of This is Us
I know a lot of This is Us fans think Jack is the show's best father, but, for my money, you can't top Randall. He's the king of the "Dad joke" and loves his wife Beth and his kids (even his no longer foster daughter, Deja, although I have a feeling she may be rejoining the household in the near future, judging by Tuesday's episode).
The wonderful Sterling K. Brown, who plays Randall, either based the character on himself or has learned a lot since taking on the role last year (I tend to think it's the former). While Randall has Beth, Sterling has Ryan Michelle Bathe. The couple met at Stanford University, have been married 11 years and have two adorable sons. Their social media posts make them look very much in love.
Sterling recently chatted with ESSENCE about the show and his role in Black Panther (which I still haven't seen *ducks*) and shared the secret to a happy marriage. (Hint: it does not include an anniversary piano.) Says Sterling, "Number one, never stop talking. Problems arise when people stop talking to each other." The second rule is a given, knowing Randall's affection for a pun, "Laugh a lot, we crack each other up constantly!"
As for what Randall has taught Sterling, he says that his TV alter ego "is such a caring individual if anything, his Achilles heel is that the feels too much." But, he adds, "his feeling keeps him open and available to anything, anyone. He's not someone who closes himself off." Sterling concluded with asserting, "I do the best I can and I feel like that's the way most people are. We do the best we can until we know how to do better. And Sterling Brown prides himself on putting his best foot forward."
When asked if it's in his contract to take on role that make audiences cry, Sterling joked, "It's not in the contract!" and said "I never thought that would be sort of my calling card." He then assured us that "I'm gonna start doing more stuff that doesn't make people cry. I promise, so that there will be balance brought back to the universe." Can I love this guy any more?
And, just in case you thought you were the only one whose heartstrings get pulled each Tuesday night. Sterling wants to assure you that you're not alone, telling the Insider that "I cry like a baby when I watch 'This Is Us. I'm probably the most embarrassing person to actually watch the show with." He added, "I've read the scripts and I've done the acting, but still, I cry like a baby."
The ESSENCE interview is a gem, especially when he admits what film recently made him and his son cry – but, warning there are minor Black Panther spoilers here, so if you haven't seen it yet, don't watch.
With Sterling's two high-profile projects, both This is Us and Black Panther, he's had to keep mum on plot details. When asked by Entertainment Tonight which secrets were harder to keep, he replied, "You know what? I got asked about how Jack dies so much, that was probably the harder one to answer." He went on to explain that, "With regards to Black Panther, I just didn't say anything because I knew the Marvel universe — like, I was not going to have the whole thing collapse because Brown has loose lips. So, I would say that Jack is probably the one that I got asked to keep closest to."
Despite just finding out about these Black Panther spoilers (thanks, Sterling), I still plan on seeing it, and I can't wait until Sterling hosts Saturday Night Live next weekend. You know there's going to be a send up of This is Us, and I am ready for Sterling to make me laugh for a change.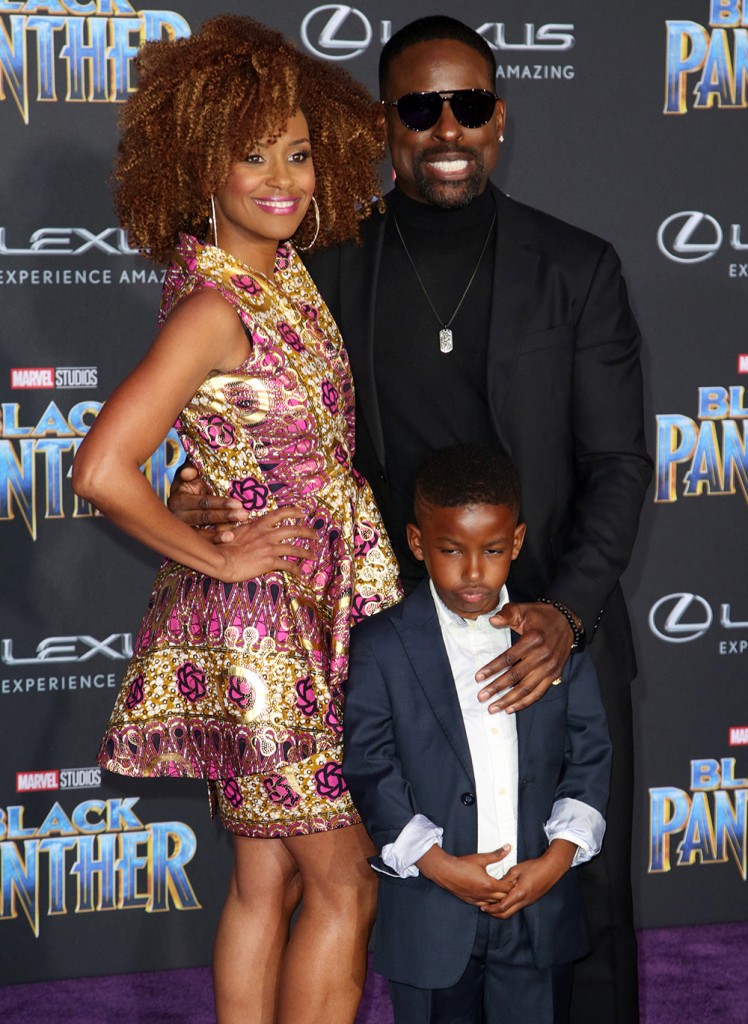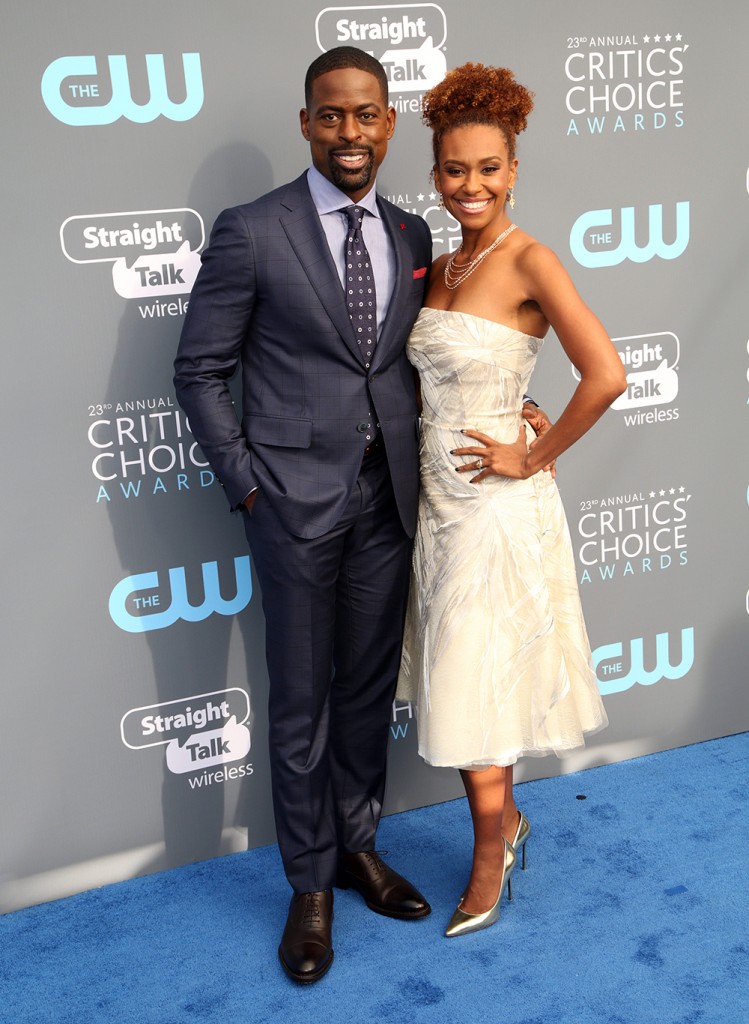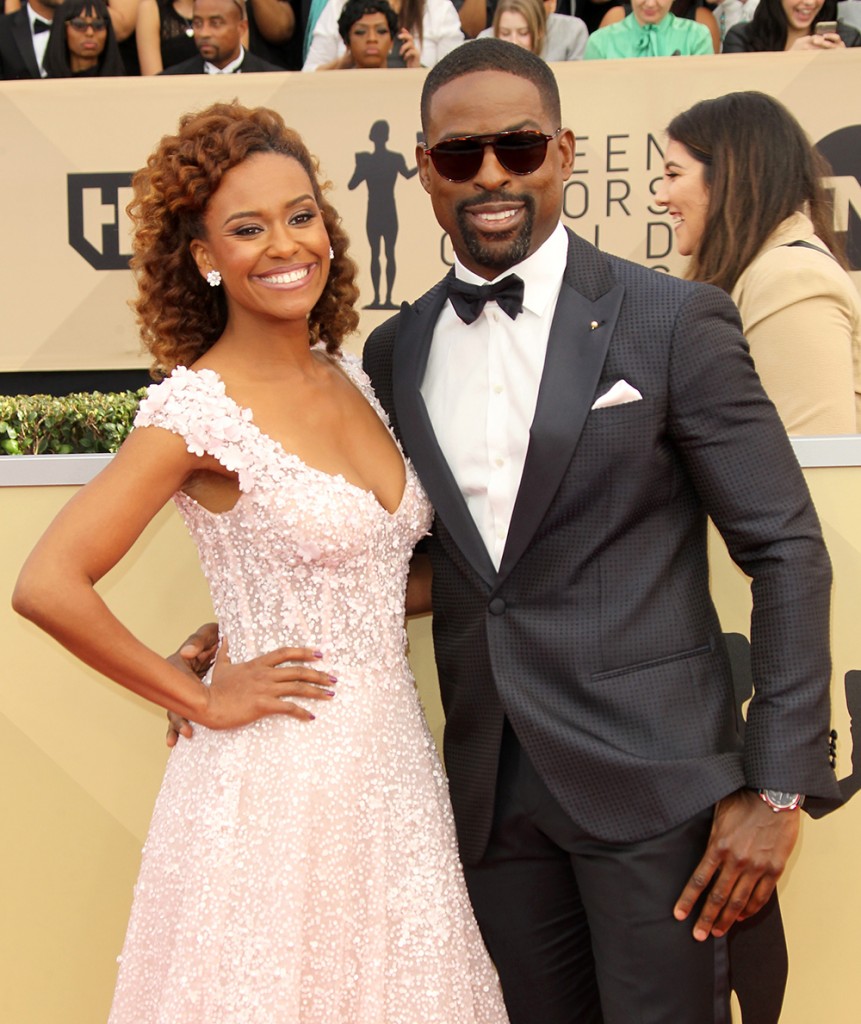 Photos: WENN>com