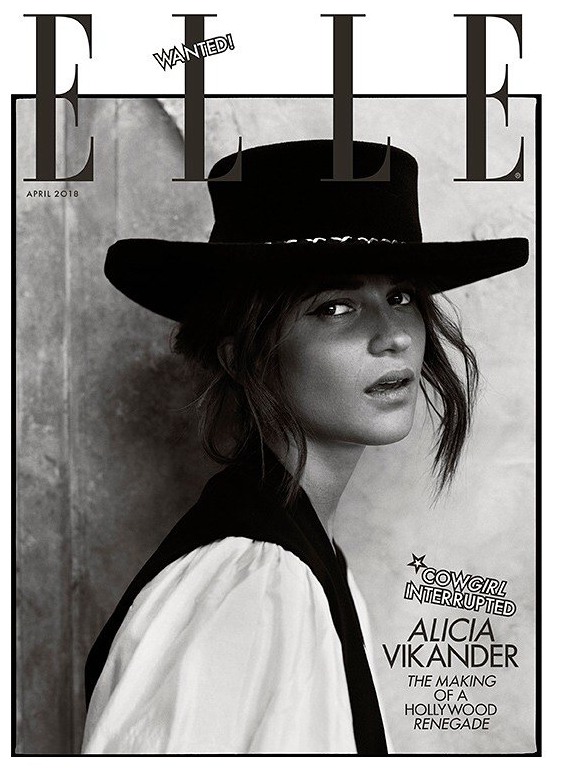 "Cowgirl Interrupted"? No thanks. That's the theme of Elle UK's April cover shoot with Alicia Vikander. Maybe I would feel differently about a cowgirl theme if she was promoting a movie about the Wild West, or some frontier, somewhere, anything like that. But she's promoting Tomb Raider! And this is the second sh-tty cover editorial in a row (the first was the horrendous American Vogue shoot). It really shouldn't be this hard! Anyway, Alicia is here and she's talking about when she first met Michael Fassbender, and how Brexit made her want to move out of Britain. Some highlights from the cover interview:
She first met Fassbender at TIFF party: "The first two times we met, we didn't chat, we only danced."

Moving to Lisbon: "When I met my husband three and a half years ago, he had mentioned he'd been to Lisbon and loved it, and I knew friends who were moving out there. And that was a time when I was just starting to feel really at home in London, but after Brexit I think I was like, 'Meh, you know what, I want to stay in Europe'."

What makes someone attractive: "What makes a woman or a man attractive is someone who dares to speak up, who dares to show their personality. It's tough being a young girl at this time, you know? I'm now working in an industry which lives on creating an image, a fantasy and I feel like I need to show younger women that is what it is."

She has never been sexually harassed on set: "I've been very fortunate that I haven't had any sexual harassment on set. But I've been in situations where people in power have put me on the spot, or made me feel stupid and young when I wasn't able to express myself publicly. Once, an older female co-star actually said on my behalf, 'That's not OK.' I can now speak up and say that is not fine, and I've been given the fortunate position now of not being, in the same way, afraid of losing my job, which was deep down the reason you don't want to be trouble. You don't want to be difficult…"
[From The Daily Mail & The Evening Standard]
I've seen some clips of Fassbender's dance skills and… um, he's not very impressive. He's enthusiastic though, but really, he dances like a million frat bros. It's strange that they met on the dance floor and never really spoke to each other? As for the move to Lisbon following Brexit… I sort of feel like "good for them." Michael had/has an apartment in London too, but I guess they're making their home in Lisbon now. Which seems random, but I bet it's quite nice, and just as convenient, location-wise, for traveling for work.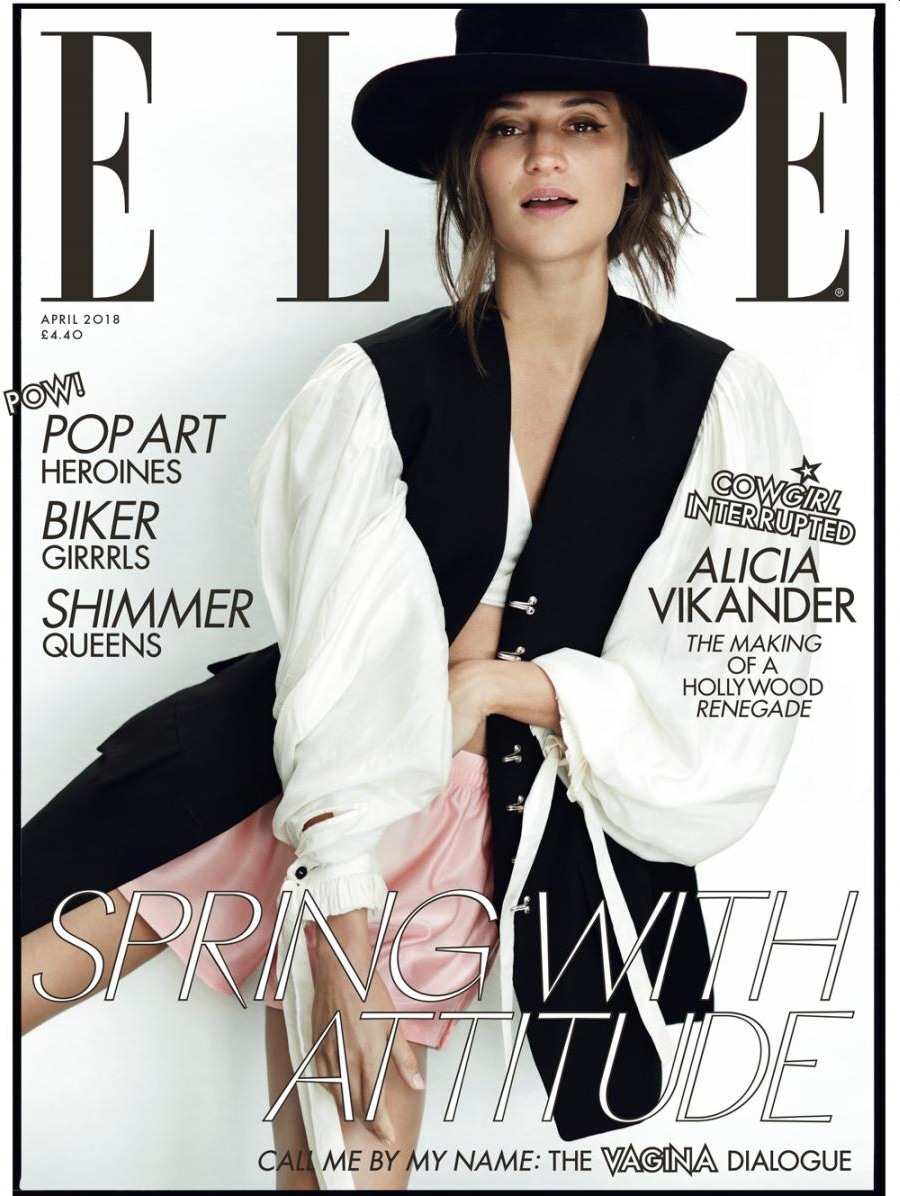 Covers courtesy of Elle UK.