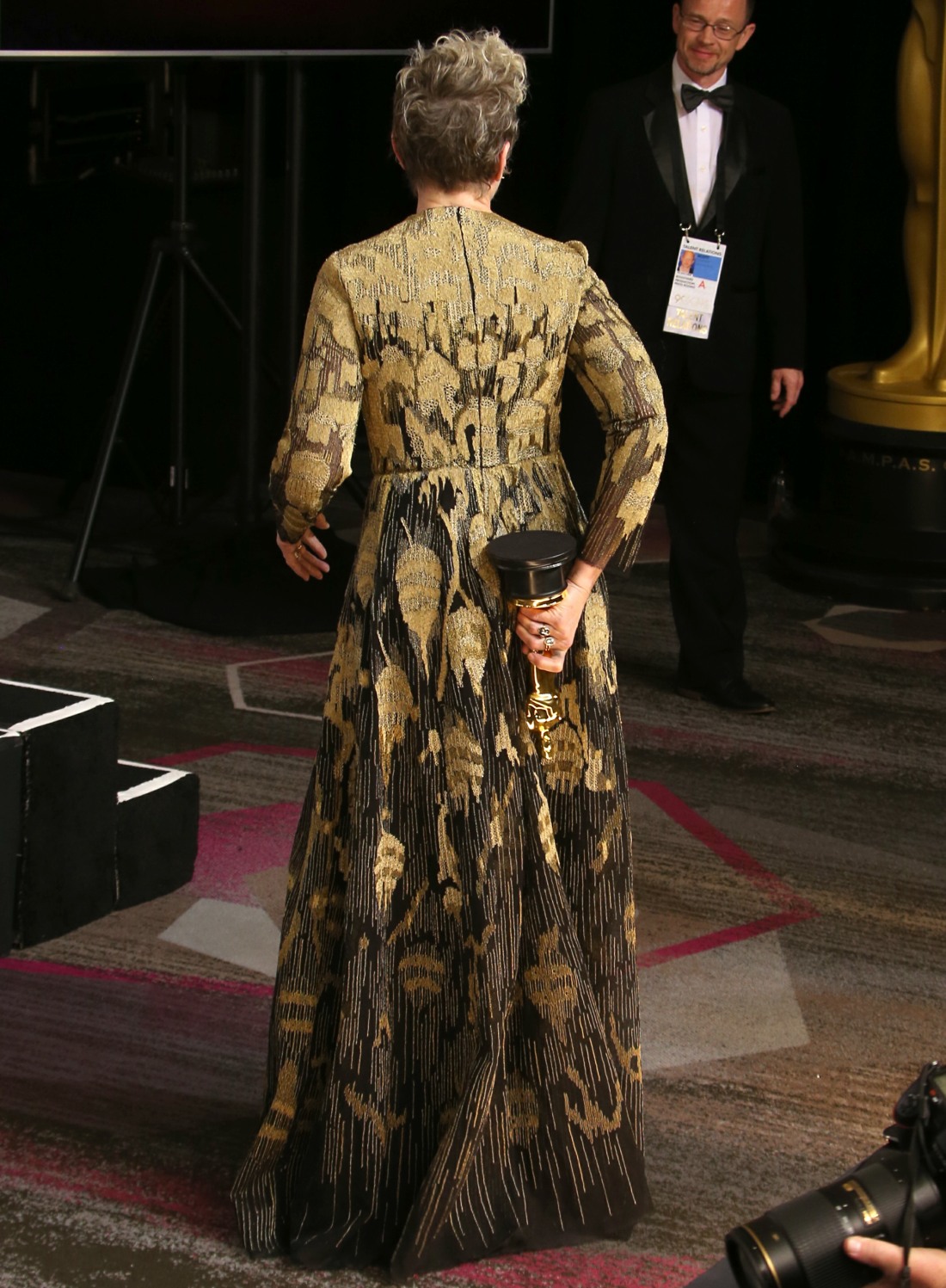 In the end, it was never the case that Frances McDormand didn't care. It was always the case that she cared too much. Frances has the reputation as a no-nonsense eccentric, the kind of woman who will show up to the Oscars, not walk the red carpet, not wear a stitch of makeup, and still win for a great performance in a bad movie. And when she wins, she'll make it about everybody else. She'll make it about how the industry needs to change. She'll make all of the nominated women stand up so that every one of them can have a moment of feeling proud of themselves for how they got there.
Here are some photos of Frances backstage at the Oscars, because those are the only photos of her. She didn't walk the carpet. She didn't care about that aspect of it. She wasn't going to pose with her Oscar statue aloft, like she believed it was the culmination of a career's worth of work. She didn't campaign. She even seemed to suggest that perhaps someone else should win this year. But she still showed up and wore a dress and tried to give a message.
"Inclusion Rider" was trending for the rest of the evening and into the morning. So WTF is an inclusion rider? She explained it backstage because very few people knew what it was.
What's an 'inclusion rider'? Frances McDormand explains backstage after her #Oscars speech pic.twitter.com/R3pAVbcYjl

— Variety (@Variety) March 5, 2018
Basically, an inclusion rider is something bigger stars can have in their contracts – it's a "rider" for the cast and below-the-line workers, that the film needs to hire 50-50 men and women or more diverse casting choices need to be made. I would imagine that very few celebrities actually have the power to have inclusion riders, but those who do have that power (Jennifer Lawrence, Chris Pratt, Tom Cruise, maybe) could have it contractually stated that they want more inclusion or they walk. I would imagine many directors could have inclusion riders in their studio contracts too. In any case, it's a good message.
For those of you asking about the #InclusionRider, it's designed to ensure equitable hiring in supportive roles for women, POC, the LGBT community, & people w/disabilities. #DrStacySmith worked with @KalpanaKotagal to craft the language. Contact us to learn more.

— Annenberg Inclusion Initiative (@Inclusionists) March 5, 2018
For anyone wondering what an #InclusionRider is:https://t.co/q2kWKAKNqZ

— Women's March (@womensmarch) March 5, 2018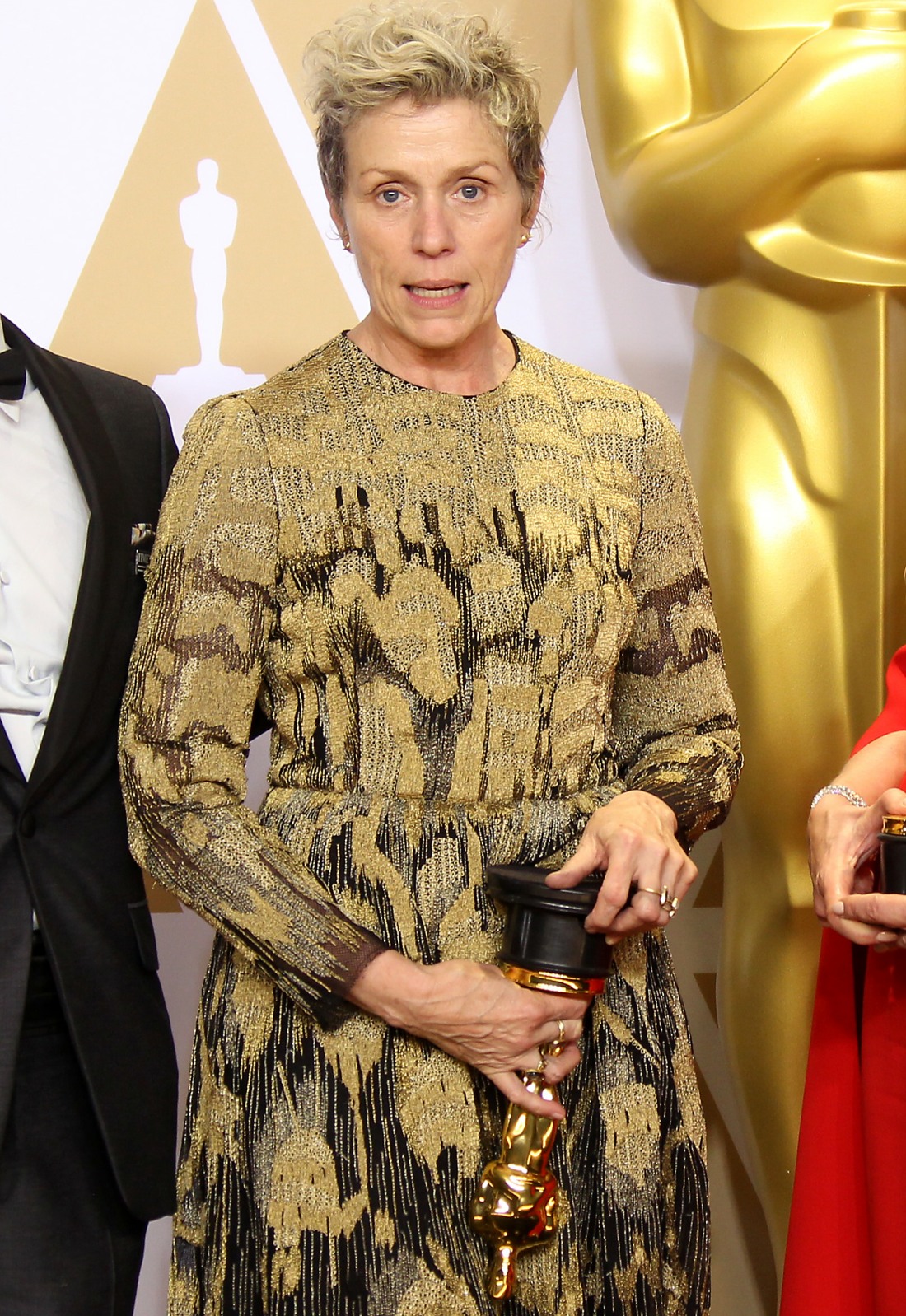 Photos courtesy of WENN.