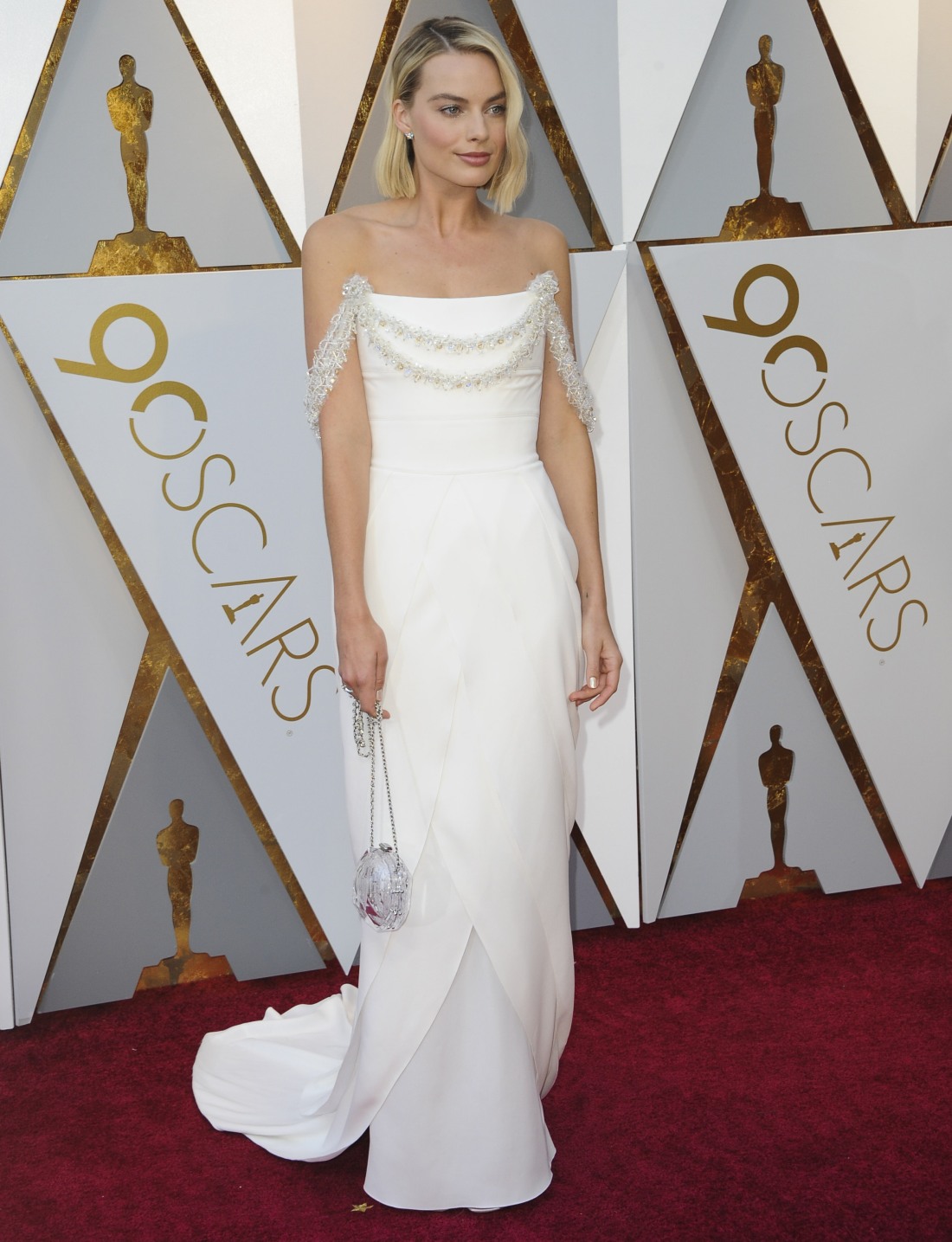 Going by my own fashion notes, Margot Robbie was the only celebrity woman wearing Chanel at the Oscars. Usually, Karl Lagerfeld spreads it out a little bit – he'll dress one super-high-profile woman in Chanel and then maybe one or two other (more minor) celebrities will get to wear the "lesser" Chanel looks. But I think Margot was the only one last night, and she got a completely customized Chanel gown to go with her brand-new Chanel brand ambassadorship. Make that $$$, Margot. All of which to say… I didn't really care for this? It's not bad, mind you. I'm sure the construction was incredible up-close. But it looked too-tight and she didn't seem comfortable. And this is basically a wedding gown with some budget garland attached to the bust (her boobs look like they have a rope line).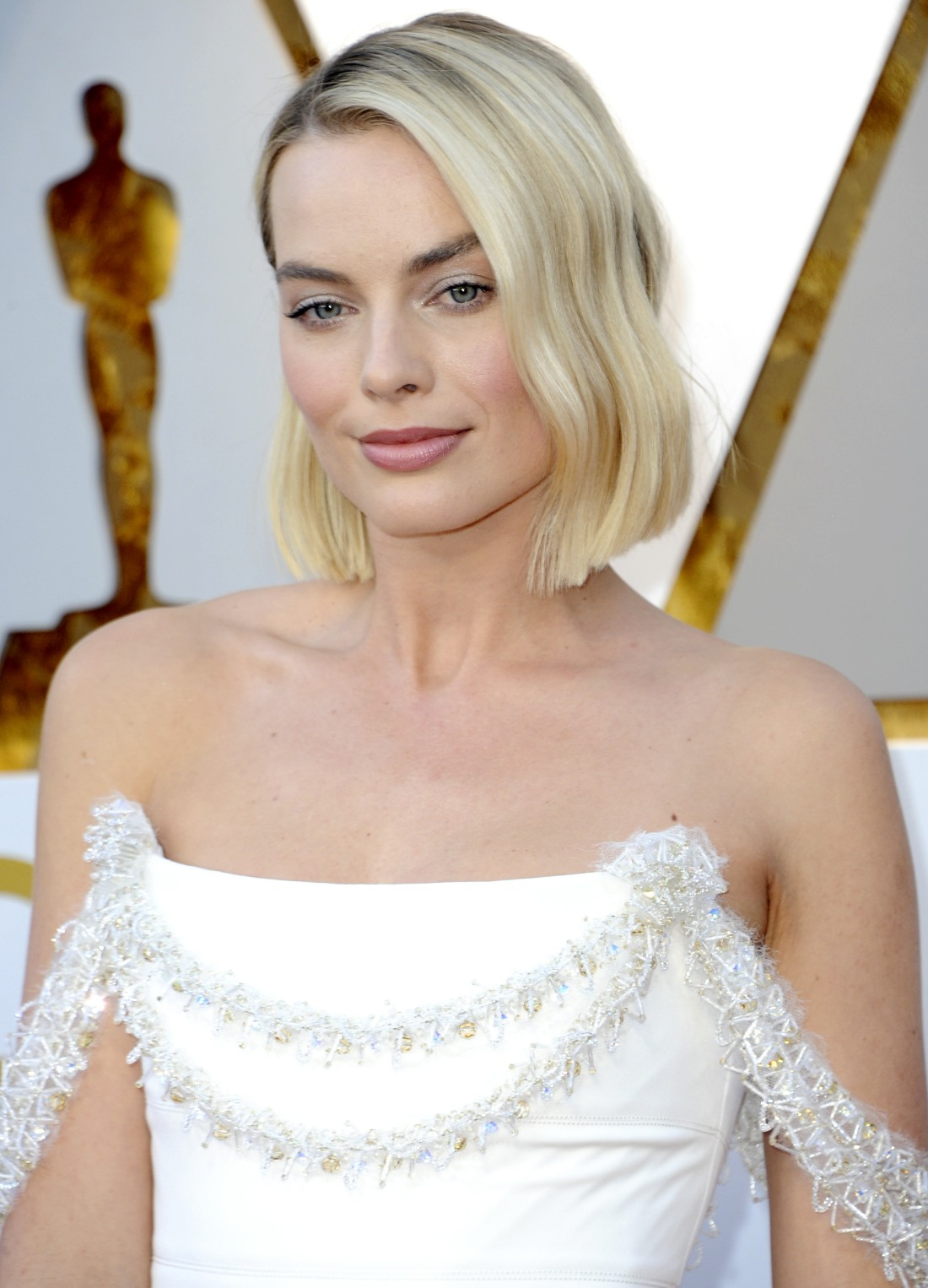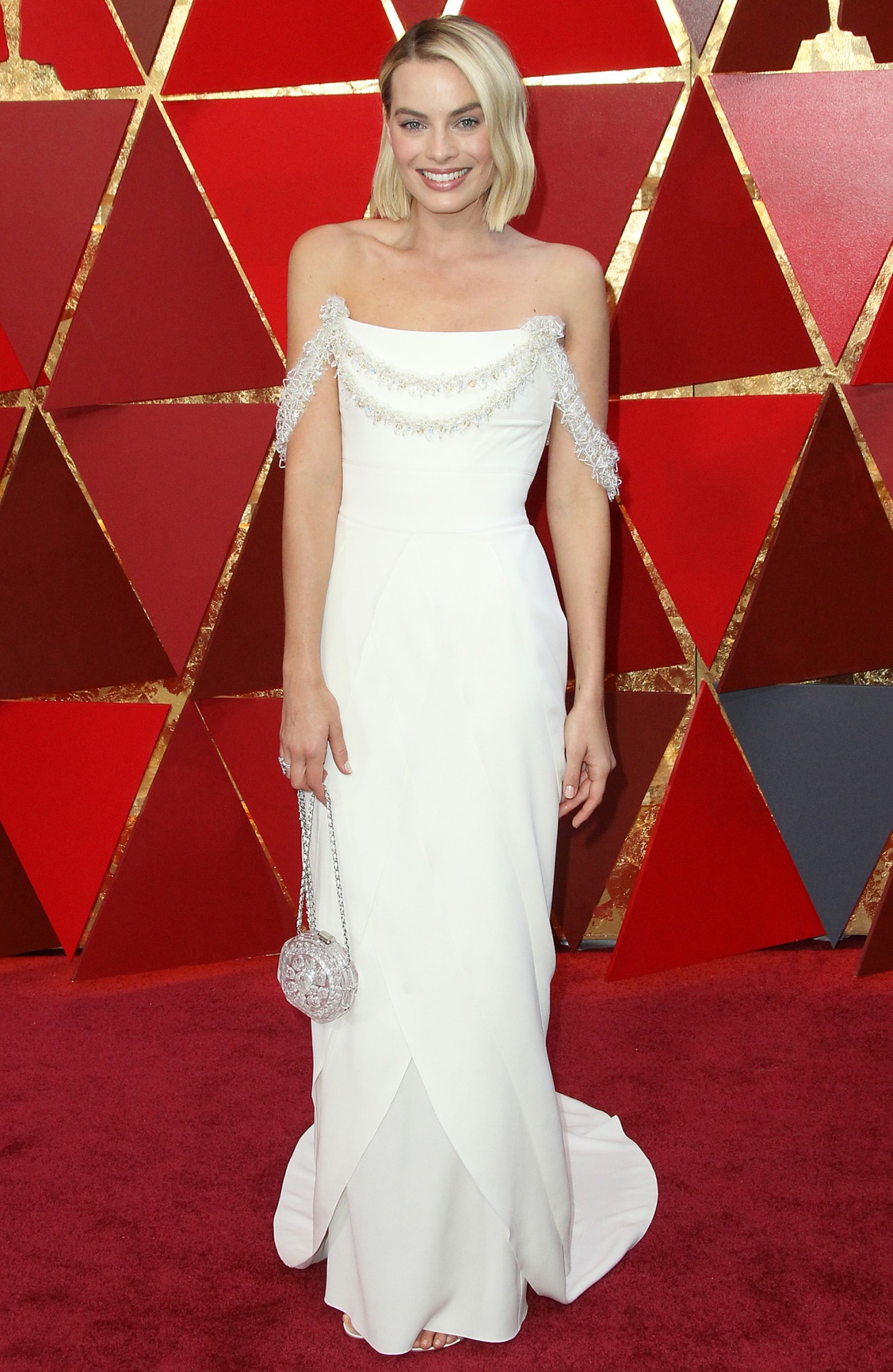 Margot's friend and costar Allison Janney won the Oscar and Margot looked genuinely thrilled for her. Allison wore this simple but elegant Reem Acra look – I like that this doesn't feel fussy or frilly. Janney is a tall, statuesque woman who wears clothes well, so I'm glad she didn't go frou-frou on her big night.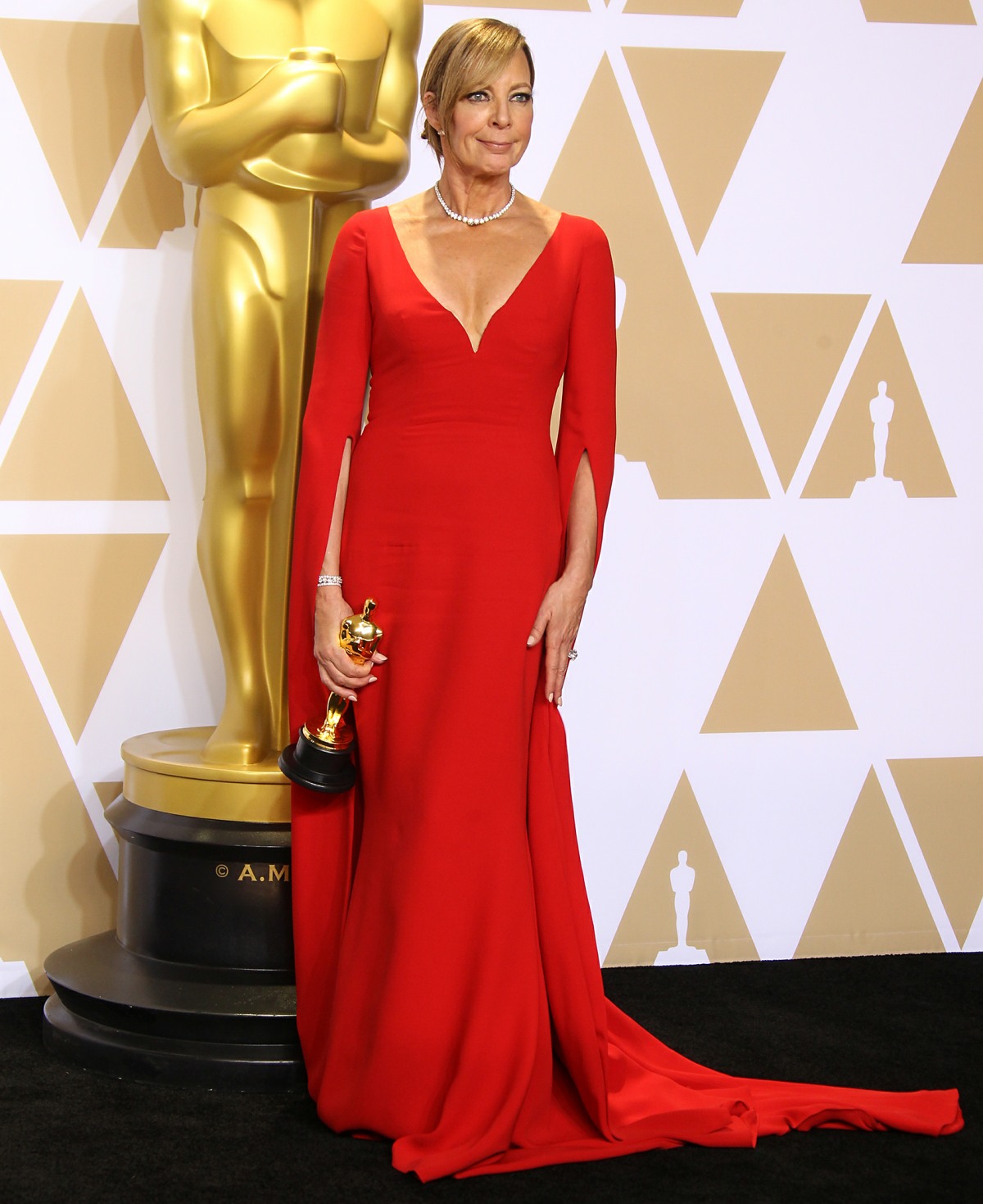 To be honest, Helen Mirren's entire look was one of my favorites of the night. I love her Reem Acra gown, I love all the sapphires, I love the color of the gown, I love her hair, and she just looks completely f–king amazing.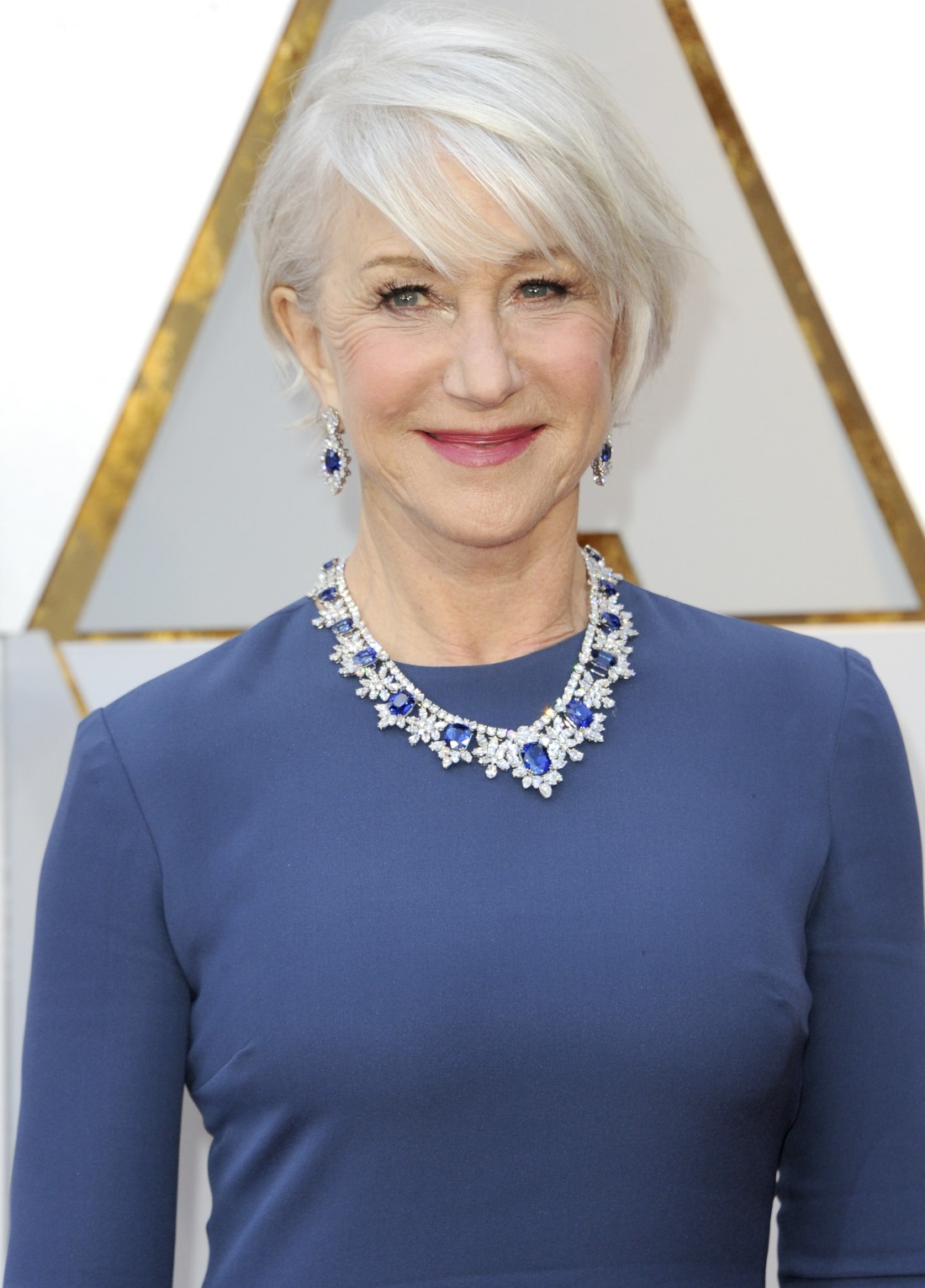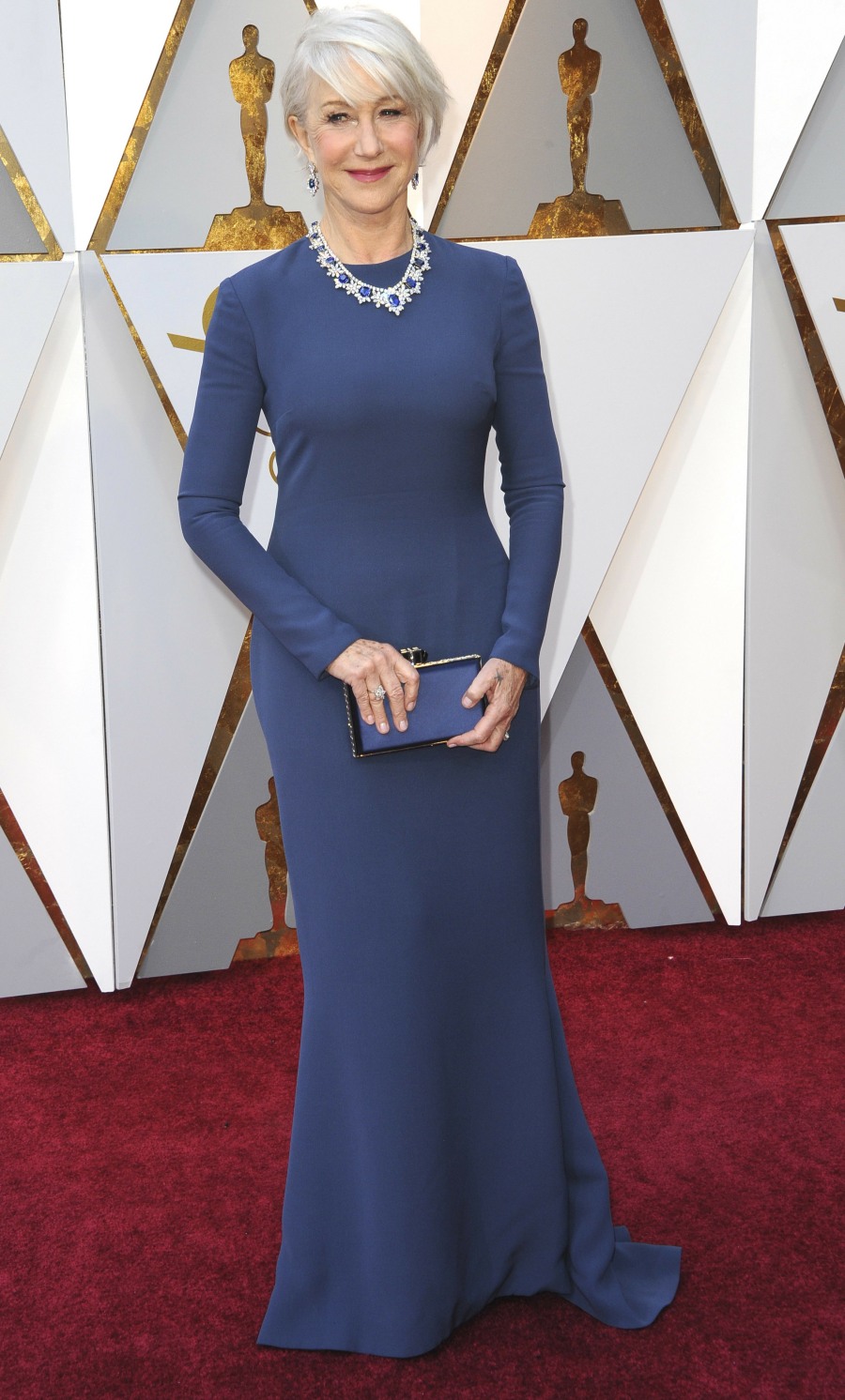 Photos courtesy of WENN.