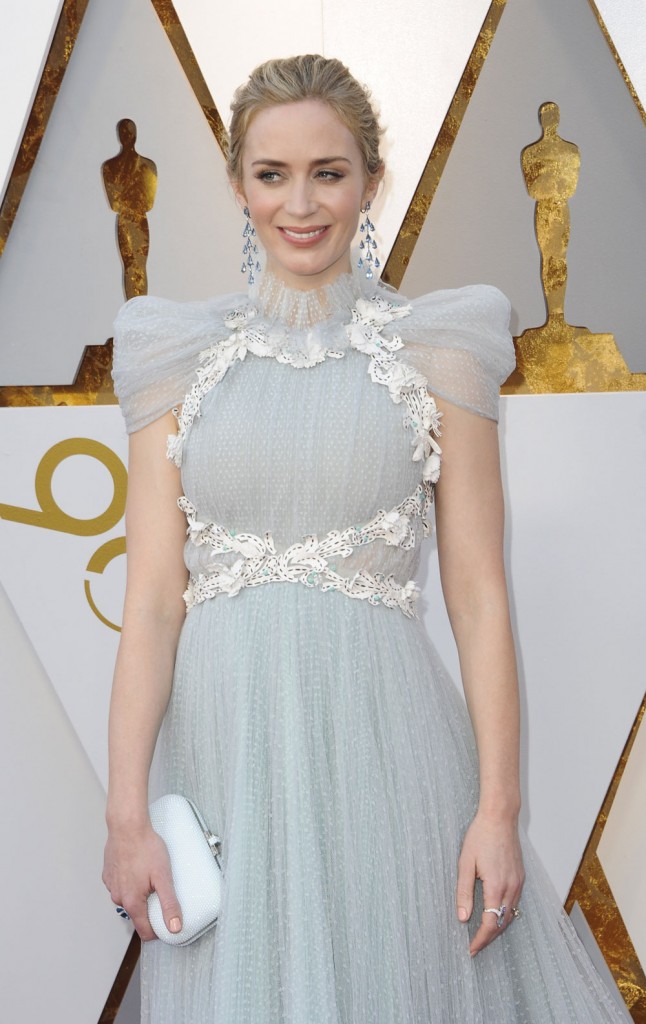 Emily Blunt presented Best Original Song last night along with her costar in the upcoming Mary Poppins Returns, Lin-Manuel Miranda. (That went to Coco's Kristin Anderson-Lopez and Robert Lopez for "Remember Me.") Emily is not one of those actresses you see in a bad gown and get schadenfreude. Her pale blue Schiaparelli dress and styling were so bad I felt sorry for her. The gown has little puff sleeves, a turned-up gathered collar, tiny polka dots all over it and white leaf-like embellishments around the bodice sewed on with black stitching like an afterthought. It doesn't make sense, and she looks like she knows that. Maybe without the junk on the front and in a darker color this would be passable. Emily was one of the celebrities who went across the street to surprise the audience watching a preview of Wrinkle in Time. That looked like a lot of fun and a nice way to break up a too-long night.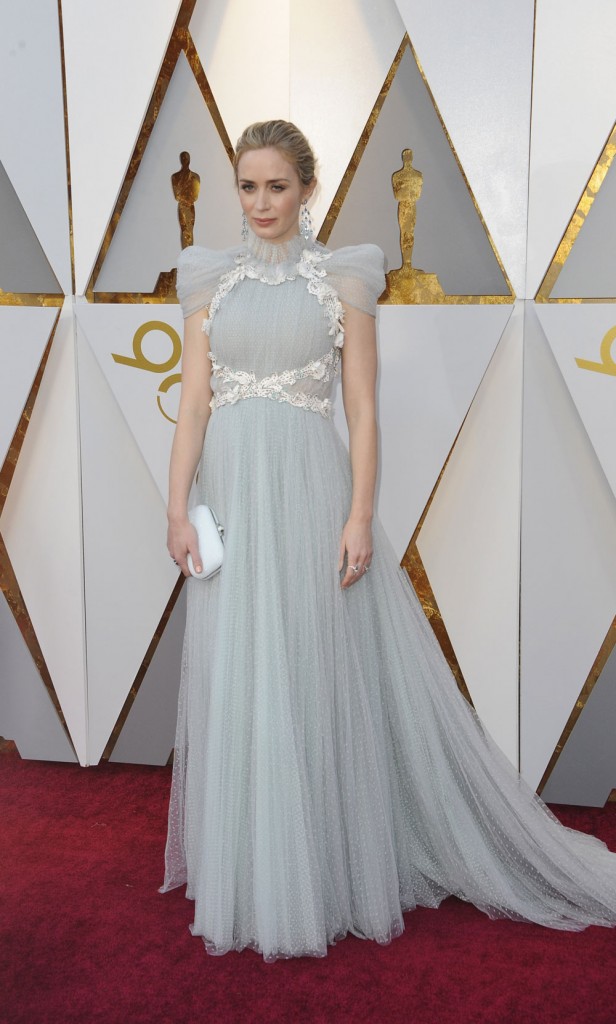 Samara Weaving was in Three Billboards, she played the too-young wife of Frances McDormand's character's abusive ex-husband (John Hawkes). She's also in Shiaparelli Couture with bad styling. I like that she went with a bolder color, and I like the two shades of pink, but the top is not tailored well and this is a dress we've seen many times before. Also, I dislike the smokey eye trend and feel like only Eva Green can pull it off like this, but maybe I just don't know this actress well enough.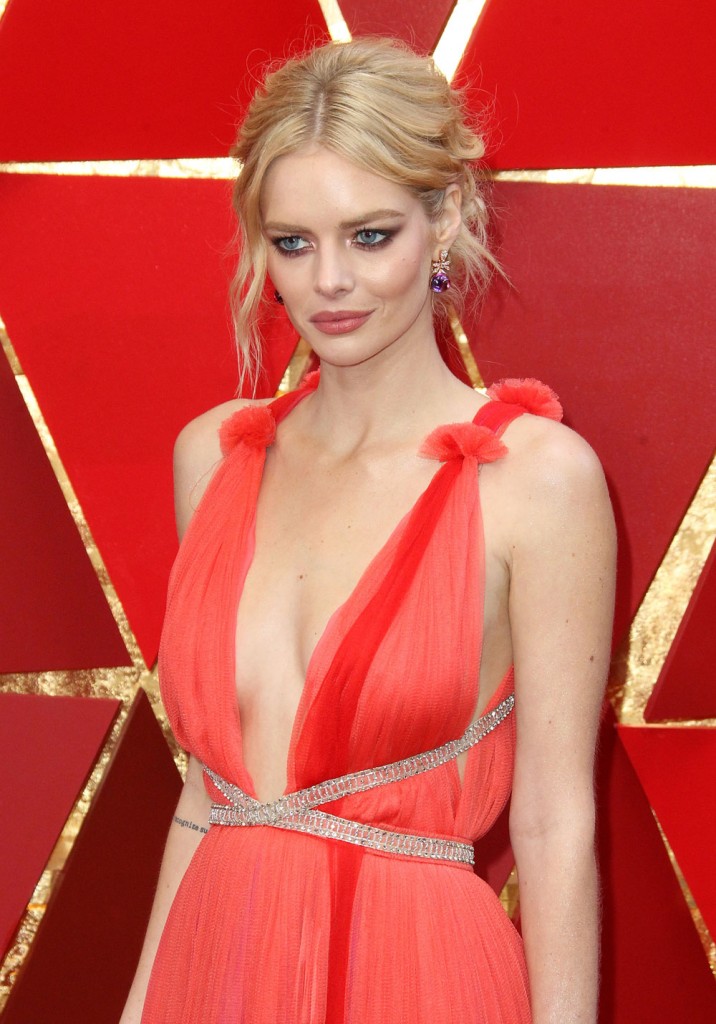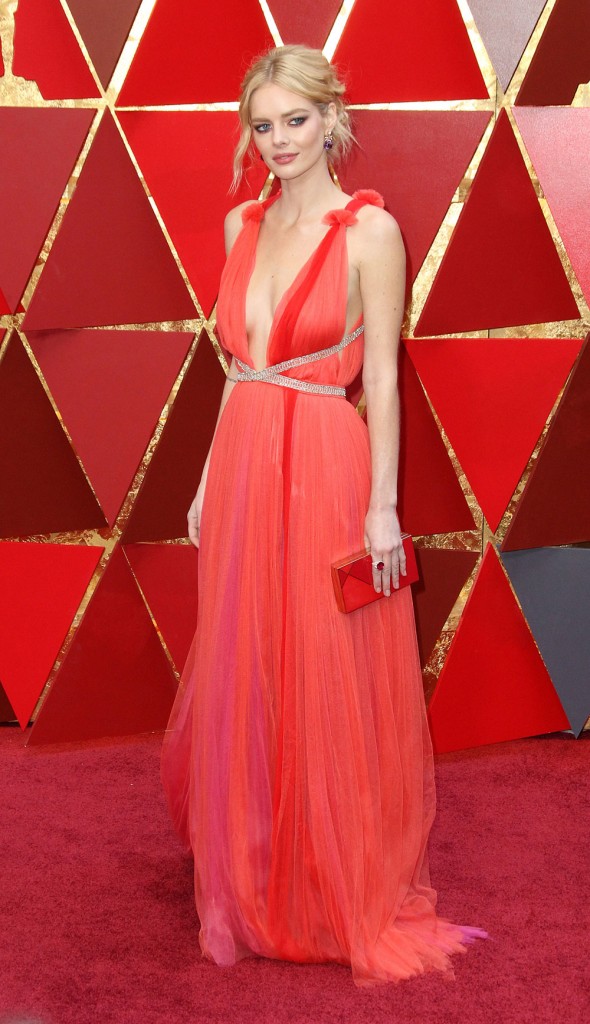 Abbie Cornish, also in Three Billboards in case you didn't waste your time on that film, was in Elie Saab. This is so aggressively bad I don't know where to start. Abbie has a mean stylist, bad style or both, remember what she wore to the SAGs? The color is bad, the cut is unflattering, and this dress has way too many details. There are cutout shoulders, wing-like sleeves, a complicated cutout pattern at the waist and bust, lace, sequins and beading. Considering how much work must have gone into this it's tragic.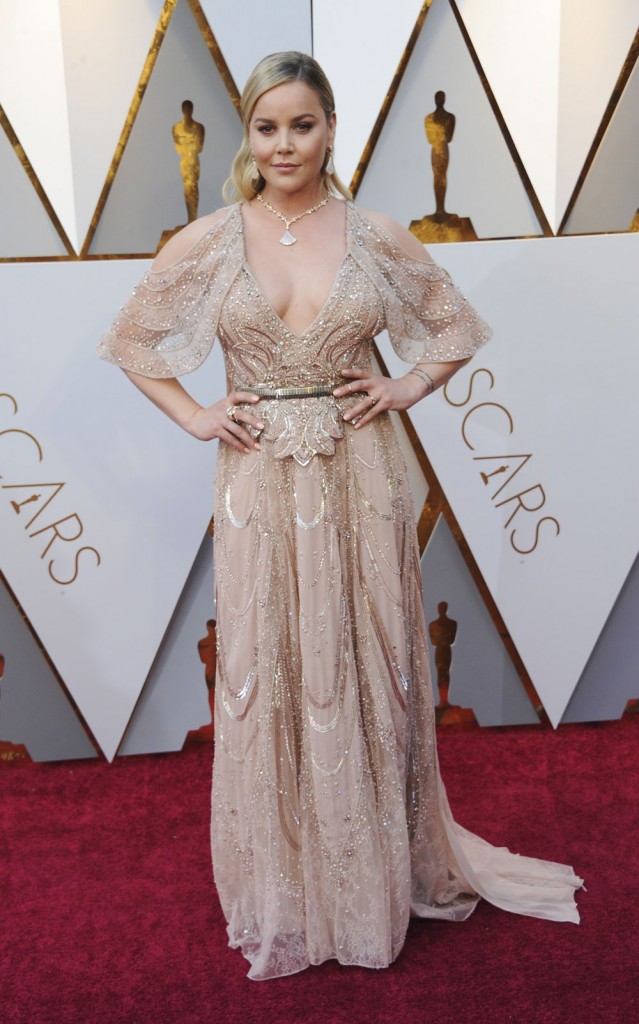 Betty Gabriel, who played Georgina in Get Out, looked so different last night that it took me a moment to recognize her. I thought she was much older given her character, but she looks 30-something. (I can't find her exact age, good for her.) She was in Tony Ward Couture and while I thought that this was too low cut she was also a standout on the red carpet in that color and cut, plus her styling was gorgeous. I love how the ragged gold and blue pattern along the top is repeated on the skirt along with some carefully placed leaves, which are mirrored on the shoulders.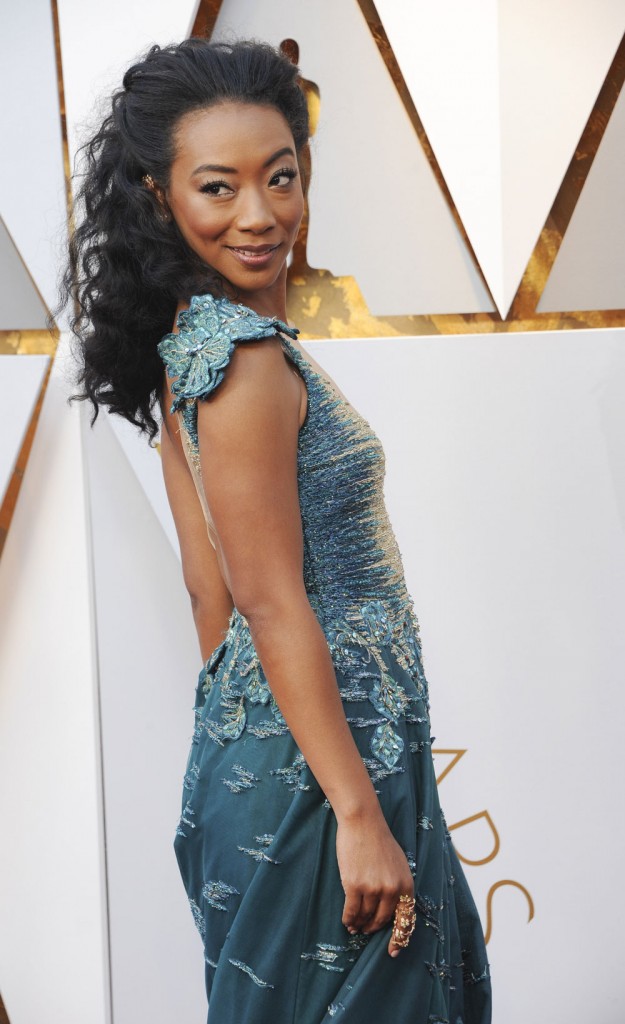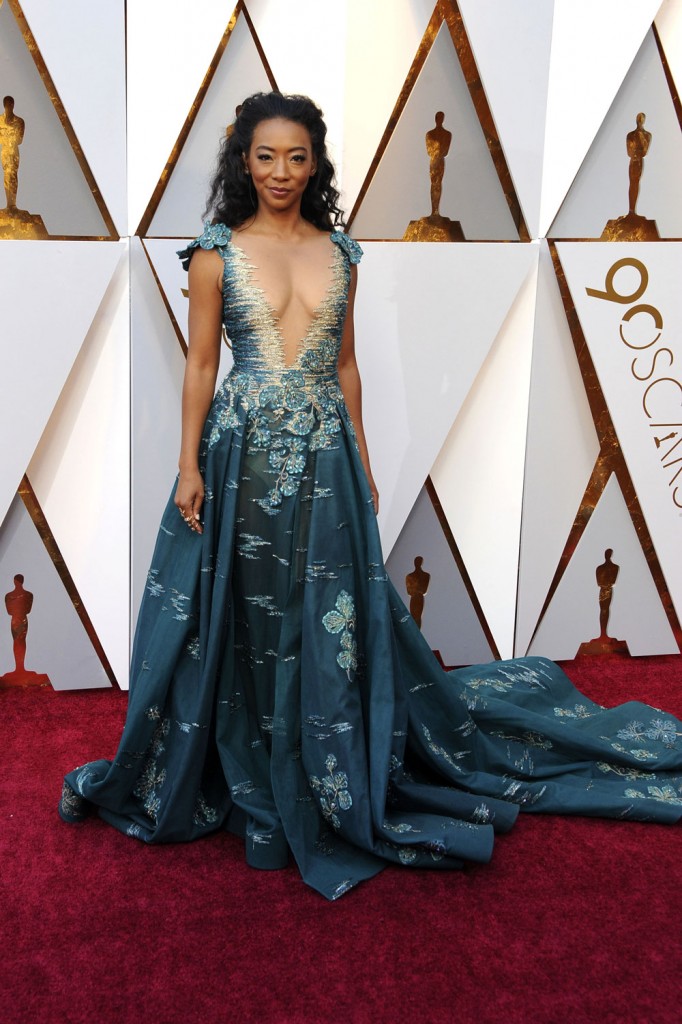 Photos credit: WENN