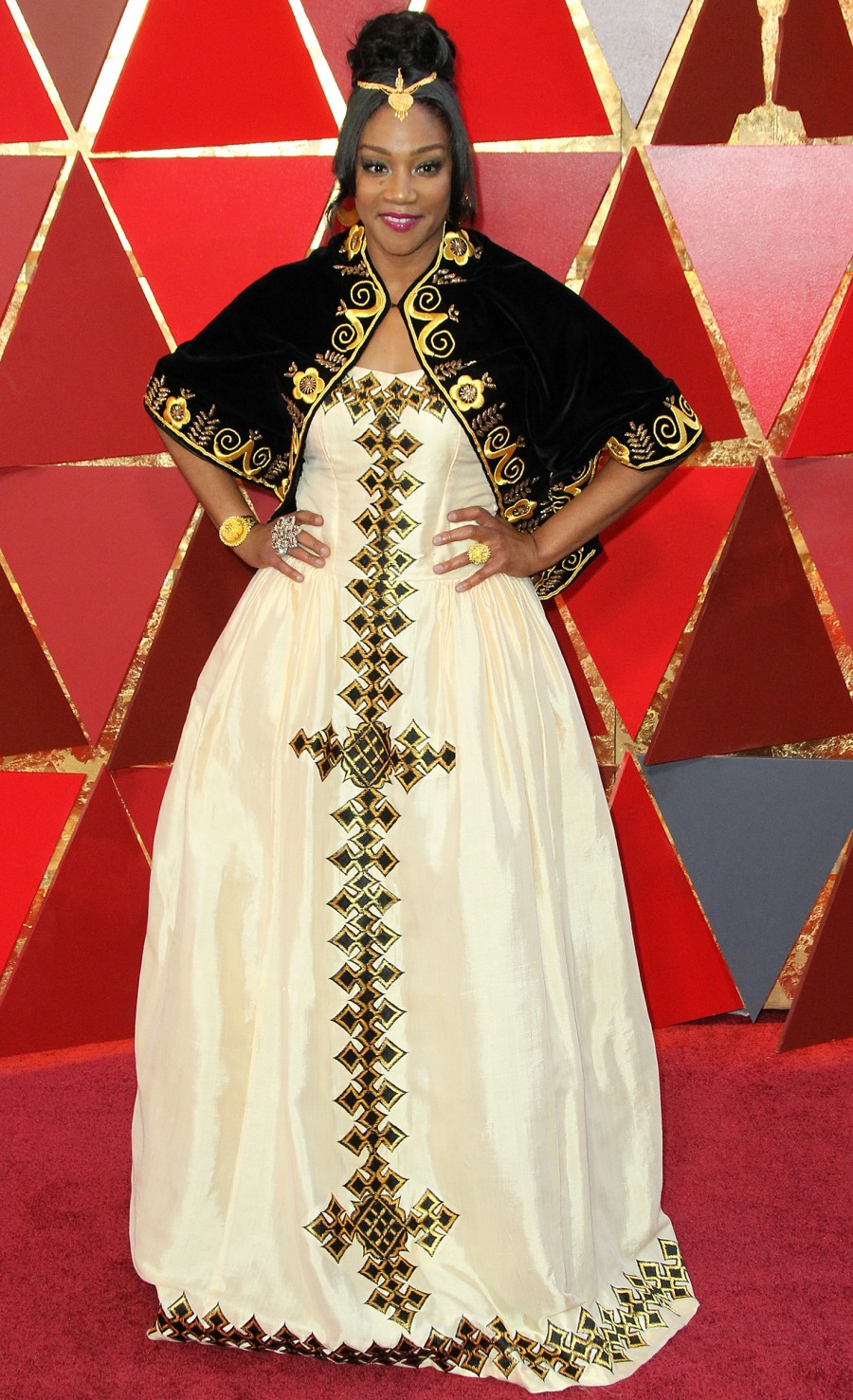 Let's face it: this year's Oscars were not great. The red carpet fashion wasn't the best, and the actual show was kind of a snooze (although, to be fair, the pace actually improved A LOT this year). Kobe Bryant and Gary Oldman won Oscars. Ryan Seacrest is a douchebag and most people ignored him. For hours on the carpet, everything just felt un-fun, like people were walking on eggshells and no one wanted to be there. And then Tiffany Haddish came up and it was clear that she was having a ball and living her best life. Suddenly everything seemed brighter and happier. She is JOY personified.
On the red carpet, Tiffany wore a traditional Eritrean costume ensemble because she made a promise to her late Eritrean father that she would. She told ABC News: "He said one day I would end up here and if I ever ended up at the Oscars to honor my people so I'm honoring my fellow Eritreans." She was full of joy on the carpet, and then… when she actually got to sit down inside, she was full of joy. She was having the best time, and she got to present with Maya Rudolph and every single person in that auditorium was in love with Tiffany. My constant mood now is Timothee Chalamet loving every second of watching Tiffany.
Oh, and when she presented with Maya? She wore that same Alexander McQueen white gown that she bought and wears everywhere. She's worn that to awards shows, she's worn that on SNL, and she's worn that to the Oscars (now). She's incredible.
Photos courtesy of Getty, WENN.