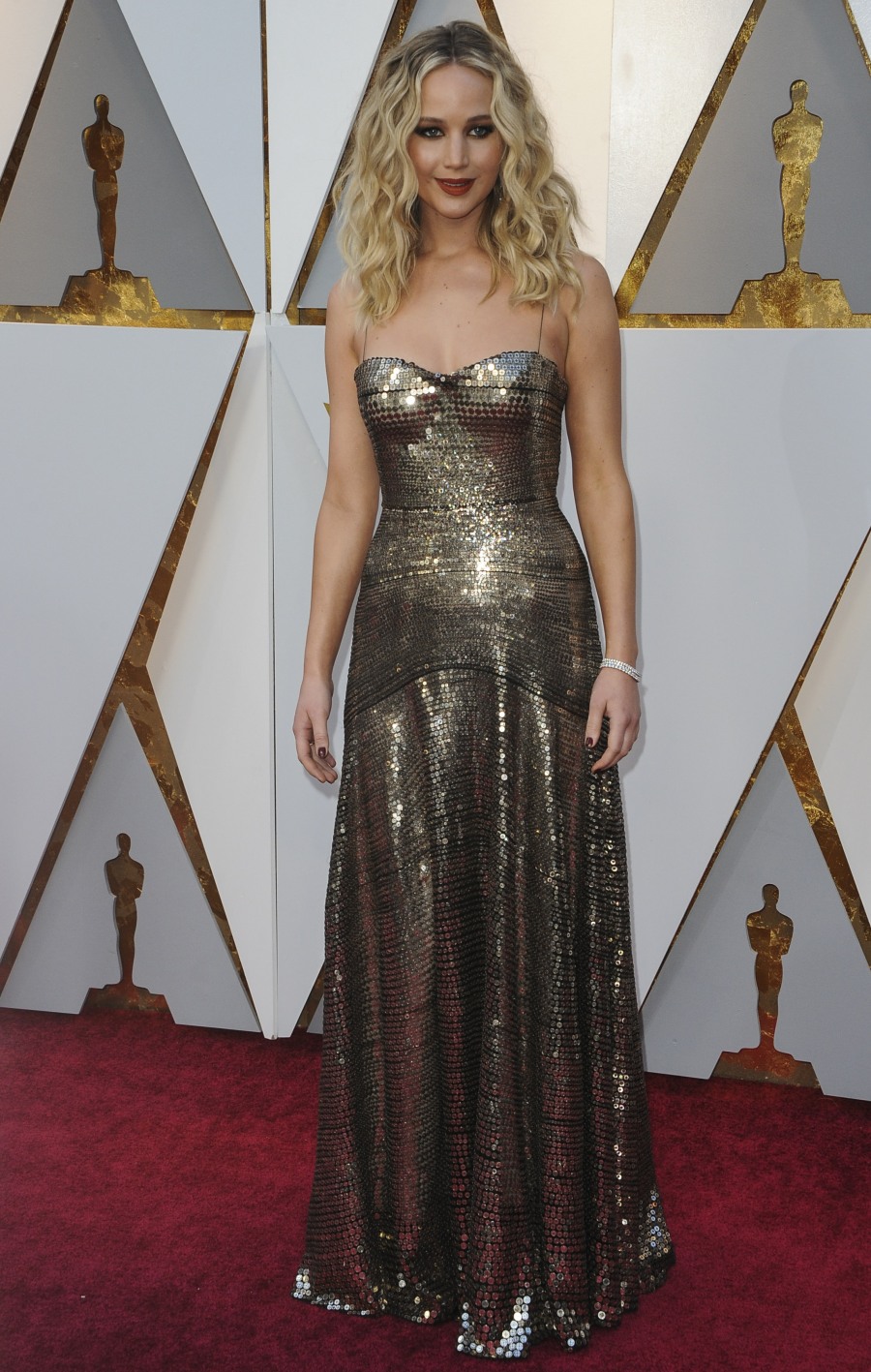 True story: I did not like Jennifer Lawrence's metallic Dior AT ALL on the carpet. But then she presented with Jodie Foster and suddenly, I was really feeling this gown. I usually feel like Dior does Jen dirty at the Oscars, but this ended up being a perfect "I'm just a presenter this year" gown. It wasn't princess-y, it wasn't huge, she wasn't hanging out of it, it wasn't ill fitting. It fit her like a glove, it moved well and it photographed well. Could this be the holy grail of Dior gowns for Jennifer? Also: J-Law was pounding wine from the very start of the show. She also walked over chairs with her wine glass.
Jennifer Lawrence climbing over seats in that dress without spilling a drop of wine deserves an Oscar, tbh pic.twitter.com/R8v6u6QSio

— UPROXX (@UPROXX) March 5, 2018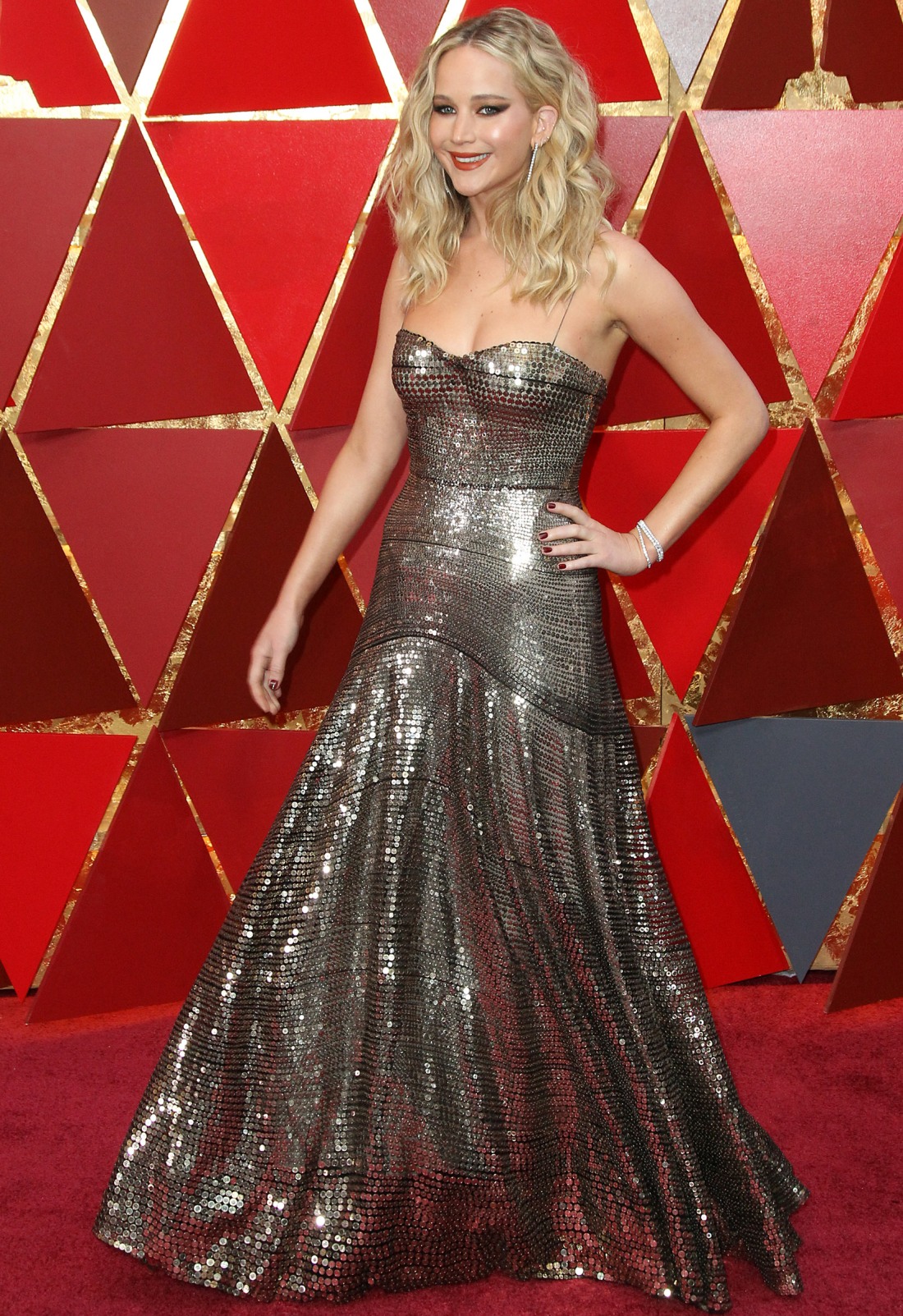 I like that Elisabeth Moss doesn't look like every other Hollywood woman, and that she doesn't diet into oblivion. But do designers appreciate the fact that Moss seems to have a more normal-American figure? Moss's Dior was incredibly unflattering to her figure – the bust, shoulders and waist were much too tight. All in all, not the best.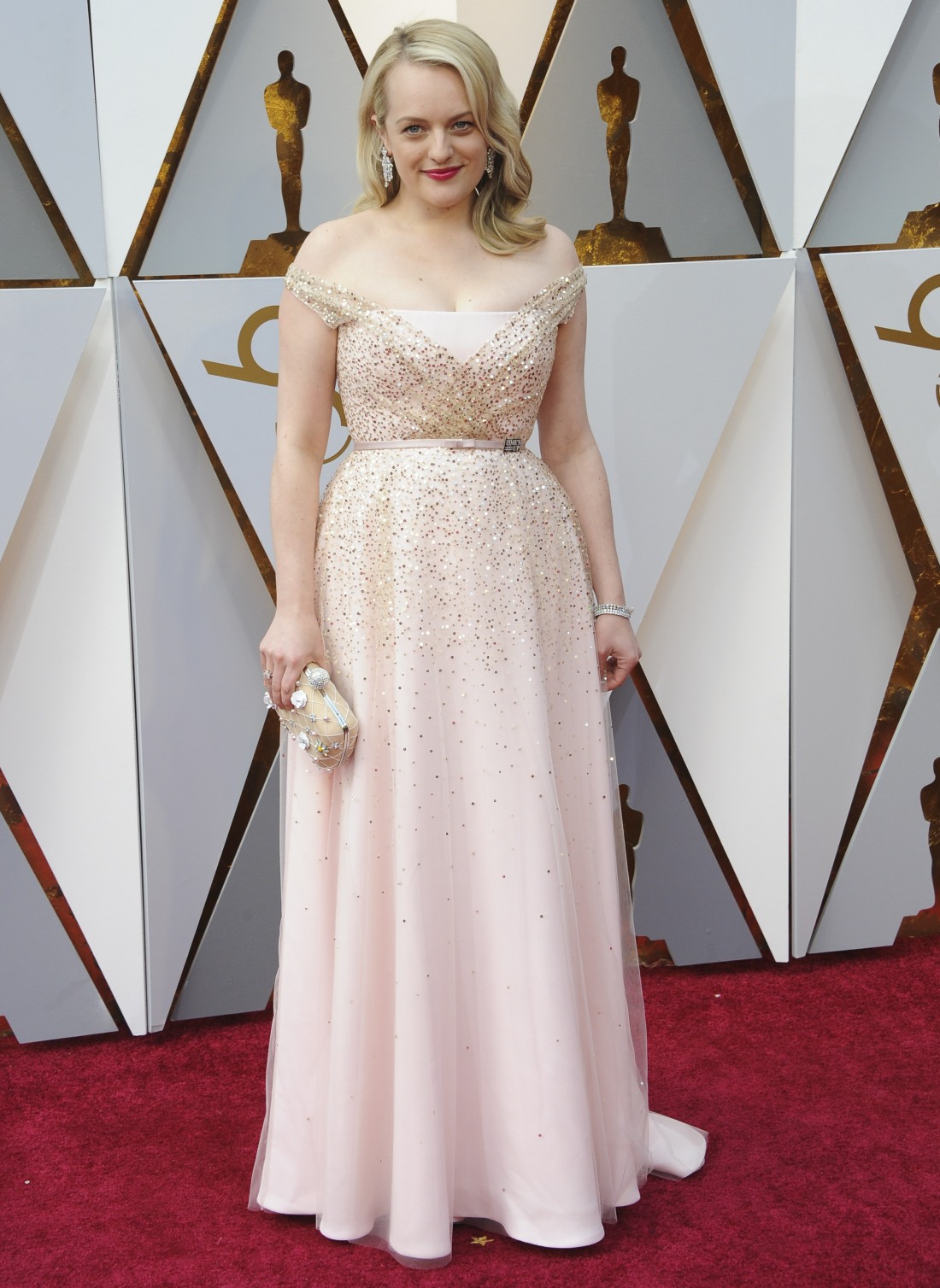 I've never really thought of Meryl Streep as a Dior person, but here we are. She honestly looks beautiful. This is perhaps the best Dior gown I've seen in a long time, and Meryl might even be one of the best-dressed?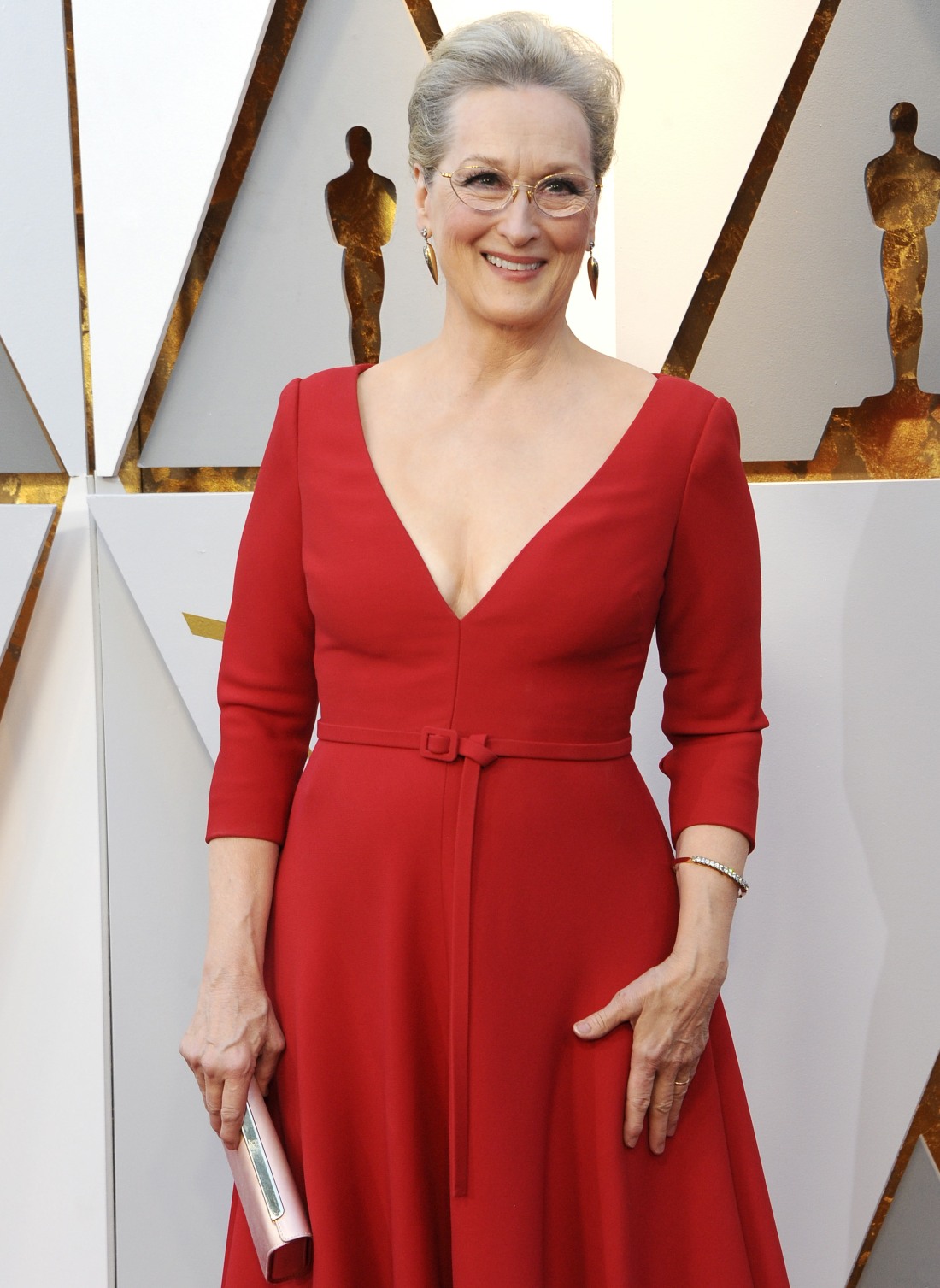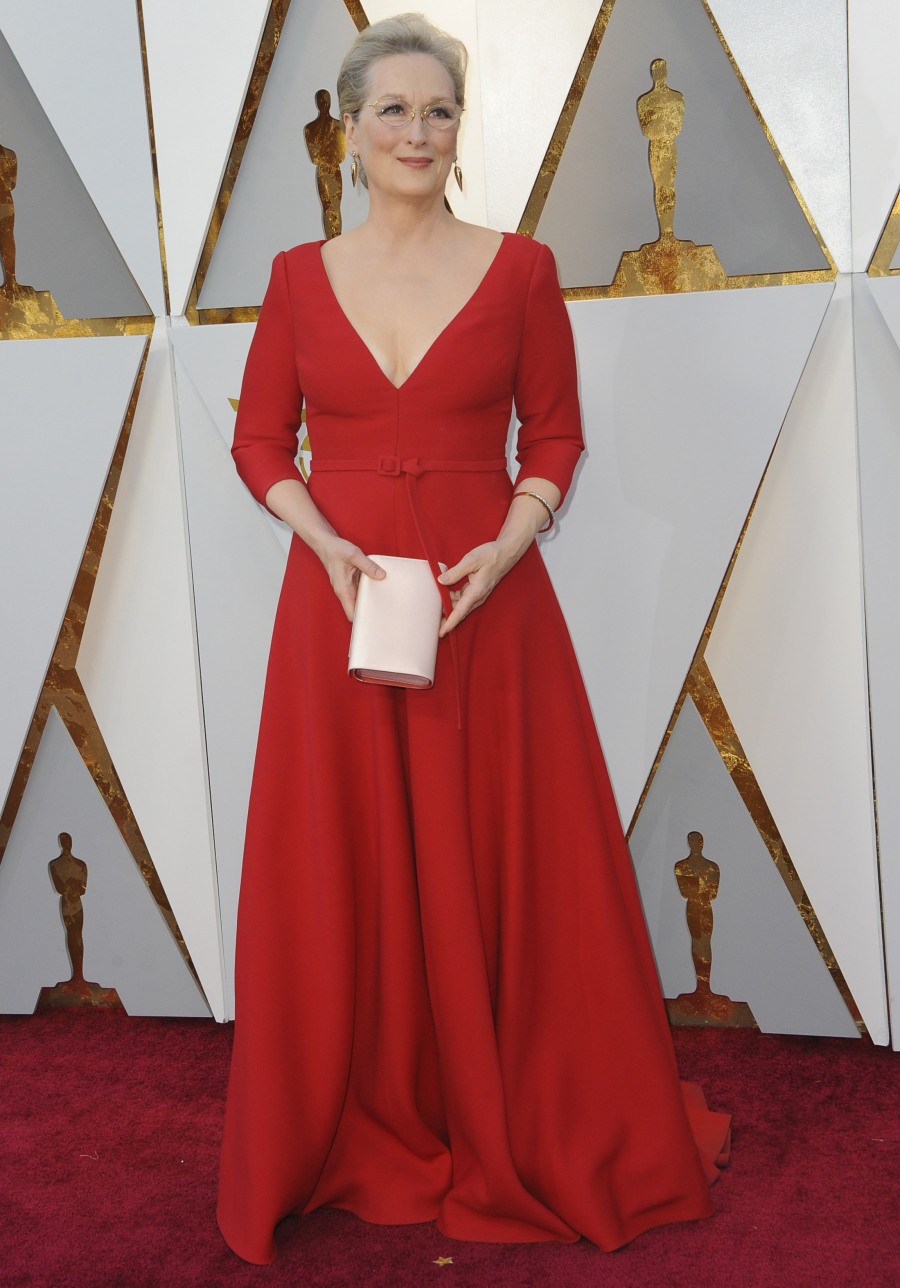 It's a little bit funny that J-Law-look-alike Haley Bennett wore Dior too. Haley's Dior was furry, because why not? I think she's so pretty, honestly.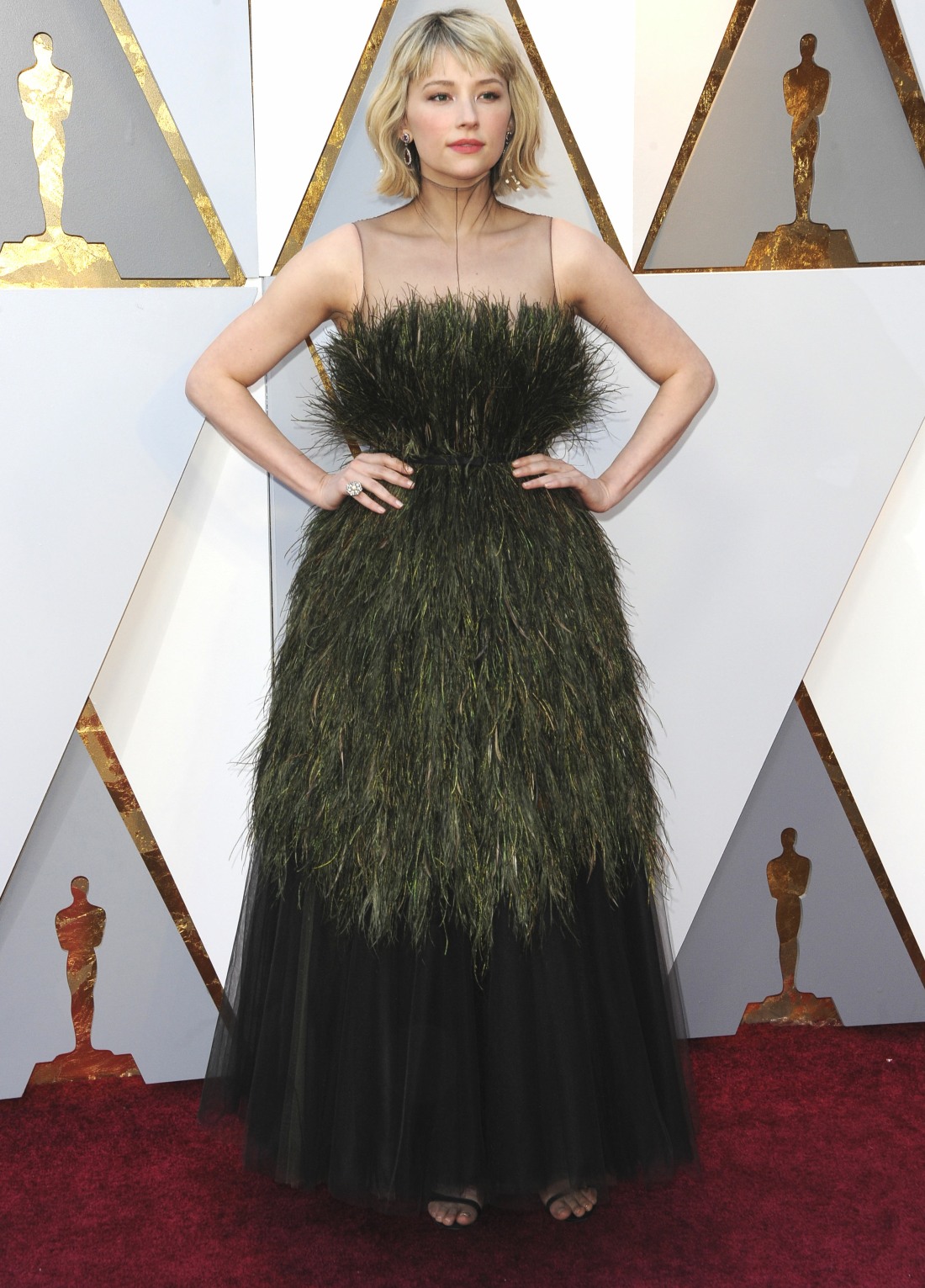 Gael Garcia Bernal can't sing, but he can wear the f–k out of a Dior suit.
Photos courtesy of Getty, WENN.