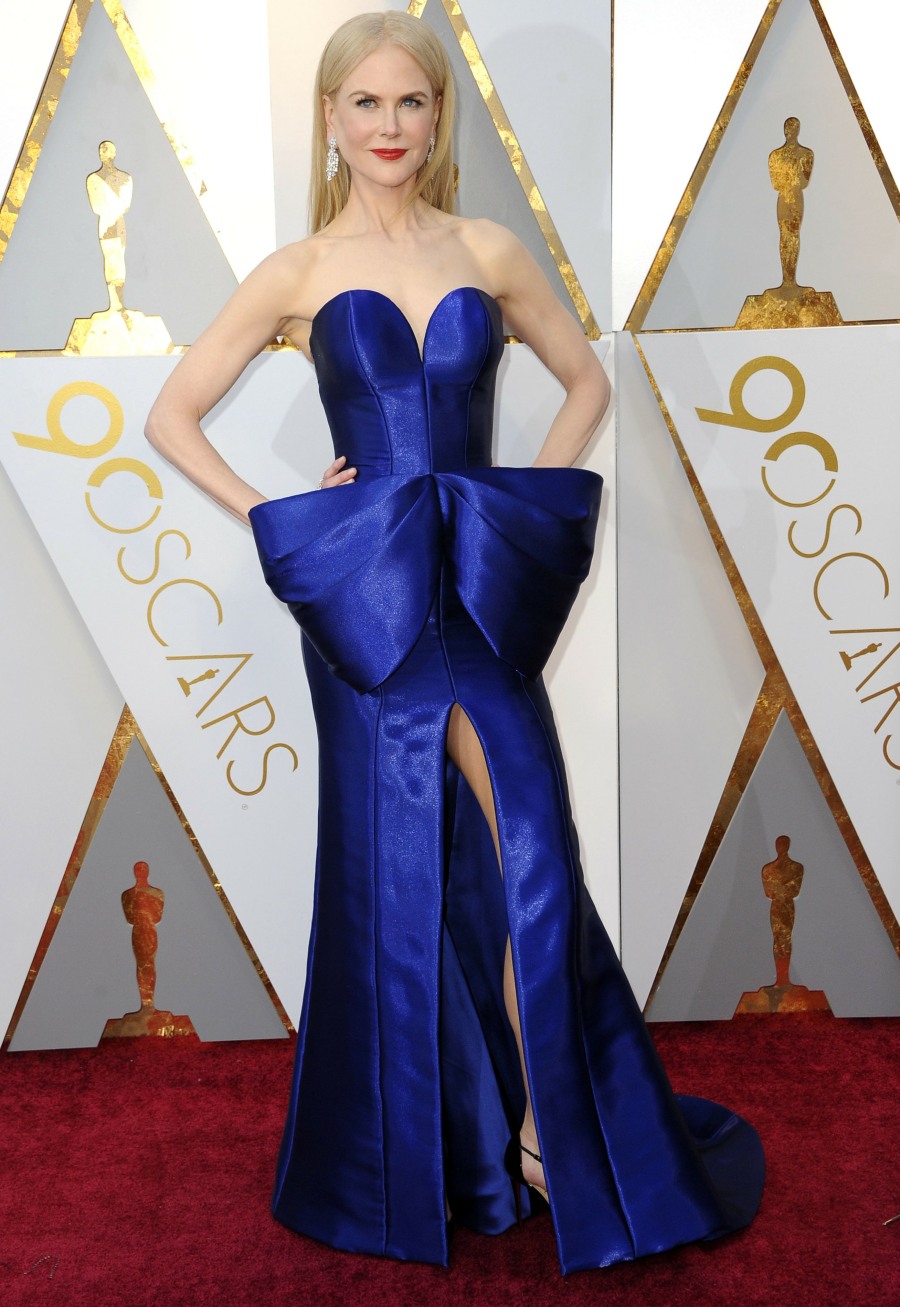 So many women would probably love to wear Armani to the Oscars. I imagine that the House of Armani can be quite choosy about how they decide to dress, and this year, their list was limited. Nicole Kidman got their big statement gown, because she's Nicole and because she was a presenter for one of the big awards (Screenplay, to Jordan Peele). Many fashion people liked Nicole's Armani more in motion, on stage, than on the red carpet. I didn't care for it though – the color is gorgeous, of course, and the fit was beautiful. But it was just the design that bugged me. I'm not into this much "structure" on a woman mid-section. The bow/peplum made her crotch look like a "gift." And that was just weird. Also: I just can't with Nicole's hair at this point. It's SO BAD. Is it a sh-tty wig or is she really doing this to her hair?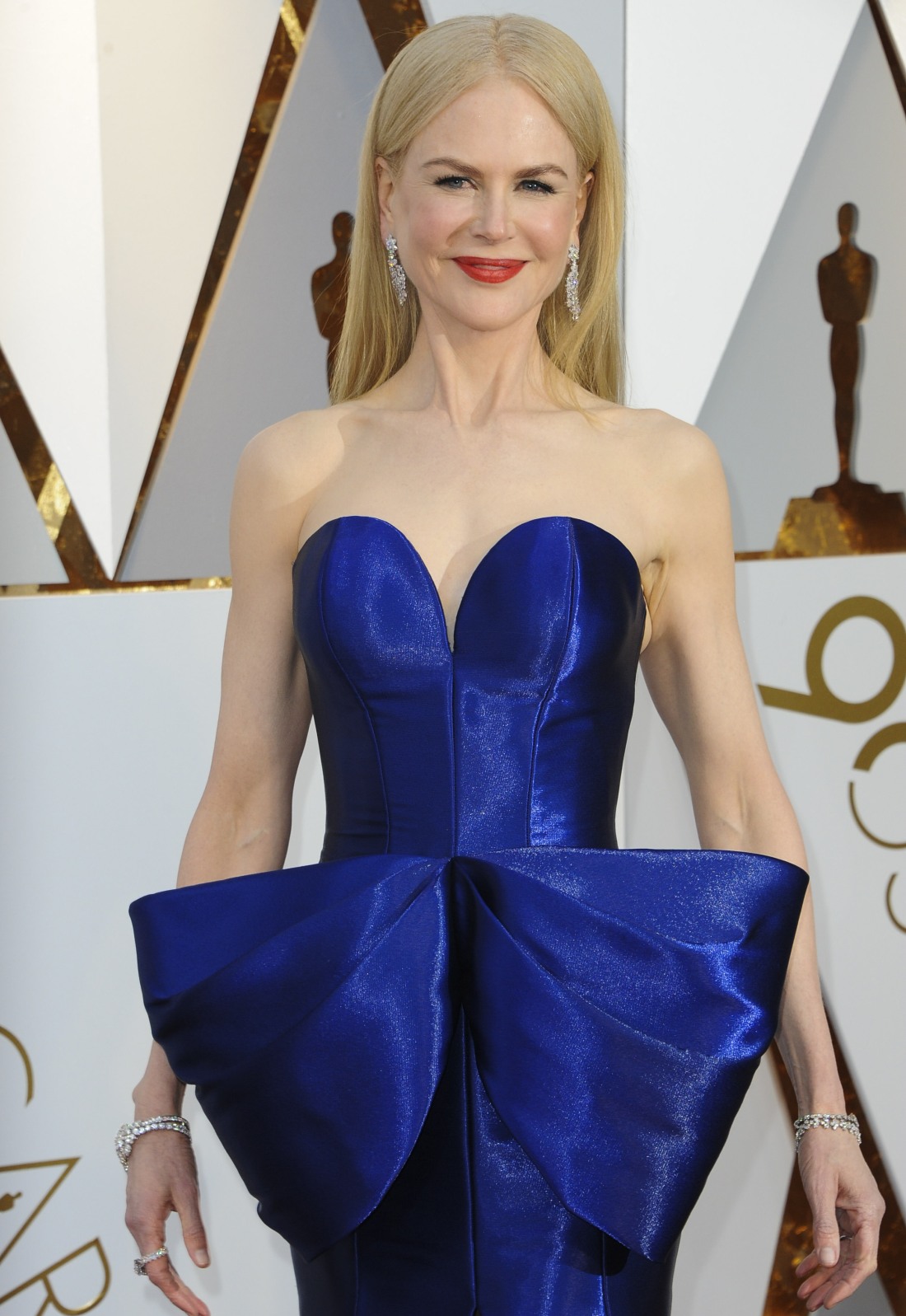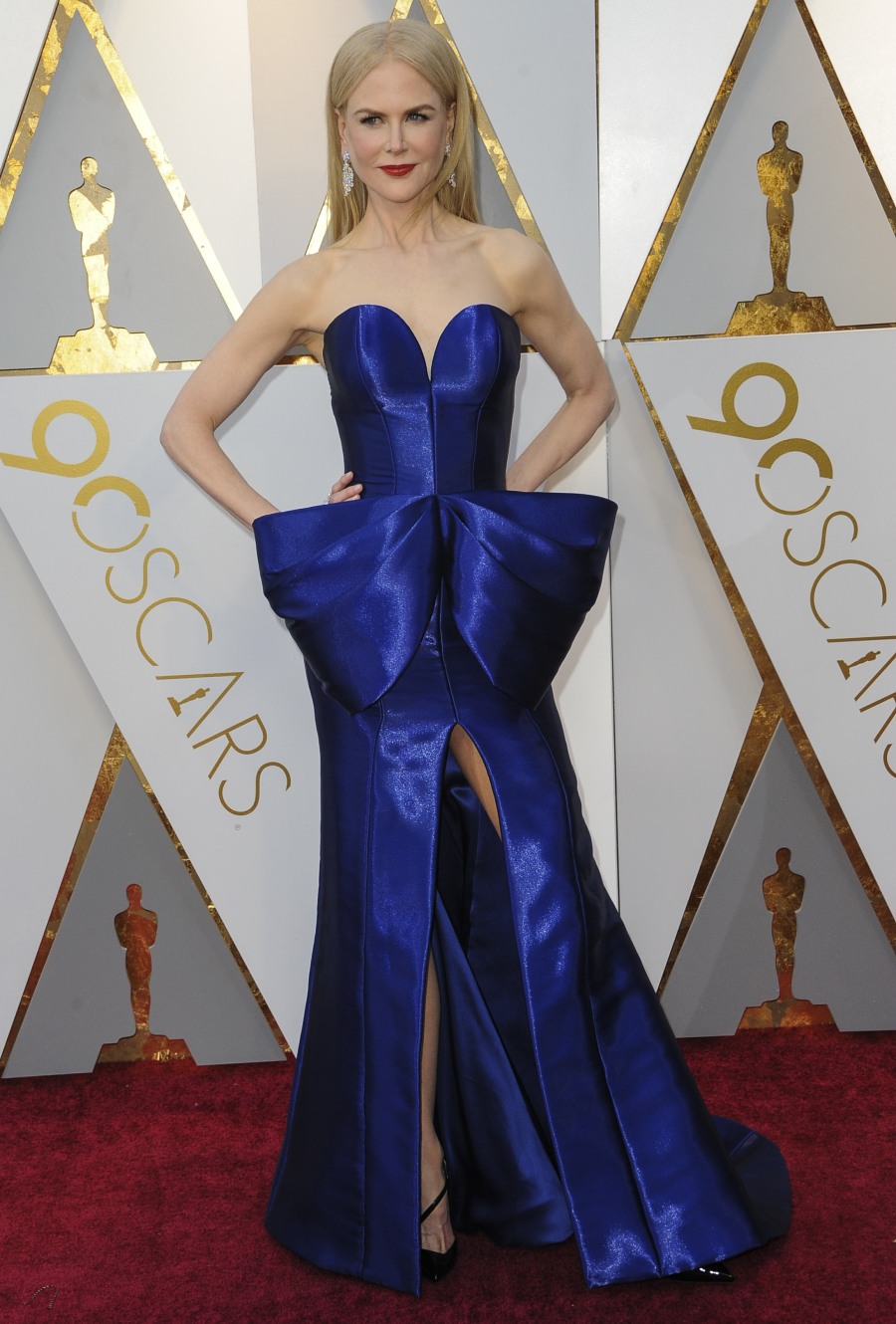 Sally Hawkins was also in Armani Prive. She's been wearing versions of this dress to most of the awards shows, which I don't mind – I get the feeling that she's not a fashion It Girl, nor does she want to be an It Girl. But she knows well enough to simply get a decent Armani dress and wear it to the Oscars, which is fine. She looks fine. There were a lot of cutaways to Sally, and it warmed my heart to see her sitting beside Octavia Spencer, and they looked like they were having a ball together.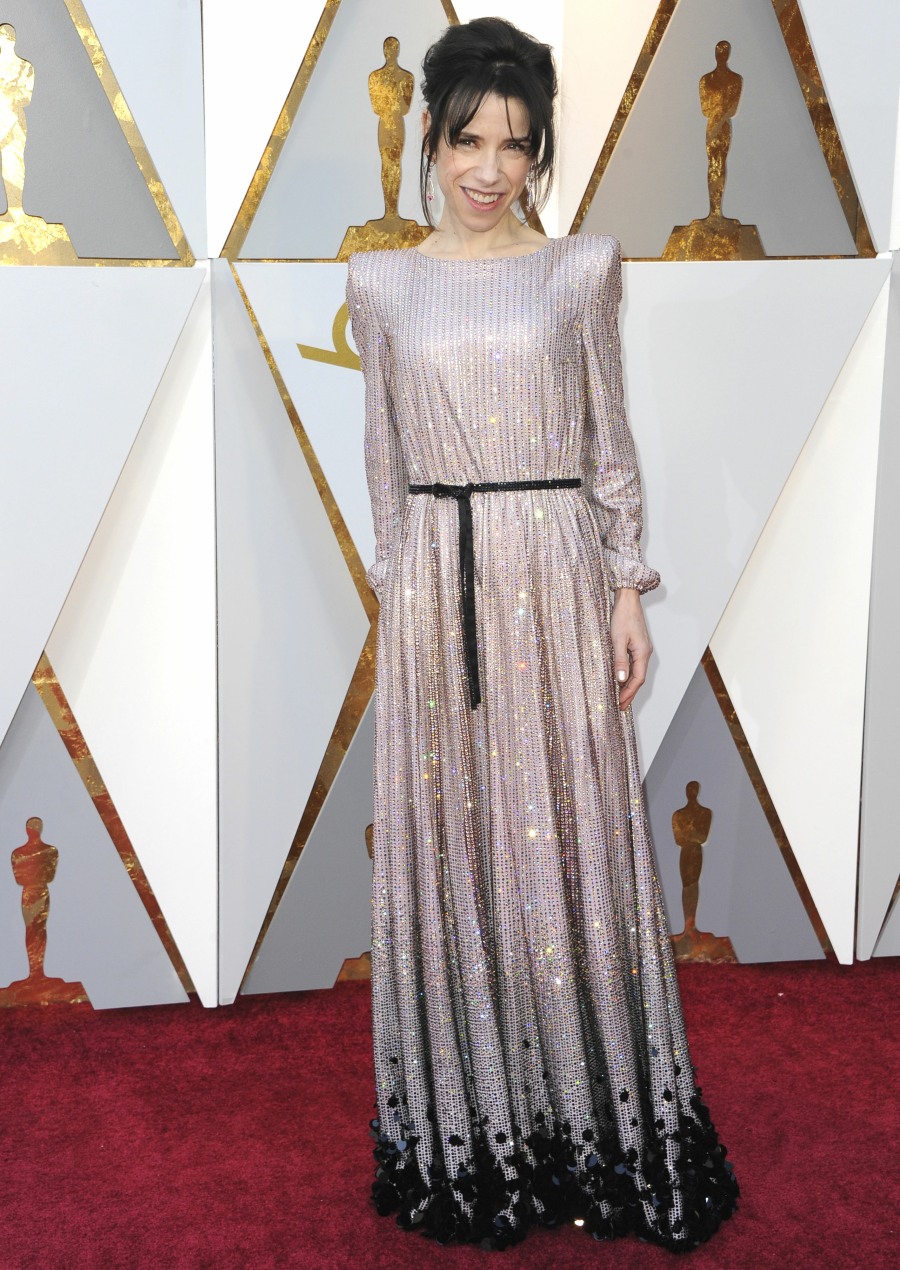 I always have such strong feelings about pale white women choosing to wear shades of pale, glittery nude/beige. Allison Williams in this Armani Prive is no different – unlike Sally, Allison does want to be a fashion It Girl, and Allison has a lot of fun dressing up for these events. So why this gown? Why this color? The gown itself is structured beautifully and it's a perfect "Oscar gown." I just wish it had been in a darker, richer color. Nude/beige shades were "on trend" for this Oscars though.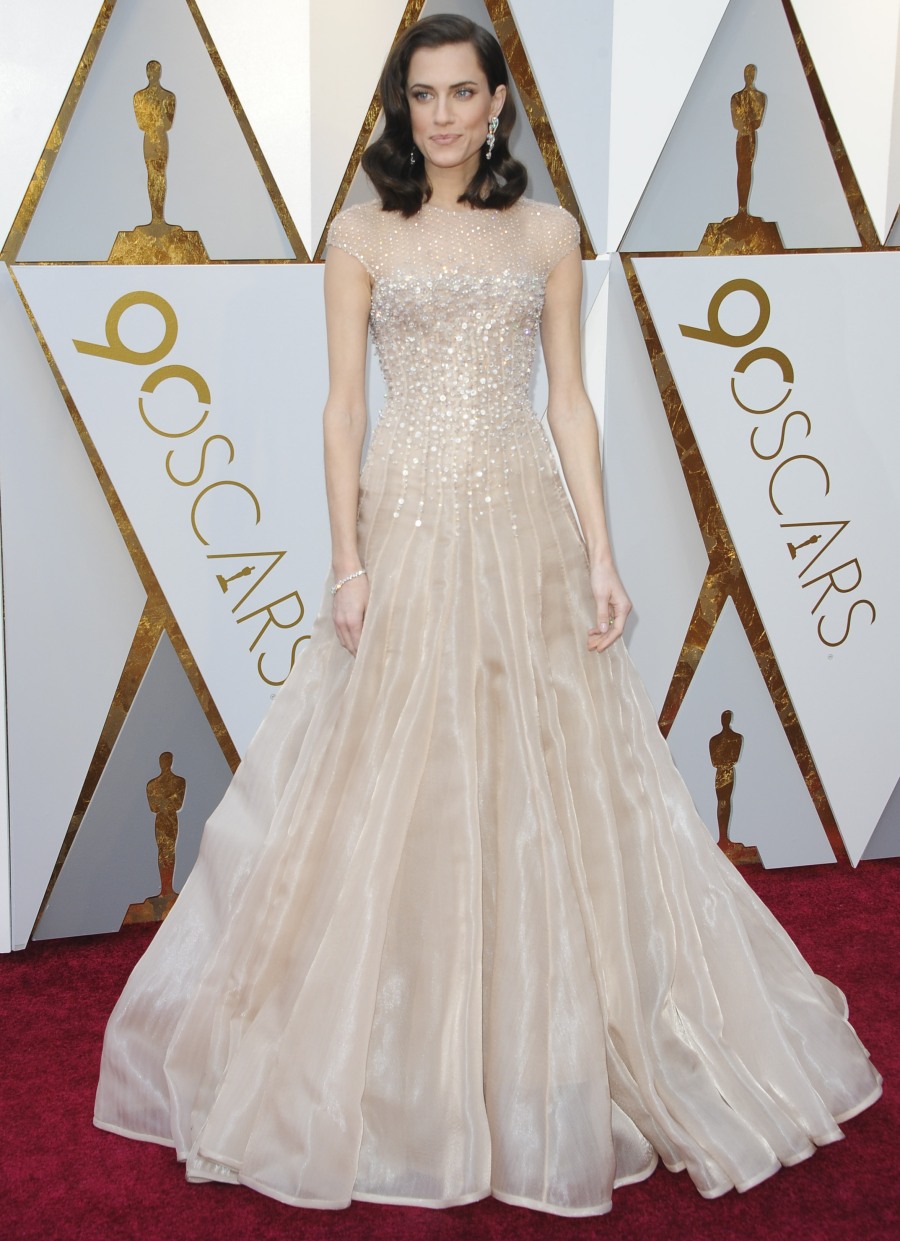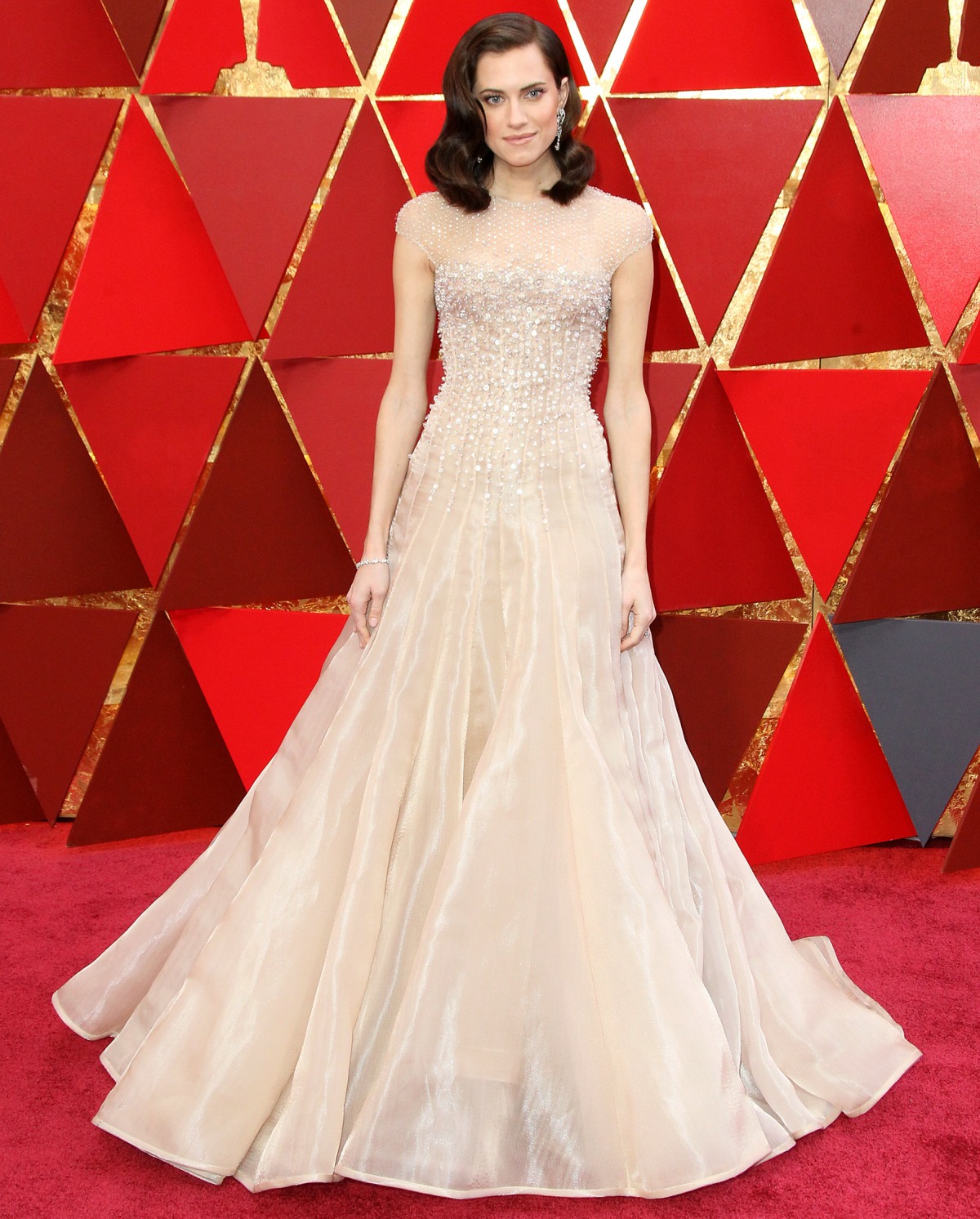 Armie Hammer & his wife Elizabeth Chambers both wore Armani as well. There were a lot of individual-looking tuxedos last night and I kind of loved Armie's velvet tux. He looked good, honestly.
Photos courtesy of Getty, WENN.