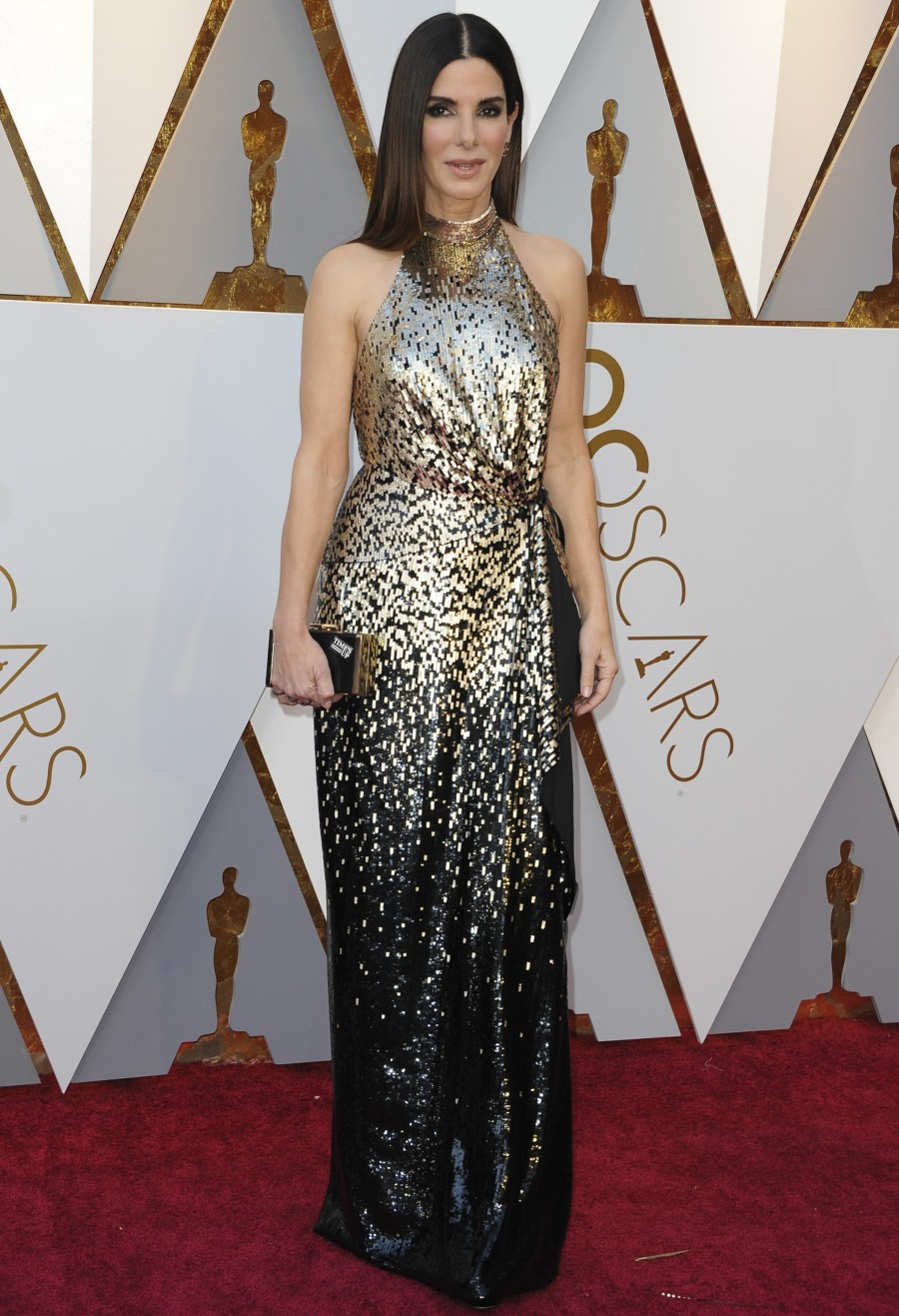 I really do love Sandra Bullock. Out of all the women who get the "America's Sweetheart" moniker, I've always felt like Sandra Bullock is truly the one we root for. She's not an a–hole to people, she does her work, she's not a famewhore, she carries herself with grace and she seems like she would genuinely be a cool person to hang out with. But my God, she's never been good at red carpets, right? Like so many women of her generation, Sandra is sort of stuck in time with her styling – the pin-straight hair with a center part, the nothingburger Louis Vuitton gown, the uncomfortable-looking fillers… it's a problem for Sandra, Nicole Kidman, Jennifer Aniston and more. Anyway, I don't like this LV gown at all – the neck is too high. But honestly, it's far from the worst thing she's worn.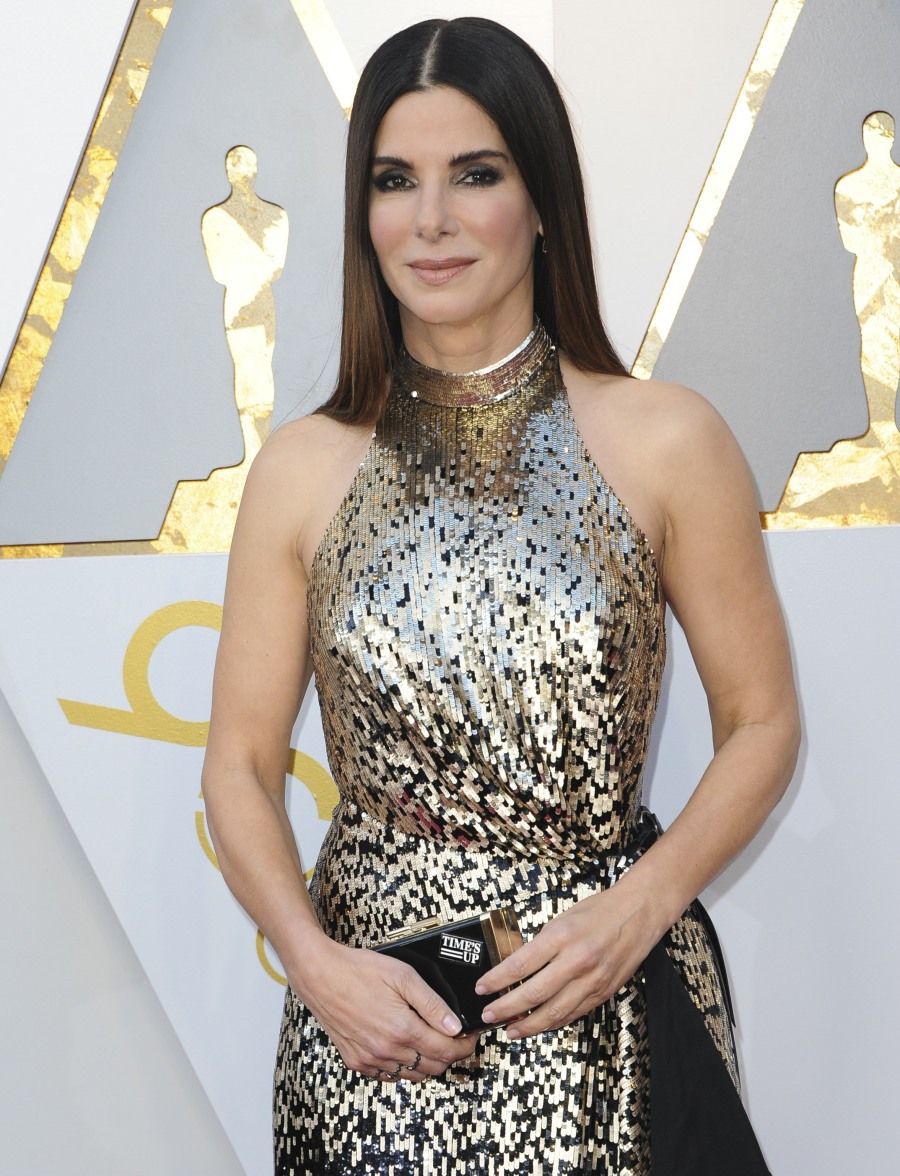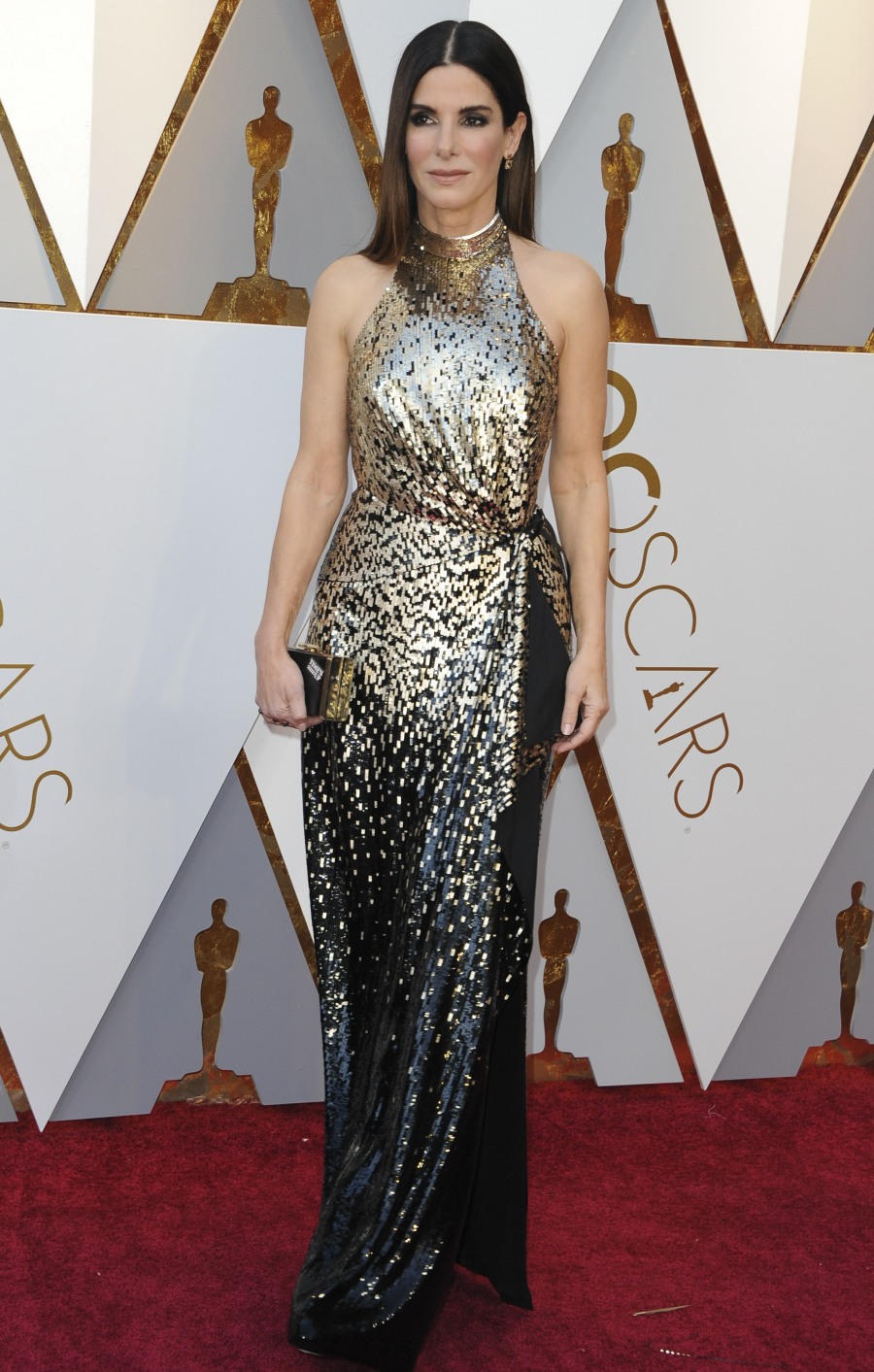 Also: we got a Practical Magic reunion and I AM HERE FOR IT. I love that movie. They're very sweet together!
Practical Magic (1998) pic.twitter.com/ZEfEkCgNxm

— rachel syme (@rachsyme) March 5, 2018
Speaking of Louis Vuitton, Emma Stone wore an LV suit/tuxedo because as last year's Best Actress winner, she got to present. They shook it up actually – Emma presented Best Director, not best actor. This is a classic "I won last year and I'm presenting this year so I want to be comfortable" ensemble. Do you like it? I hated it on the red carpet shows, but in photos, it's actually not that bad. I wish the jacket was something other than satin, and I wish the cut had been a lot different on the jacket too. That's my only real complaint. No, of course not! I have other complaints. Her hair is really bad here. Did she try to straighten out her janky perm?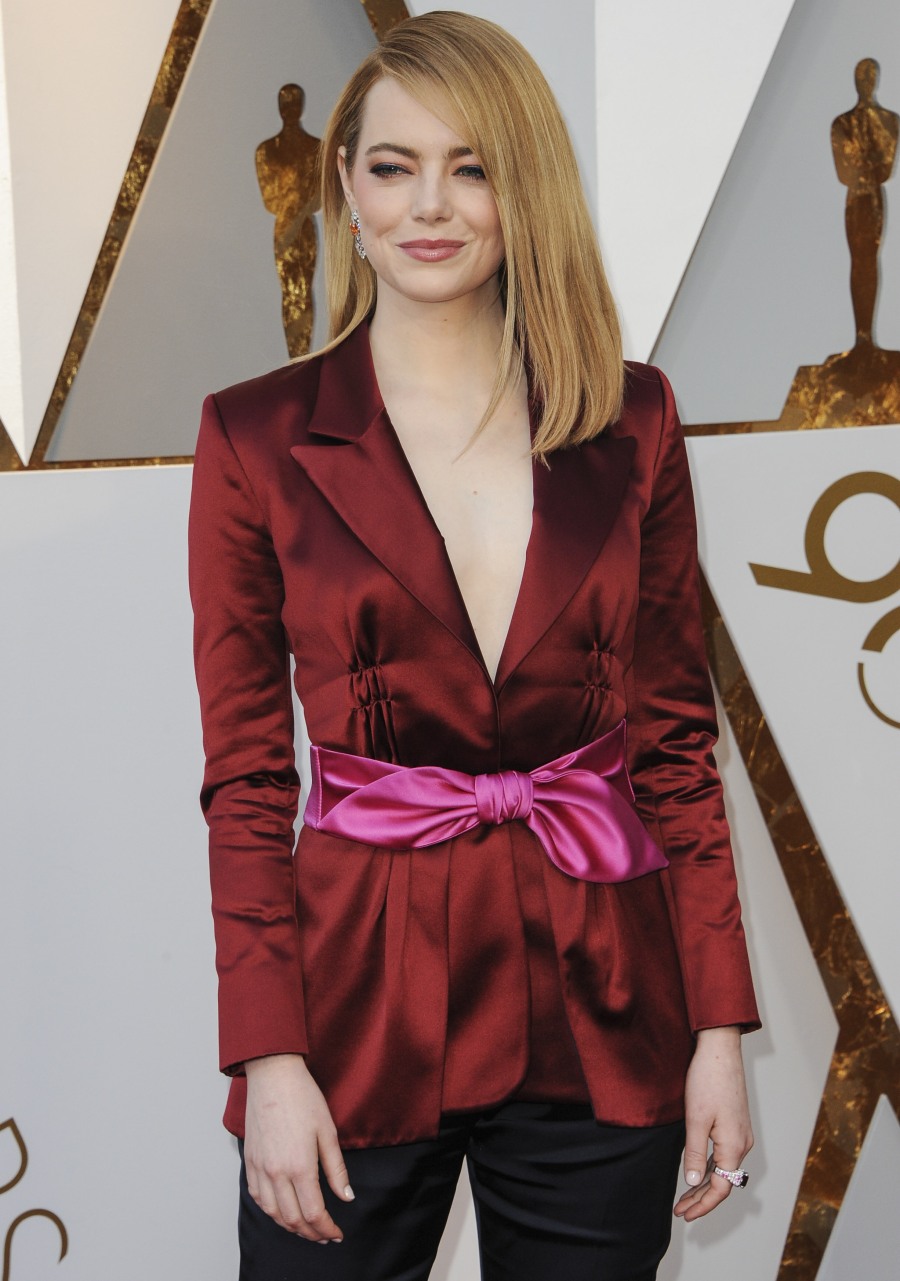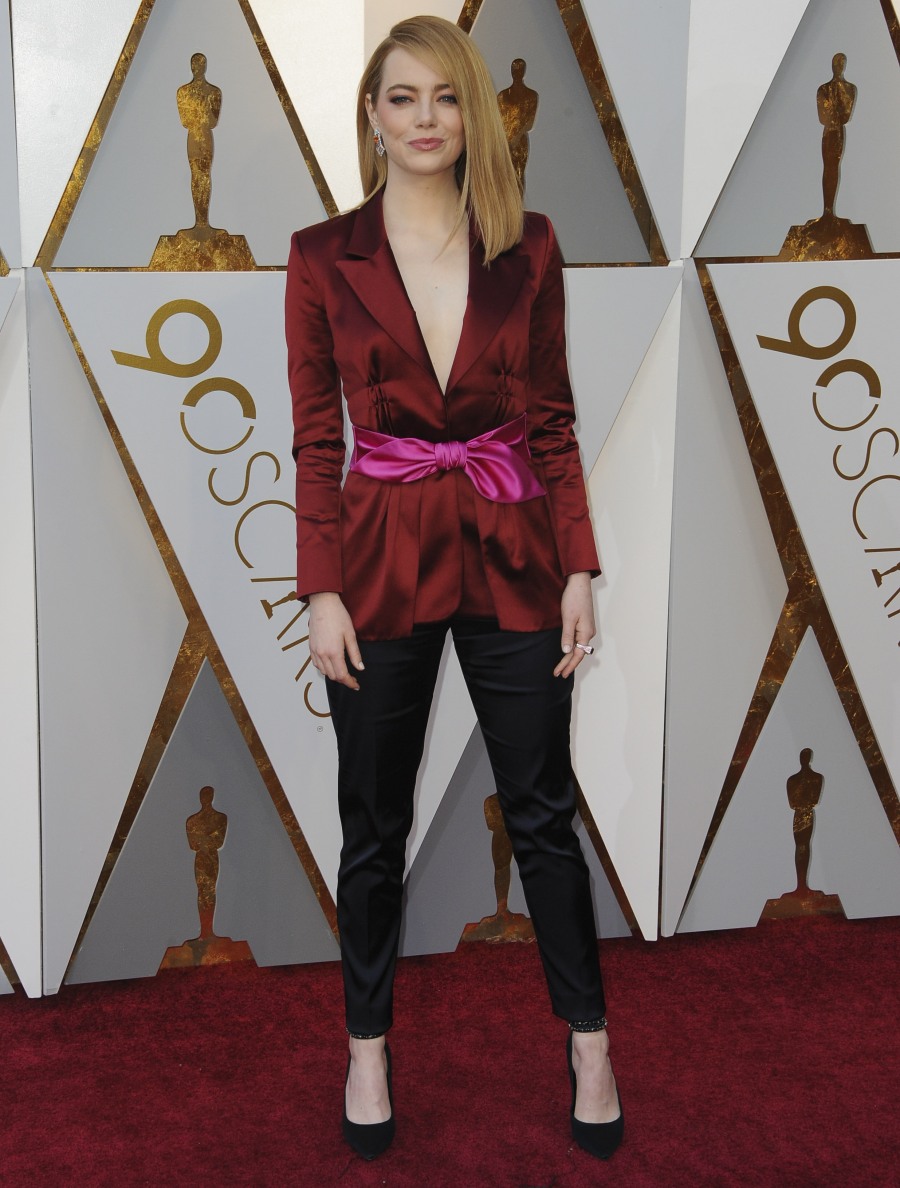 Photos courtesy of WENN.