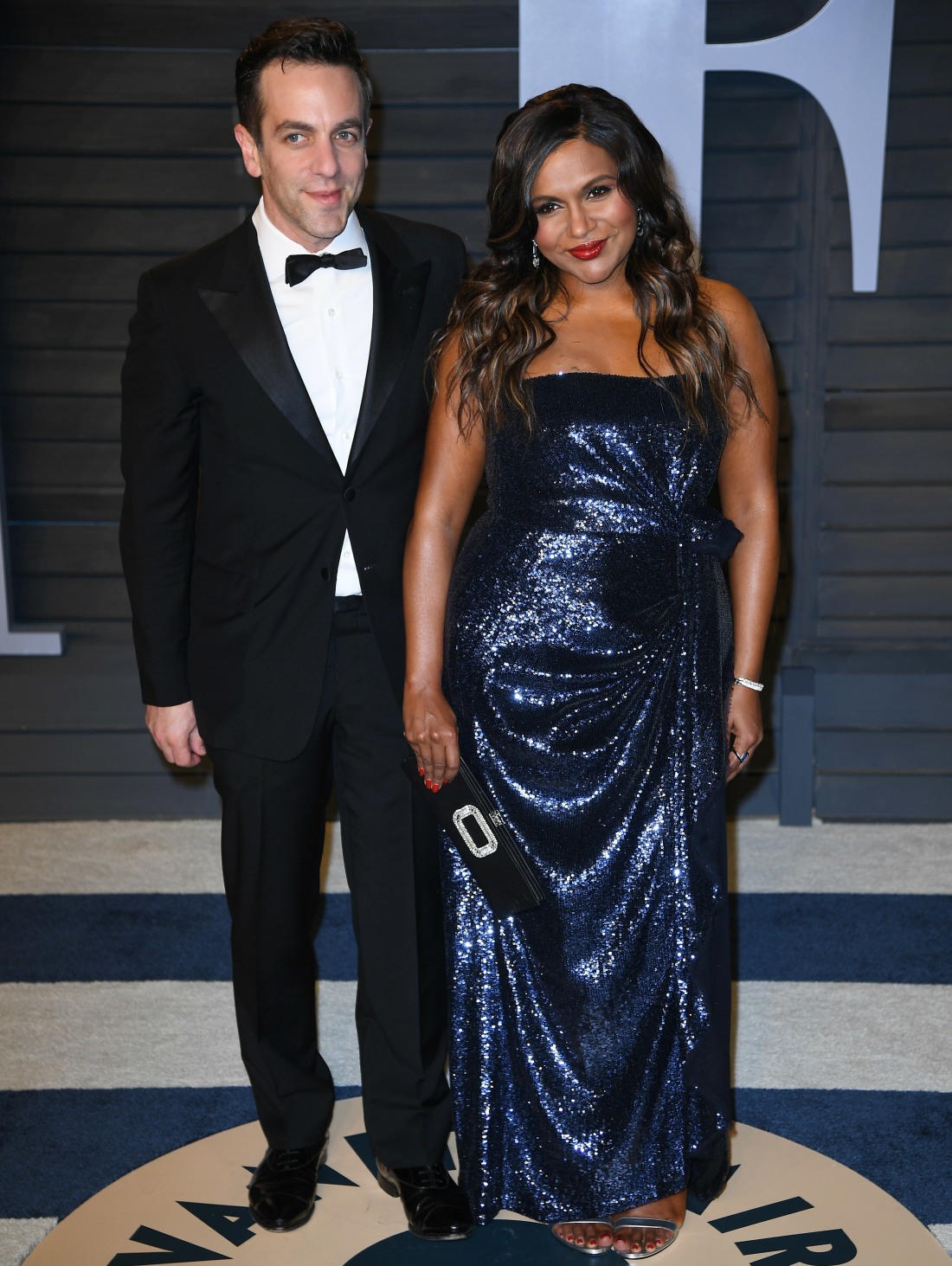 Just FYI: after staying up all night to watch the Oscars and then waking up crazy-early for Oscar coverage, we're shuffling most of the Oscar-party photos off for tomorrow. There are tons of party photos left to come in, but people were arriving to the Vanity Fair Oscar party at the Sunset Tower pretty early, so here's a taste of the Oscar party fun. Really, I just want to talk about the fact that MINDY KALING went to the VF party with BJ NOVAK. So, what's the deal? She had a baby, we still don't know the paternity (nor does she need to tell us, but still!!), and now she and BJ Novak are off doing the same "are they dating?" thing. I don't get it. Mindy's dress is Prabal Gurung.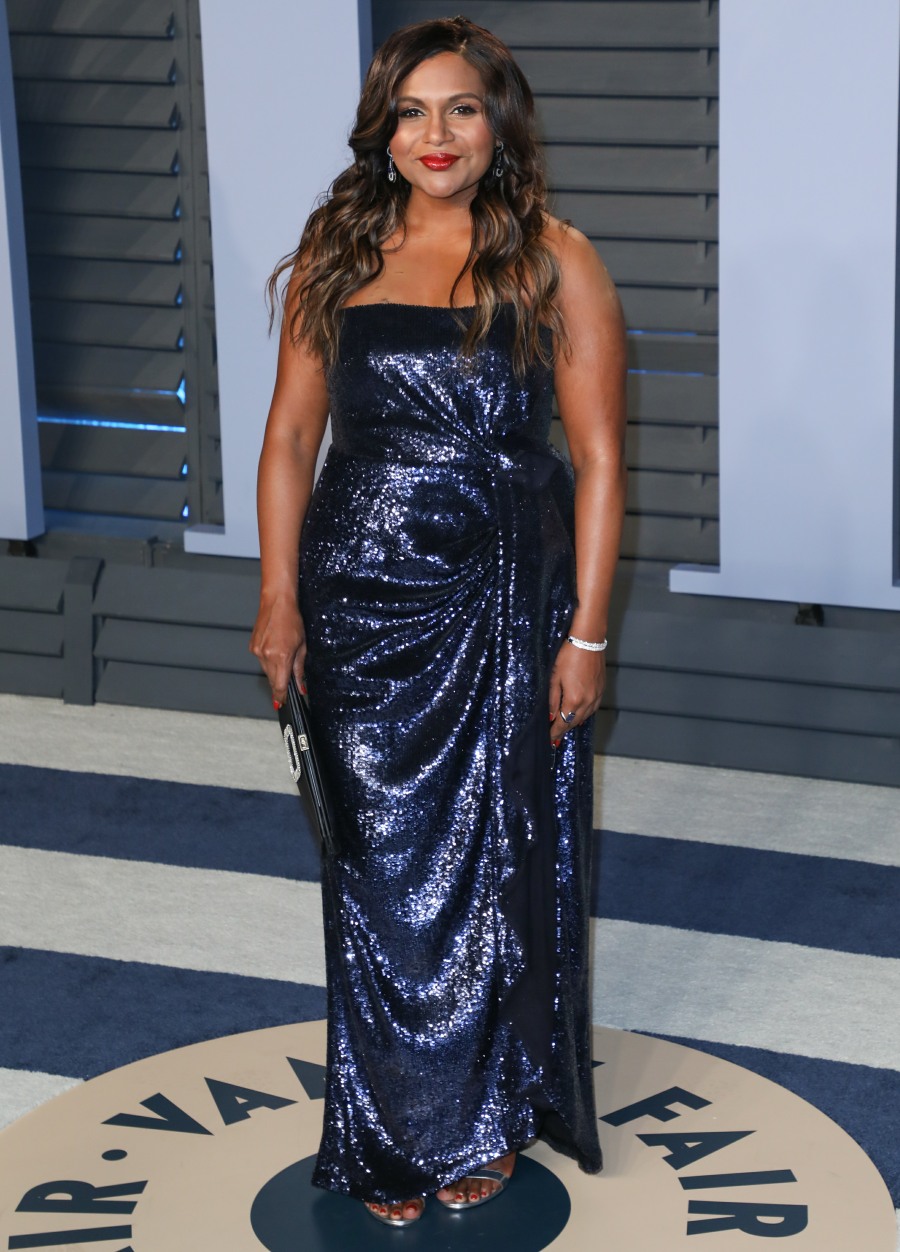 Janelle Monáe in Christian Siriano. I love her. I wouldn't love this ensemble on anyone else.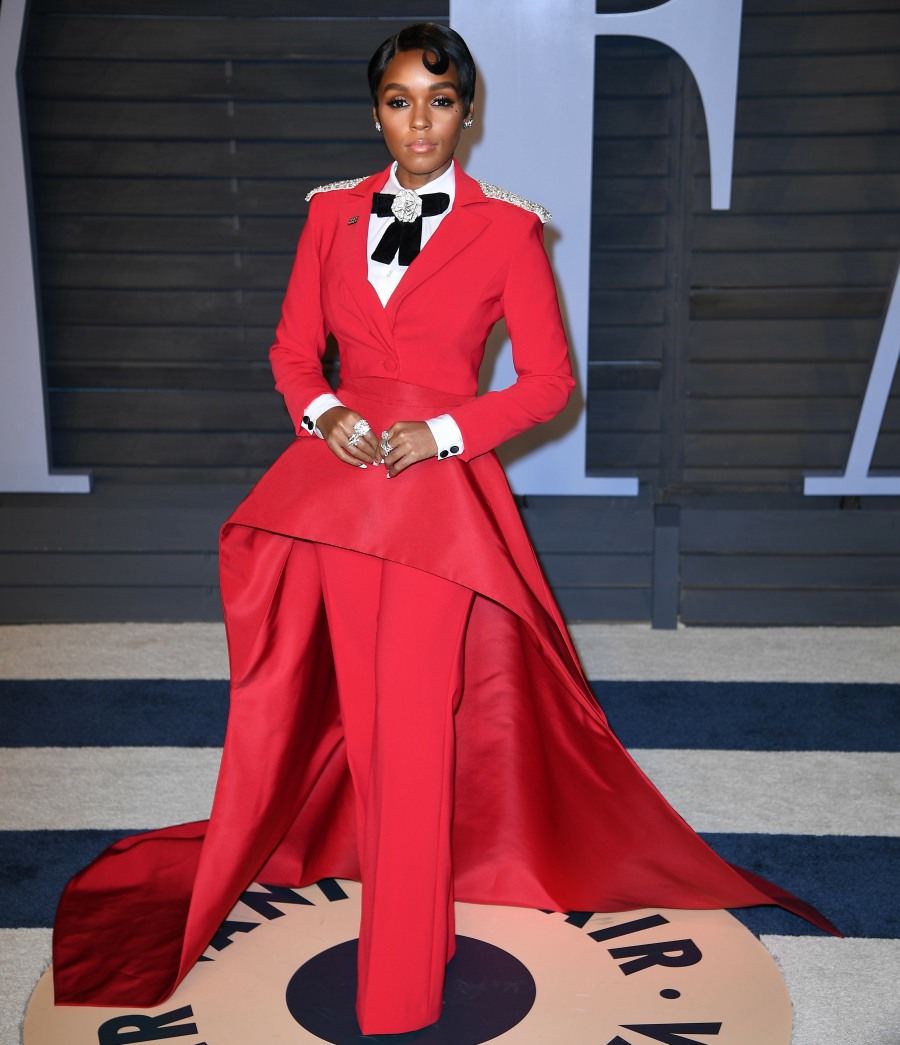 Monica Lewinsky went to the Oscar party. Sure, why not? VF just published her weird "is my story a #MeToo story?" article so I guess that's how she got the invite. Also: ladies with curvier figures, do not wear satin dresses. Just say no.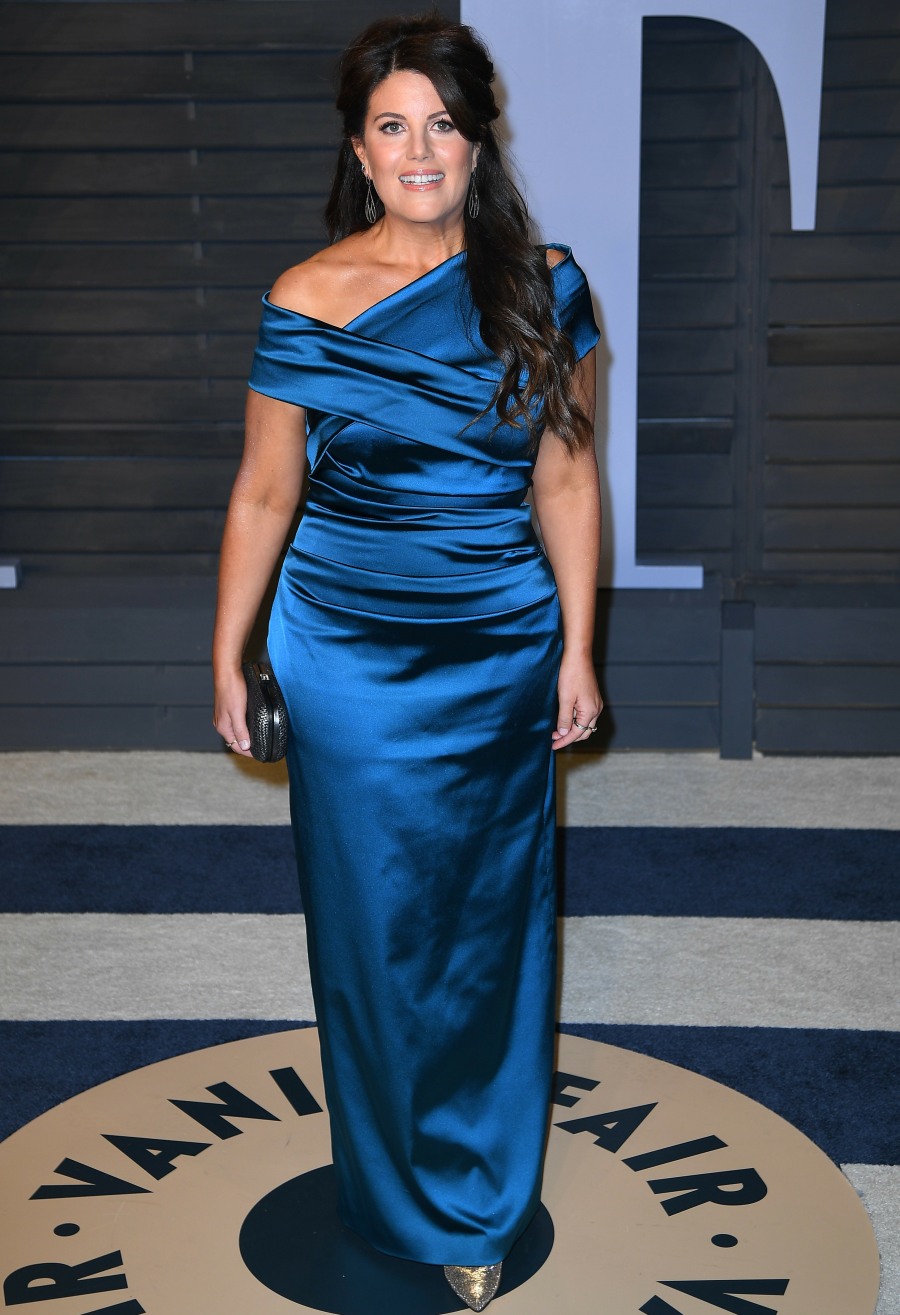 Jared Leto's out here channeling Jim Morrison. This ensemble is Gucci, so it's not *really* anything Jim Morrison would have worn (or is it?). Jared has been suspiciously quiet for months. Does anyone else wonder if that was by design during the #MeToo revelations? I wonder.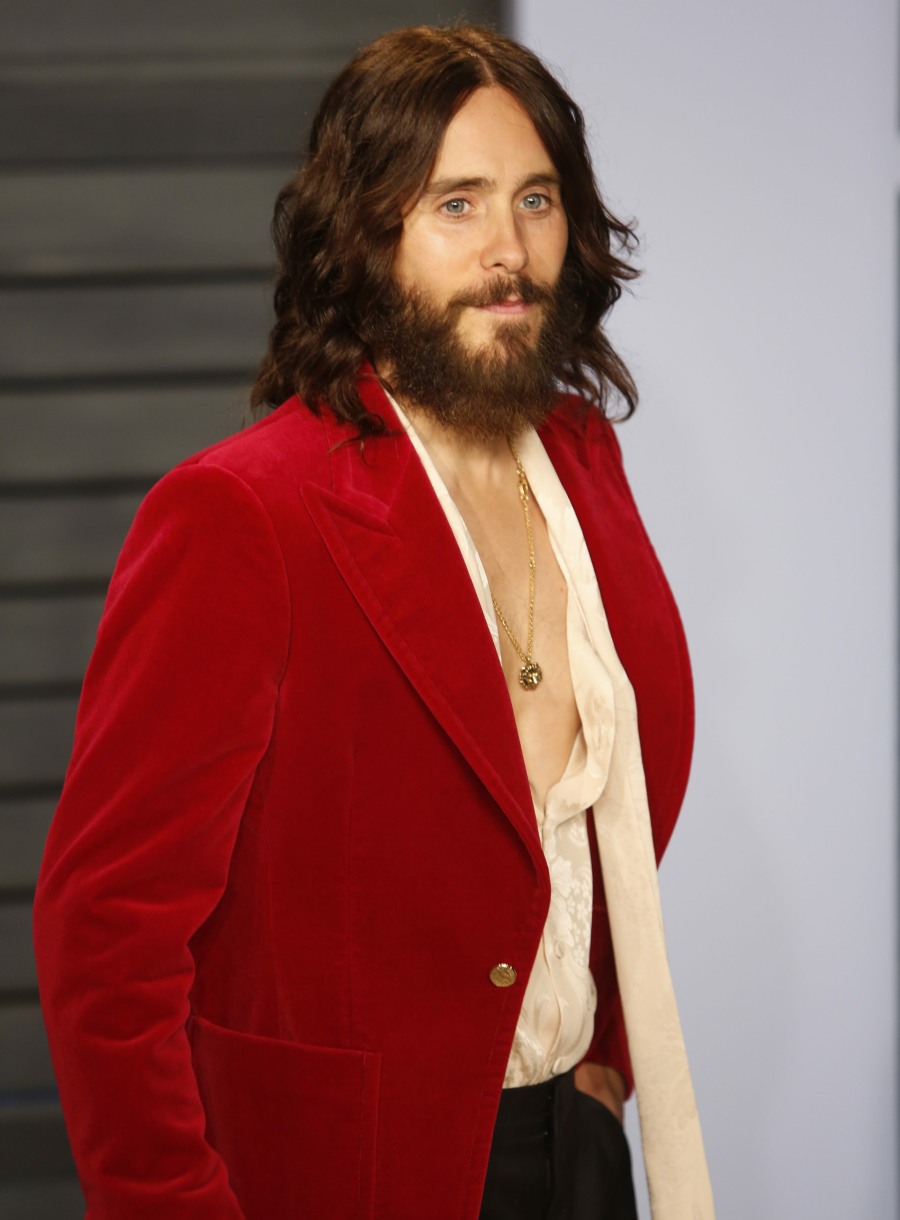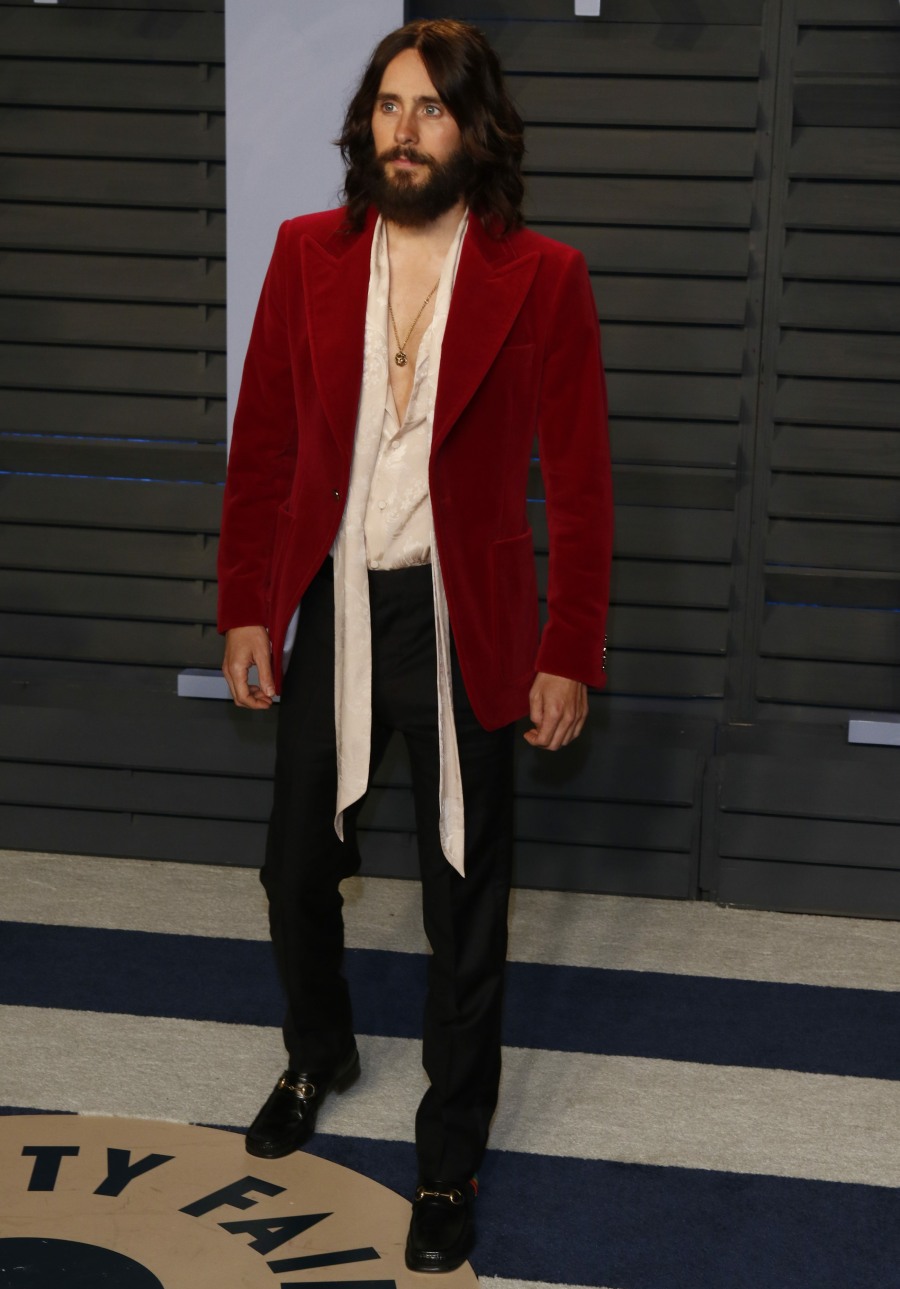 Photos courtesy of WENN.