People were gaga over Jennifer Garner's bright blue Versace gown last night, which could have been a home run with the right styling. I love the long chiffon train, fitted bust and asymmetric neckline. The gathering at the waist and side of the skirt are perfection. Her hair hung loose with too long but very well done extensions. In her red carpet interview on ABC Garner gushed about working with Lena Dunham and Jenni Konner, she has a show on HBO coming up with them, and I was reminded of how extra she is. Still, she looks so much better after ditching 230 pounds of dead weight. (Credit to the Twitter userwho wrote that.) Her arms looked so toned and strong too, you can tell she's been training for a starring action role. Garner introduced the In Memoriam segment. Jennifer Aniston had that gig last year, just saying.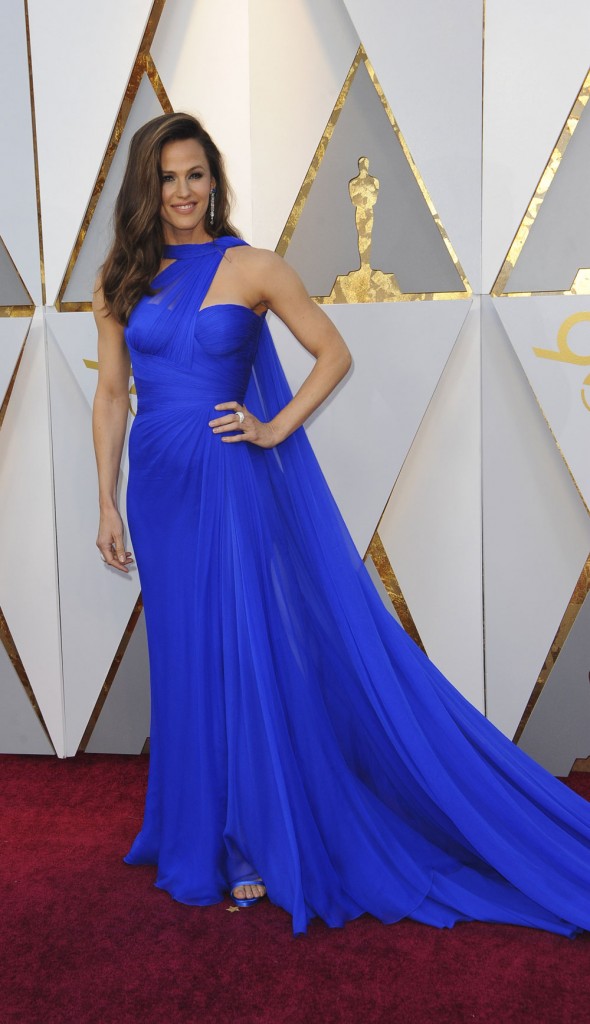 Mira Sorvino and Ashley Judd walked the red carpet together and were there to represent the MeToo movement. Ashley and Salma Hayek appeared on stage with Annabella Sciorra, whose career was ruined by Harvey Weinstein after he raped her. (I'm not using the qualifiers "allegedly" or "accused" f-k that.) Mira appeared in the video montage which the three women introduced celebrating diversity in film. It was the best video of the night. In terms of fashion, Mira is in Romona Keveza and Ashley is in Badgley Mischka, both gorgeous gowns. I would have liked to see Mira in a brighter color, but washed out pastels were on trend last night.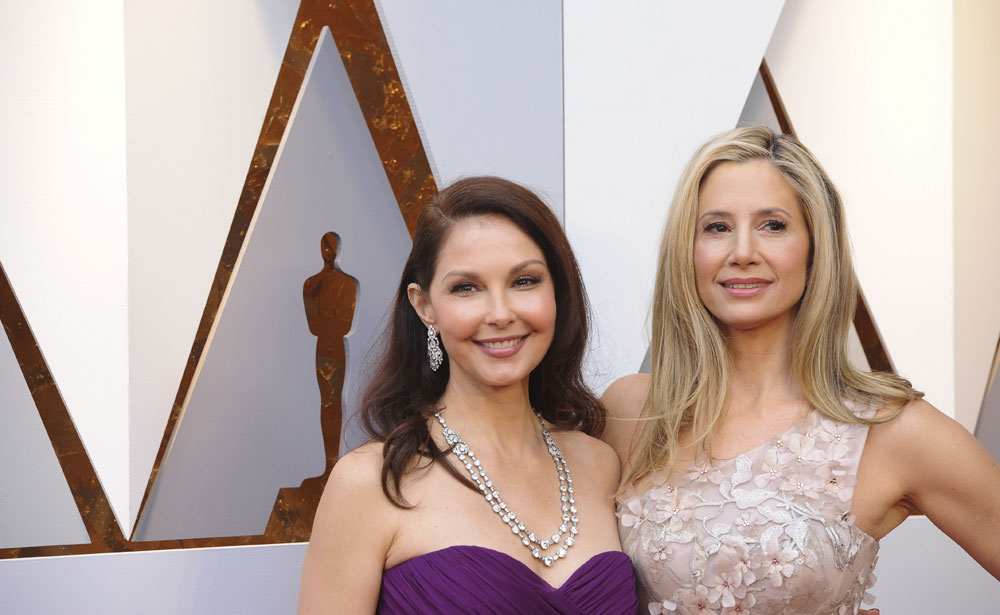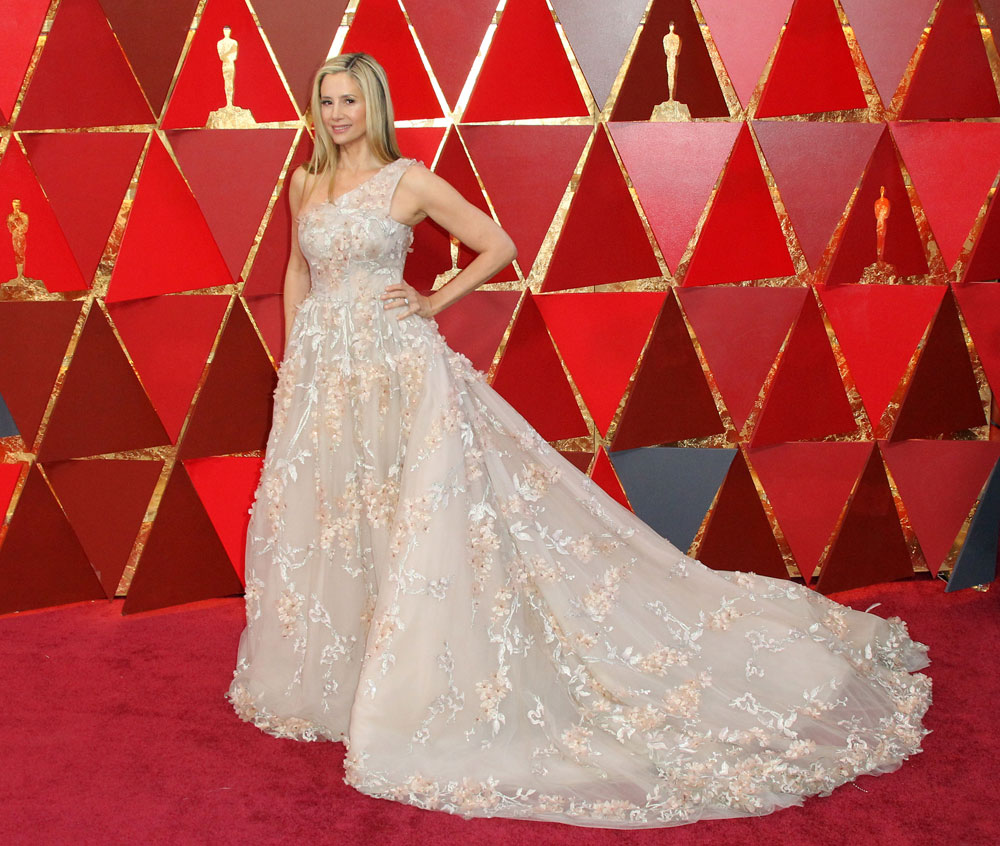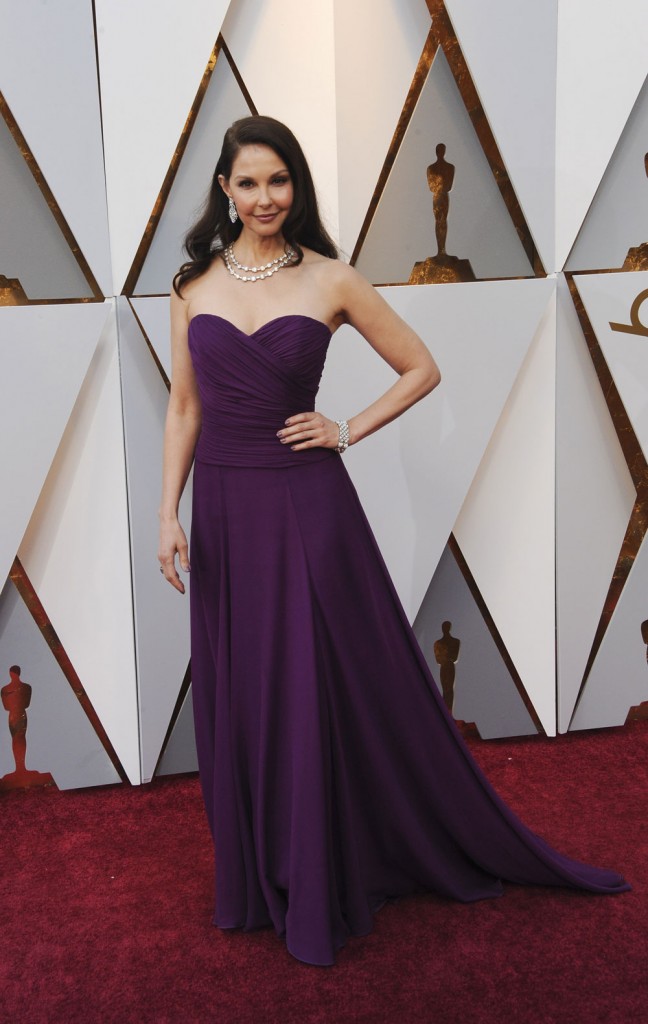 I know that Phantom Thread is somewhat controversial in that it's a weird film about an abusive relationship but I absolutely loved it. Lesley Manville, who was nominated for Best Supporting Actress, gave an incredible performance that should have received more attention. She was in Anna Valentine, a couturier from London whom she also wore to the BAFTAs. While I don't like the color or cut of this dress and find the puff sleeves overdone, the craftsmanship is exquisite. This is a nod to the film and the design is much different than the BAFTAs gown she wore. This may not be wholly flattering, the contrasting stripes are strange, but it's a thoughtful gown with risky details. Also, I just learned that Lesley was married to Gary Oldman from 1987 to 1990. That's probably ancient history to her.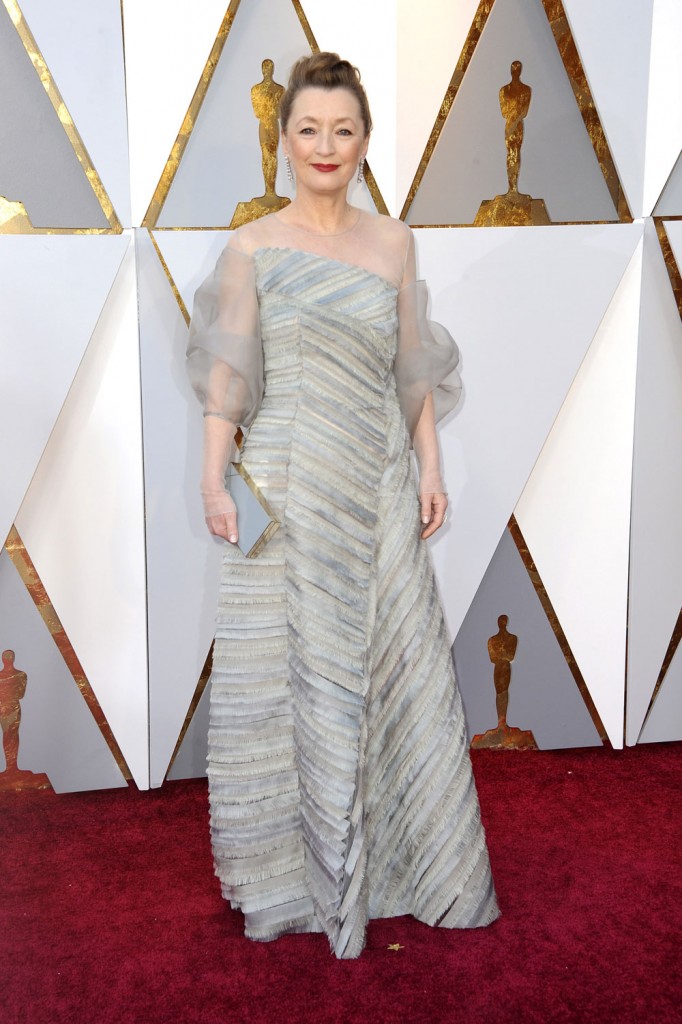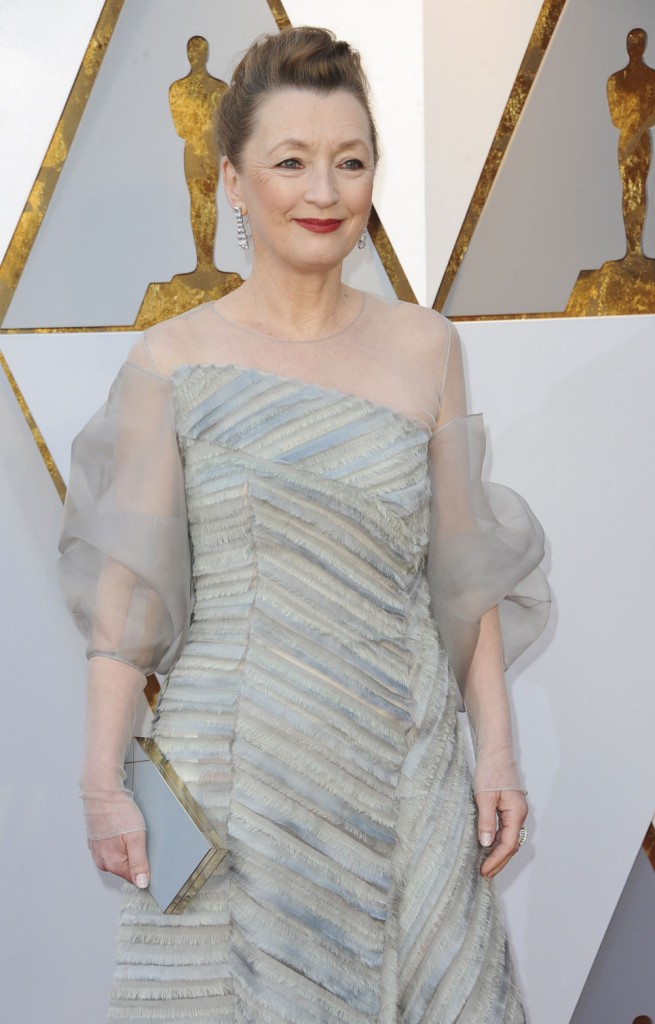 Photos credit: WENN.com