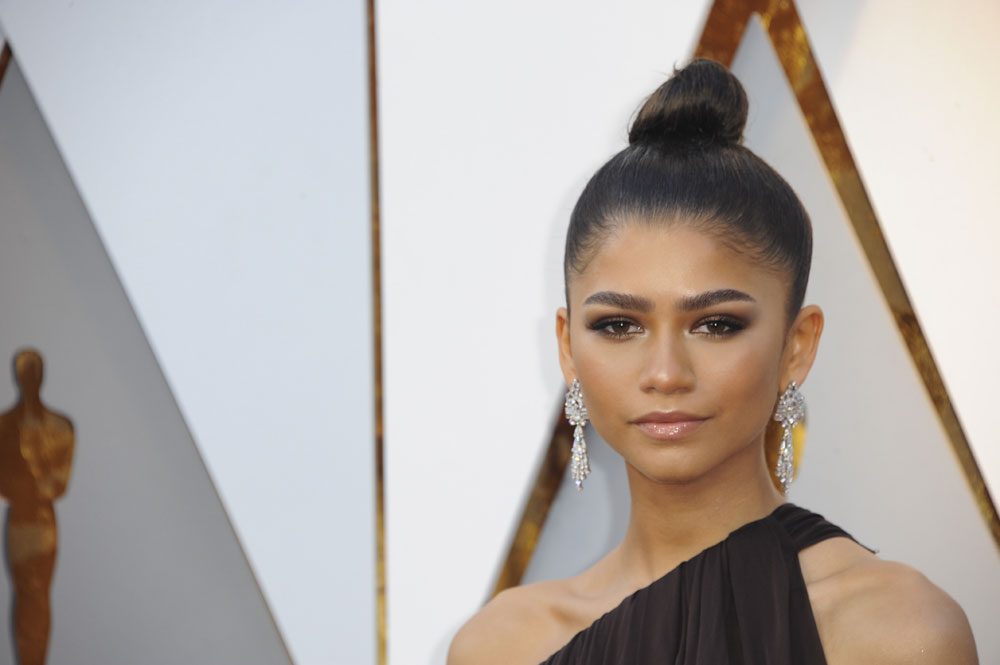 Presenter Zendaya was there to introduce the performance of "This is Me," which was the only nomination for her film The Greatest Showman. Hugh Jackman, who hosted the Oscars in 2009 (my favorite Oscar ceremony by far), wasn't even there and was surely disappointed that his passion project wasn't recognized by the Academy. Zendaya was in burgundy Giambattista Valli, in a gown that had one ruffled off the shoulder sheer sleeve. They gushed during E!'s Red Carpet Roundup panel about Zendaya's stylist, Law Roche, and how he doesn't do her wrong, but this dress is not that great. It just has that one feature, weird sleeves are a bad trend at the moment, and the color is off somehow. I guess this is a decent enough presenting gown and maybe Zendaya wanted to look unique without stealing focus.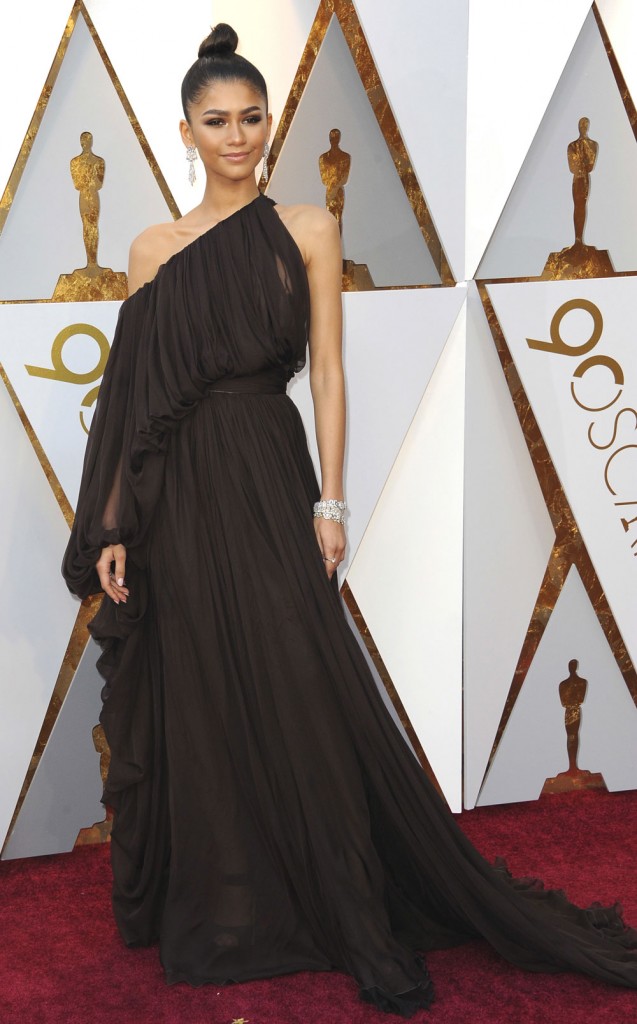 Gina Rodriguez was in a deep v-neck pale peach Zuhair Murad gown with a scattered sequin pattern, a braided metallic belt and a dramatic sheer skirt with folded sides. This was gorgeous and I loved the way it moved on stage. It was like the center was independent of the sides. She presented Best Visual Effects with Tom Holland, they were so cute together and was enthusiastic. I'm a fan.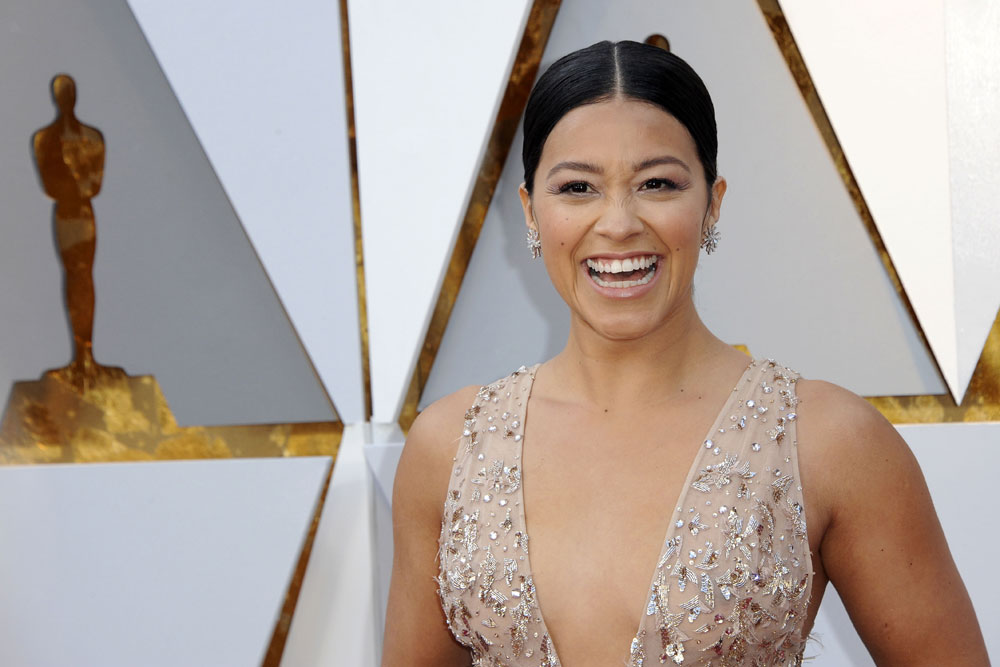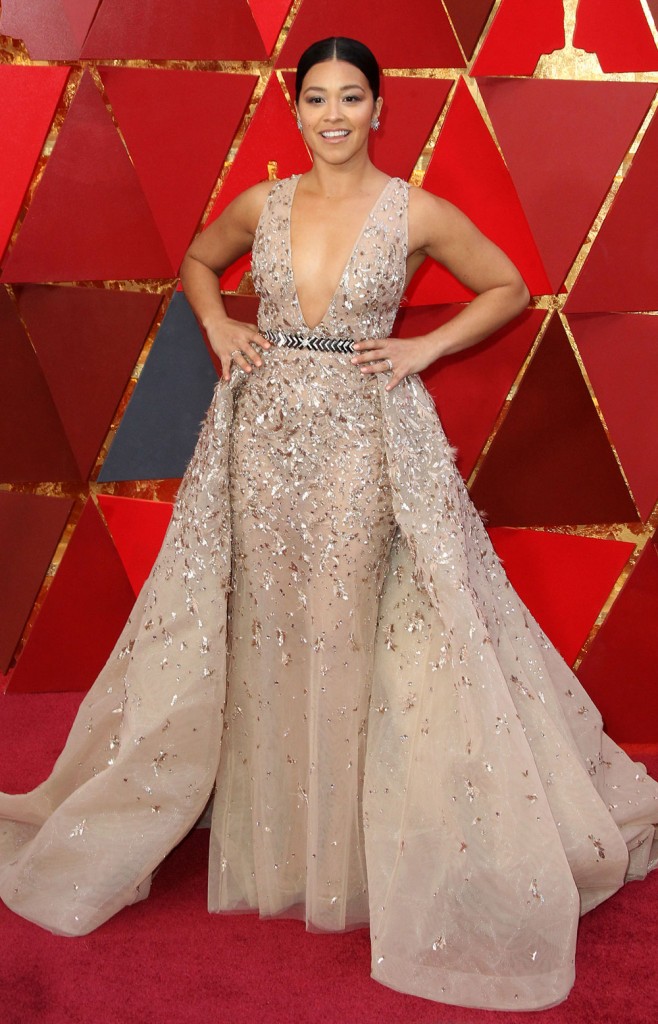 Eiza Gonzalez, whom I only know from Baby Driver and the fact that her burgeoning relationship with Josh Duhamel was publicized almost immediately, was a standout in this canary yellow Ralph Lauren column gown with cutouts. She wants to get noticed and she was. She looked flawless on camera. Eiza presented Sound Editing and Mixing along with her costar, Ansel Elgort. I know a lot of you were side eyeing that but did you see Baby Driver? It was all about music and it was so enjoyable I saw it twice in theaters.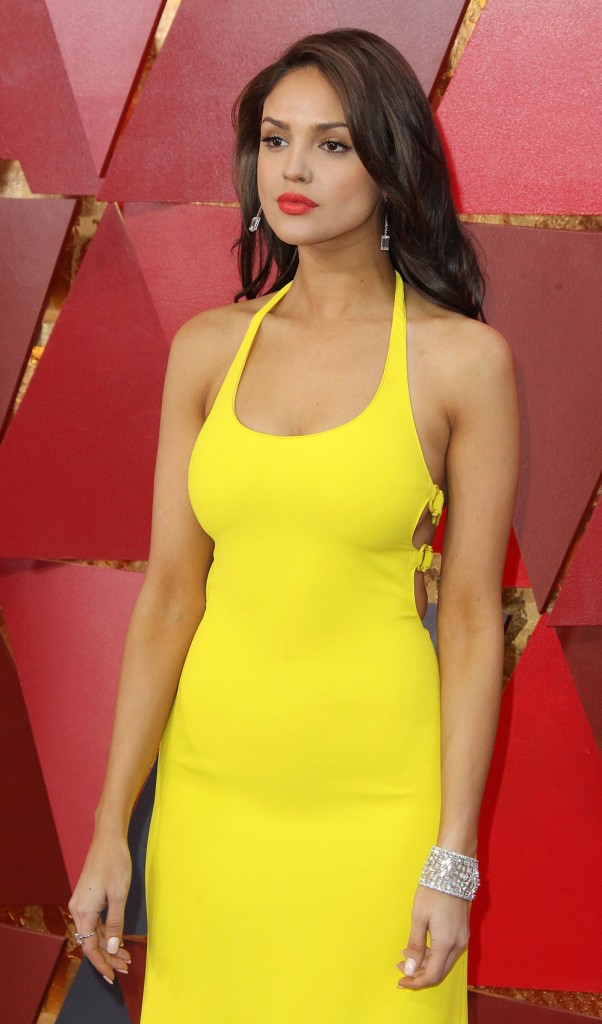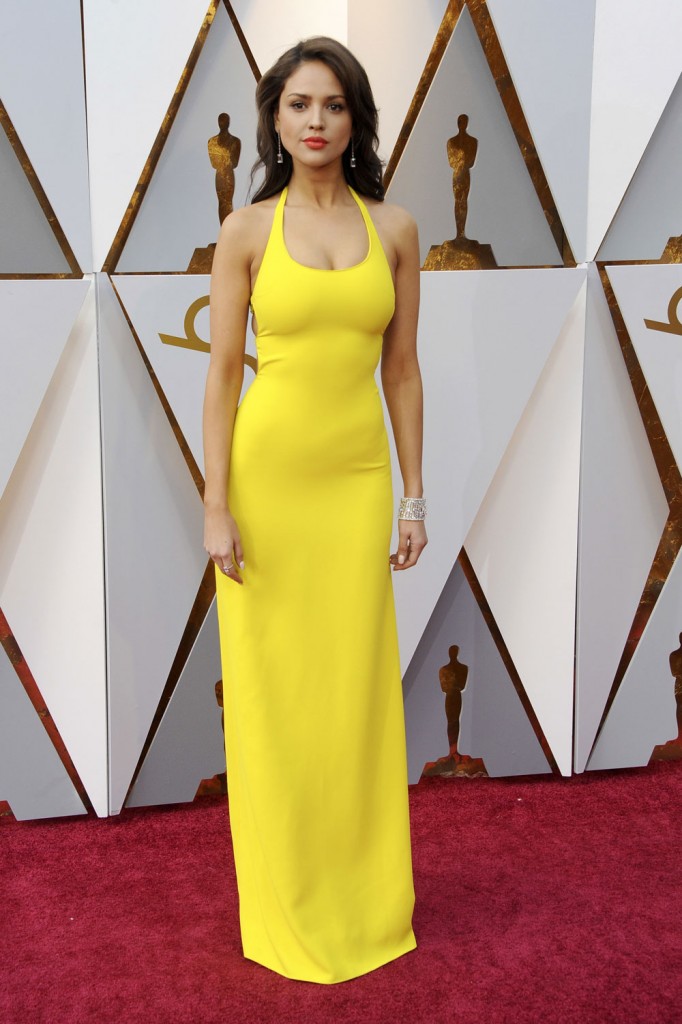 Leslie Bibb was there supporting her husband, Sam Rockwell, who won Best Supporting Actor for Three Billboards. She was one of the few women in black. I loved her gown, a v-neck J. Mendel with a wavy stripe pattern and sequin straps. This is both glamorous and understated.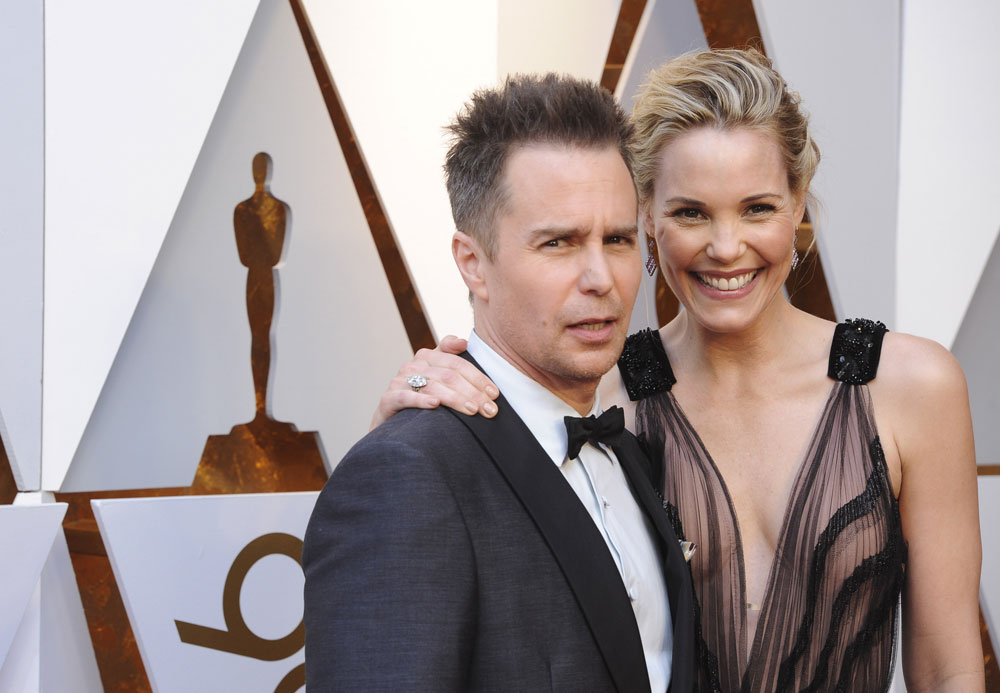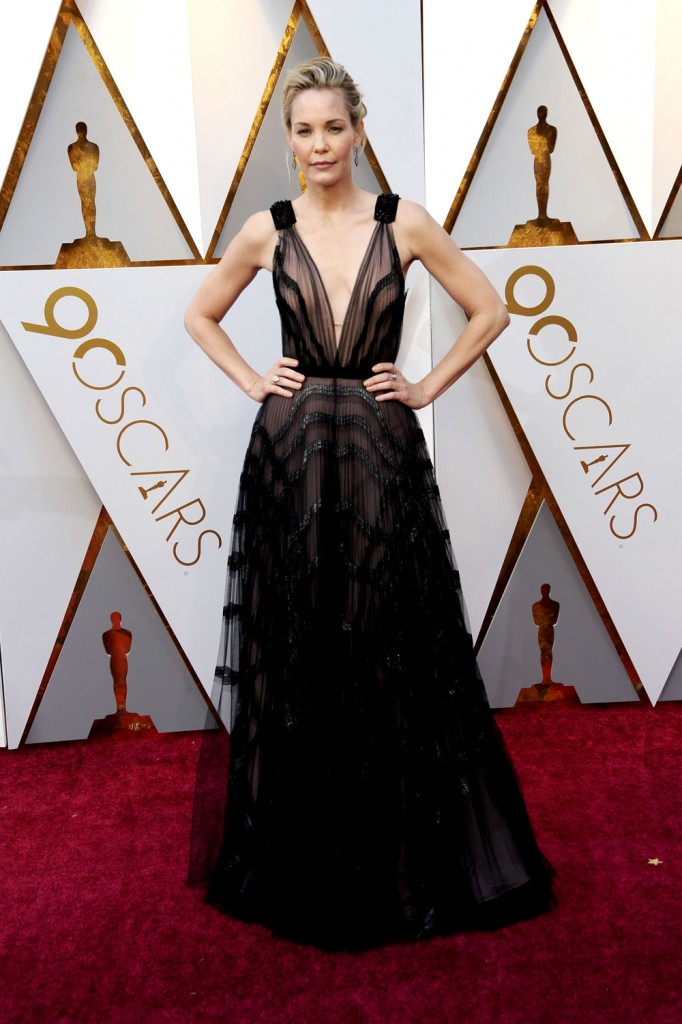 Emily V. Gordon, who was nominated for Original Screenplay for co-writing The Big Sick with her husband, Kumail Nanjiani, was also in J. Mendel. I'm glad that Get Out won in that category, it should have won Best Picture too, but The Big Sick was a close second for me. Emily and Kumail did win in that category at The Independent Spirit Awards Saturday night. So many people at the Oscars talked about dreams and pursuing your goals and these two epitomize that to me. They took the tragic story of the beginning of their relationship, made it into a romantic comedy and were at the freaking Oscars together! Emily gets a pass on this dress. I'll go harder on her next year.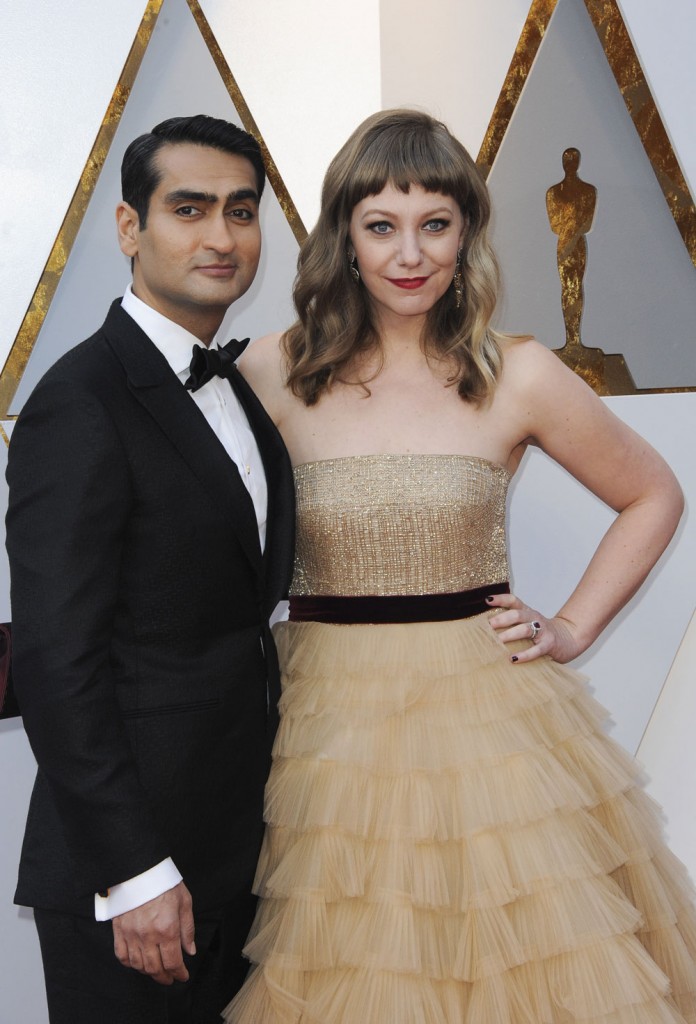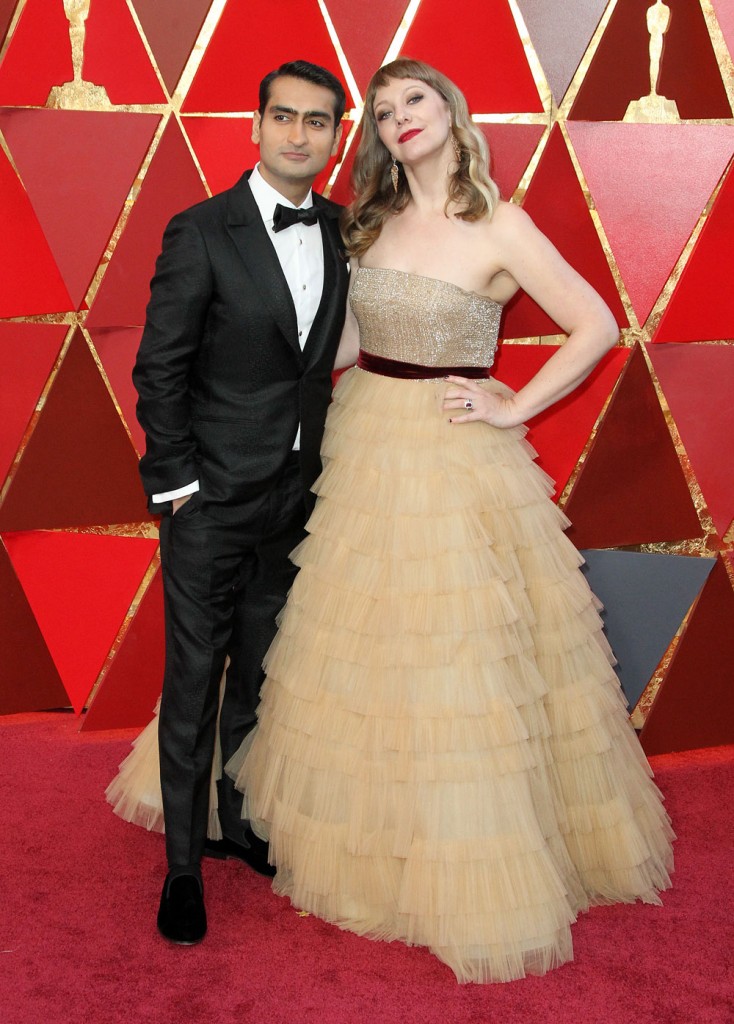 photos credit: WENN