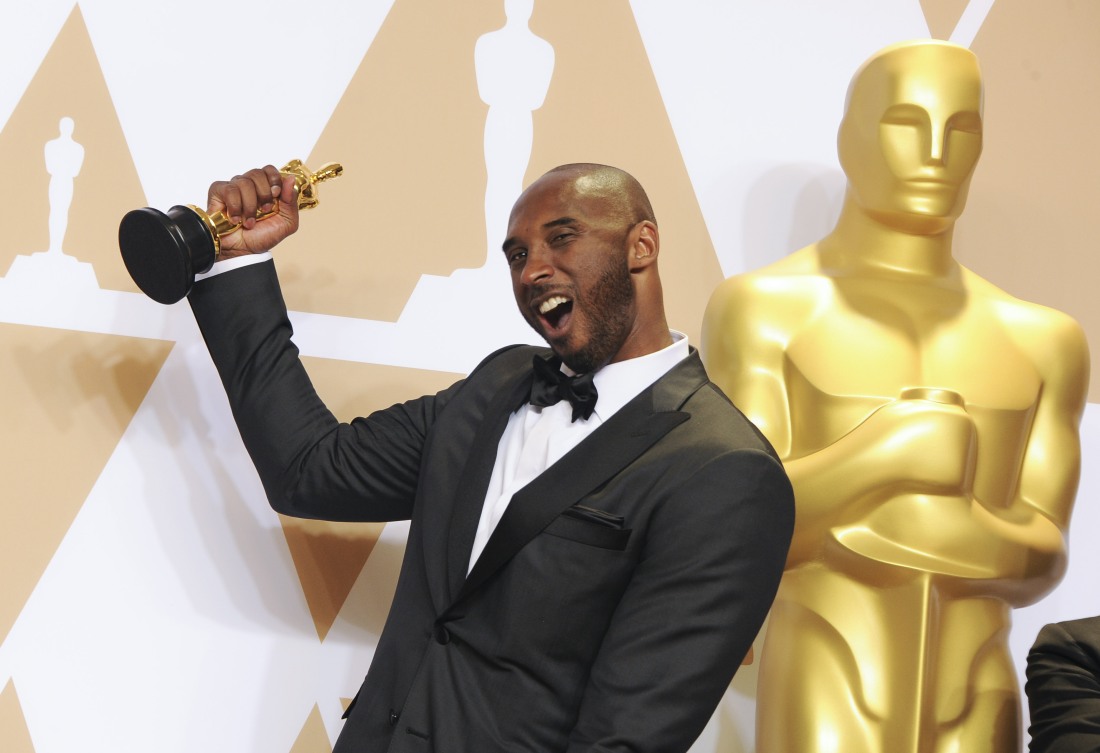 Far be it from me to suggest that the tone and actions of the Academy Awards were seriously "off" last night. There were absolutely some great moments recognizing the new conversations we're having, conversations about inclusion and diversity and feminism and race and Time's Up and Me Too. In the past year, predators like Harvey Weinstein and Brett Ratner and Russell Simmons have been publicly called out and shamed and are still being investigated. But last night was also the night where a corporation chose an accused sexual predator, Ryan Seacrest, to anchor one of their most lucrative and well-known properties. This was a night where the Best Actor Oscar winner was once accused of violently assaulting his wife. And this was a night where Kobe Bryant won an Oscar.
Kobe won the Animated Short Feature Oscar for Dear Basketball. He went on stage and spoke at the microphone. People applauded him – there are a lot of LA Lakers fans in LA, obviously. But in 2003, Kobe Bryant was accused of raping a teenager in a hotel in Colorado. Before the Oscars telecast, there was already a petition:
More than 16,000 people have signed an online petition to revoke Kobe Bryant's Oscar nomination, created in late January, after the NBA star was accused of raping a teenage girl in 2003. Fifteen years before the world's current reckoning with sexual misconduct and the consequential downfall of many powerful men, Bryant allegedly raped a 19-year-old hotel employee in Colorado — an accusation that resurfaced after the NBA star was nominated for Best Animated Short, which he won at the Oscars 2018 ceremony tonight.

"The Oscars almost avoided nominating sexual predators for awards," the petition reads. "Woody Allen and James Franco didn't get anything. But Kobe Bryant, who was charged with a horrific sexual assault, was nominated."

In 2003, the hotel employee filed a police affidavit accusing Bryant of sexual assault. At first, Bryant denied the encounter altogether; later, he told police that he and the alleged victim had consensual sex. Just before the trial, the woman decided not to testify and the charges were dropped, after which she filed a civil suit and settled out of court with Bryant for an unknown amount.

The new petition was created by Kelsey Bourgeois, who recently explained to Broadly why she was compelled to launch the campaign to rescind Bryant's nomination.

"He settled with his accuser. So in my mind, that doesn't really make him innocent — it just makes him able to pay off someone who he wronged," she said. "I, of course, couldn't possibly know what actually happened. But we have to believe women, especially when they accuse men who are typically 'above the law,' so to speak."
The after-action reporting is coming in and Kobe and Gary Oldman's Oscar wins are being called "tragic" for where we are in the Time's Up conversation. To be clear – and because this is the dumb argument being made by dumb people – no one is suggesting that we throw Gary Oldman and Kobe Bryant in jail based off an accusation. This is not about jail, or criminal prosecution. This is about believing women. This is about giving problematic men AWARDS as a way to say that we don't believe women. This is about how men can be accused of terrible things and still have it all: the platform, the love, the awards. It is a tragedy.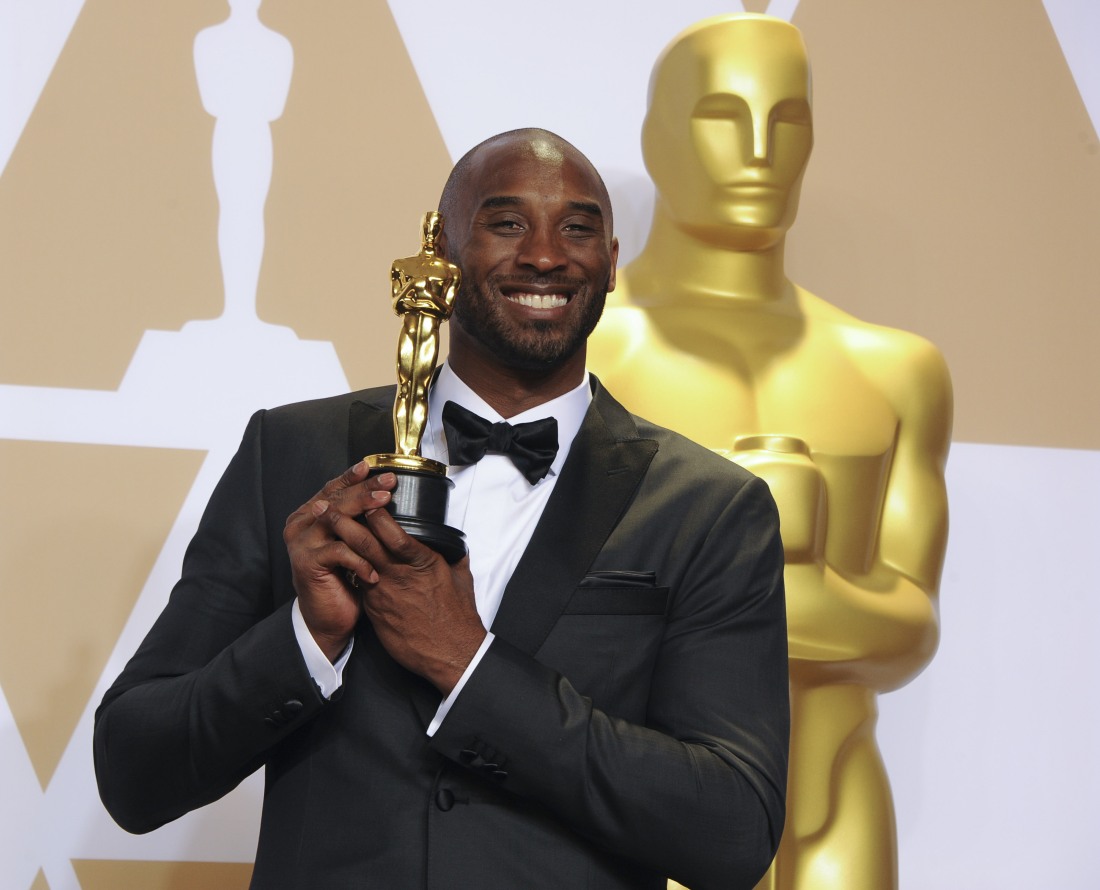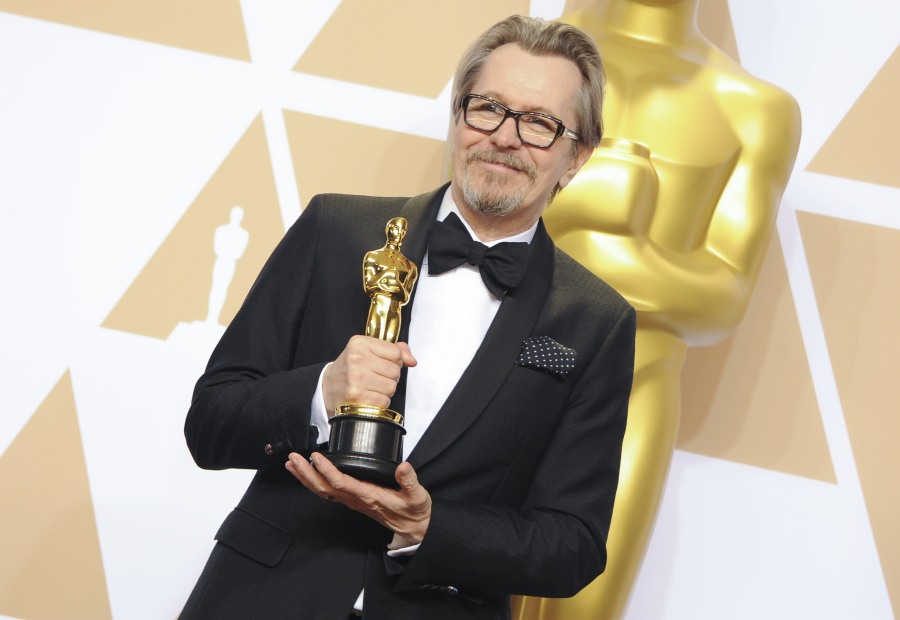 Photos courtesy of WENN.