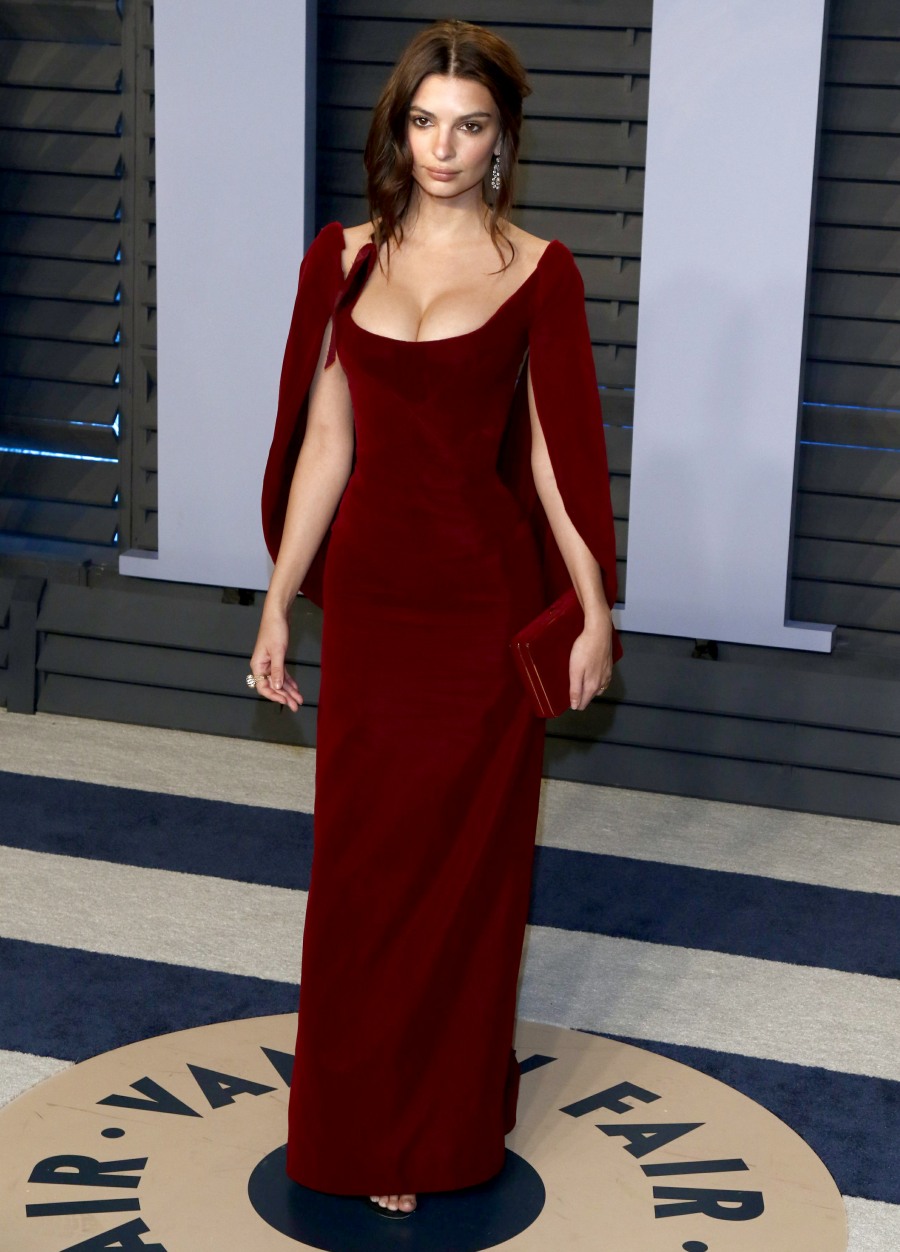 Here are more photos from the Vanity Fair Oscar party, which got a pretty great turnout of A-listers, Oscar winners and WTFs. Newlyweds Emily Ratajkowski & Sebastian Bear McClard attended the VF party, just as they attended the Independent Spirit Awards together on Saturday. I still say they freak me out together – he looks like such a sketchball bro, and she looks like his captive. That being said, I kind of like her Zac Posen gown. Great color, great shape. But her hair is screaming "I've been drunk and high since the wedding."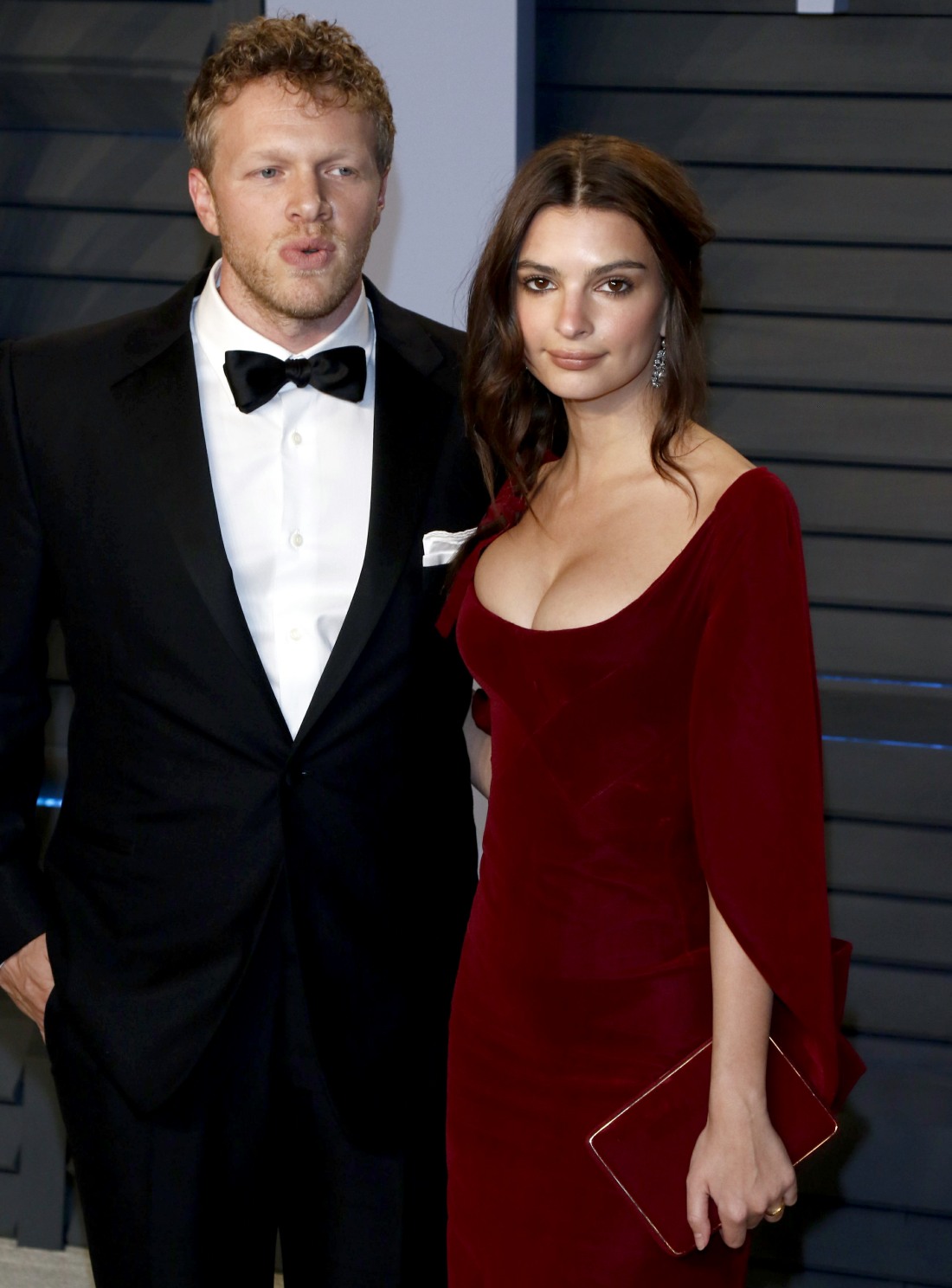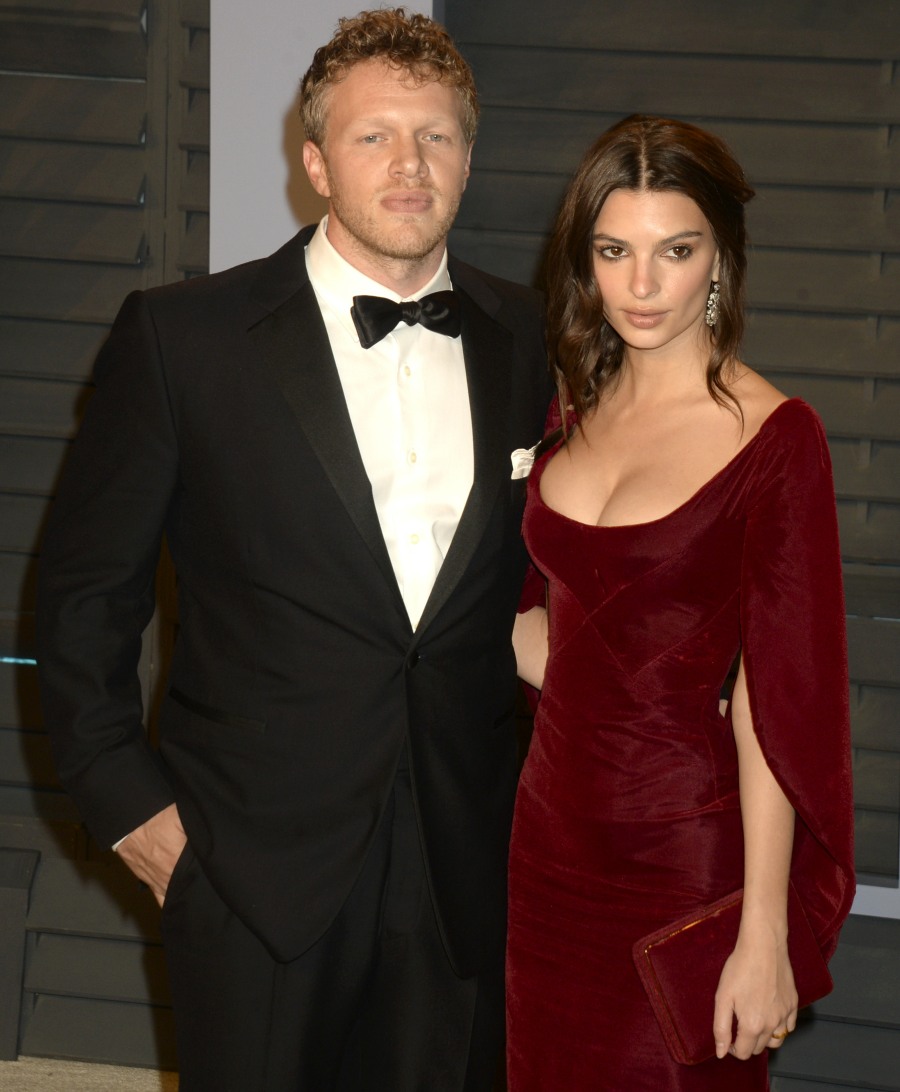 Sofia Vergara tried a different silhouette, people! And she didn't look bad at all! Instead of wearing the same low-cut sleeveless gown or the same strapless mermaid-silhouette, Sofia went for a more conservative look in this Ralph & Russo. She looks great? Sort of subdued, but with a '70s flavor. I like it. Her husband Joe was there too.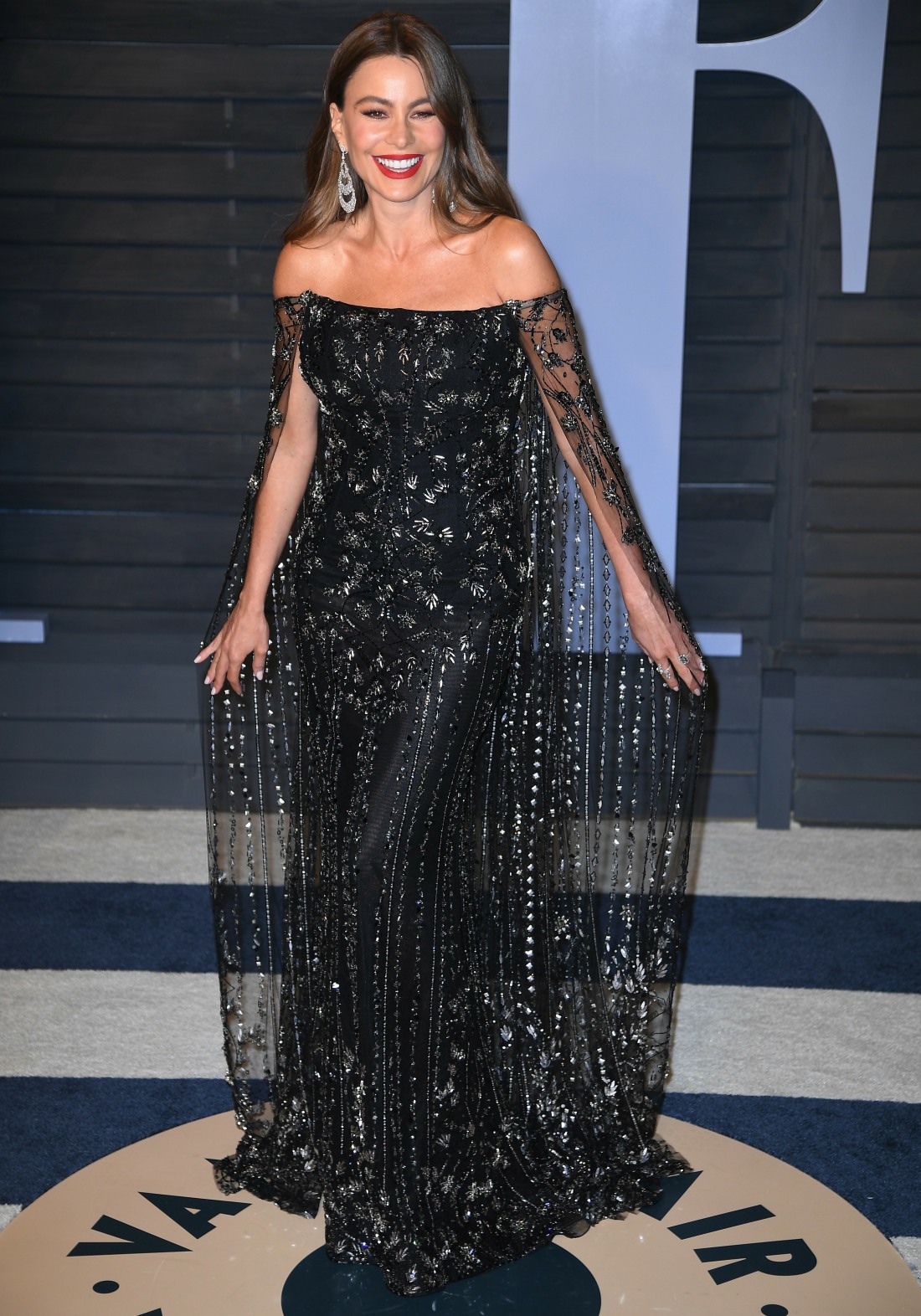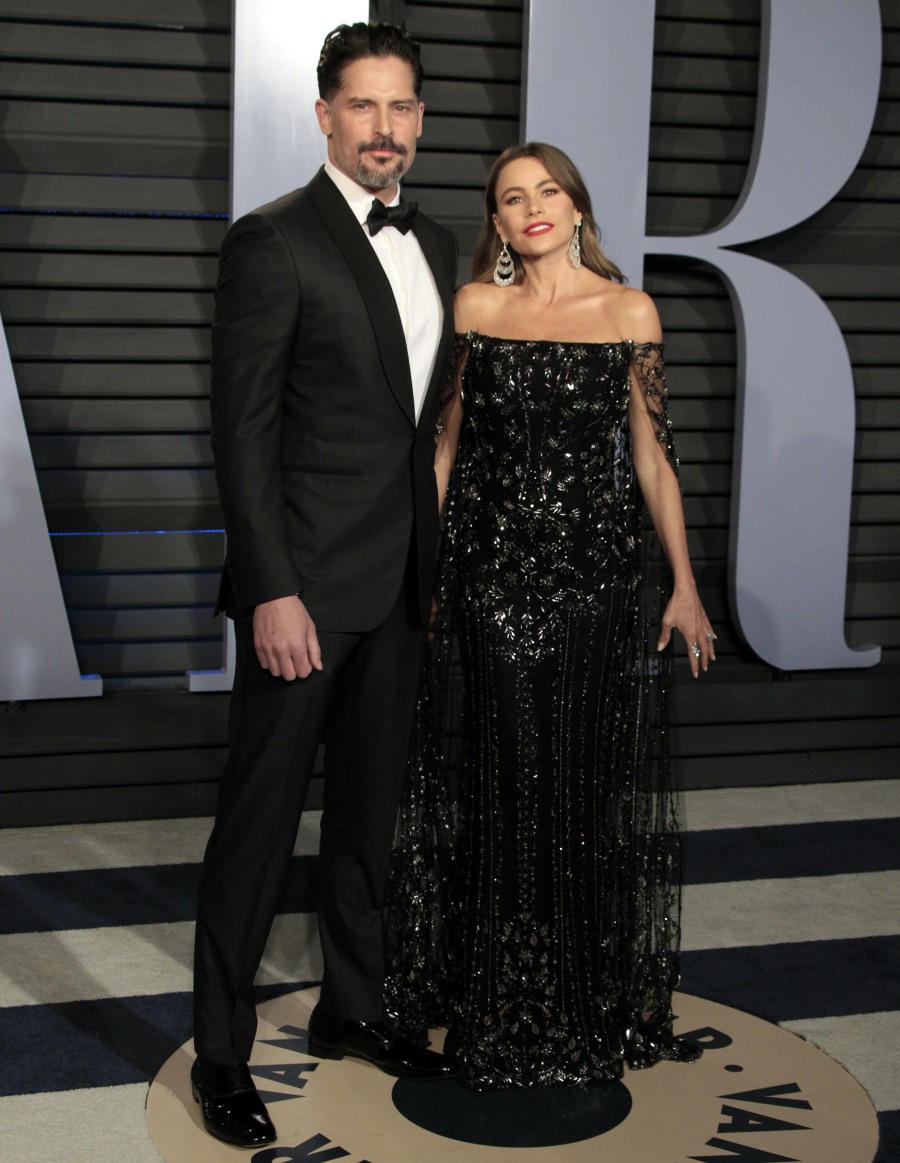 I just fundamentally do not understand why Kate Bosworth does this. I know she cares about fashion and I know she actually follows trends and really cares about her "look." So why a beige Christian Dior ball gown which does literally nothing for her?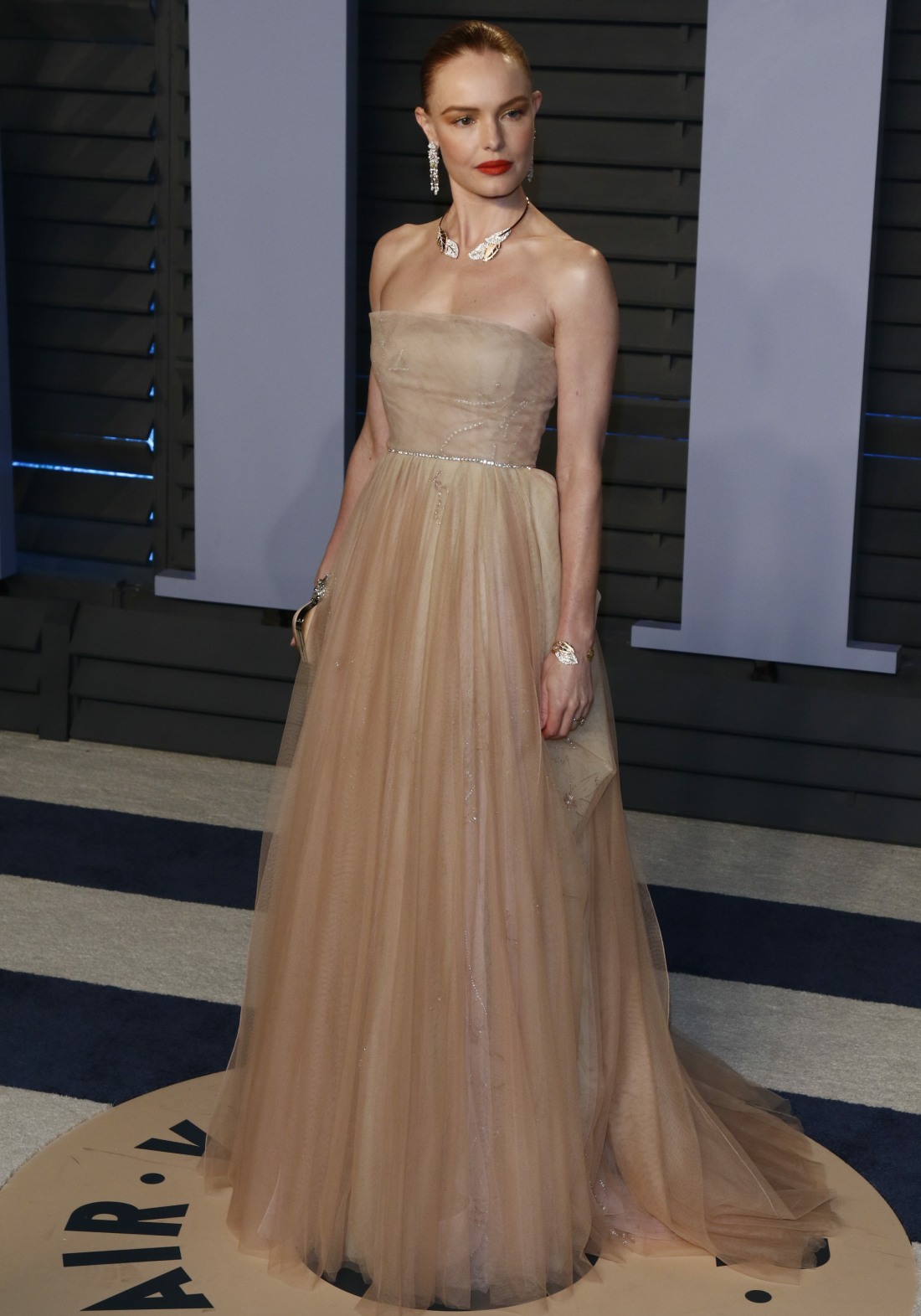 Ava DuVernay in Armani Privé. Love her. Love the simplicity of this.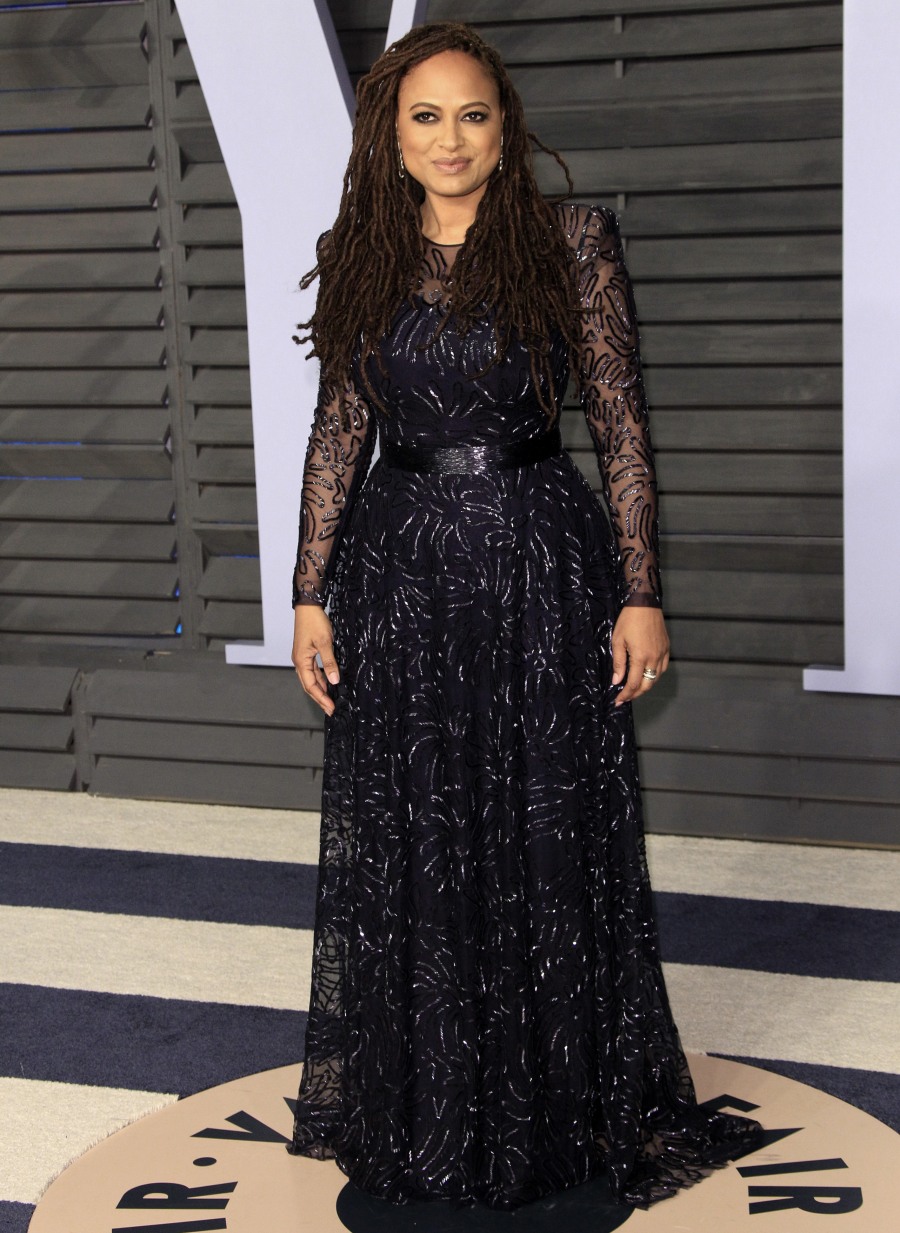 Photos courtesy of WENN.