Embed from Getty Images
Emily Blunt chose an Alexander McQueen gown with bronze leaves and birds on it for the Vanity Fair Oscar party. I love the print but there's something off about the color and how monotone it is. This is better than the pale blue Schiaparelli gown she wore to the ceremony, but that bar is set low. I wish John Krasinski could have been there too, they always look like they're having so much fun together. He was probably at home caring for their daughters, he seems like a doting dad.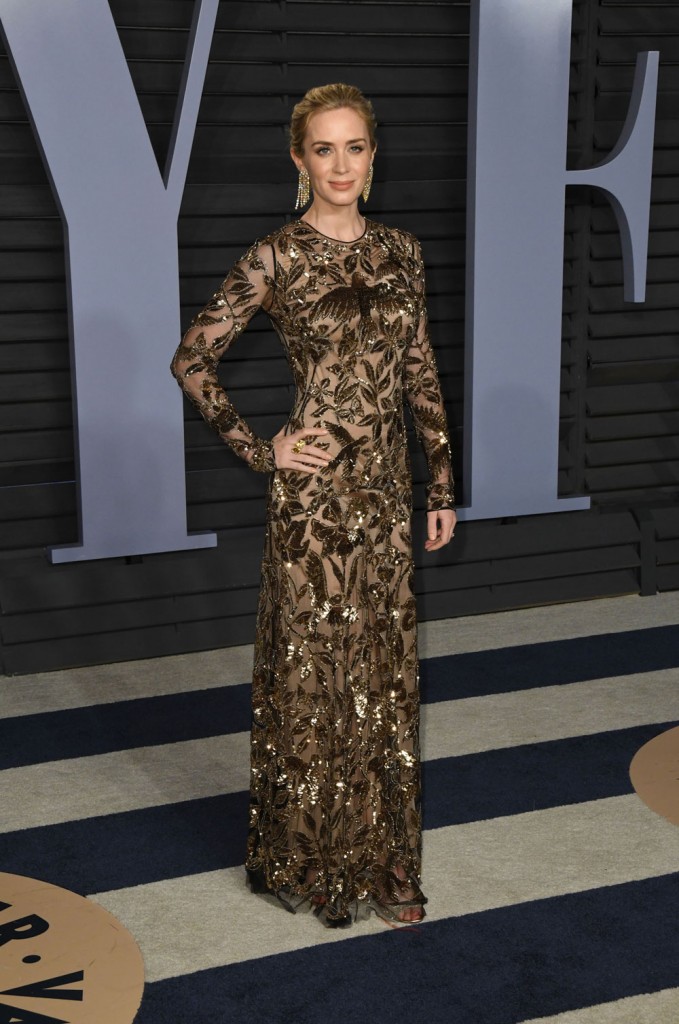 Tracee Ellis Ross was in Balmain. I usually love her fashion, she often takes risks that pay off but this one has weird features. The sequin top is scooped on each side to kind of visually cup her boobs and it's gathered oddly across the skirt into a circular brooch. Look at her expression though she's wearing that gown with its flaws and all. Now that I see it closer the little round sequins on the top are amazing.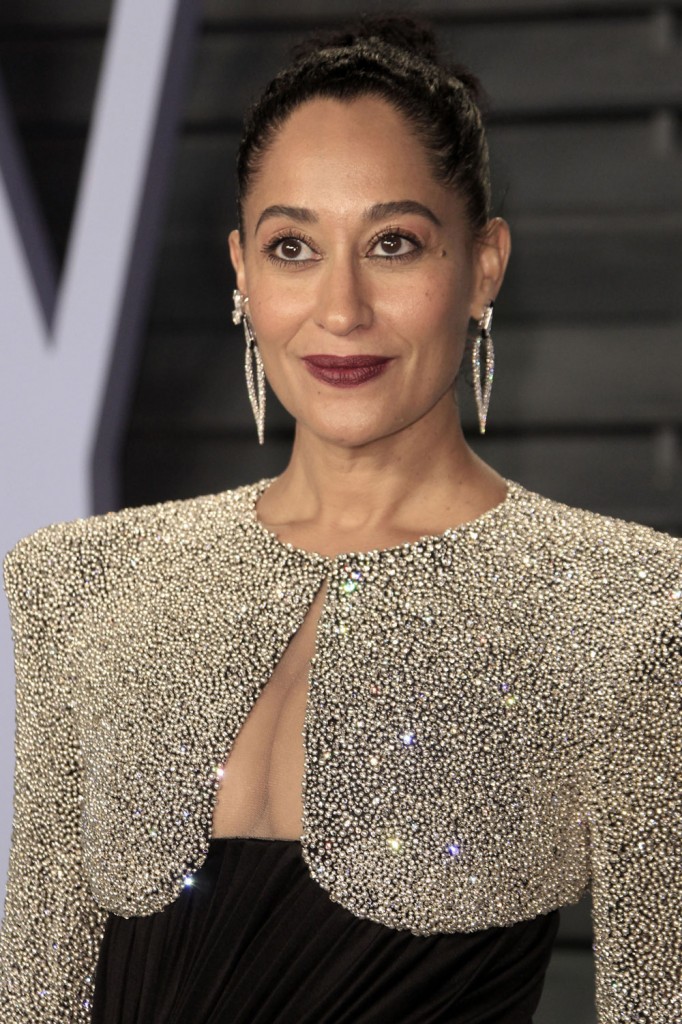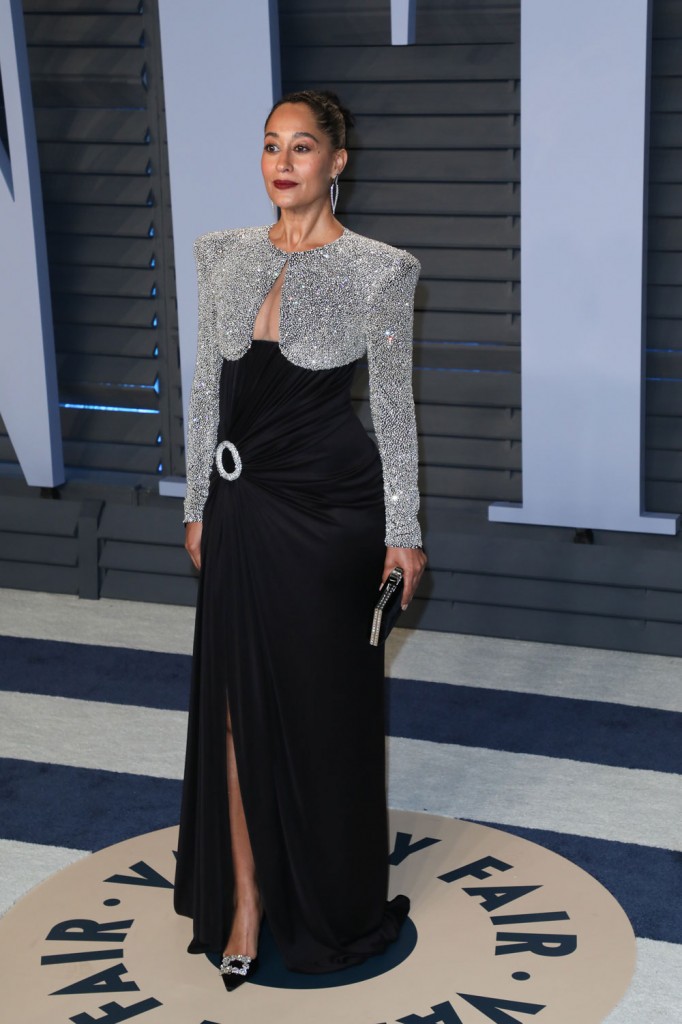 Leslie Bibb switched up her black dress from the Oscars with a red Pamella Roland pantsuit featuring a structured corset top with sheer panels. This is striking and is a nice change for a party, I love it. She's been so happy to see her partner win all the awards, it's been a joy to see.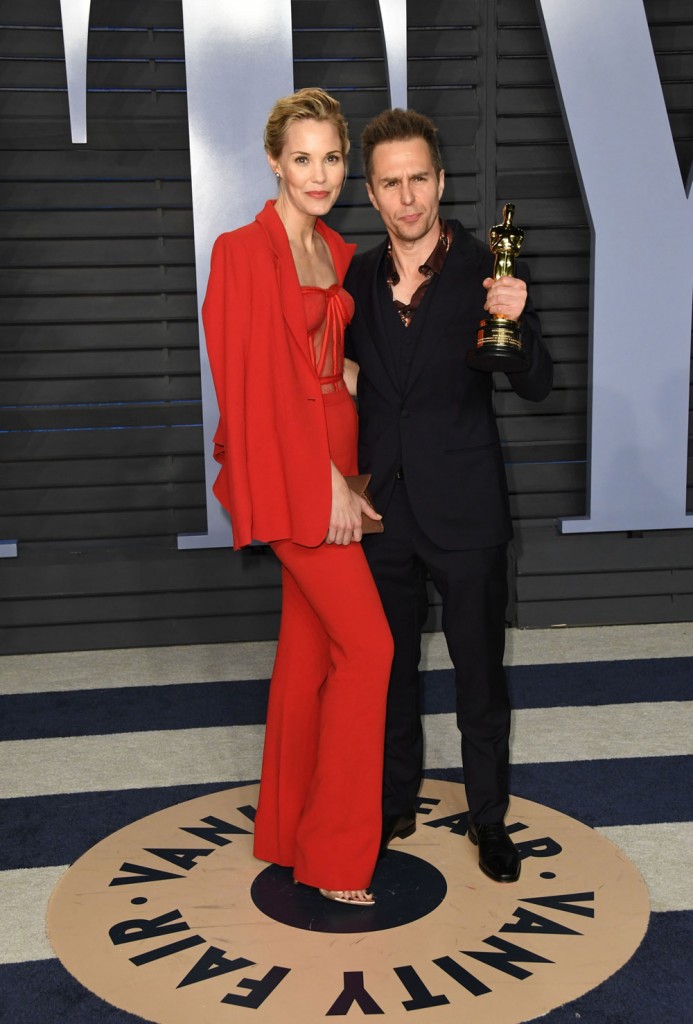 Abbie Cornish was in a Christian Siriano gown which was a much better choice than the mess of a peach sequin Elie Saab she wore to the Oscars. Imagine this with a sleeveless velvet v-neck instead of a long sleeve top. As it is, it's a great dress for the VF party. We've seen her in some questionable looks this awards season but this is a win.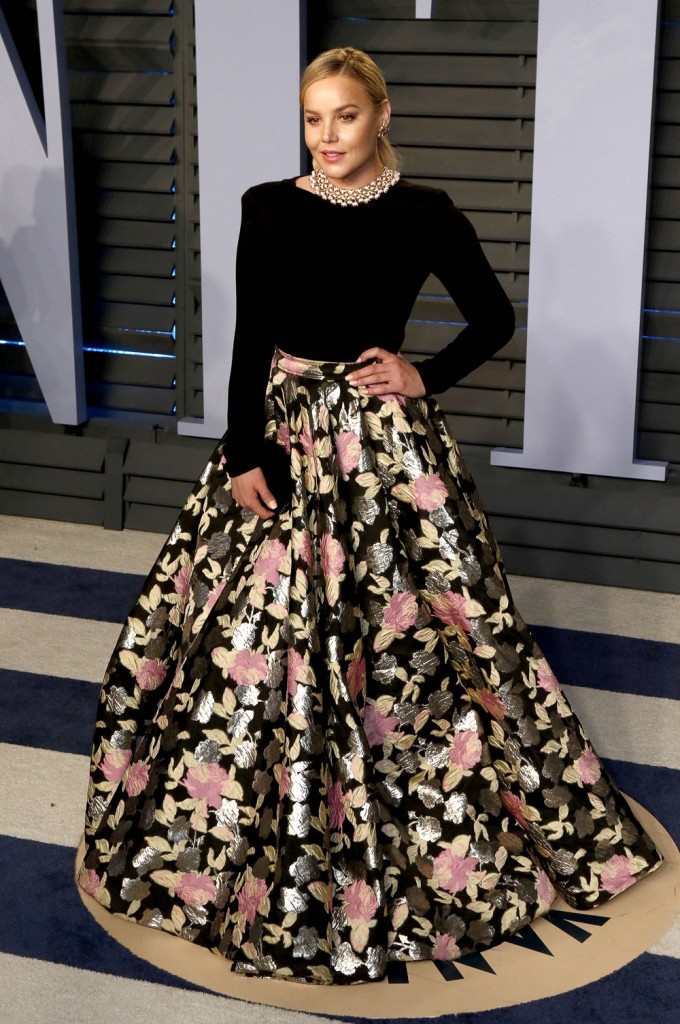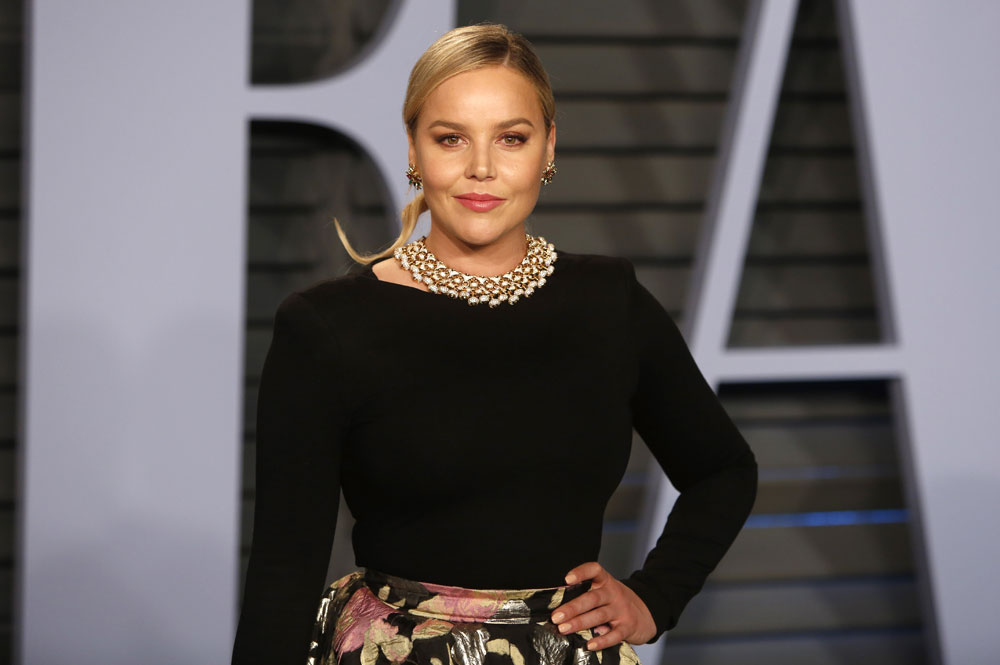 photos credit: WENN and Getty