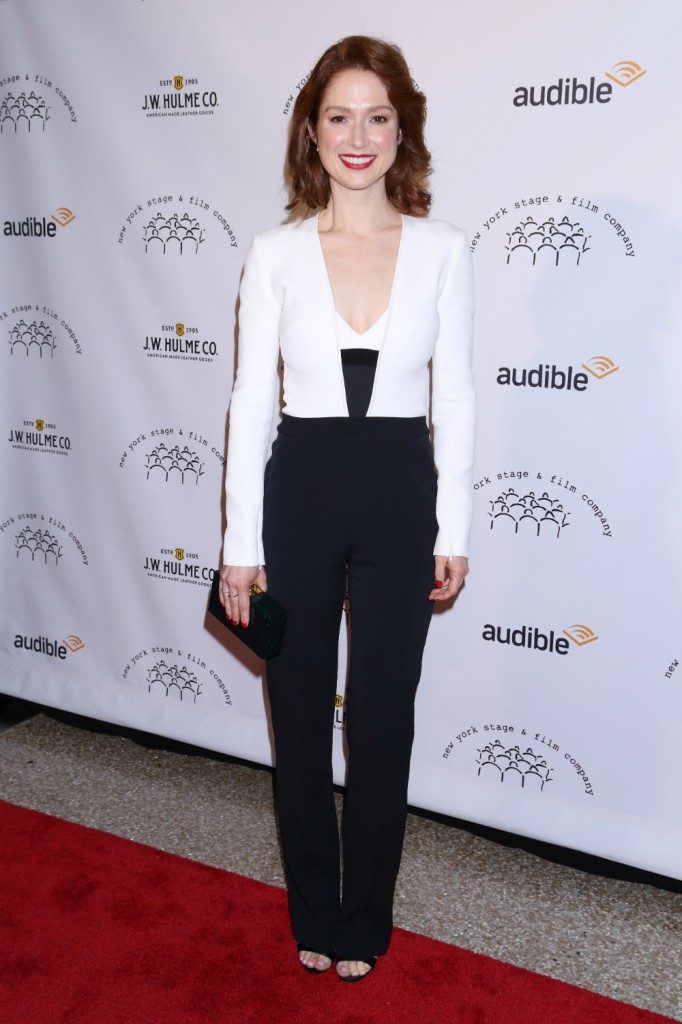 The Unbreakable Kimmy Schmidt star, Ellie Kemper, is promoting the show's fourth season and a new Sonic campaign she is doing with her co-star, Jane Krakowski. Ellie is mom to a 19-month old baby boy named James. Can you believe he's almost two already? I feel like his birth was announced last month. Ellie has been pretty low-key about her son and being a mom. I imagine that has a lot to do with the fact that parenthood doesn't feature very prominently on her show. However, Us got her to talk about how she's treading through motherhood and like most of us, it's hit and miss.
Ellie Kemper is an open book! The Unbreakable Kimmy Schmidt star, 37, talked about the challenges of raising her 19-month-son James, whom she shares with husband Michael Koman, while juggling her busy career.

"I'm new to this, but I would imagine all parents feel guilty most of the time," the Bridesmaids actress explained. "I don't know that that's good, but it's hard, as everyone knows. So accepting that you're not gonna be everywhere at once is like an ongoing challenge for me. Guilt is hard to shake. I think anyone can relate to that."

She continued: "Occasionally I will wonder, 'How is that mom doing everything and apparently doing it really well?' I think some things are maybe misrepresented on social media. Everyone struggles, I would imagine. I am a dinosaur and I'm not on social media."

While she tries her best to prepare meals for her son in her off time, The Office alum says cooking isn't exactly her specialty.

"I'm a terrible cook and I'm terrible with timing. So, like the pasta will be ready, but then the sauce isn't or whatever. Nothing comes together on time," Kemper explained. "There's just a lot always going on, whether you have one kid, two kids, 10 kids. So sometimes, I don't always heat up [the meal] if I'm giving him leftovers. If he's starving, I won't always heat up the food. He'll like touch it and then he makes a shiver sound like, 'Brr.' Probably not like he wants to remember from mom's home cooking like, 'It was really cold,'" she joked.
I agree – all parents find something to feel guilty about. We probably feel a degree of guilt in all our relationships but since there is so much competition among parents, it stands out more. I know social media feeds my neuroses, specifically Facebook. For me, it's exactly like Ellie said, "Occasionally I will wonder, 'How is that mom doing everything and apparently doing it really well?'" I've admitted to a thin skin about this before so guess what? I stay off my personal page on FB now. I visit every once in a while to wish happy birthdays and like some posts until I start feeling bad and then I jump off. It's made all the difference in the world. I'm not trying to sound self-righteous, but explaining how bad it got for me.
I posted the part about her cooking because I really think meal prep is the number one battle ground in the Mommy Wars. I'm okay in the kitchen but like Ellie, I have a timing problem I can't ever seem to fix. My current string of failures is from not reading the recipe thoroughly and missing the marinade time I didn't account for. Of course, when that happens, and I don't have time to make dinner properly, I have to order it. So maybe it's a subconscious omission.
The Unbreakable Kimmy Schmidt is back in May. I'm looking forward to it because I think Ellie is funny in that role. Plus I adore Titus Burgess. Seriously, I could watch him read the phone book.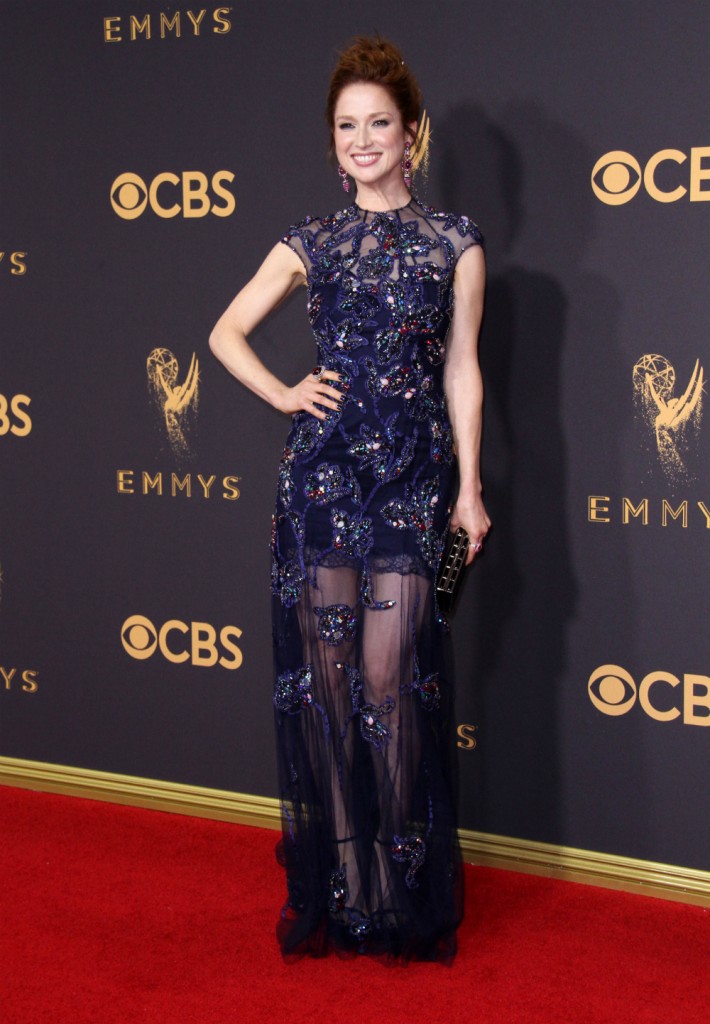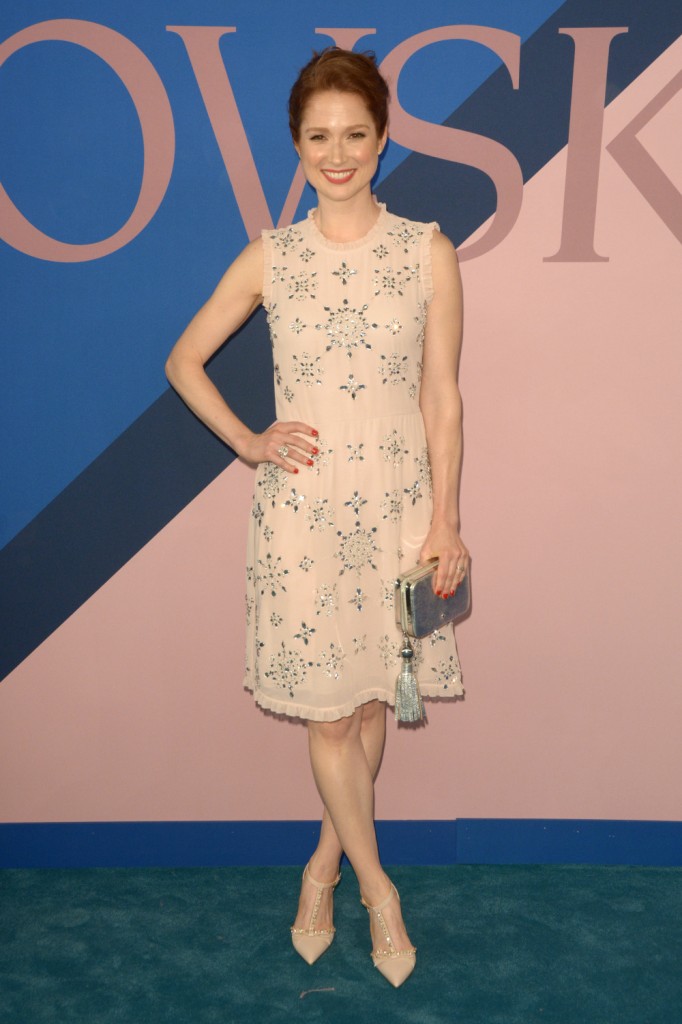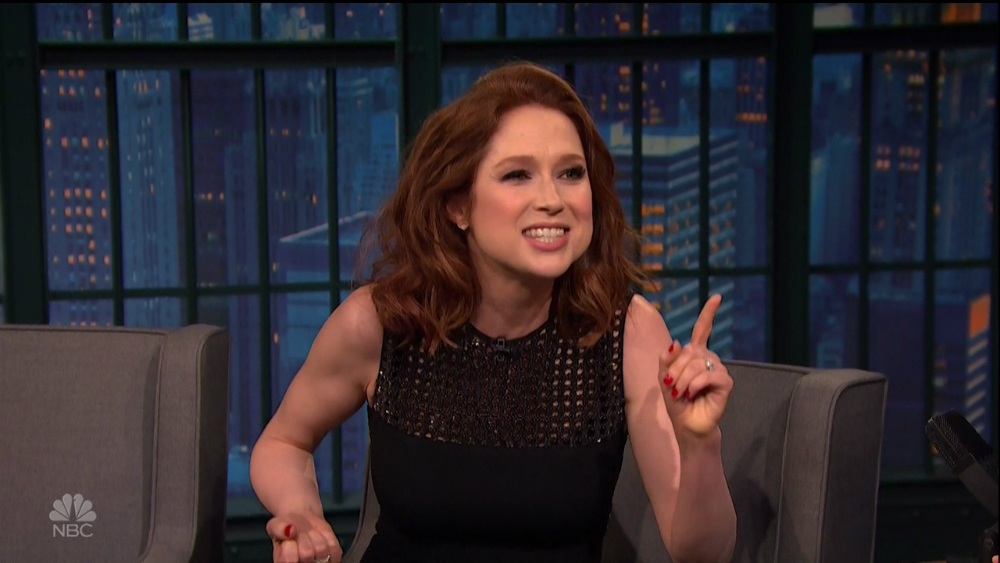 Photo credit: WENN Photos