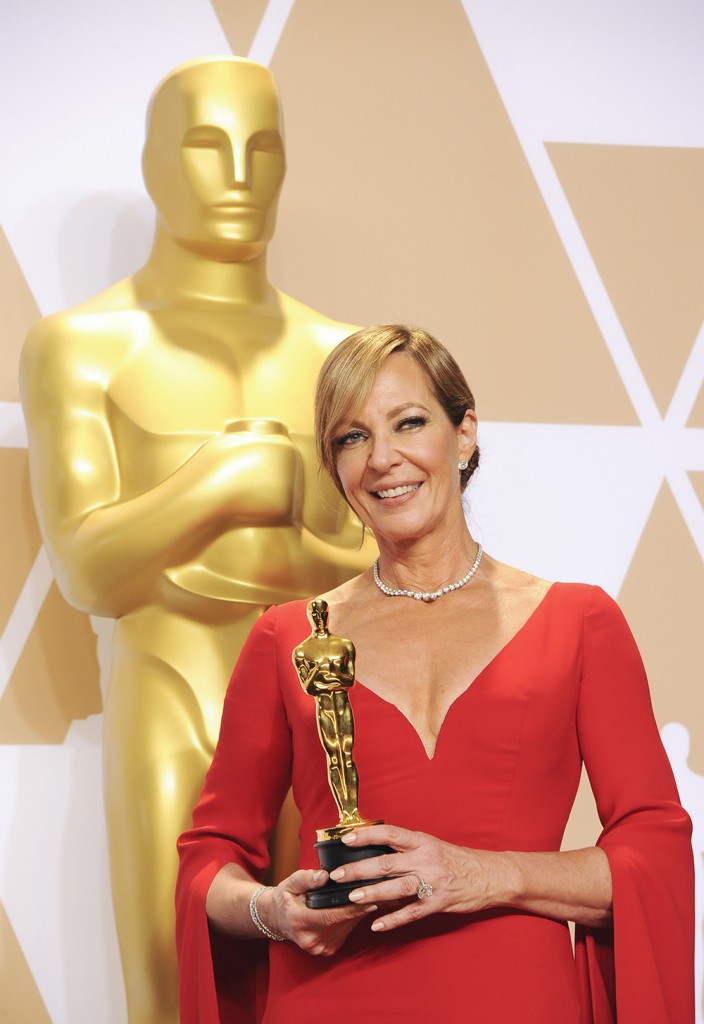 Even Oscar winners have to go to work, and Best Supporting Actress winner Allison Janney is no exception. Allison, who (deservedly) took honors for playing Tonya Harding's hardscrabble, bird-sporting mother, LaVona, in I, Tonya returned to work on her sitcom, Mom, on Monday.
The 58-year-old actress was greeted by the show's cast and crew, who helped her celebrate her victory with a bottle of apple cider and 90 roses (one for each year of the Oscars' existence). One of the writer's assistants on the show gifted Allison with a t-shirt, featuring a bird (of course) that reads "I survived awards season and all I got was this lousy T-shirt." In smaller print, the shirt went on to say, "And a Golden Globe, SAG Award, BAFTA, Critic's Choice, Spirit Award, Hollywood Film Award, AACTA International Award, SB Outstanding Performer Of The Year, and a freakin' Oscar

."
Allison's co-star and TV daughter, Anna Faris, gave a short speech before the cast's morning script read-through and obligatory photos with the golden statue. As much as I loved her in Just Friends (and I'll admit The House Bunny is a guilty pleasure), that's probably as close as Anna is going to get to that statuette. Just saying.
In the Oscar press room on Sunday night, Allison told reporters that, "I have to be at a table read for Mom at 10am tomorrow morning so I am going right back to work." She added that "I am so happy that I have a job to go to after something like this because it can go to your head." She gave props to the show's cast and crew. "I'm happy I have the people at Mom to lift me up and keep me going and keep me focused. I'm just happy to have a job to go to tomorrow. This was extraordinary."
During another interview with ABC, Allison said she composed "pages and pages" of potential acceptance speeches and joked, "All these brilliant writer friends of mine have all contributed and given me ideas, and I have stolen from every single one of them."
After that came an epic moment, when Best Actress winner Frances McDormand breezed in and offered her a sip of her adult beverage. Frances said, "Cheers, darling," adding, "Have a little sip, have a little sip, it's tequila." Allison took a sip from a straw and then hugs were exchanged. When the reporters complimented Frances on her acceptance speech, Frances demurred, "Well, you know, we know, it's theater, don't we?" before breezing away. Damn, I love these women.
.@AllisonBJanney on the moment Frances McDormand asked all the female nominees in every category to stand with her: "That was the best moment. It was really special." #Oscars pic.twitter.com/49ta3E65Io

— Good Morning America (@GMA) March 5, 2018
I'm not saying it was the tequila, or the champagne, but Allison is one fun Oscar winner. A fan site posted a clip of the actress screaming "What's up, bitches?" as she greeted her team in her hotel room after the evening's festivities. I want to party with this lady. Congrats on your well-deserved win, Allison.
Allison Janney, Oscar in hand, screaming "What's up, bitches!?!?" at her team is everything 😂🙌🏻😍 #legend 📹: @jillcrosbyhair pic.twitter.com/2iBoDmuSXx

— Allison Janney Daily (@TheAllisonDaily) March 5, 2018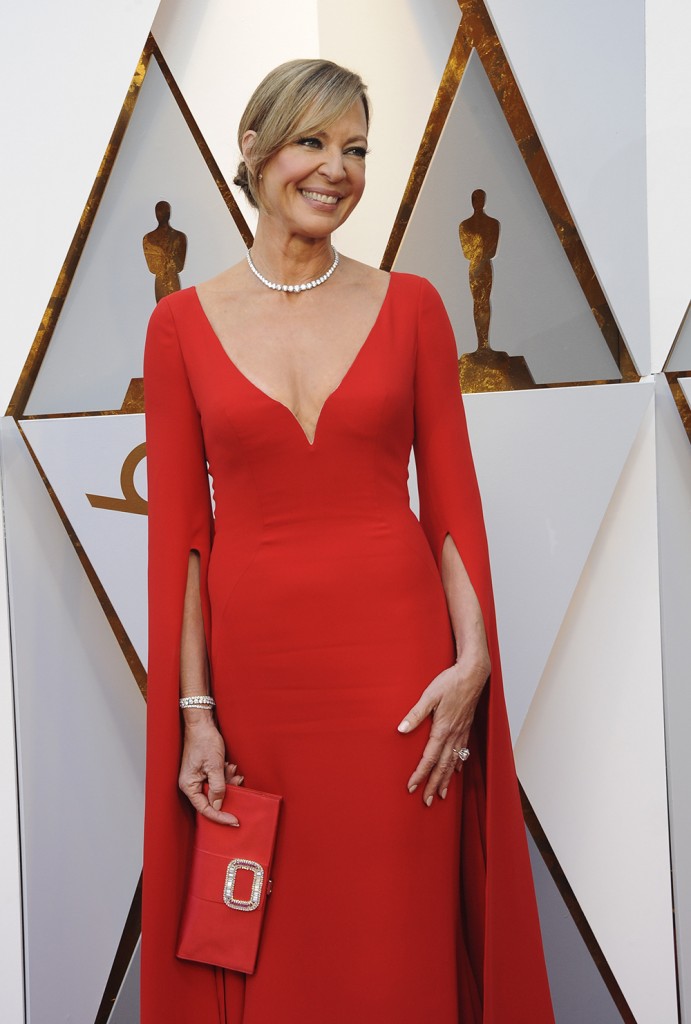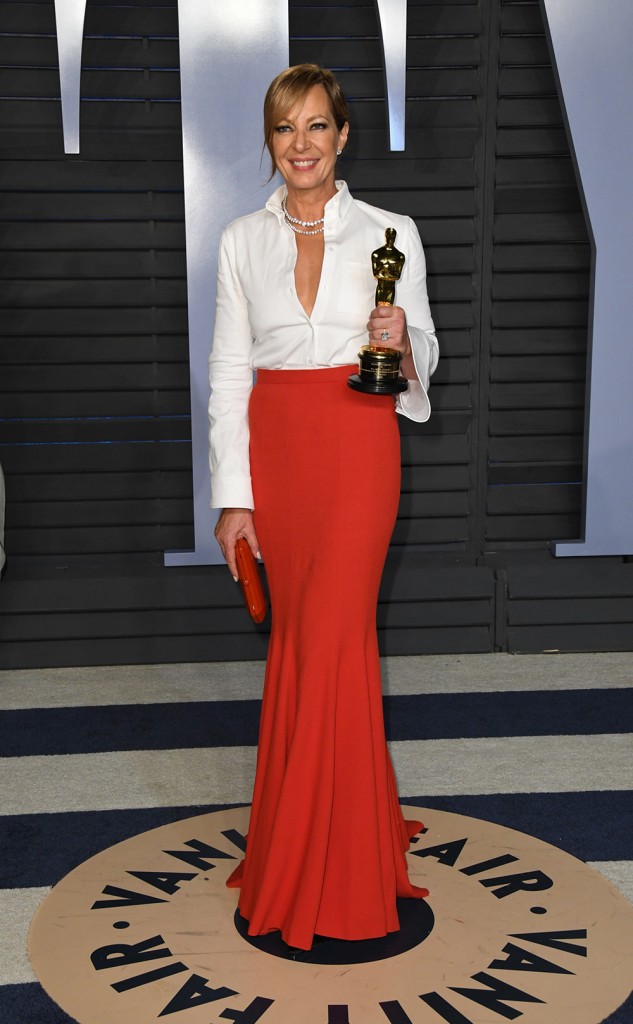 Photos: Getty Images, Instagram, WENN.com