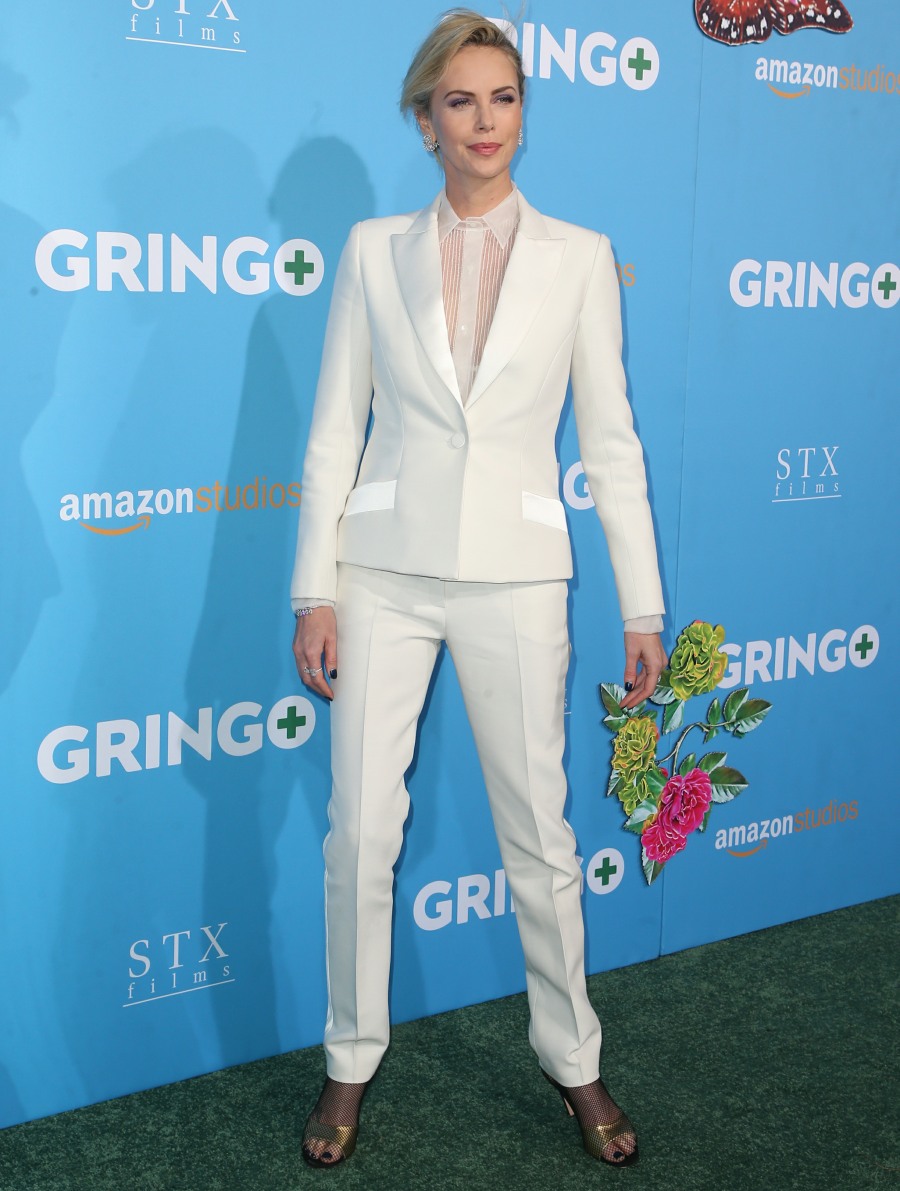 Here are photos from the LA premiere of Gringo last night. I keep seeing the trailers for Gringo and I guess it's supposed to be dark humor/action? Something like that. It has a great cast, which makes me hope it has a good script. Charlize Theron leads the ensemble, and she decided to go for a more menswear-inspired look in a Dior Haute Couture tuxedo. This looks… amazing. At first I questioned the sheer blouse underneath, but I think it works well upon closer inspection.
Sidenote: the full-length trailer for Charlize's next movie, Tully, was just released. She reunited with the Young Adult team – Jason Reitman and Diablo Cody – for a story about motherhood and growing up and holy crap Ron Livingston. This is the movie where Charlize gained a lot of weight. Here's the trailer:
It looks good, right? It looks like a movie that Diablo Cody wrote.
Back to the premiere of Gringo… I'm also including photos of the rest of the cast, plus Lupita Nyong'o, who was there and she posed with her friend David Oyelowo for some reason. Amanda Seyfried's wearing an H&M Conscious Exclusive dress made out of recycled materials. And the dude with Joel Edgerton is his… brother? Oh, and Paris Jackson was there because she has a small part in the film.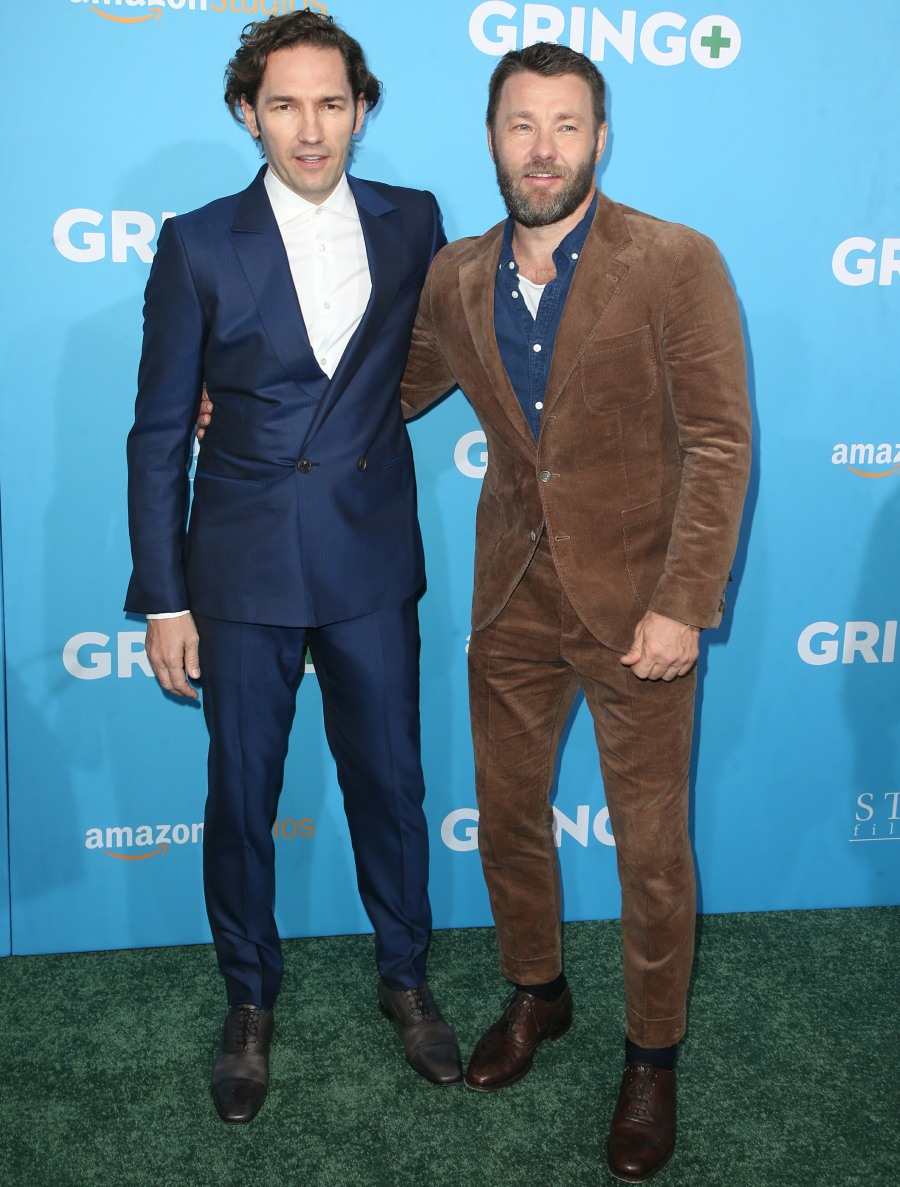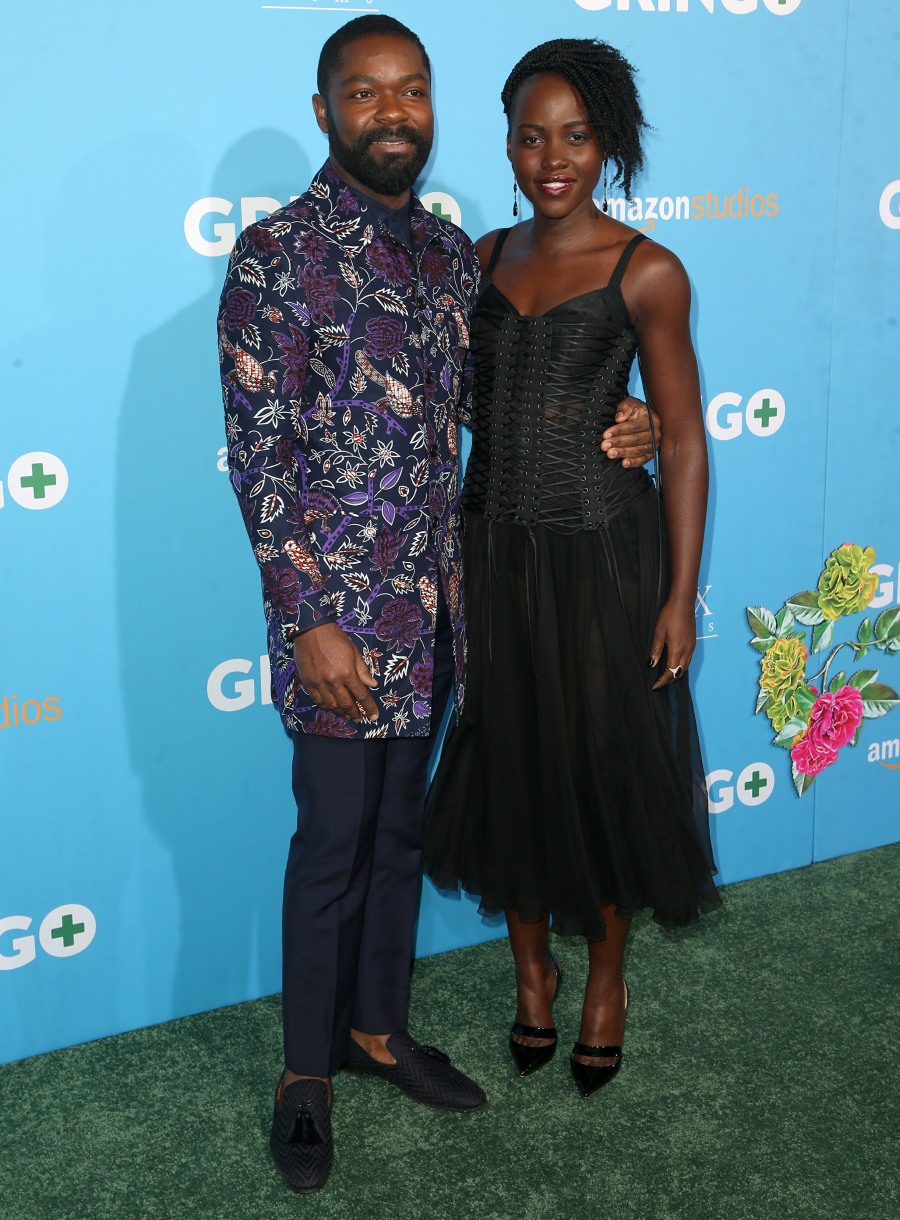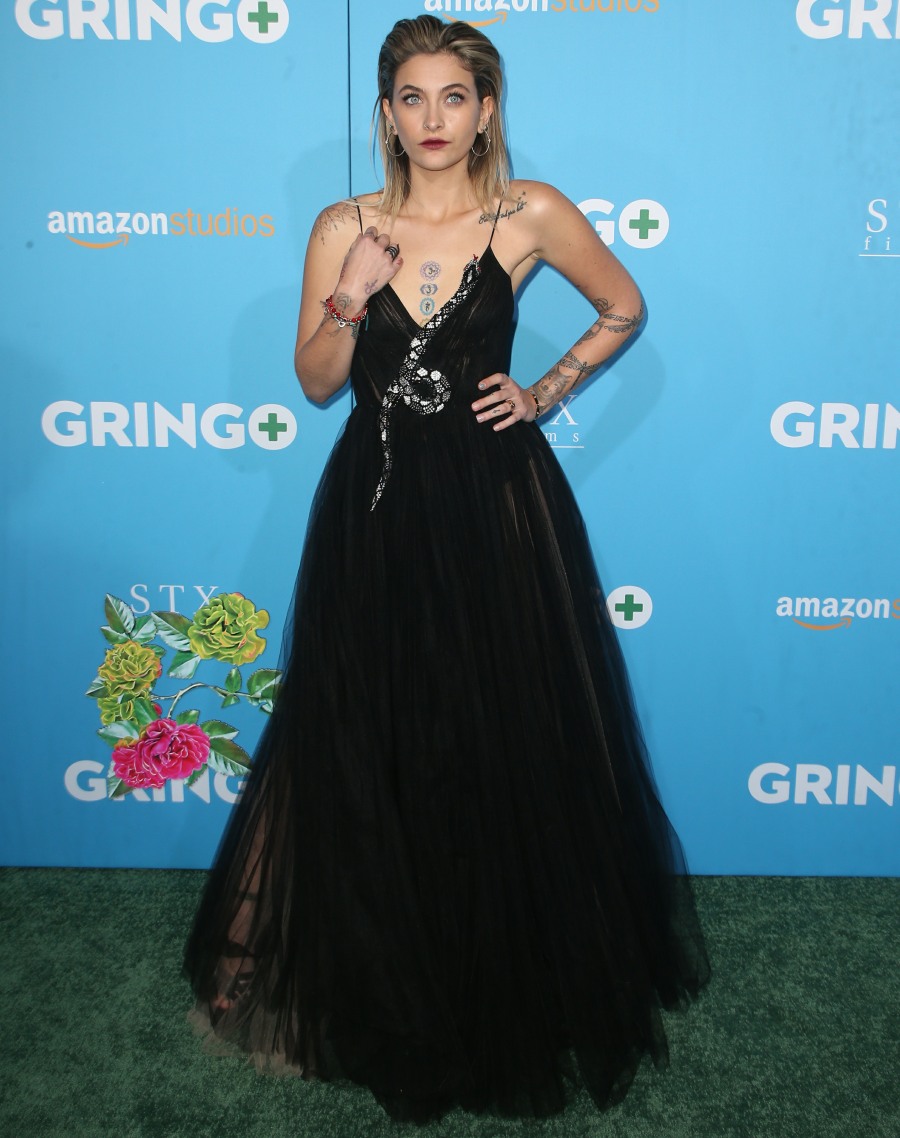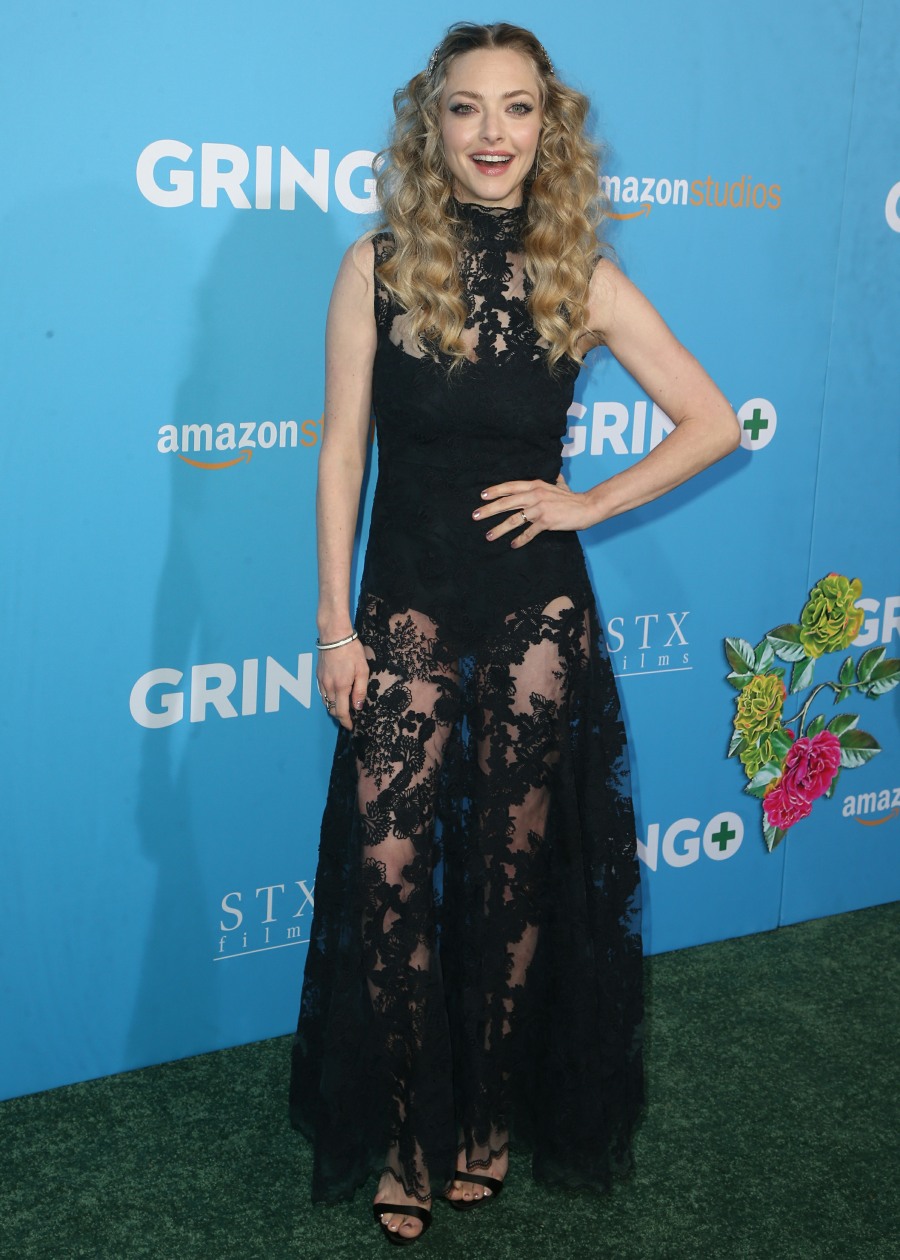 Photos courtesy of WENN.