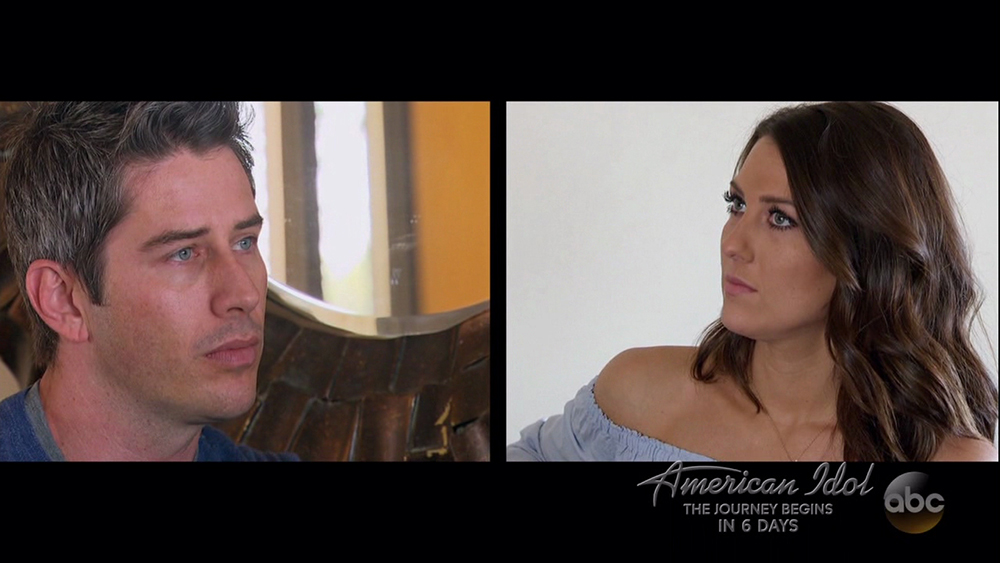 This post contains spoilers for the season finale of The Bachelor
Disclaimer: While I don't watch The Bachelor, I do watch UnReal, so I understand the concept and the (often) manufactured drama.
In the three hour finale of the show's 22nd season, race car driver (and Bachelorette season eight alum) Arie Luyendyk, Jr., took the two remaining ladies vying for his affections off to Peru to meet his family. Arie made his choice, proposing to Becca Kufrin and leaving Lauren Burnham rose-less. After the proposal, Arie and Becca spent time together making pizza and lounging around on a hammock, but something wasn't right. In an interview segment with show host Chris Harrison, Arie confessed, "I go to bed and I think about Lauren, I wake up and think about Lauren." Ruh-ro.
Becca's "happy couple weekend" turned into her getting her dreams crushed on national television. The show aired an "unedited" 30-minute segment filmed with two cameras – one forced on Arie, one on Becca. It was real-time "break-up p0rn," if you will. When Arie told Becca he wanted to see if he could make it work with Lauren, she responded with "Are you [expletive] kidding me?" Audiences were then treated to all of the gory details of the breakup, including tears and guilt.
Fans of the show were up in arms, and of course took to social media to express their disapproval – and make some pretty funny jokes.
This is how you knock on a bathroom door when someone is throwing up or has diarrhea, not when you just broke off your engagement #thebachelor pic.twitter.com/gWMoujfWfL

— Michelle Collins (@michcoll) March 6, 2018
The moment you realize Bekah M is more mature than Arie #TheBachelor pic.twitter.com/Y13Im4Ed87

— Gemmy Au (@shagemgem) March 6, 2018
I was hoping the unedited footage would be more like… #TheBachelor pic.twitter.com/6CxADo4m4o

— FormulaReed (@FormulaReed) March 6, 2018
Now that it's the "#YearOfTheWoman" can we finally cancel #TheBachelor ?

— Tammy Pescatelli (@TammyPescatelli) March 6, 2018
Hear, hear on that last one. Some former Bachelors and Bachelorettes also weighed in on the finale.
I get it. It's a TV show. But why must you make the soon-to-be-broken-hearted vocalize just how in love they are full well knowing just how much those very words are going to slap them in the face @BachelorABC? 👎🏼👎🏼 #itsnotnatural #itsnotcool

— Trista Sutter (@tristasutter) March 6, 2018
Not only is this unfair to Becca, it makes Arie look bad. But hey, it's never been done before! #TheBachelor

— Sean Lowe (@SeanLowe09) March 6, 2018
STOP.FILMING.HER.

— JoJo Fletcher (@JoelleFletcher) March 6, 2018
To be ambushed on a happy couple's weekend is both nauseating and violating. Cameras did not need to be there. She showed him so much grace.

— Jade Tolbert (@jadelizroper) March 6, 2018
For his part, Arie admitted in an interview in this week's issue of PEOPLE that, "There's been a lot of guilt and a lot of shame. I know it must have been extremely difficult for Becca. But I only had one foot in that relationship, and that wasn't fair to her." He went on to add, "I didn't want to let anyone down. But I needed more time to make that decision. I made a huge mistake. I went with my head, and I shut down those feelings for Lauren. The relationship with Becca was great, but my heart wasn't with her."
27-year-old publicist Becca shared her side of the story with PEOPLE. She insisted that "[Arie]'s a good person, I don't think he's a monster and purposely did this to hurt me and make me feel this way."
Of the somewhat excruciating finale, she said, "It was embarrassing the way he broke up with me with the full cameras and crew around." You think? She went on to say that "there was a better and more tactful way" to handle the demise of the relationship, elaborating, "A breakup is hard enough, and to have it all filmed and have to re-watch it and know that people all across the country are watching you get your heart broken, it is embarrassing. It's not fun. I wouldn't wish it on my worst enemy. It was like a slap in the face."
Lauren took Arie back and they got engaged on the live after special last night. Sienne, a contestant eliminated in week seven, revealed during the special that Arie made sure Lauren would get back with him before he dumped Becca. "One thing that probably wasn't seen was the fact that he had confirmation from Lauren going into it that she was going to get back together with him before he broke up with Becca. And I think that makes a huge difference." Of course it does. He's scum.
Becca has already been named the next bachelorette.
💍#TheBachelorFinale pic.twitter.com/JvP0ZXgpND

— The Bachelor (@BachelorABC) March 6, 2018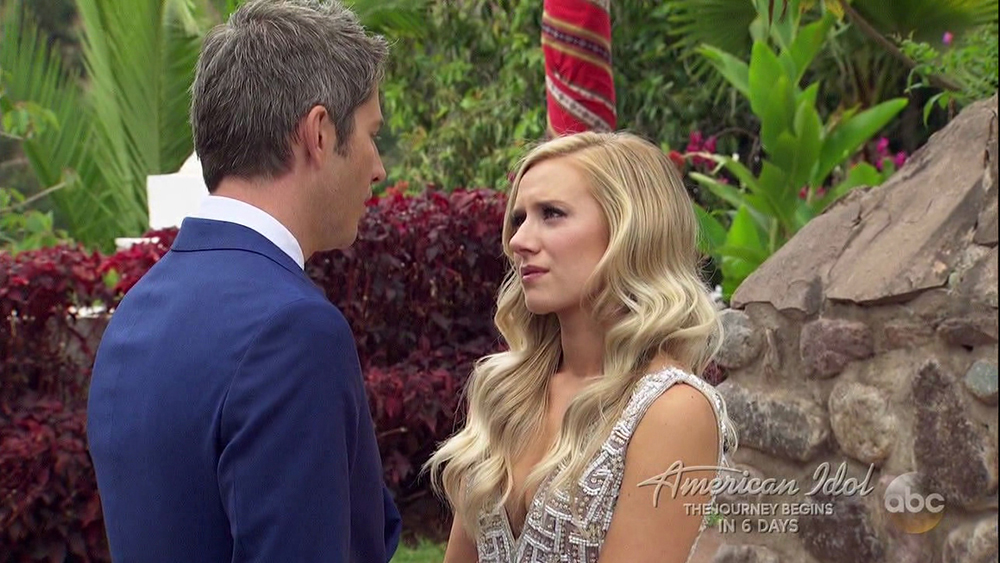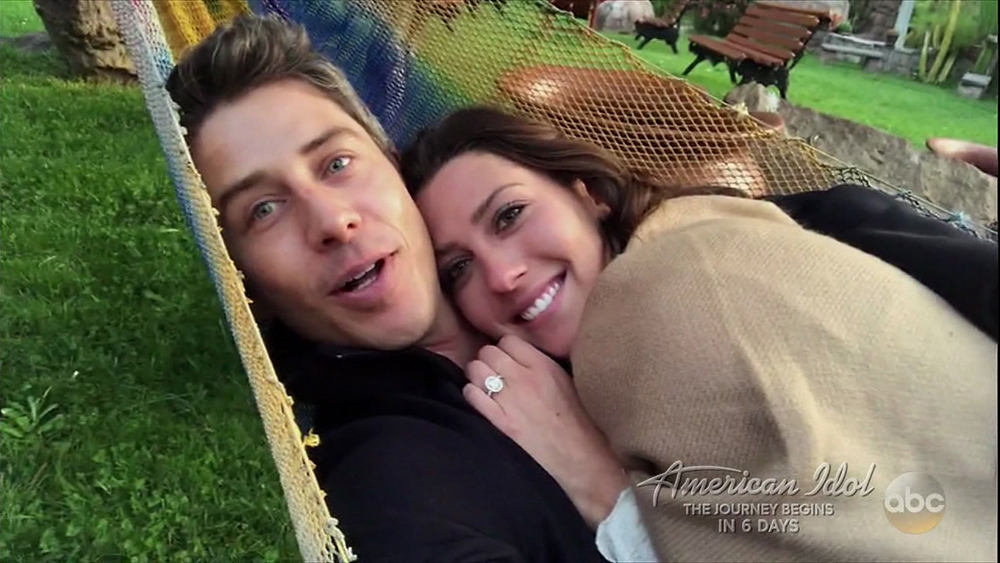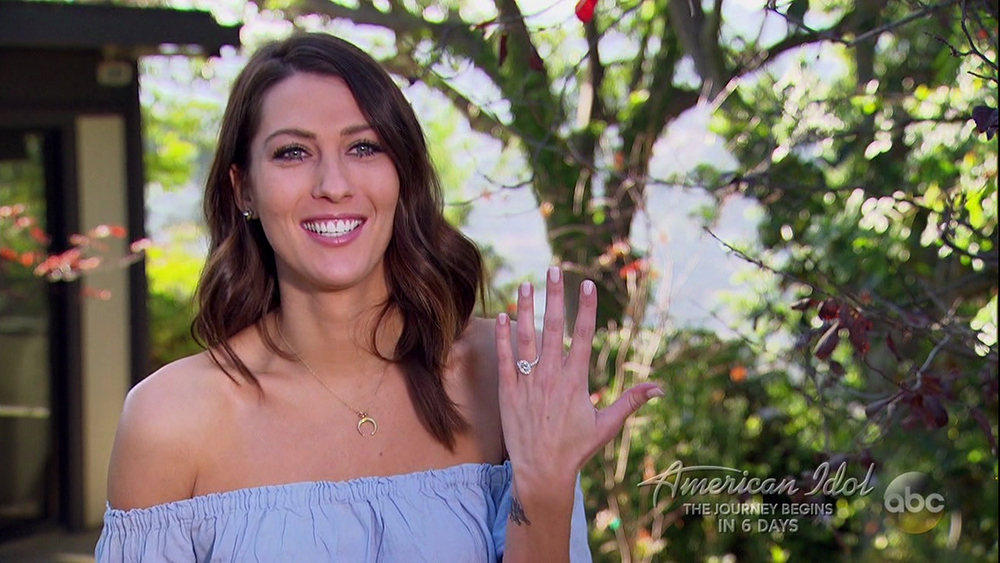 Photos: WENN.com