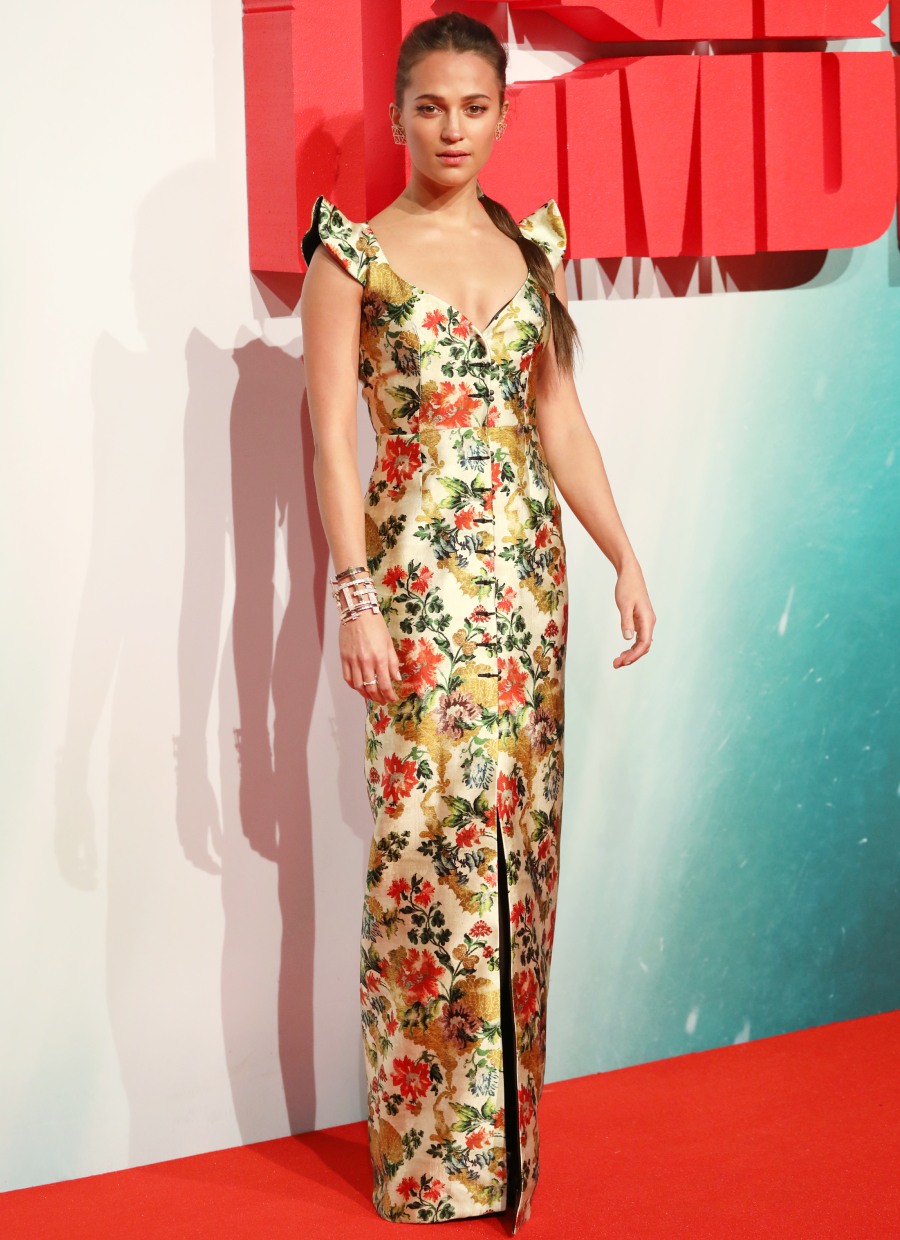 Here are some photos from last night's London premiere of Tomb Raider. The turnout for the red carpet was not great, which makes me wonder if the studio sort of overestimated the demand for a Lara Croft-franchise reboot? We'll see. In any case, Alicia Vikander was the star of the carpet. She has had a Louis Vuitton contract for years, and LV dresses her for most of her biggest carpets, for better or for worse (mostly worse). This gown is LV, and I surprisingly (?) don't hate it. Does it look sort of dated and chintzy, like drapes from the '70s? For sure, but they were CHIC drapes. And this is one of the best LV looks I've seen on Vikander in a while.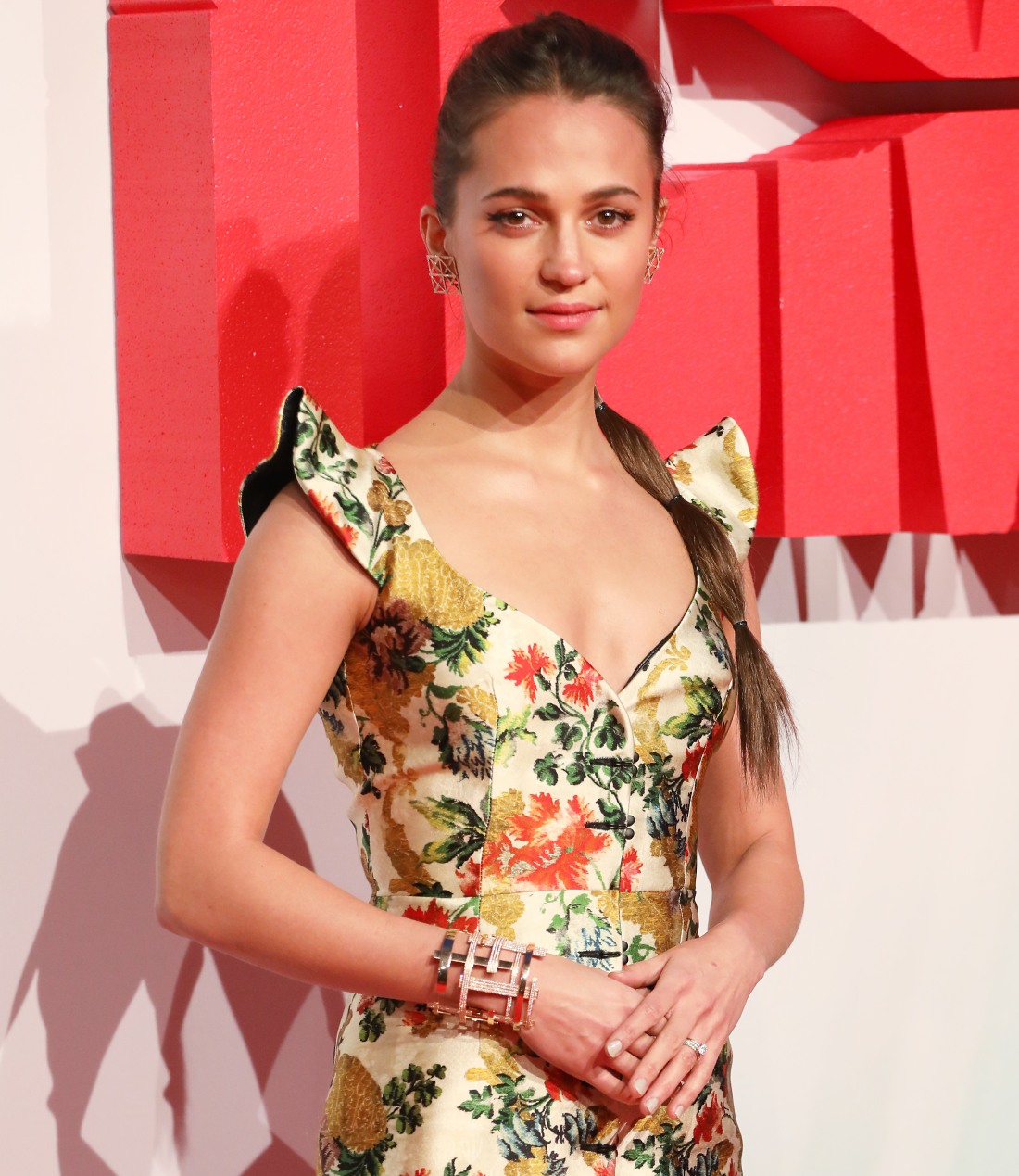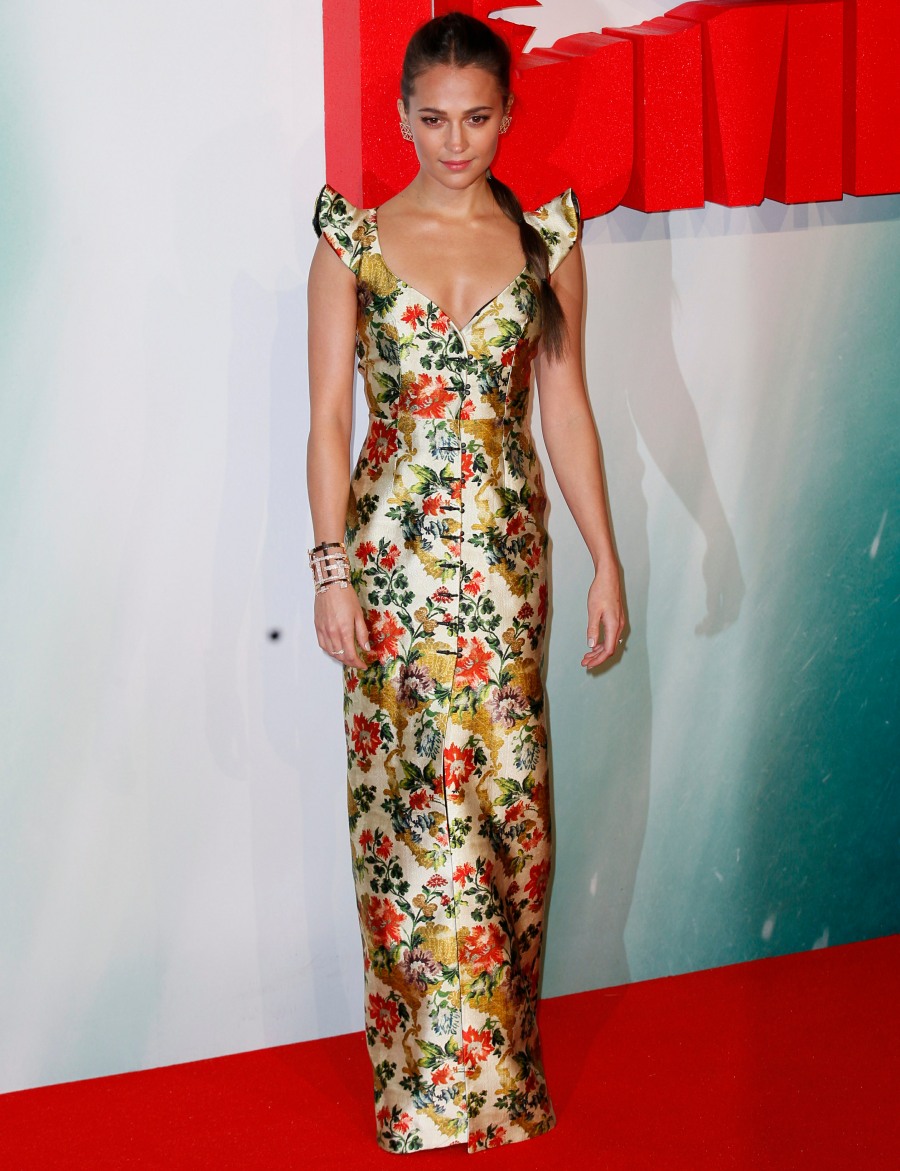 I'm generally annoyed when people get judgy about a once-handsome actor "losing his hot." Sometimes it's just normal aging, sometimes it's shade directed at who the actor's current partner is. But in Michael Fassbender's case… my God, there's been a steep decline in the past few years, right? He went from the wild-haired Irish-ginger rogue to… whatever this is. Is it just hair loss? It just feels like he completely lost his mojo.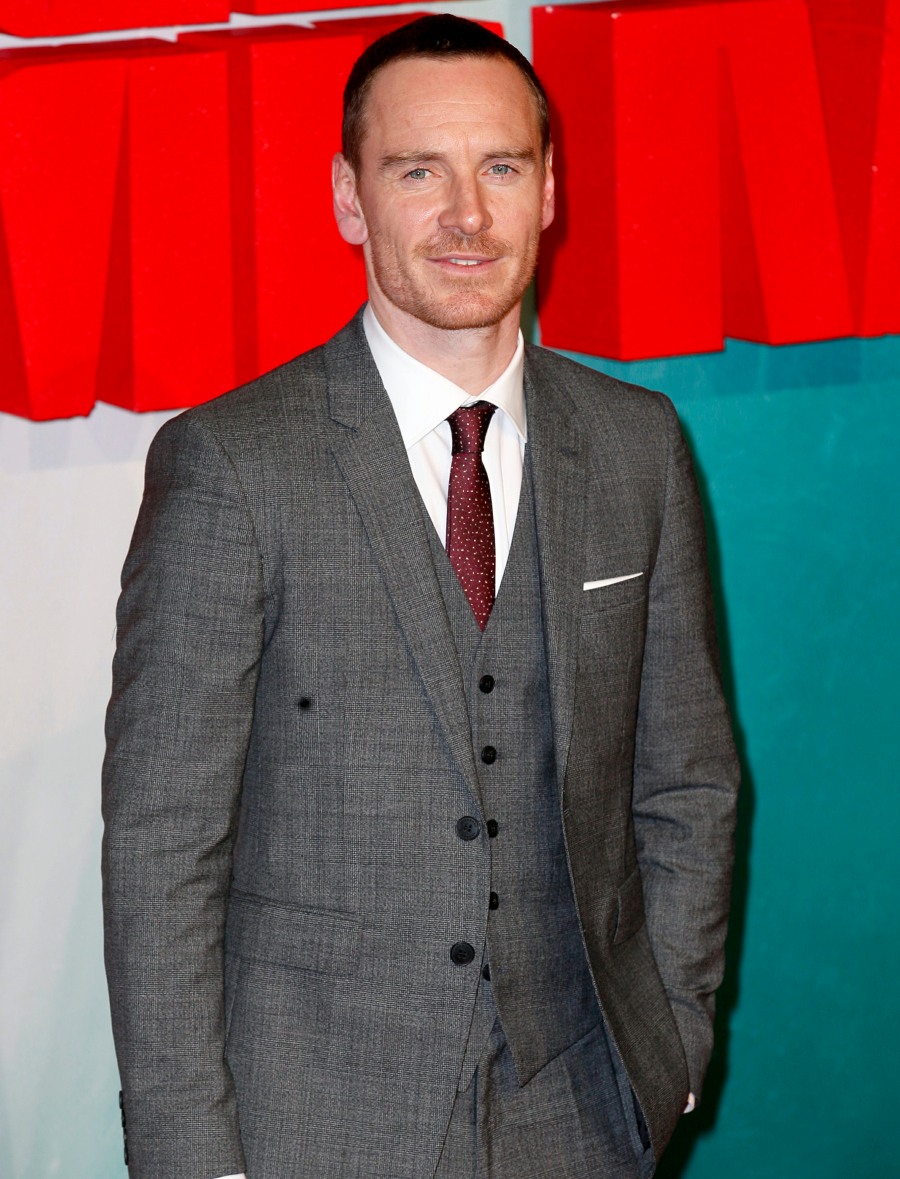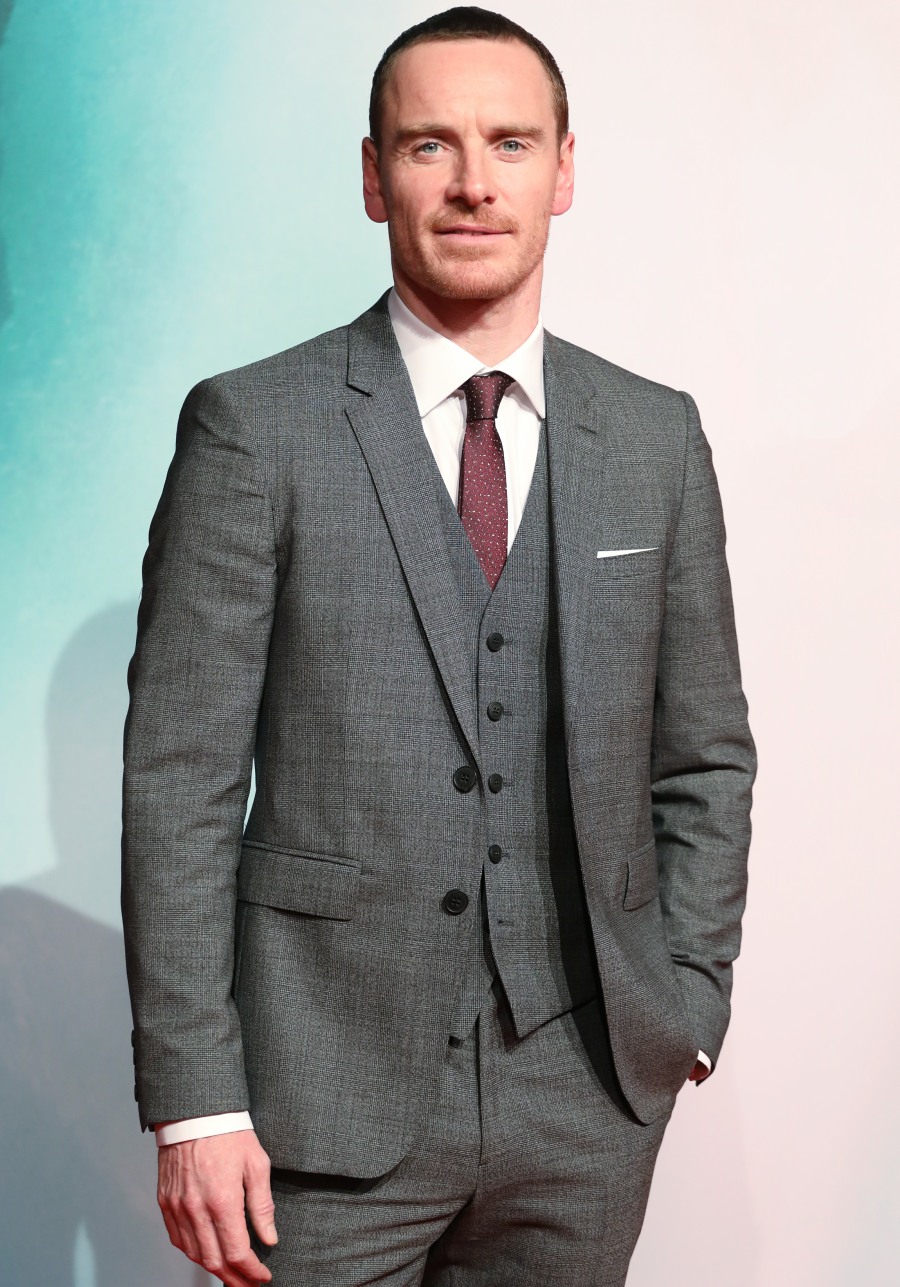 Kristin Scott Thomas went from playing Winston Churchill's cardboard-cutout wife in The Darkest Hour to playing Lara Croft's mother in Tomb Raider. Hey, everyone does what they need to do to make their mortgage payments! As for her ensemble… I would have loved this when I was a 14-year-old goth.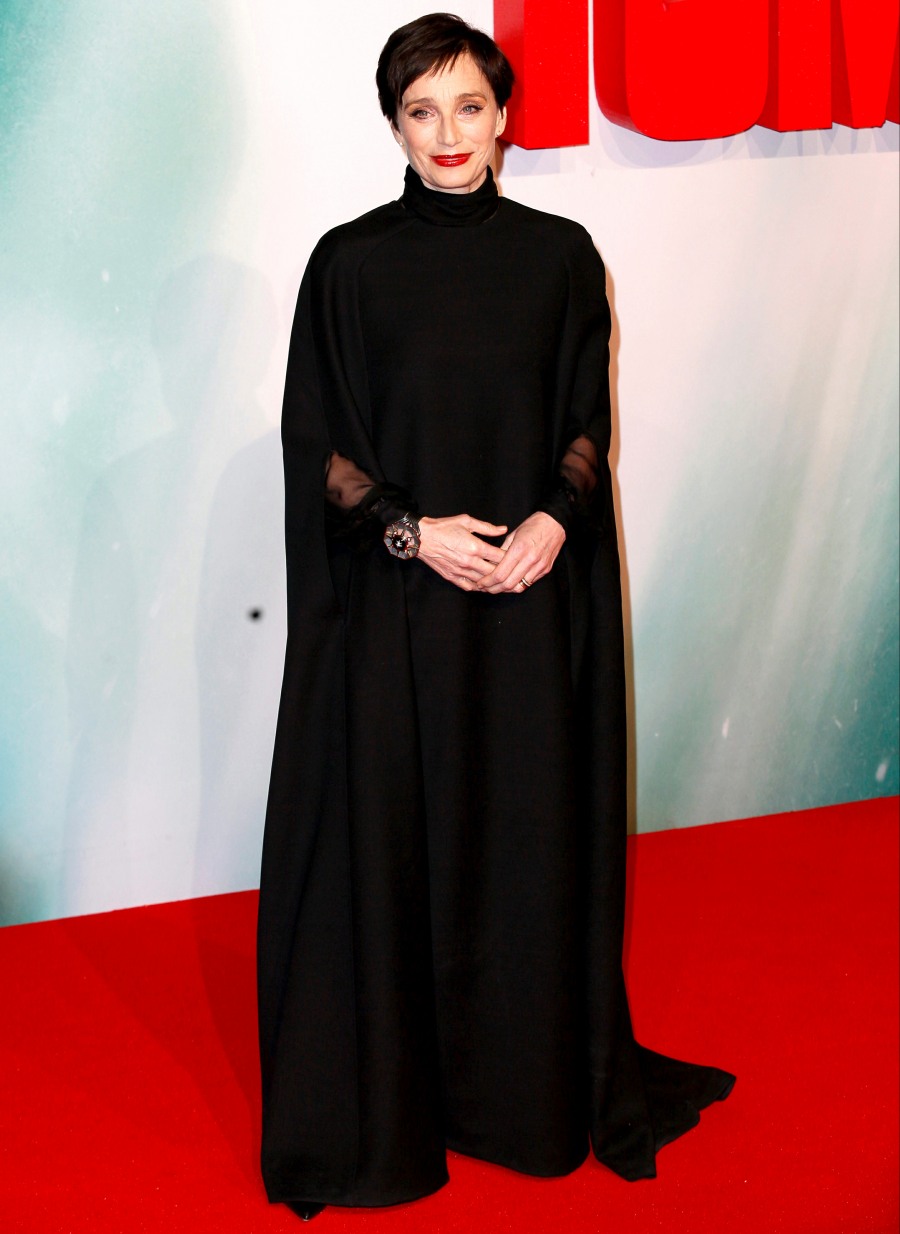 Photos courtesy of WENN.