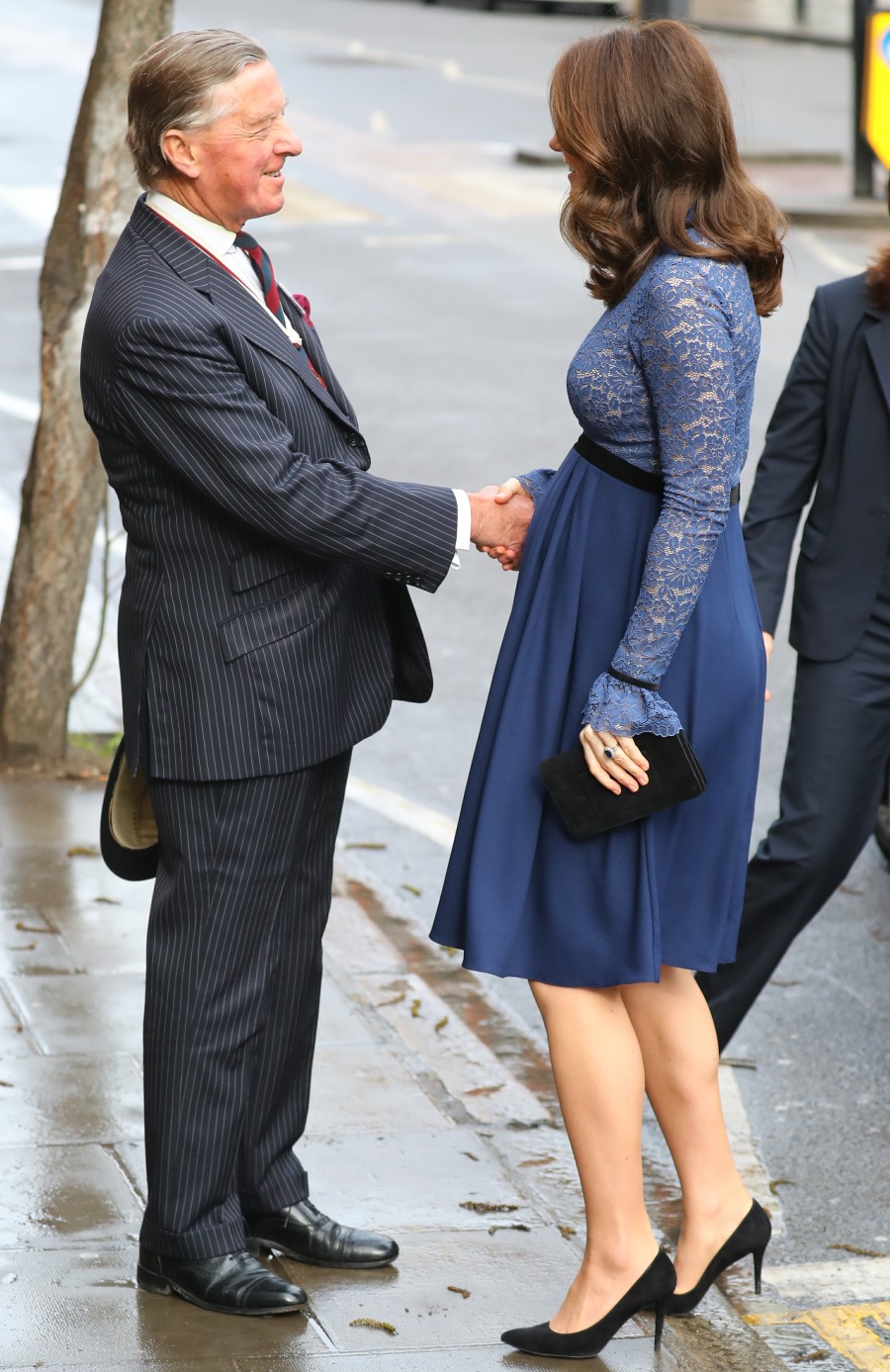 I joked last week that with the sudden flurry of appearances and events for the Duchess of Cambridge, perhaps Lifetime would make a new movie about her. I suggested the title The True Meaning of Keen. But now I have to suggest a gaudier Lifetime title… Buttons & Lace: The Truer Meaning of Keen. Kate stepped out for the second day in a row this week to visit one of her patronages, Place2Be. Kate's keenness in the wake of Meghan Markle's entrance into the royal fold continues to beg the question: where was all this keenness in the previous seven years?
For today's event, Keen Kate repeated a lace maternity look from Seraphine, one of her go-to labels for maternitywear. Kate wore this dress recently, during her Sweden-Norway tour (she wore this in Norway). I understand the repeat – it's a stretchy dress which fits her bump anywhere from 5 months pregnant to 8 months pregnant. It's also a classic example of Kate's style – high-necked, ruffled, lacy, and rather dated. But hey, at least she repeated *something* from her extravagant wardrobe during that tour. You can read more about Kate's visit to Place2Be here.
Meanwhile, The Sun reports that it's quite possible that Kate will give birth on St. George's Day in Britain. St. George is the patron saint of England, and St. George's Day is April 23rd. I agree that she's probably due around then – I don't think Kate would be doing so many appearances right now if she was due on April 1st. I think she's due in the later half of April. I've always believed that Prince George was late (as first babies usually are) and that Charlotte was a few days early. Who knows though. Most British betters still believe Kate is pregnant with a girl and that's my feeling as well. I don't think they'll name her Victoria. My baby-naming mojo says Alice or Margaret.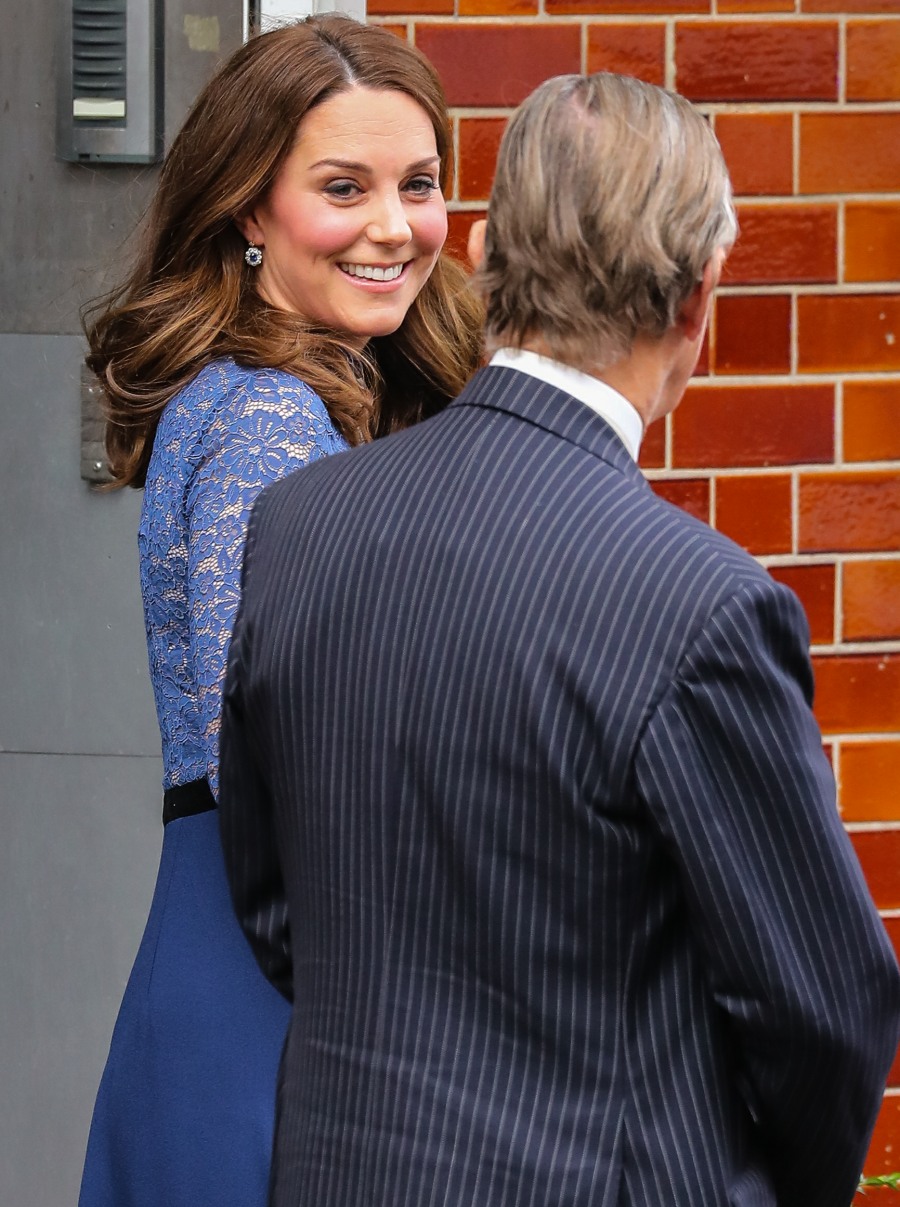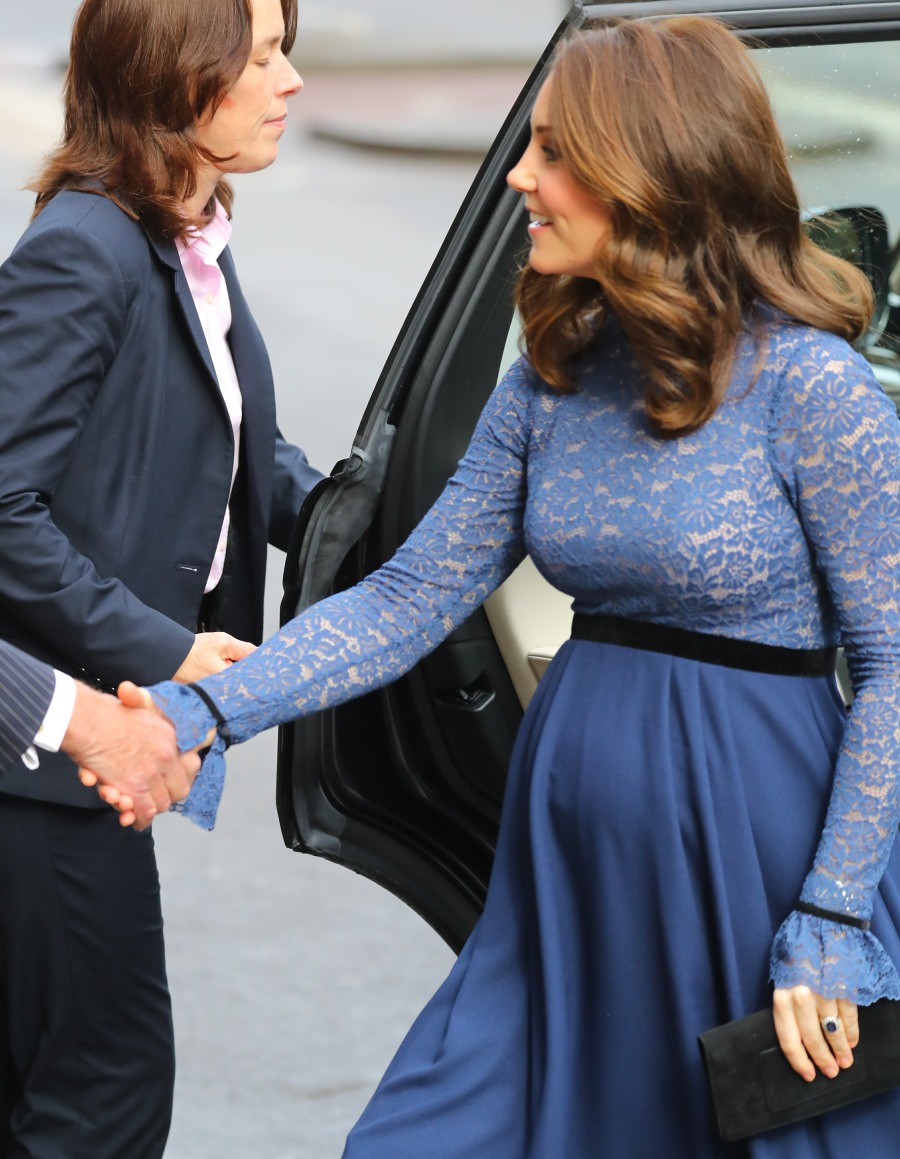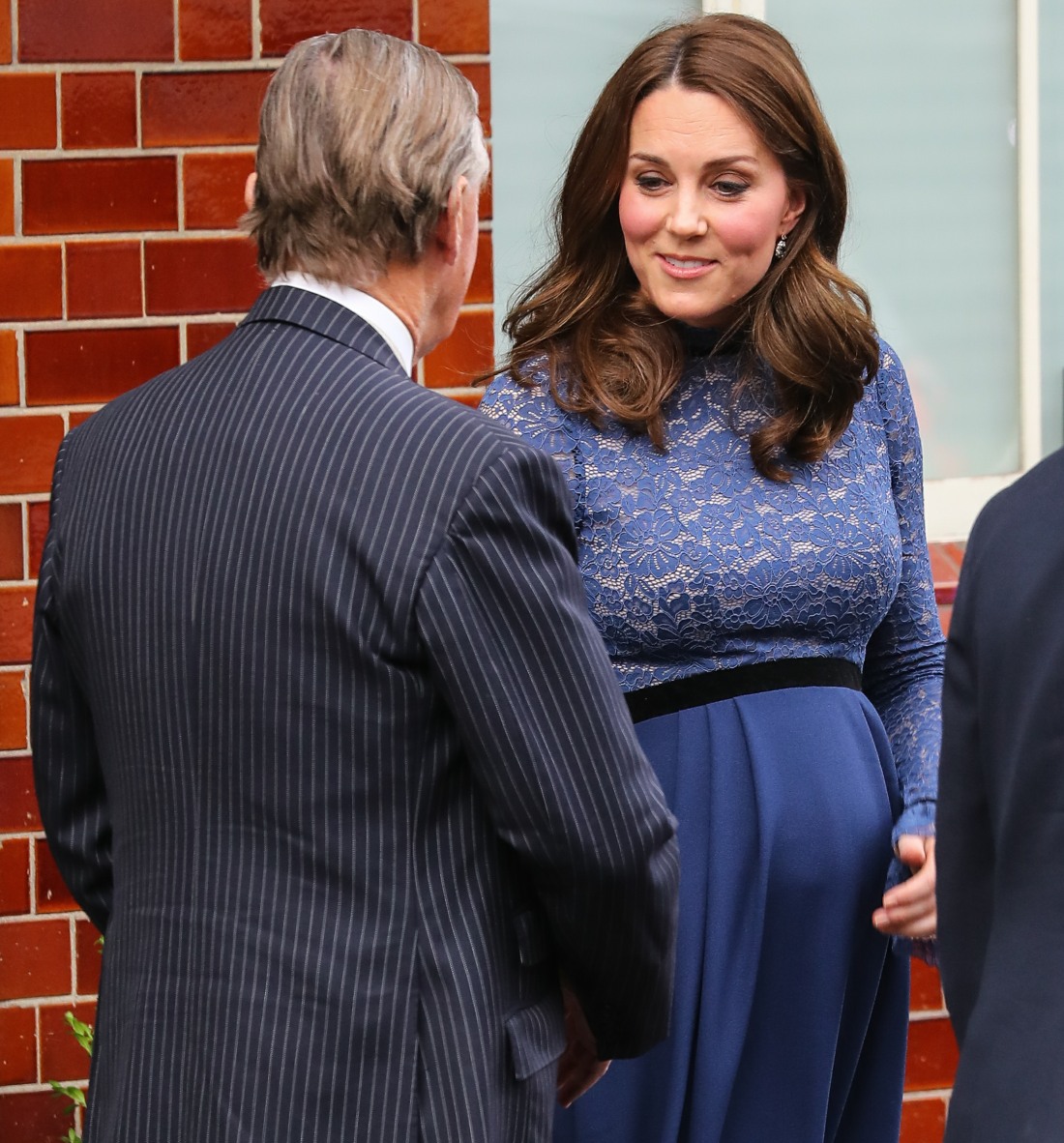 Photos courtesy of WENN.