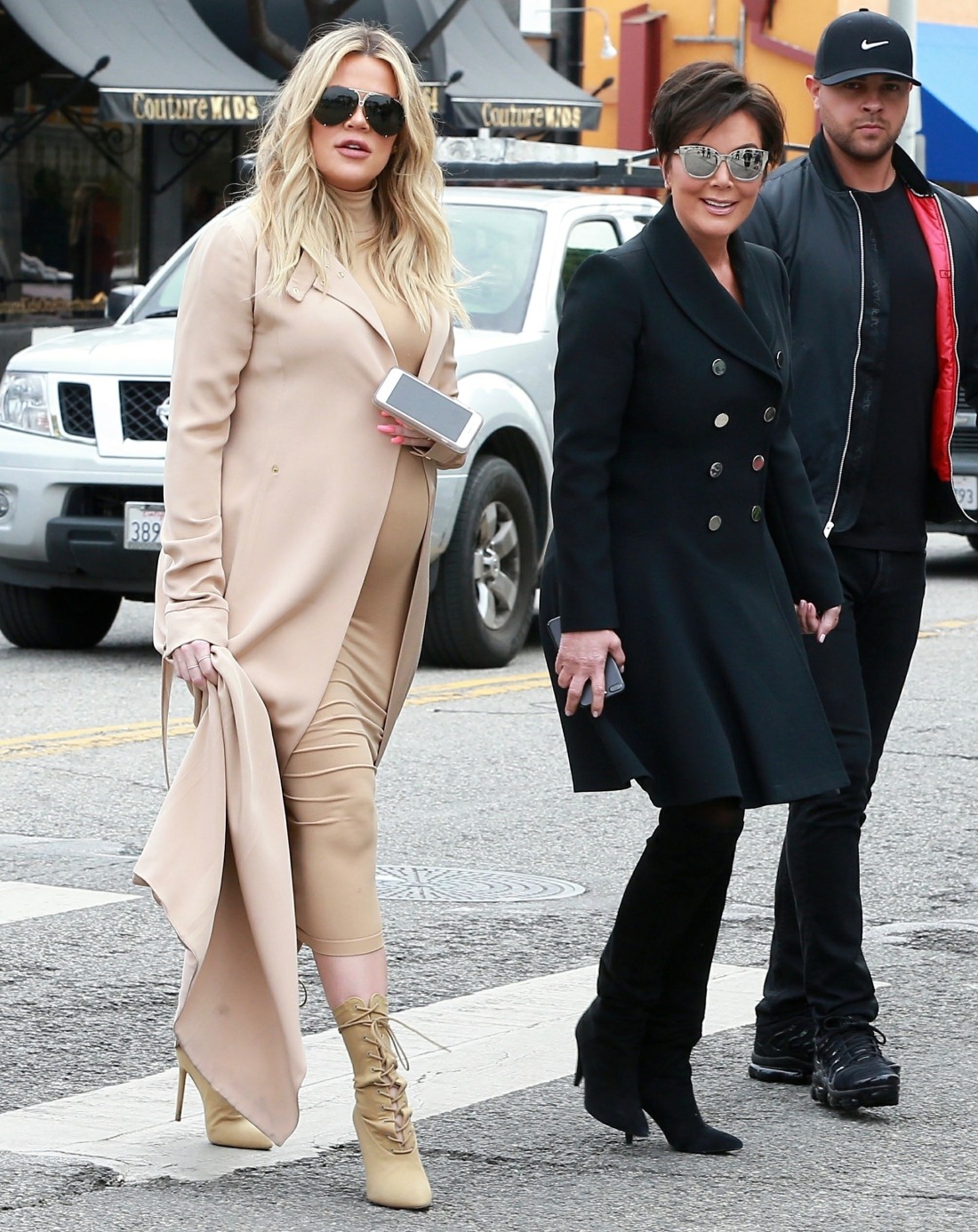 True story: I think I've injured myself again with my workouts. My knee is all kinds of f–ked up. I'm basically limping along in flip-flops or slippers this week, but even if my knee wasn't FUBAR, I would still be wearing comfortable shoes and comfortable sweatpants. That's the point of existence: comfort. Why squeeze yourself into some tight turtleneck tube dress and high-heeled boots when you don't have to? Especially when you're eight months pregnant, for the love of God.
These are photos of Khloe Kardashian out and about with Kris Jenner on Wednesday in LA. They seemed to be doing some shopping for the baby. This is Khloe's eight-months-pregnant shopping outfit: a tight t-neck dress which makes her look like she's wearing a body condom, a long coat to cover the size and scope of the Pinocchio Butt, and high-heeled boots. I don't get it. To be clear, I'm not criticizing Khloe's pregnant body, I'm saying that this outfit is so completely unnecessary. As for her body… well, apparently Khloe has been talking on her app about how she's been "eating like a beast."
Bumpin' along! Pregnant Khloé Kardashian went shopping with her mom Kris Jenner in West Hollywood on Wednesday, March 7, where she showed off her growing baby bump as her due date approaches. The reality star, who is eight months pregnant, opened up about her pregnancy diet (or lack thereof) on the same day.

"I've been eating like a beast and I don't like it LOL," Kardashian wrote to fans on her app on Wednesday. "In second trimester, I was giving in to my cravings in moderation — but now in my third, I just don't have the self-control I used to have. Like it seriously all went out the window in my eight month! But I'm not seating it because I'll get back on track."
I tend to think Khloe was always going to have a "big pregnancy" given her body type. Like, Gisele Bundchen was always going to carry small and have waifish pregnancies. Khloe doesn't have that body type. Neither do Kelly Clarkson or Jessica Simpson or a million other women. It's just genetics and body type, etc. Whatever. Eat what you want. Stay healthy. Listen to your doctor. And get out of those ridiculous clothes.
I've asked this before, and I'm still wondering: who do you think will give birth first, Khloe or the Duchess of Cambridge? I think Khloe will, but only by a week or two.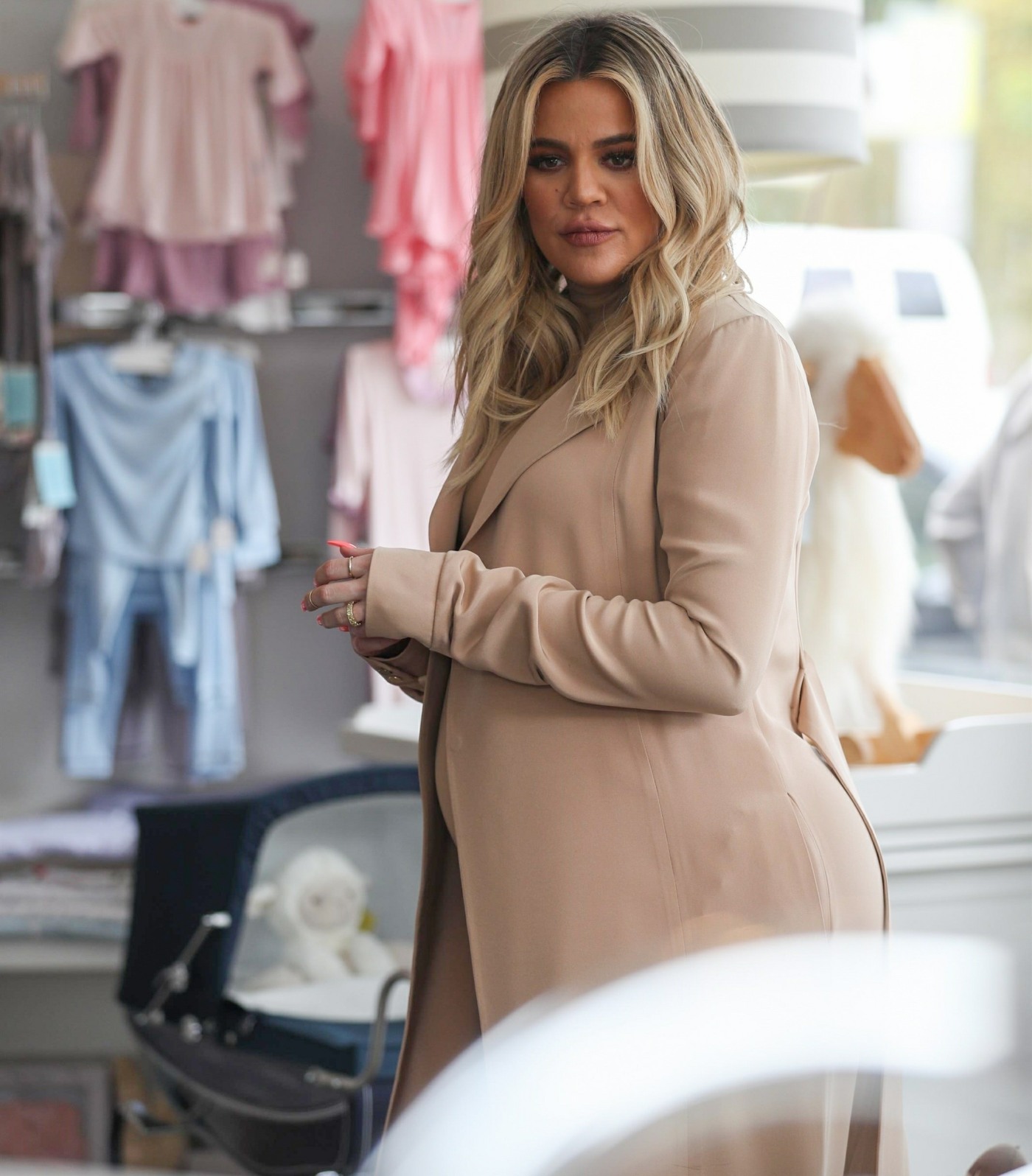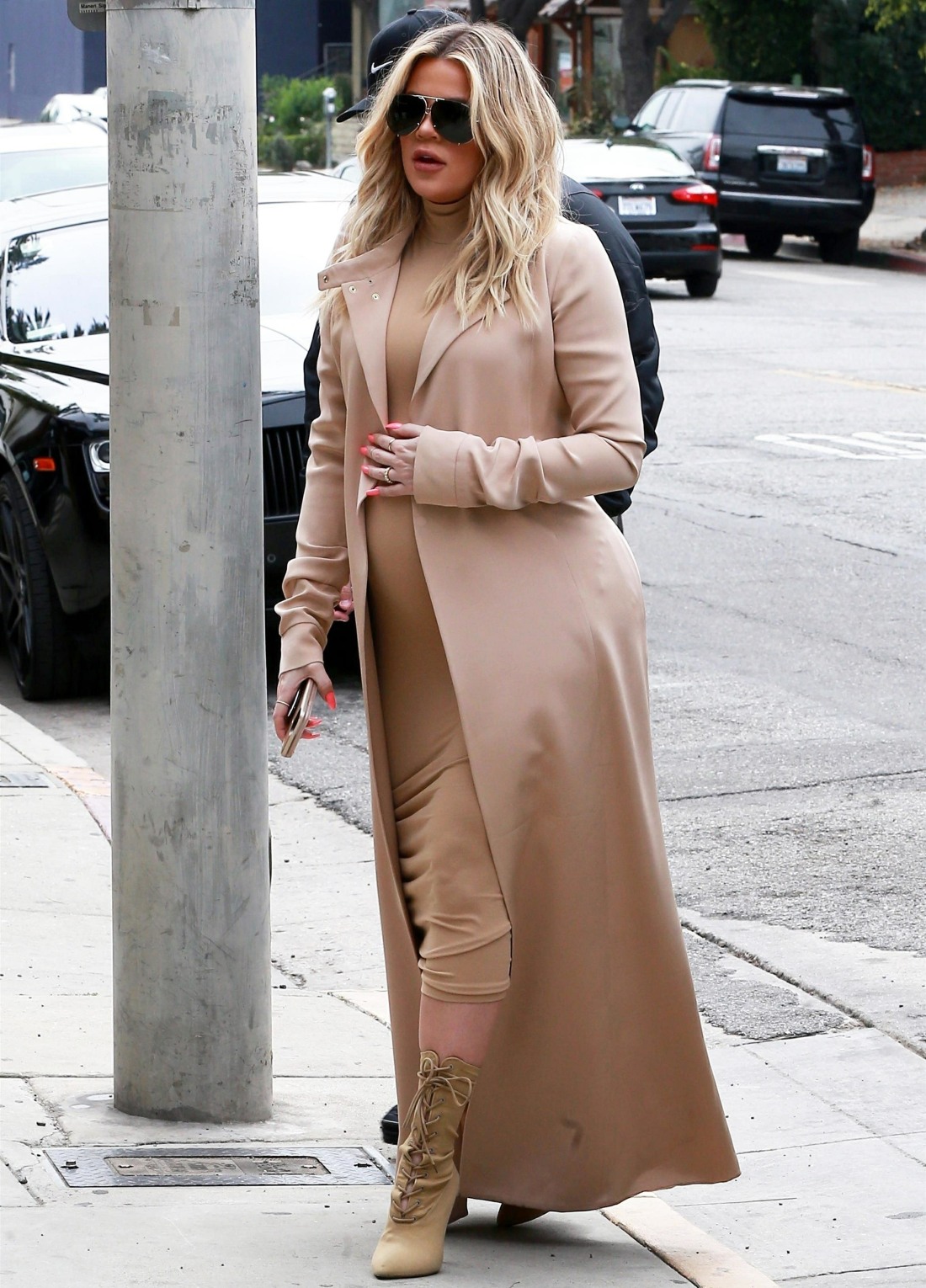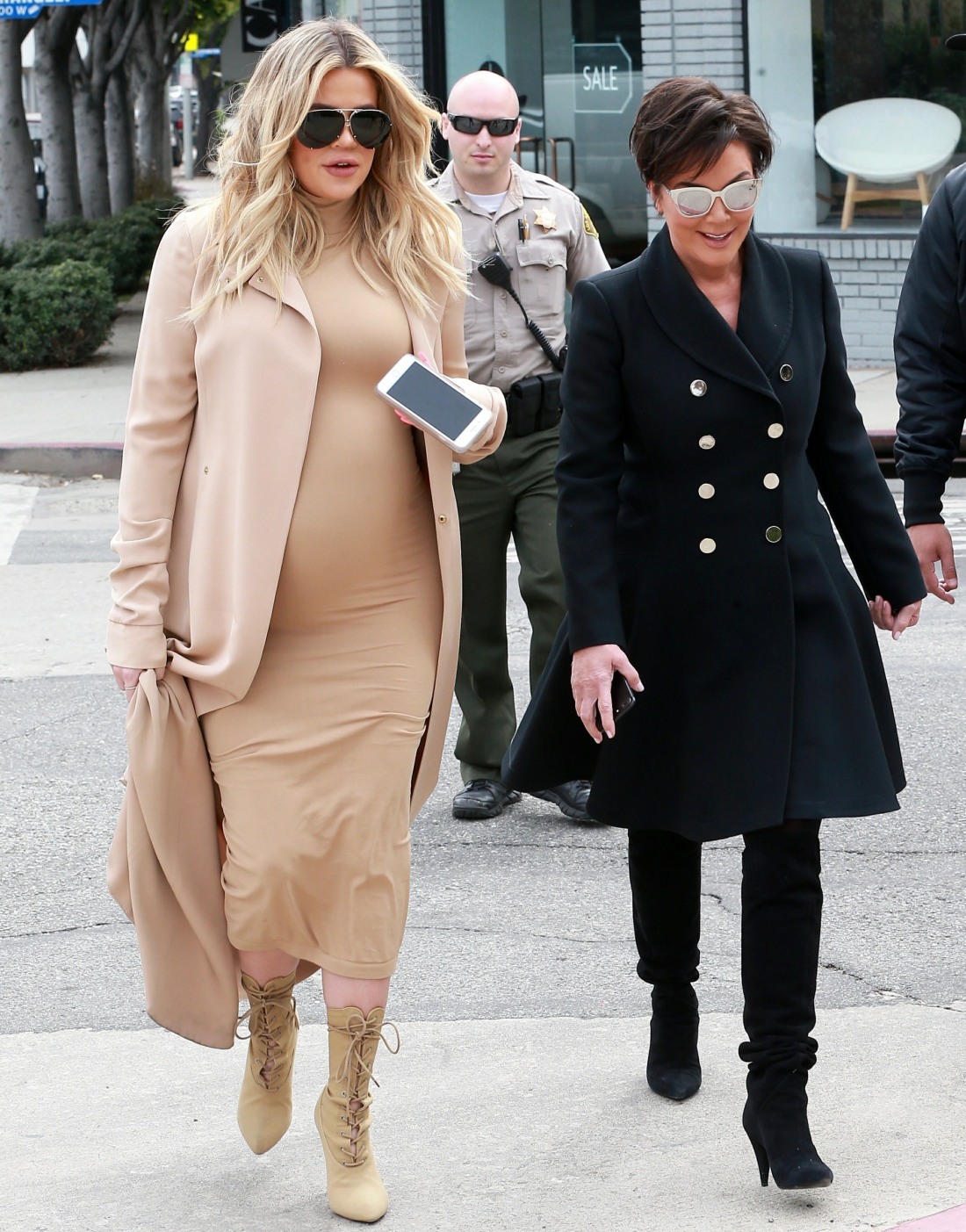 Photos courtesy of Backgrid.