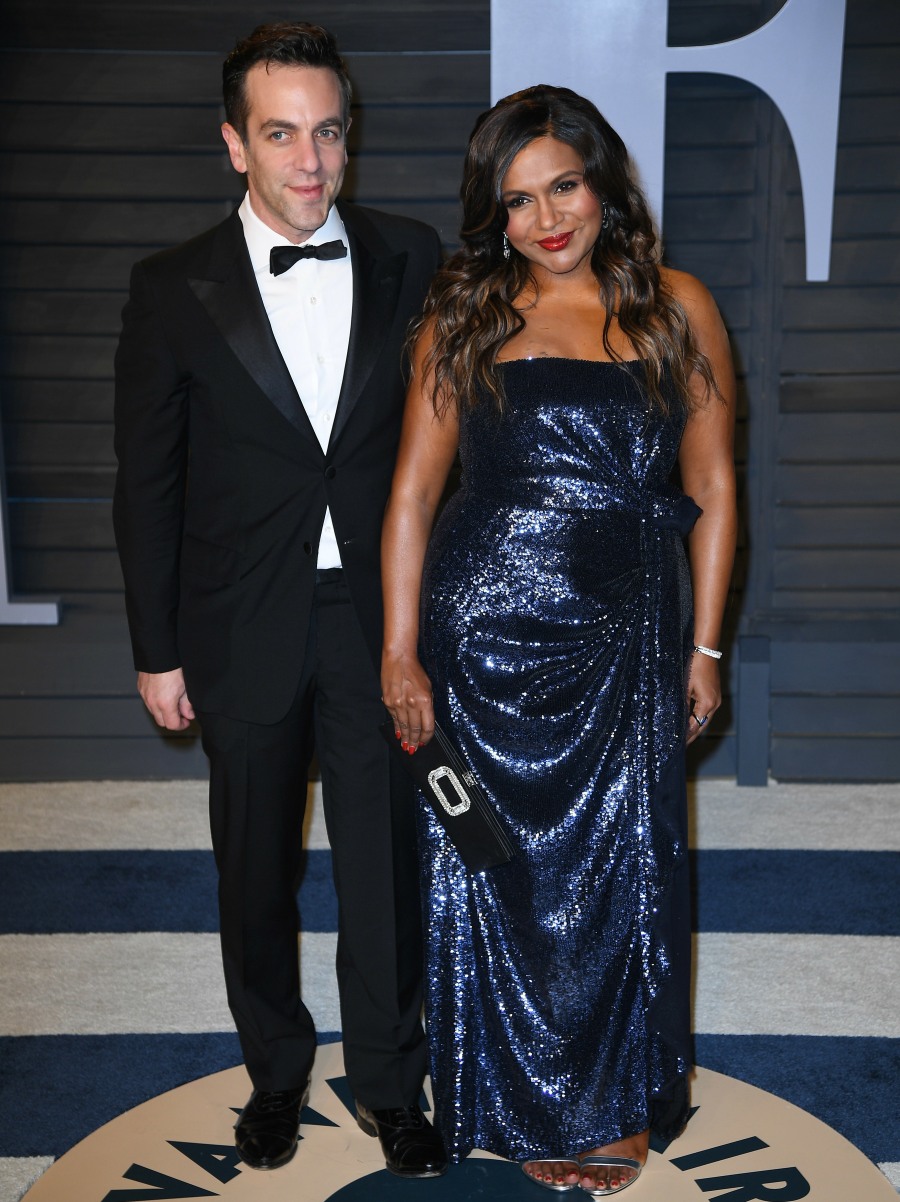 The reviews are coming in for A Wrinkle In Time and man, they are NOT good. Which is depressing, because I really wanted Ava DuVernay to have a win, just as I wanted the female-driven film – starring Mindy Kaling, Oprah, Reese Witherspoon, Gugu Mbatha-Raw – to have a win. So put that depressing news to the side for a moment and let's focus on Mindy and BJ Novak.
As we talked about on Monday, Mindy and BJ attended the Vanity Fair Oscar party together. I had hoped that we were done with this stuff, considering Mindy went off and got pregnant by some mystery man (or mystery sperm donor) and had the baby and seemed to just… I don't know, move beyond the dysfunctional relationships that consumed her throughout her 20s. We know this because she told us all about it, how damaged she was after the breakup with BJ, and how they found a way to still be friends and yet… it still feels so f–king dysfunctional. Well, in case anyone was worried that Mindy and BJ's VF Oscar party was some kind of announcement that they're back together, they are not. They're "just friends."
Mindy Kaling and B.J. Novak are proving that exes can be friends. During the 90th Annual Academy Awards on Sunday evening, Kaling attended the Vanity Fair Oscars viewing party with longtime friend and ex-boyfriend Novak. After being photographed together on the red carpet, they were seen mingling with guests and later took a seat together on a sofa to rest their feet.

Although the Kaling-Novak couple fandom was real on social media as Office diehards and romance shippers freaked out over their reunion — Novak starred as Kelly Kapoor, opposite Novak's Ryan Howard on the NBC sitcom — a source tells PEOPLE the pair is just friends.

To document the pair's evening out on Sunday, the A Wrinkle In Time star enjoyed a kid-free night as she documented the star-studded outing on social media. The actress welcomed a daughter named Katherine Swati Kaling in December. "I'm headed out for a night of fun with my best friend…," Kaling, 38, said before turning the camera to Novak.
Since Mindy loves rom-coms and wants her life to be more like a rom-com, I think she probably saw this going one of two ways. Rom-Com Version #1: BJ Novak was always the loser ex-boyfriend that she realized was toxic as soon as she got pregnant with another dude's baby. She has a sudden moment of realization and she tells him off in some big, melodramatic speech about how she's just completely DONE with his mindf–kery. Then she ends up marrying Chris Pine. Rom-Com Version #2: she gets pregnant by a rando and as she's dealing with all of the shenanigans of being a single pregnant woman, her "best friend" BJ repeatedly comes to save the day, and by the end of the movie, they both realize that they ARE family.
But what's happened is Version #3: she got pregnant by *someone* and BJ Novak was all too eager to keep her entangled in this dysfunctional web of mindf–kery and now everything is pretty much the same as it was before she even got pregnant. "Just friends." And how. I mean, it's her life. She can live how she wants to live. But don't give me this crap about him being your "best friend." I'm taking this too personally, I know.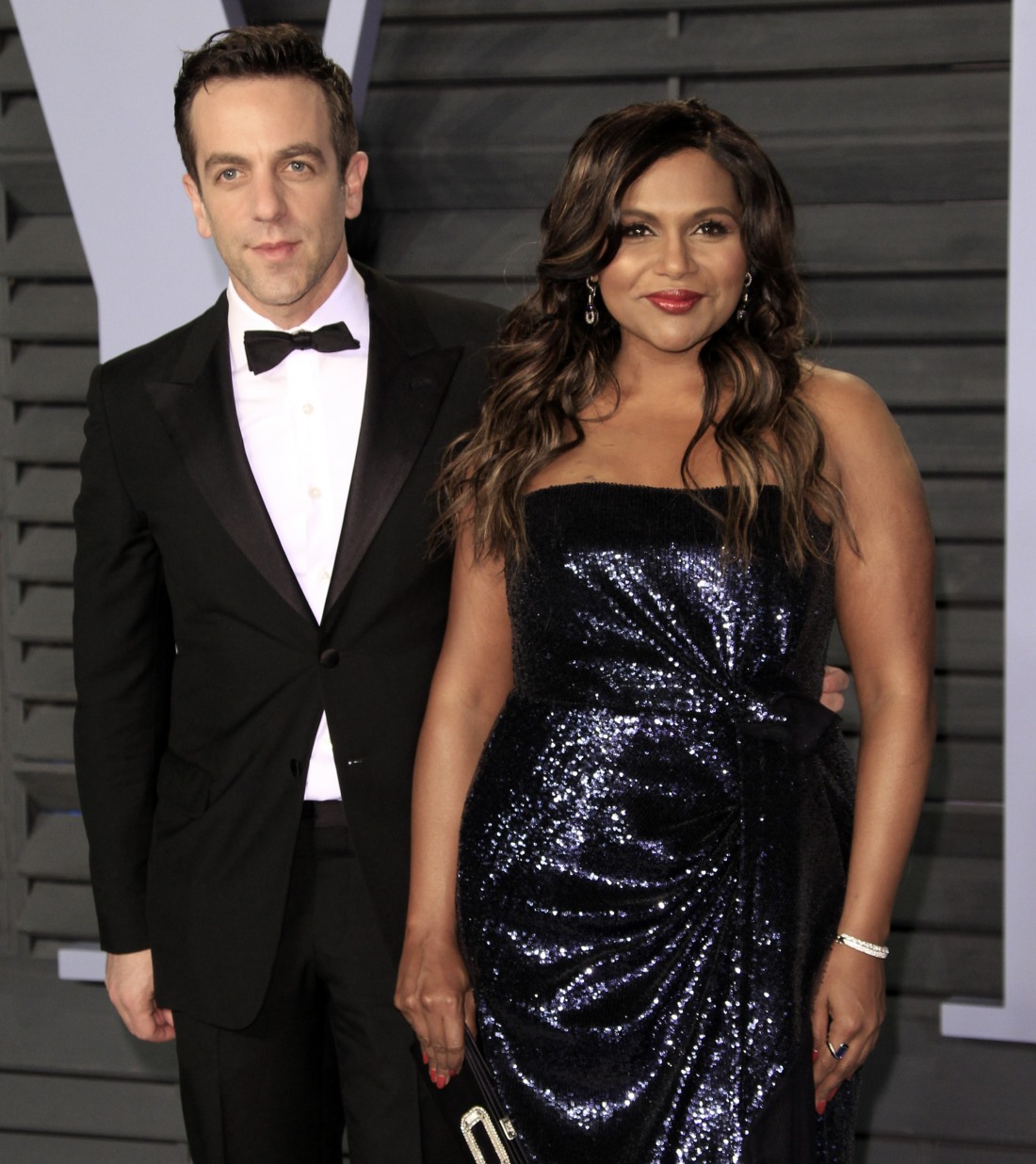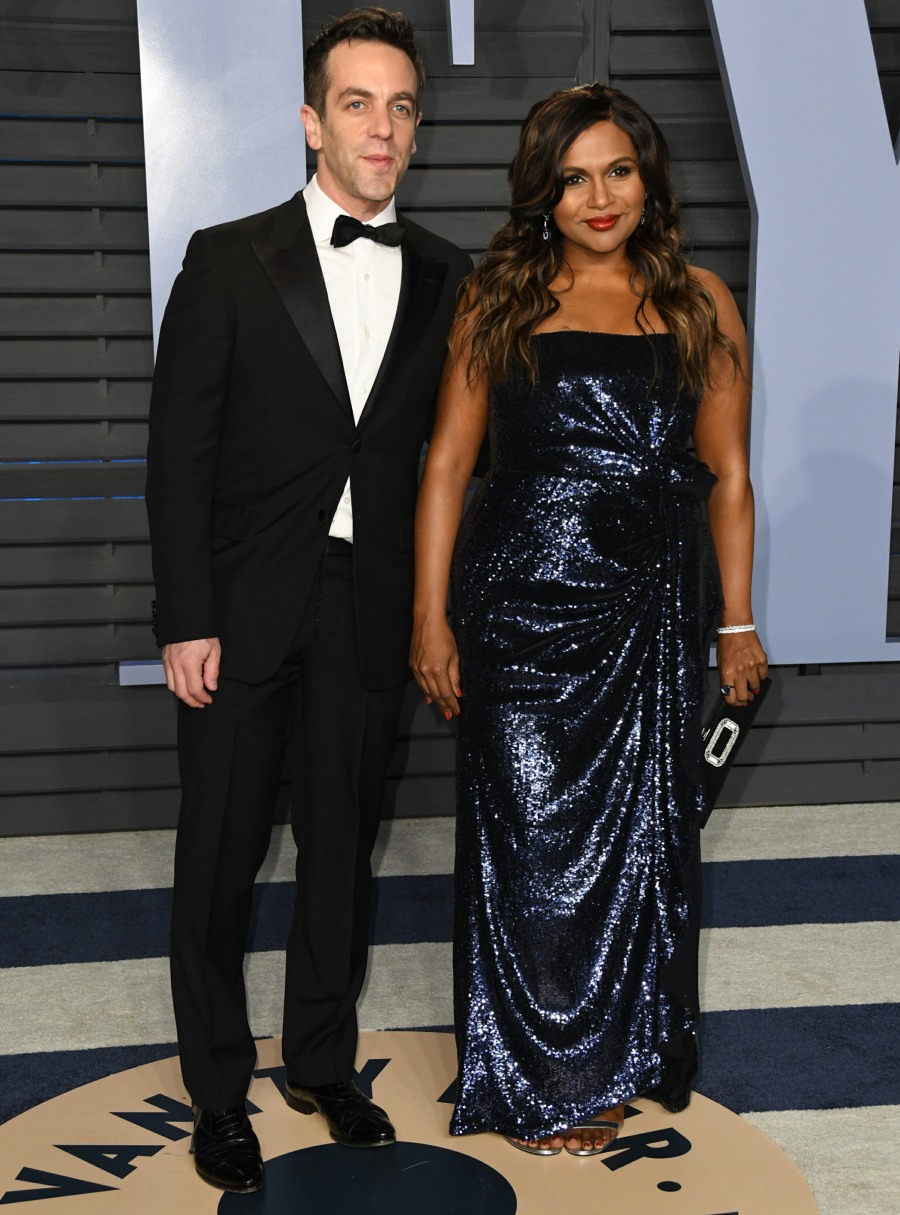 Photos courtesy of WENN.