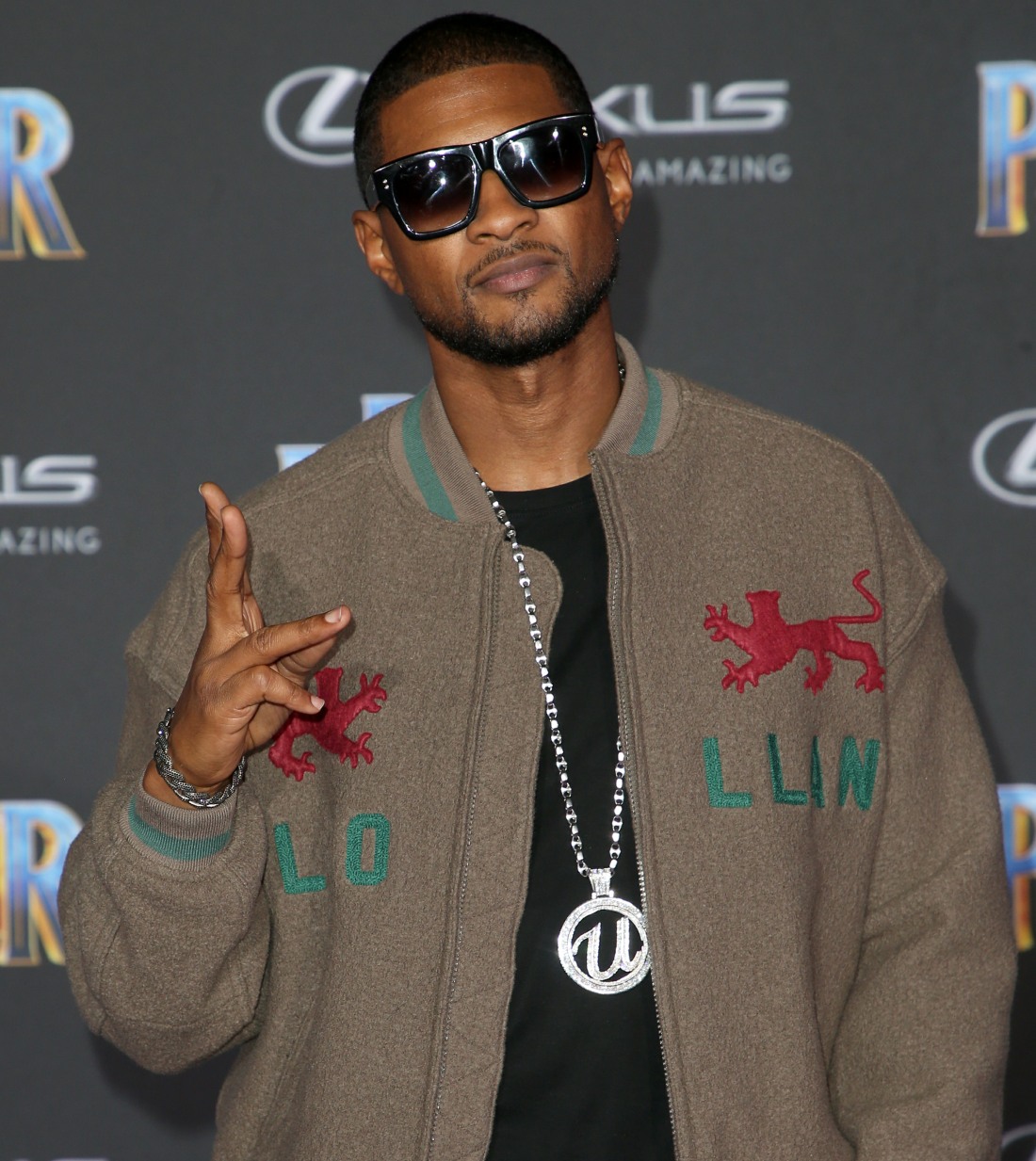 I'm grateful that we have a chance to discuss Usher without having to talk about who does and does not have The Herpe. Usher married Grace Miguel two years ago, and this second marriage for Usher barely registered for me beyond "wasn't there something shady about his first marriage…???" But Usher and Grace were a thing for a time and now they aren't. They announced their split this week, they made a joint statement about it, and I was surprised to learn that even though they were only married for two years, they had actually been together since 2009. Apparently, Usher and Grace were on the rocks for months, which might explain why he was acting like a single guy at a recent LA party. Apparently, he was really trying to get Tessa Thompson's attention?
The writing was on the wall that Usher's marriage was on the rocks, when he was seen following around an up-and-coming actress like a "lost puppy" at a VIP after-party in LA, Hollywood insiders tell Page Six. Usher and his second wife, Grace Miguel, confirmed this week that they're ending their marriage of two years. But sources tell Page Six that following the LA premiere of runaway hit "Black Panther" in January, Usher looked to be on the prowl.

A guest at the extravaganza told us that after Usher posed for pics on the red carpet with singer Janelle Monáe and "Thor: Ragnarok" star Tessa Thompson — "they were talking to Janelle and he and Tessa had flirty body language . . . then he seemed to be following [Thompson] around like a lost puppy."

The witness related that when Thompson "walked away, he followed like a puppy looking for more attention." Sources added that Usher seemed in pursuit of Thompson all night: "He was attached at the hip" at the Hollywood Roosevelt party, at which no press was allowed inside and guests also included Jamie Foxx, Donald Glover, Snoop Dogg, Kendrick Lamar and the cast.

Sources were confused by Usher's apparent interest in Thompson. But Usher and Miguel confirmed the split on Tuesday — and reports said they've actually been separated "a couple of months." The pair told Us Weekly in a statement: "After much thought and consideration we have mutually decided to separate as a couple."
I'm not here for anyone who wants to see Tessa and Usher as a couple. Tessa is a rising star and she's on the verge of being A-list as we speak – why would she need to be Usher's third wife? No, the only dream couple I will allow is Tessa and Janelle Monae. But this does make me wonder… is this Usher's dating M.O.? He follows ladies around the party, trying to get their attention? Tessa's too cool for him.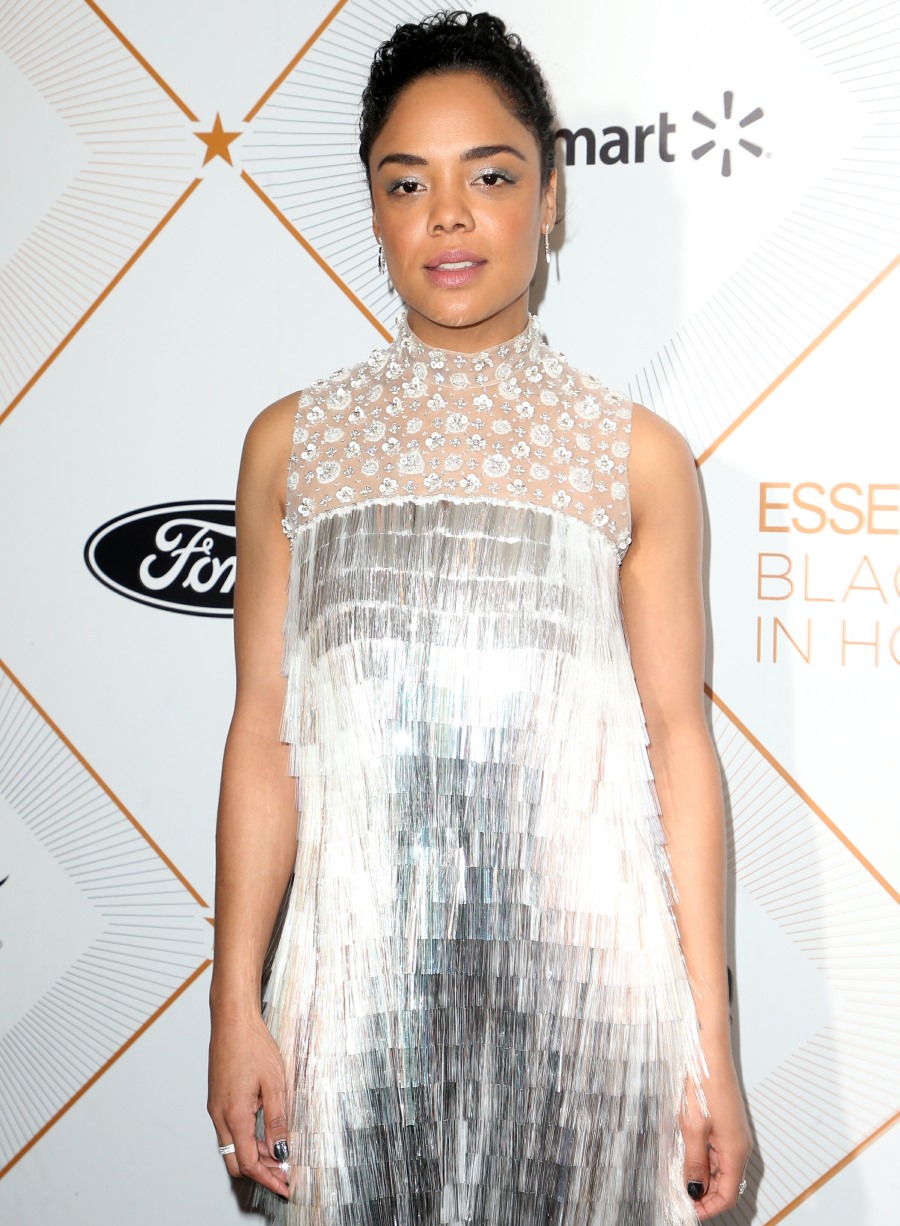 Photos courtesy of WENN.